Little Tuesday has had her first real sickness this week. A cold that gave her a really stuffed up nose, a low grade temperature and really gross diapers. We've been spending a lot of time here: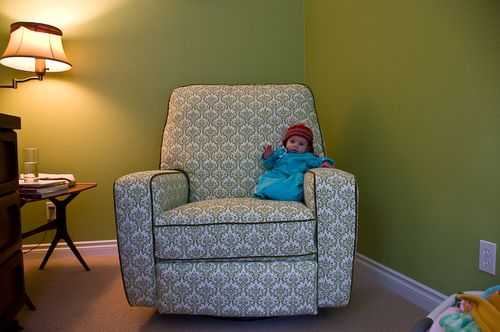 Which has led to lots of knitting time for me, in spurts, with a baby on my lap. Which led to a finished object: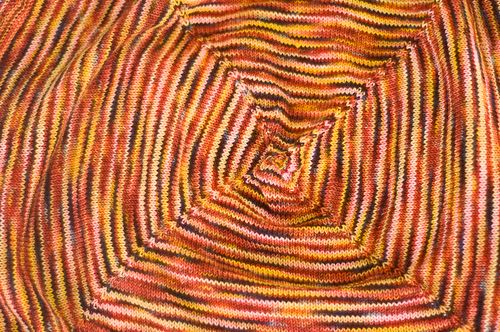 The Copy Cat Blanket (rav link). Tuesday was feeling better yesterday afternoon so we did a little mini photo shoot.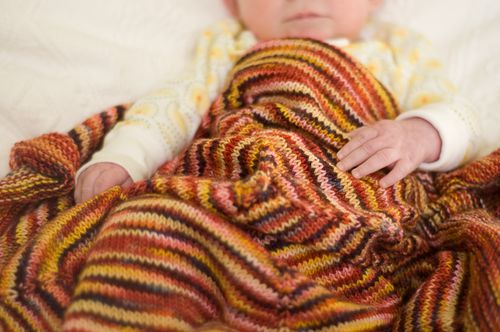 I still got lots of the blank sick stares: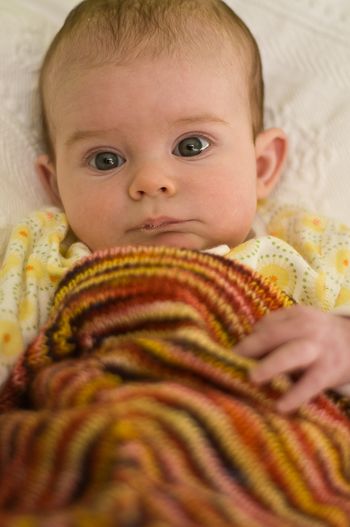 Poor little bean.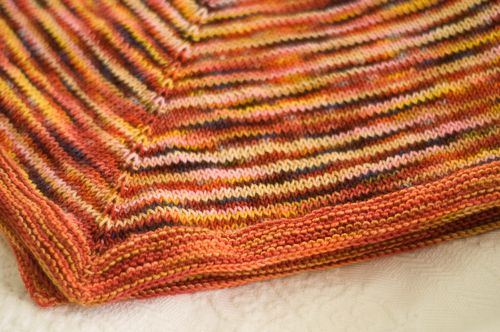 About the blanket: finished it measures about 32" square. I used almost two full skeins of Socks that Rock Medium weight, plus a quarter skein more for the garter edge (so the blanket won't curl). This has to be the easiest thing I've ever knit, but it's not perfect. It's sort of wonky and puffy in the middle, and I'm not quite sure why. I think I might be able to fix it with blocking, but the blanket is already in rotation, so I'll just try and stretch it when I wash it. It is supremely tasty (apparently):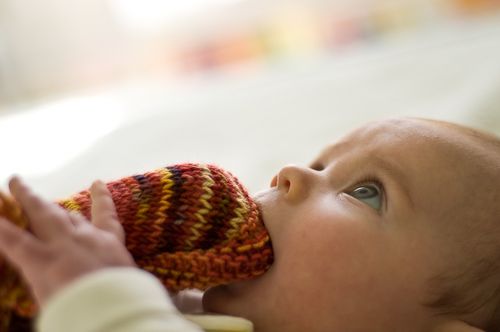 and: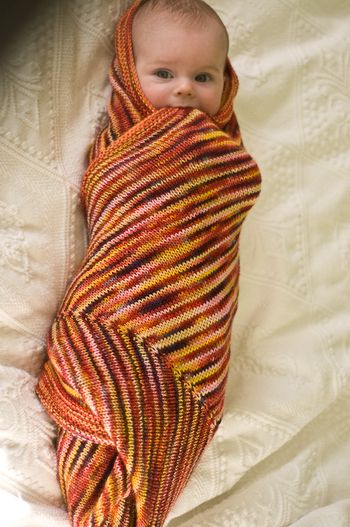 Knit blankets are great for swaddling. We still swaddle her at night, but in a blanket with Velcro, because she can get out of these kind pretty quick. She thought this was a funny game though. And I figured I should get a few more shots of the little miss all wrapped up while I still can: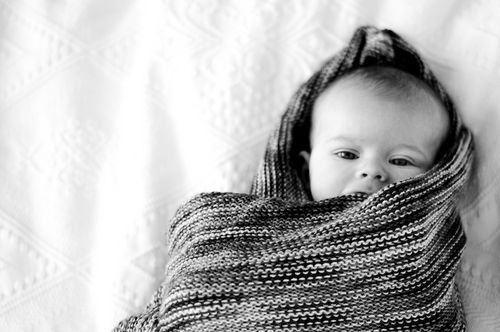 And after lots of nursing and humidifier action and grandma snuggles: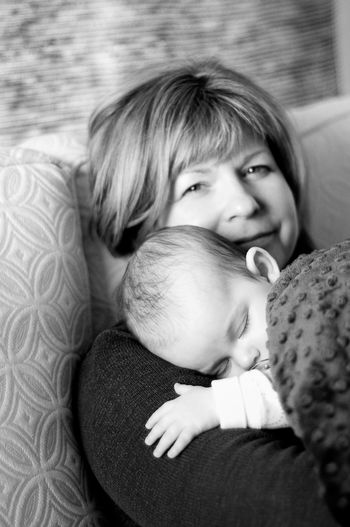 we're feeling lots lots better.
*Your eyes do not deceive you – while she was sick she took a pacifier. It must have made her feel better, because usually she shoots them across the room.