Bj had today off and hung out with Tuesday most of the day: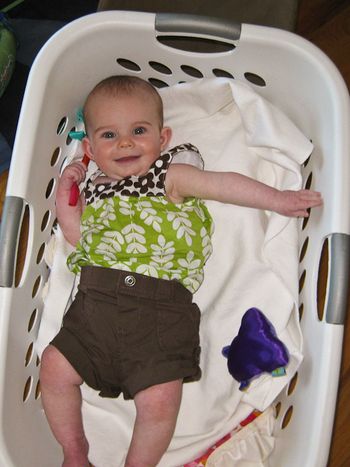 (his idea to get baby + laundry upstairs at once).
I got my work done so quickly and efficiently, it was awesome. I spent the rest of the day wrestling with pins and the crib bumper. SO close to being done, only ties left to sew on. Thank goodness!