I finished the simple patchwork quilt I started at the end of September. It's a testament to how quickly time passes that I thought I had just started this a few weeks ago, imagine my surprise when I went to look up the link!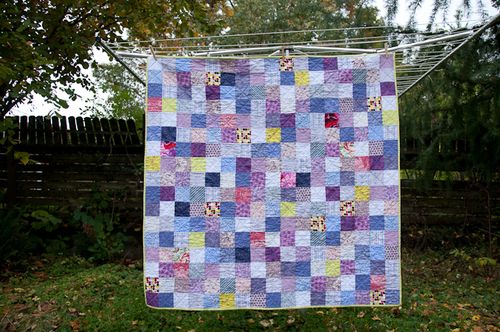 I am so happy with it! It worked out to be 48.5" square. I pieced and quilted it on my new machine, and it was so much easier than I thought it was going to be. One huge difference? A walking foot – those things are so neat!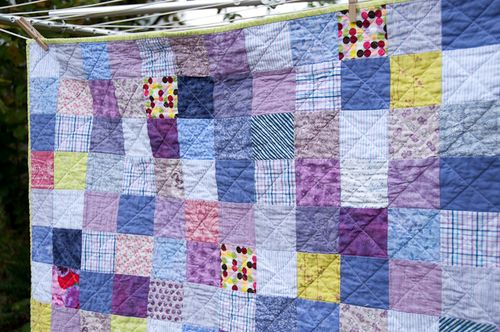 I quilted it just like the little when I got those letters? I still need to get the peg things off of them. I have a few in my house now, oh the things I will spell once I get these cleaned up. Anyway Tuesday didn't mind helping me (and being restrained), as long as I gave her a clothespin: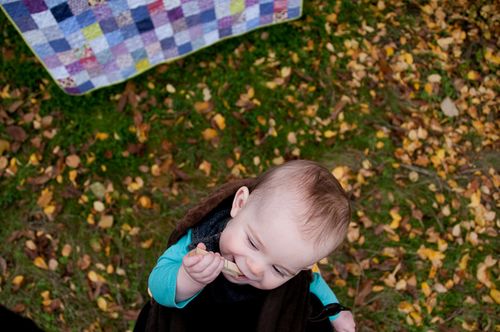 She absolutely could not go out here on the ground (besides the tall "grass" there is still lots of construction debris, and it's wet). She's the reason I had to put on my wide angle lens. One second she's here: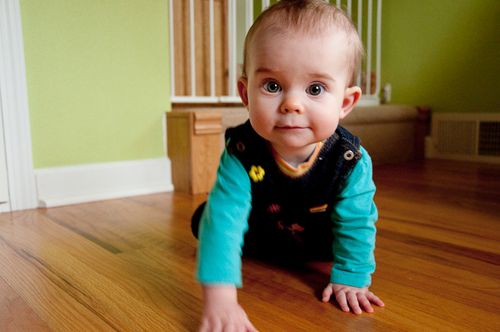 And then she is here: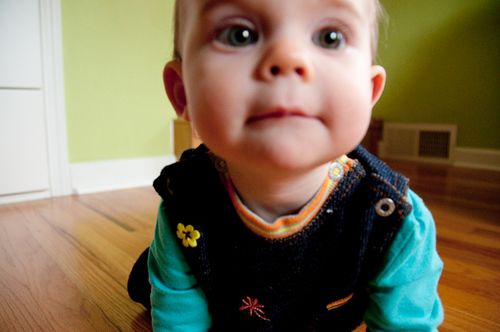 Hehehe.