Thank you so much for all your kind and thoughtful comments about the live/work/baby balance. I appreciate them so much! I am seriously thinking of printing them out to have around when I feel overwhelmed again! As it happens a nice relaxed weekend is making me feel a lot better. We stocked up on safety supplies: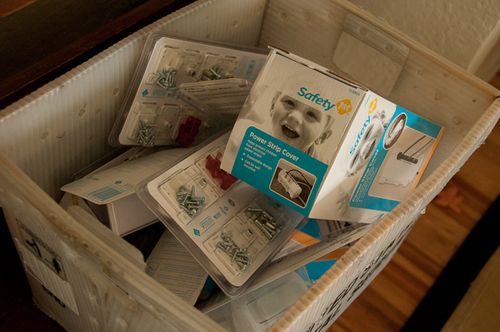 And they should be installed soon, I know Bj is really looking forward to all those little screws 🙂 While in Portland I also picked up new luggage for an upcoming trip (it's green!), a set of reflectors and this cool new thing: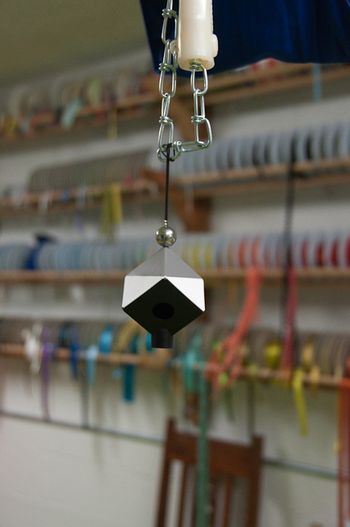 It's called a Spyder cube. You hang it directly in front of the light source for your subject, take a picture of it in RAW, and then use it as a basis for all the rest of the photos in a series. I haven't figured it all out, but have started playing around with it:
Pretty cool huh? Sunday was nice and relaxing. Bj and I said we were not going to do anything, but we both ended up getting lots of little things accomplished. I cleaned up downstairs, of course today Tuesday still was cruising around trying to find things to eat, like the stool she is holding onto. I also packed up lots of orders. I love seeing what combinations people order: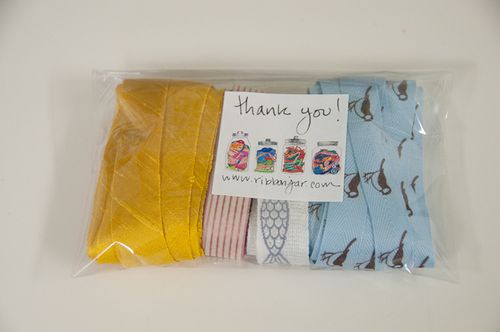 We've decided to save up for a car seat for my mom's car, so she can pick up Tutu sometimes for little jaunts so I can do some computer related work. I think this is going to be the perfect solution to my feeling overwhelmed in that regard. Of course I'll probably never let her out of my sight longer than an hour or two, since she is so darn cute.