This last weekend I had a fun craft day. Even though I didn't finish much it was nice to get the creative energy flowing. Erin was sweet and brought Tuesday some homemade applesauce. I thought I would post a little pictorial thank you: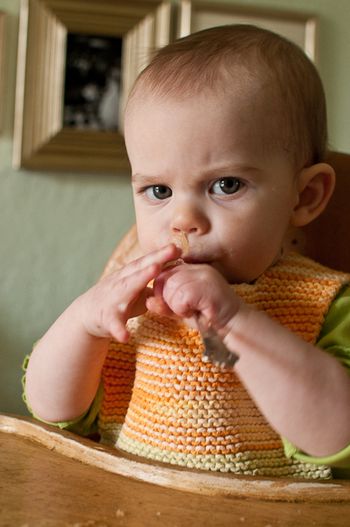 "Mama, must you always take pictures of me?"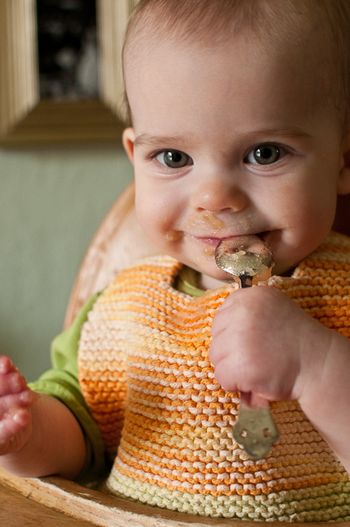 "That's okay I'm distracted by the loveliness that is my yummy applesauce."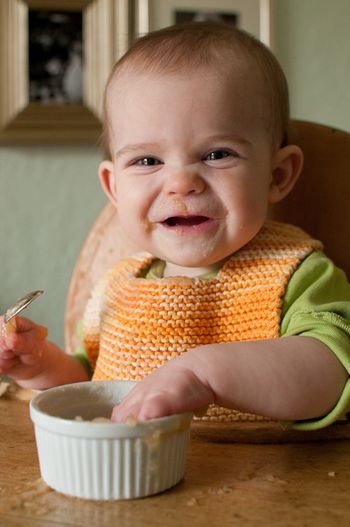 "It feels so funny!"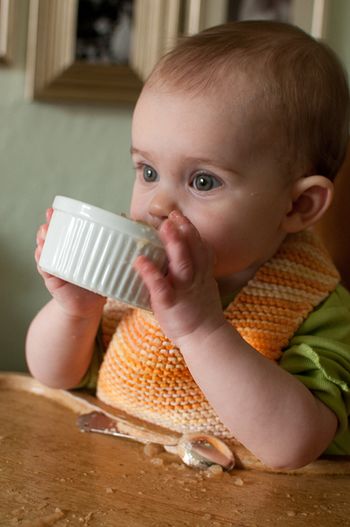 "I'm going to try and eat it all."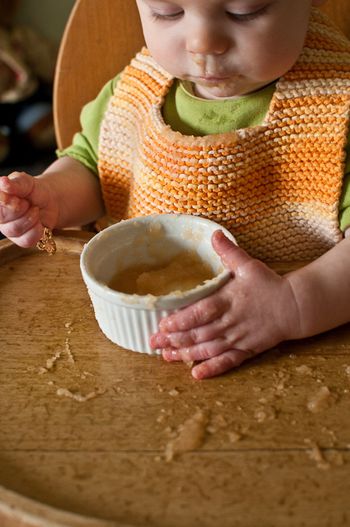 "Have fun cleaning up mama!"
Okay that was picture light, she loved it so much I took way too many pictures. Thanks again Erin!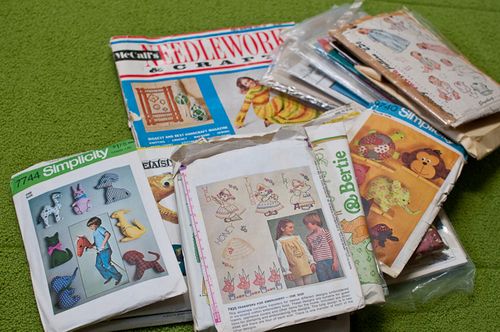 Sue brought me over these great patterns. I love all the vintage toy ones, they remind me of softies my great grandma made me a long time ago. I hope to get time to make at least one for Tutu for Christmas.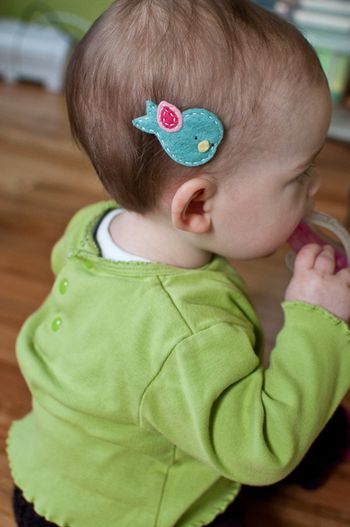 And Sarah check this out! The little lady is growing some hair! It's a stretch to get it in now, but soon, soon! 
Thanks again to all my sweet friends. Kisses!