I decided to paint Bj's office yesterday and today it is done! This kind of lickity split do good home reno thing has not been happening for me lately (see my many, MANY unfinished projects). But I did do it for a semi selfish reason, so I could move all my junk in! I need a place to stash my stuff while my room gets a make over. All though after scraping and sanding and panting and scrubbing floors I'm not looking forward to doing the den, so maybe I should have done mine first. Wait that wasn't the point of the post. This is: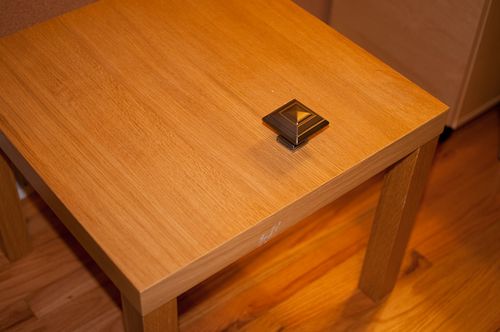 See this seemingly innocent finial sitting on this table?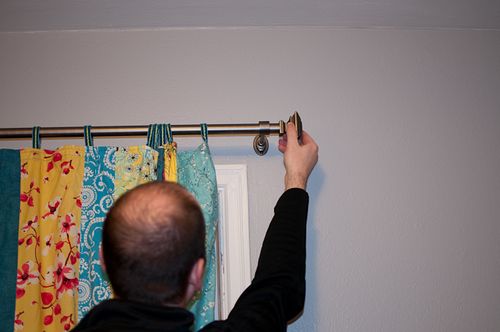 I lept out of Bj's hand from here (and nicked him along the way, he's not having the best luck on whenever he steps on things above about a foot; stools, ladders, they are all dangerous for him).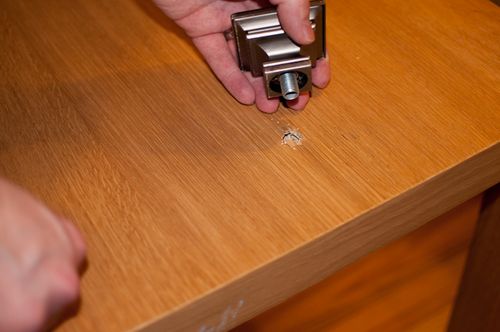 It just went thunk (after Bj did this juggling move to make sure it wasn't going to hit his computer monitor) and we both stared at it. Then we started LAUGHING OUR ASSES OFF. Seriously I have not laughed that hard in a while. I would have never guessed: A. That this thing was so sharp and B. The table so thin. Bad combo.
Obligatory cute baby experiencing first Christmas photos and stories still coming. This was just too funny not to share.