So things are a little crazy around here. Husband with staples in head, daughter with the croup (it's getting better thanks for the well wishes), and now me with a sore throat, stuffy nose, cough… dare I say it? A cold! All this has not stopped me from working on ordering supplies for lots of Christmas crafting. First off True Up had a felt week and I just had to get some yummy part wool felt. I decided to try two different sellers to see what I liked.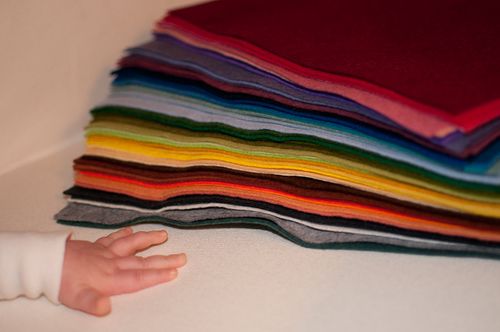 That lovely stack is from Giant Dwarf and it's 20-35% wool. 
These are from Lit'l Brown Bird and are 60% wool. I'm not crazy about the packaging on the latter. I also got their color card, you know for all the wool crafting I'm sure to do: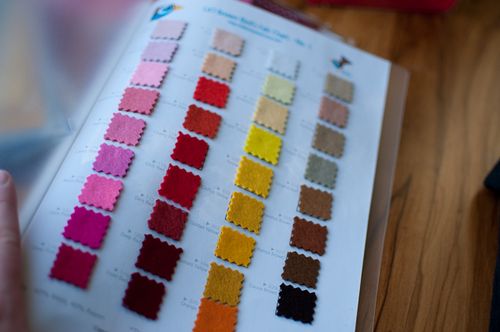 Of course that's not all the wool in this house, oh no. I still have fiber clubs coming to me: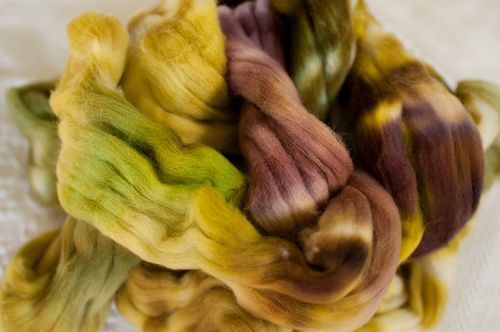 Hello Yarn Fiber Club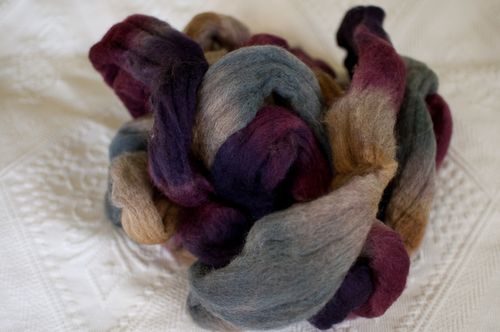 Southern Cross Fibre Club
Now, never mind that Bj has banished my wheel to the basement since he thought it was getting dusty. 
And in case you didn't know there is going to be a new yarn shop in town called Teaslewick Wools (cutest name ever right?). The propitiator just happens to be my neighbor and friend. I am in so much trouble people. Now the baby is sleeping so should I sleep or craft? I think I might have to sleep, but hopefully crafting is in the very near future. Or I might just be making a bunch of IOUs!