Well Tuesday decided that it just was not fair papa was getting all the attention, so the same night we were in the emergency room she went and got croup! I called the advice nurse at five AM and was like, "um my daughter sounds possessed…" Guess what that bark is called croup, who knew (I'm guessing all you moms out there, it was rhetorical)? I'm going to have to recap the last week, as I've decided I won't catch up on the blog otherwise. Tuesday and I went to Portland a week ago and got to visit some of our favorite people: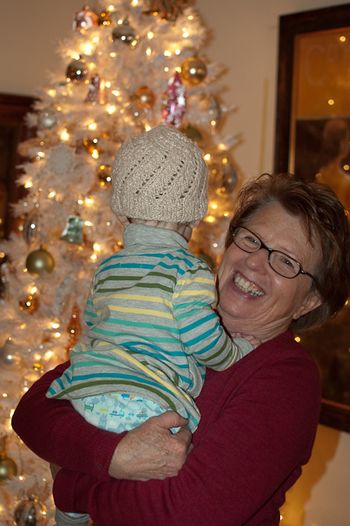 My grandma, who made the mistake of having lots of beautiful holiday decorations, which made it hard to get Tutu to look at me.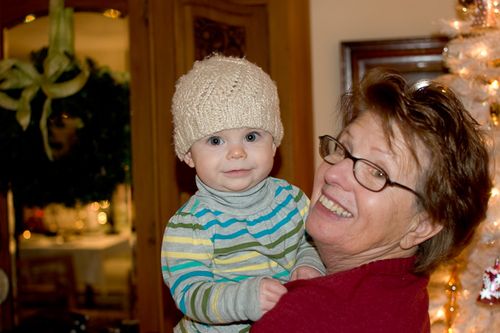 After saying hi to my grandma we got to see my lovely god-daughter.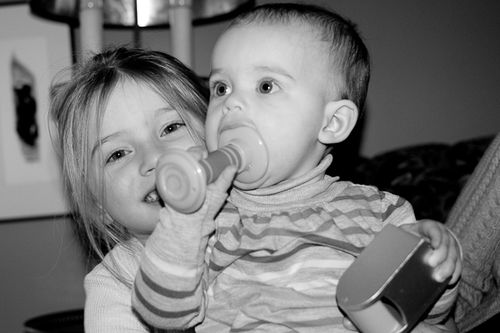 Of course the kids were too busy playing for me to get very many pictures. V is so so cute and kind, as always. She has this awesome doll house and made sure that everything on the bottom two floors (the ones Tuesday could reach), were only full of big things that were safe for my little teether to munch on. Tuesday is doing lots of standing and almost walking and fell a few times while we were there. I think it scared V, and she came over to comfort Tuesday and pat her little head, adorable. Also V's artwork is all over the house. I can not wait until Tuesday is making masterpieces like that. 
We laid low for a while during the teething not so fun times. The tooth goes back and forth between sticking out a very little and not at all. When we went to the doctor for the croup I asked her about this and she said it was normal. Boo! Come on out little tooth! 
Saturday was the annual crew girl "gingerbread" house making party. Last year = no babies. This year: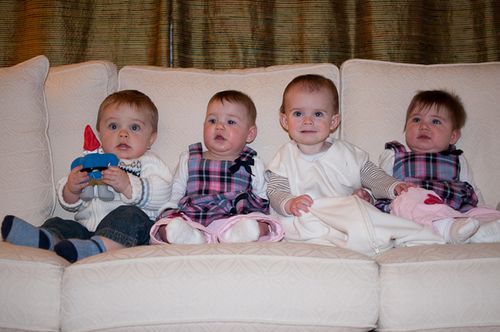 Lachlan, Kourtney, Tuesday and Kathryn. Lachlan is two days older than Tuesday, and she's got four months on the twins. Though I'm guessing they've got her beat in hair, weight, and teeth. Tuesday gained a whole 3 ounces in the last two months… probably because I had her weighed in the diaper for the first time. My little munchkin. She was all set to go to bed here so didn't make the group shot: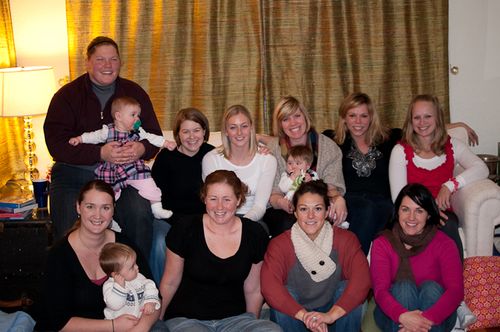 Also how awesome is Beachwood?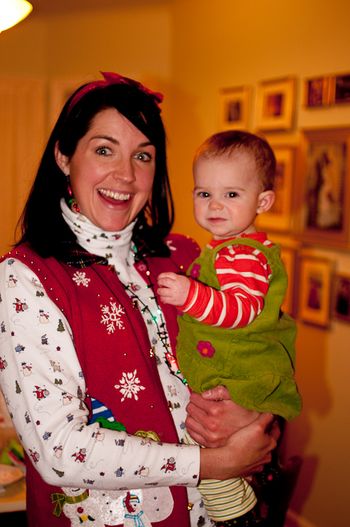 She had an ugly sweater party earlier and some of us couldn't make it so she thought she'd treat us all. That coupled with this expression kind of looks like crazy school teacher, right?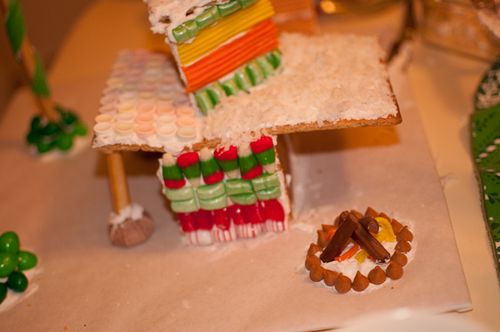 Best part of my modern house: the fire pit.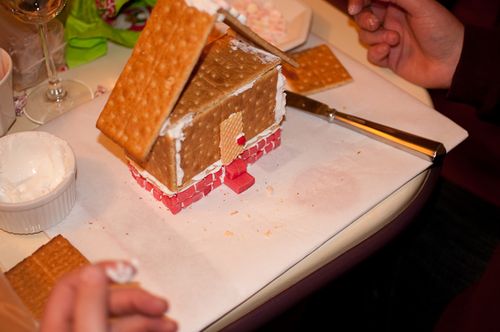 Best part of any house: Kathy's "brick" foundation (starburst quartered – genius!).
Sunday we went to a you pick/cut place and got our tree: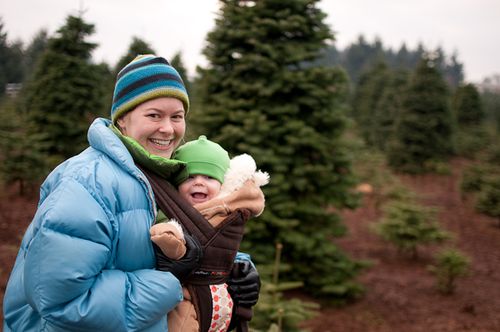 Tuesday loves the outdoors.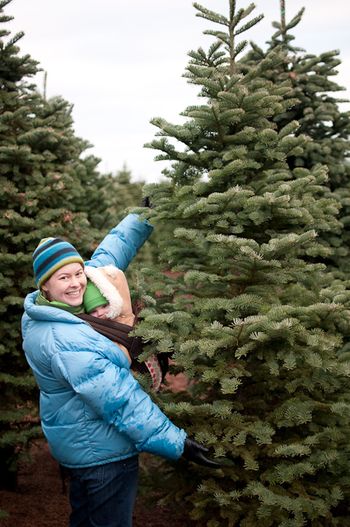 Our tree. We had them cut it (guys walk around with chainsaws – great idea).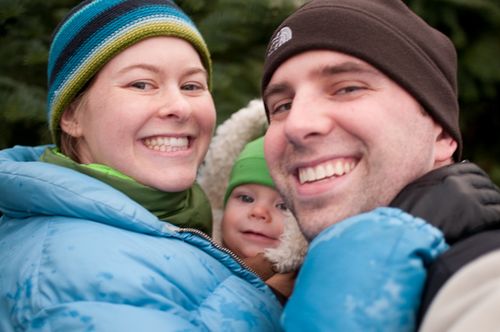 Group shot! 
Of course then the week decided to go crazy on us. More on that later. Or maybe I'll just skip that part and get back to the merry making. I am like a year behind on handmade gifts! And two years behind on sleep!!