Bj would like to remind you to get a buddy to hold your ladder.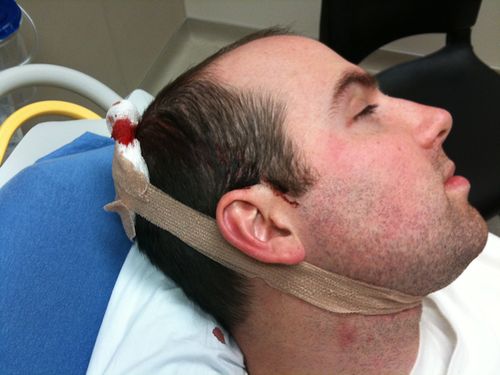 Three hours in the emergency room and four staples later… Plus I'm guessing one major headache tomorrow. The doctor told me to wake him up a couple of times in the middle of the night. I'm like, "oh we have a baby at home – no problem!"
P.S. This is from getting the lights DOWN from storage. I'm a bit nervous for him to actually put them up now.