I'm working on organizing my new space.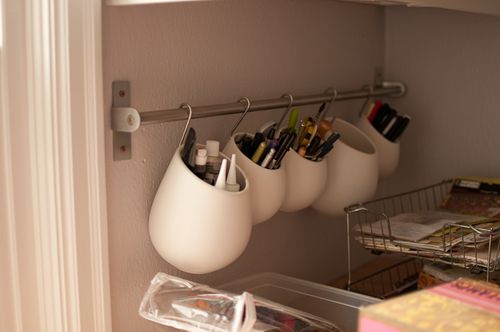 I'm having a slow time of it since someone is not sleeping as of late: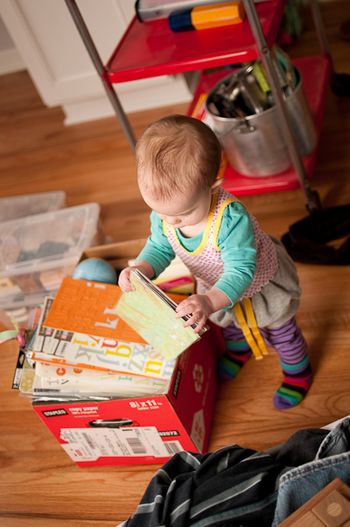 Also her "help" is not always so helpful.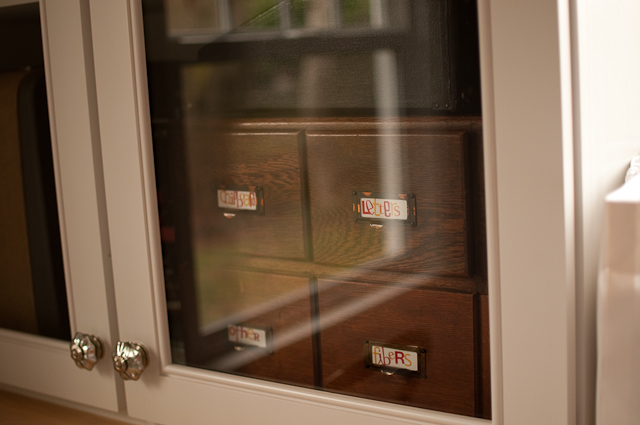 I made a scale drawing of the cabinets and all the things that are going in them before they came (of course). But I got more shelves than I thought and I still need some more containers so that's slowing me down. But the real problem?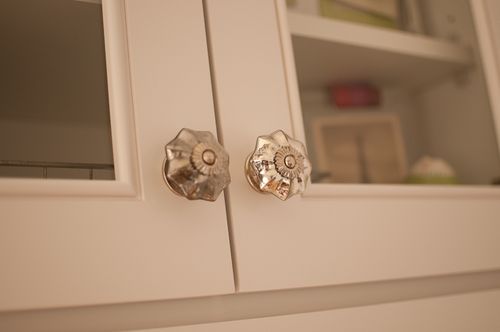 In my bid to be mother of the year I bought the most shiny, fragile and sharp knobs in existence. Two have broken already, one when no one was in the room (what?!?!). They are mercury glass, but still I think if you make knobs out of something that they should be able to handle the pressure of a drawer being pulled open. Le sigh.
I won't get finished pictures of the space up until after the weekend, as I have the first birthday party to get together. But when I do would you like sources? I'd be happy to list them, but won't bother if there is no interest. Next post is my 1,000!!!! Crazy! A look back plus a fun giveaway so stay tuned.