I always think that is a funny way to say you're sort of good at something; "Advanced Amateur" But I am sort of good at something I think, painting. As in painting my house, the whole house, every wall, every piece of trim and many times. Of course I didn't do it alone, my mom has helped a lot. And she's who I got a lot of my skills and good solid advice from. So here we go: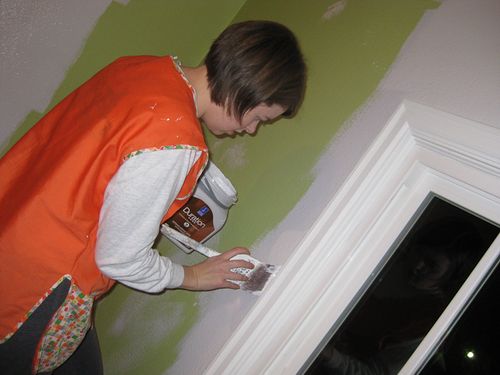 1. Don't buy cheap paint. It is so not worth it ever. I love Duration Home from Sherwin Williams (a low VOC paint). I love their colors as well, but they color match wonderfully if you find a swatch at another store (I guess they have people at headquarters who figure out the formulas for competitors), or want to match something else.
2. Don't buy cheap brushes. If you want to pick little tiny hairs off your walls that is your business, but buy a nice brush (I like Purdy, and they are made in Oregon, added bonus) and you won't have to. The bristles will stay in and you can use your brushes for years, assuming that you:
3. Wash your equipment carefully. Paint should only ever be on the very end of your brush. If it starts traveling up to wear the bristols meet the handle you're in trouble! Abort and wash your brush. Once paint gets up in there it's hard to get it out.
4. Never paint in shoes. What? Huh? Just listen, don't do it! My mom told me this trick. Bare feet or light socks are going to let you know when you're walking around with a drip on your heel a lot quicker than a shoe. You'll feel it and you'll clean it up, with out much damage.
5. Have a wet rag handy. And why not a dry one as well. Cleaning up paint the instant it gets somewhere it's not supposed to be is the easiest way to go.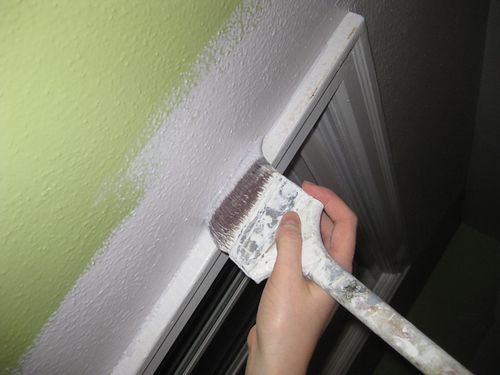 6. Taping is optional. I am putting my fine arts degree to good use here and demonstrating that you do not need to tape off everything. I know some people might disagree, but I don't think it's always necessary (I never tape off the ceiling for example).
7. Use a painting ladder. Not a chair, or stools, or a wobbly box.
8. Paint two coats. And prime if you need to. Don't listen to the advertising that says you don't need to paint two coats. If you really want nice coverage you're going to need two coats. And if you're going from red to white you're also going to need a primer.
9. In between coats save your roller cover. Another trick from my mom. Don't even wash it. Just put it in a few plastic bags (old grocery bags or the like) so that it will stay nice and moist.
10. Use a plastic tray liner. Putting paint right into a metal roller tray is so lame. It is way too hard to clean.
11. Paint doesn't fill in cracks. Also called: do the prep work. Use wood filler, use the plaster, sand it, and get it all ready to go.
12. Take the hardware off. And the light switch covers, the heating vents and anything else. You will be able to paint much quicker. Painting itself is actually quick, the  prep work is what takes time.
13. Buy enough paint for the whole project. Ask me which rule I did not follow on this project. UGH.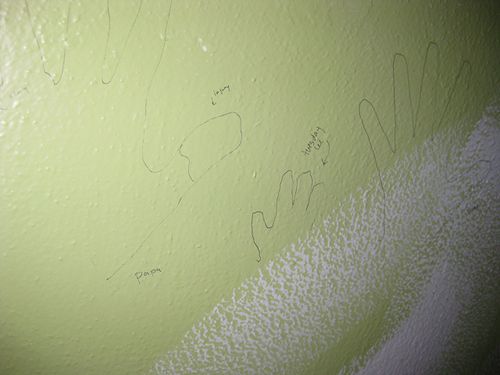 Any tips from you dear readers?