Tuesday seems to have the most energy of anyone in this household. Thank you for all your well wishes, Bj seems to be on the mend, but still has to get checked up on (again). He is mighty sore, as you can imagine, so, sadly, the little bits of sun we had did not result in family walks, but instead couch time and ice.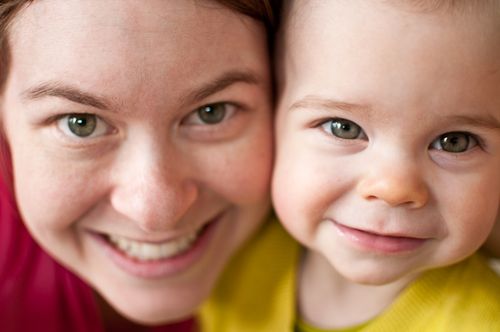 This little monkey does not know to be slow and careful and she's had me running around playing all weekend. In between great long naps for which I am very thankful. We did manage to get out of the house on Sunday – I had to check out Liberty at Target.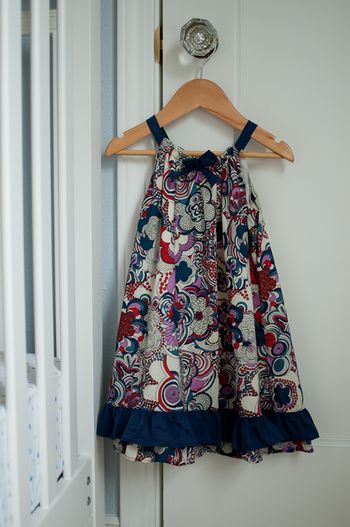 Glad we went when we did as most of it seems to be sold out by now. I got two sweet little dresses for Tutu, one for this summer, and one for next.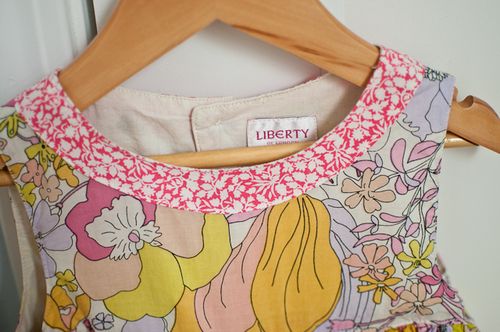 I just love this 3T sized one I got: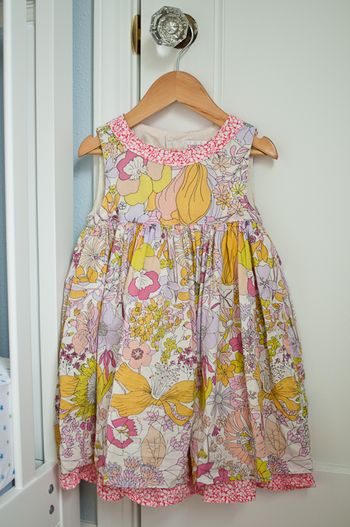 I just loved the fabric on these. Not quite the Liberty fabric that sells for oh-my-goodness-how-much? a yard, but it did wash up like a dream.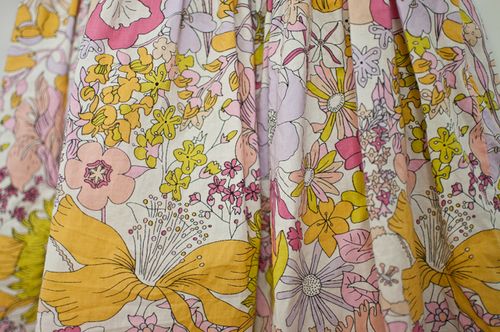 And also this cute little bikini: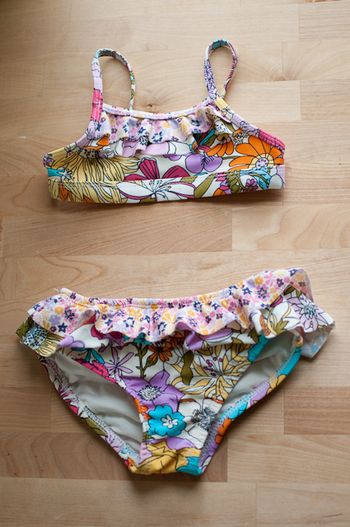 To be one..
I was hoping for something for myself but nothing fit me right (super narrow shoulders are to blame). And our Target didn't have a lot of the things anyway (and no men's). Still it was fun. Even though I continue to not finish projects I have added another one to the pile.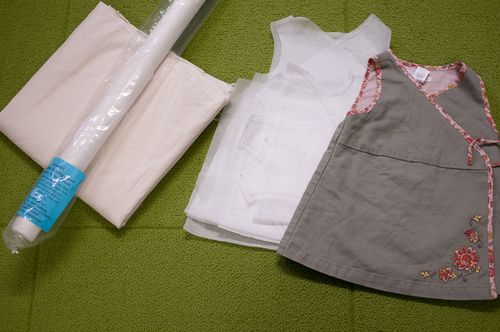 Drafting a pattern from this hand me down wrap dress. I thought it would be easy enough. I have all the pieces cut out now and am going to try my hand at sewing together a sample. I have plenty of fabric to cut into since Sciarrino and I went to a Fabric Depot sale: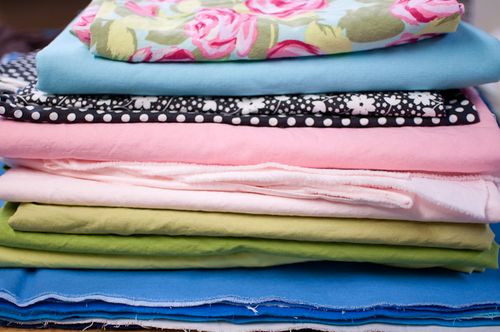 Hopefully more progress on my many project fronts to come!