Tuesday has been hilarious in the eating department lately. At least I find her very amusing. She can be very dramatic. Here she is waiting for dinner at my mom's.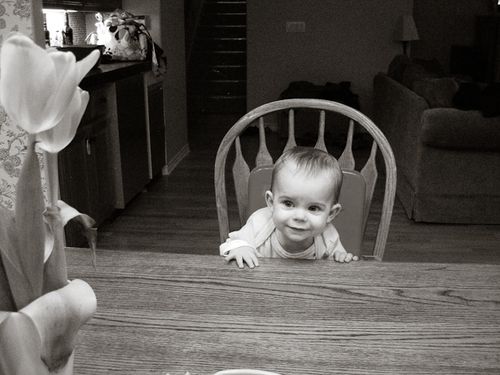 "Ohhh grandma are you fixing me dinner?"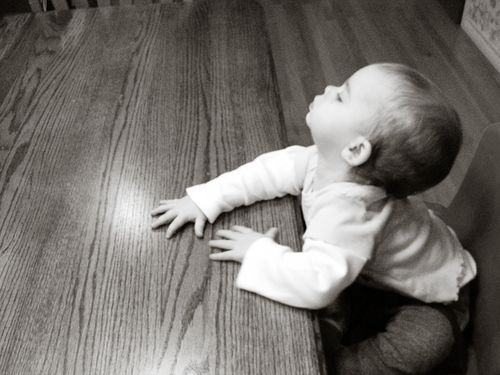 "I can't wait feed me now I might die!"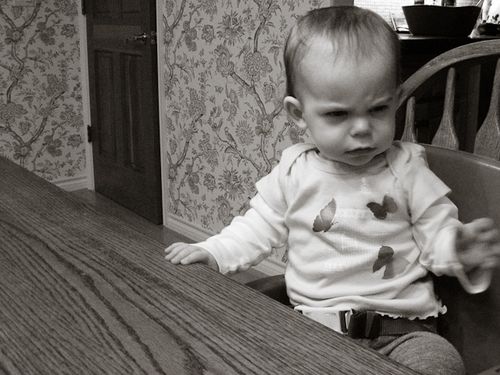 "Do not make fun of my hunger."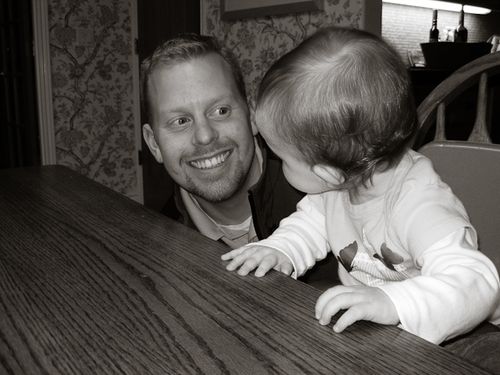 Distracted. Thanks Uncle Brent!
Earlier today I remembered why we only eat at tables. Also I should have never started her on goldfish. I sign "fish" and "cracker" and she about has spasms of happiness.

I do realize this is not cinematic greatness. But I can guess at least one person will watch it a couple of times (hi mom!).