I have been attempting some garment sewing. I feel I must show it to you, lest you think I am so fantastic with much besides a straight line.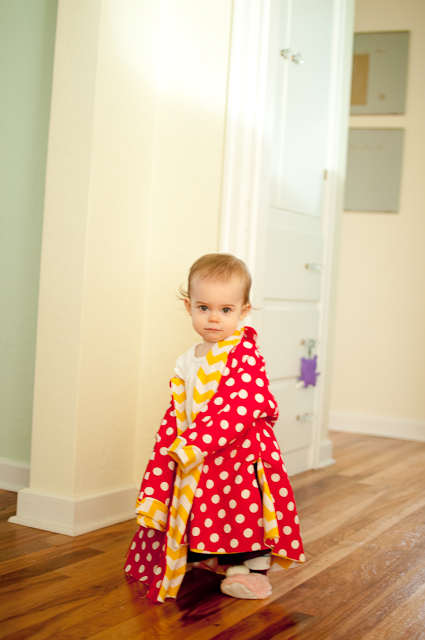 I severely overestimated the size of my daughter, and underestimated the size of the pattern (it's vintage – who has time to figure those things out?). The jacket is the one from the vintage pattern I mentioned on this post.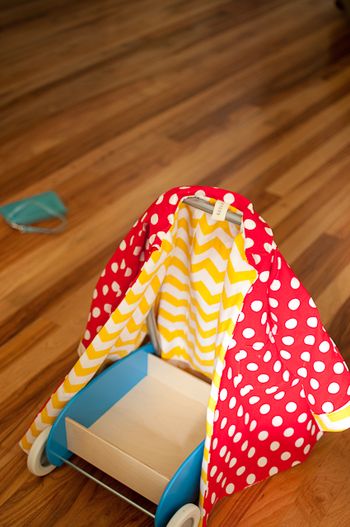 Besides the size problem it isn't turning out too terribly. I am learning a LOT making it.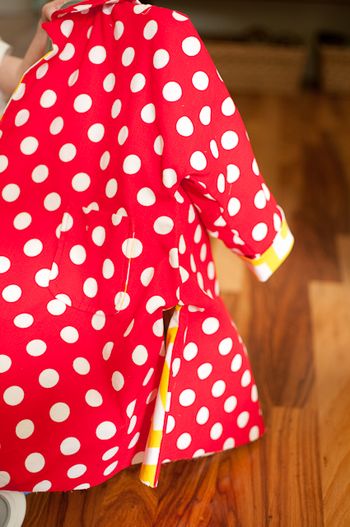 I got this strange pucker at the side vents (I think that is what they are), turns out you can't just sew around, you have to go up one side and up the other and hope they meet right. A little rip out and I fixed that. I still have to figure out hemming and stuff, there is some hand sewing to do. I did consider putting it on the back burner once I realized it really won't fit until next spring. The back burner = land of the lost so I decided to just stick it out and finish it. But I had to mix it up with an instant gratification project: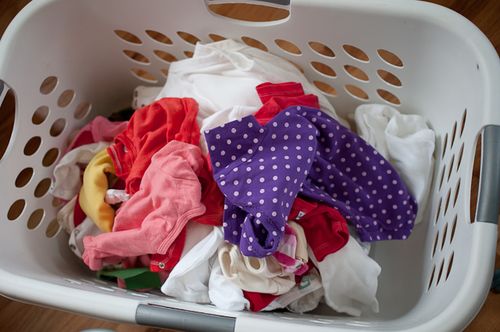 Turning all these onsies into tee-shirts. Onsies are not so practical for a toddler. I think the quicker you can do a diaper change/pull down for bathroom at this age the better. Tuesday can flip from her back to her stomach in less than half a second easy. Sciarrino brought over her serger today so I could finish some of the edges that way. Some I'll also fold up to make them look extra nice, and some I won't do anything to and they'll just roll. A few are getting an extra special treatment: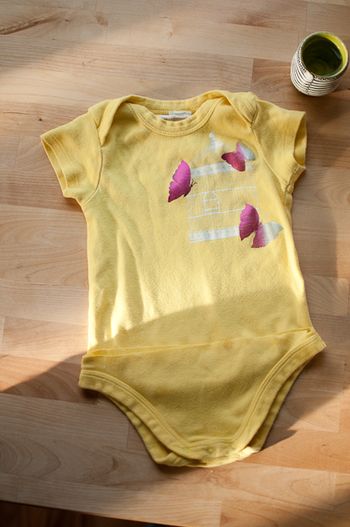 (that's me realizing after the fact that I had no before picture, hahahaha).
Step 1: cut off bottom of bodysuit (I used a ruler and rotary cutter)
Step 2: sew edge with a zig zag stitch (make both settings about as small as they will go – experiment on the bottom half that you are going to toss) and use exact matching thread. As you sew right on the edge you pull both in front of and behind the needle stretching the fabric.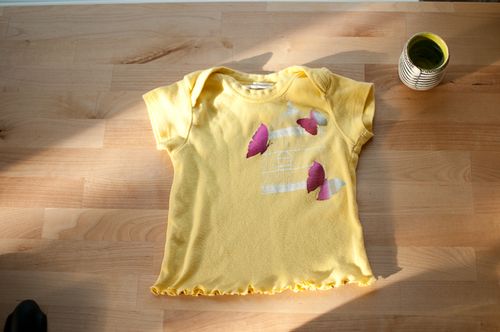 Ta da! Super cute ruffle shirt!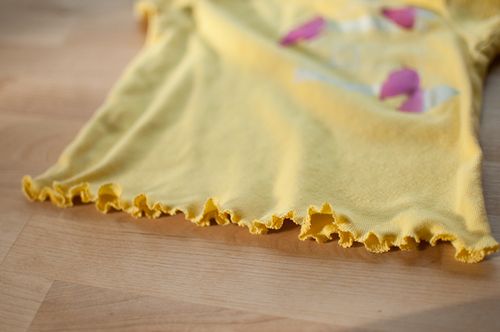 Extra awesome is that it was a hand me down to us and had a little stain on the bottom part so it's even better now. I read about this "lettuce hem" in Ready Made magazine, I think I might have to lettuce hem all my tank tops I love it!
p.s. total side question: the vertical pics do you like them smaller or big (like on top), I've been wondering this for a while.