I've been adding lots of stuff to the Ribbon Jar lately in anticipation of fall (and dare I say it holiday!) crafting. I am loving this super wide ric-rac so I thought it would be fun to do it around a big pillow.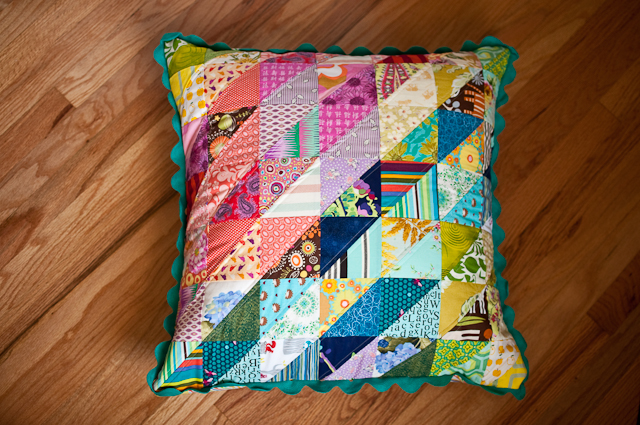 I might go back around it and sew it a little closer together so just the points stick out, but I like it!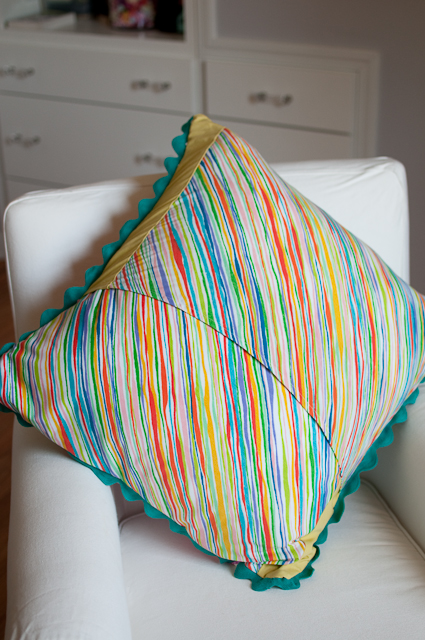 The back is a combo of vintage sheets from the swap I participated in and some kona cotton.
I am working on re-organizing the basement and I want to do a little pillow full reading area for Tuesday. I'm also thinking play kitchen and big set of blocks. Plus these awesome drawers for mama that I am picking up tomorrow. Wait… back to the sewing.


I made Tuesday this little dress from another vintage sheet (actually I cut apart a pillowcase). I used a pattern out of this book, it has so many cute little things in it!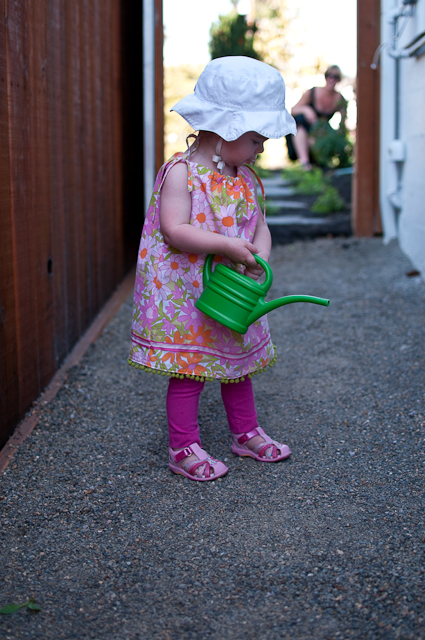 I wanted to highlight some of our new pom pom trim (speaking of this could you please tell me what you think of how I took the pictures for the trim. I was trying something new since pom poms can't be scanned).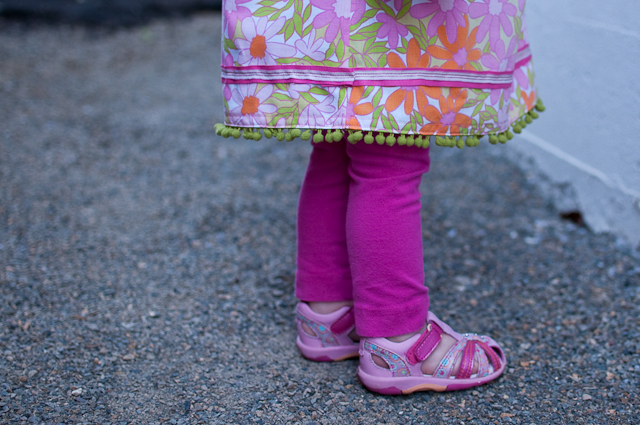 I found it much easier to sew on with a zipper foot. The other two ribbons are herringbone and pinstripe. Now it's almost 100 outside so I think I'm going to go back to the sewing zone (aka the basement!).