Yes we did do the back yard! Remember what it looked like before (here is the full before):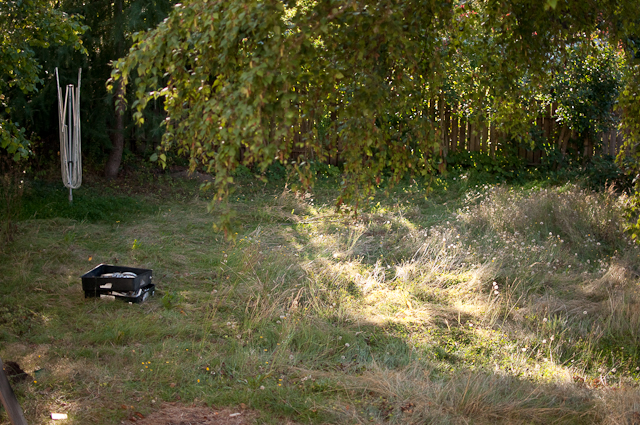 I know, right?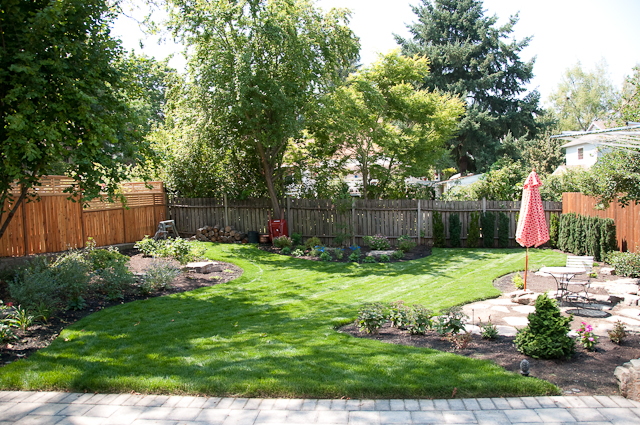 I love our yard!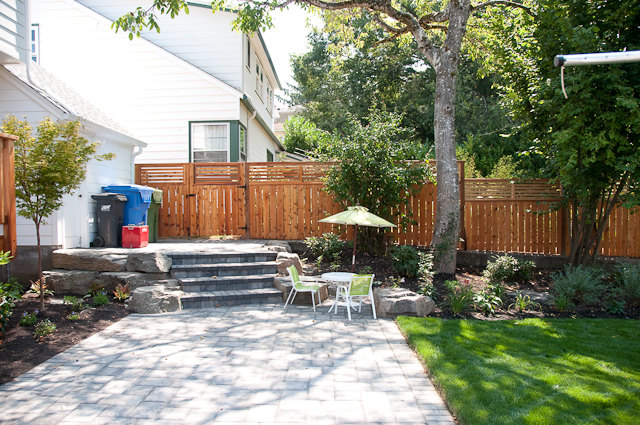 The before looking back at our house: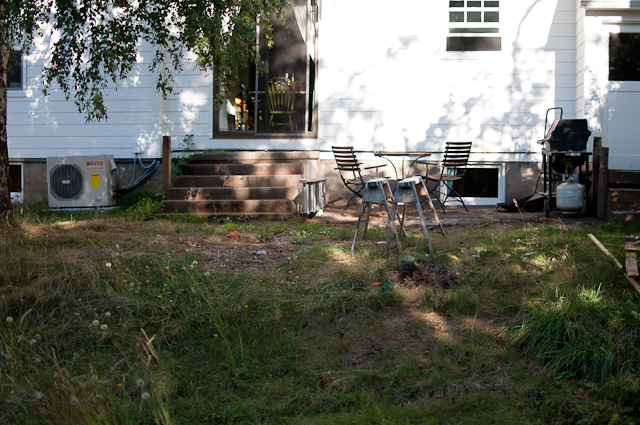 and after: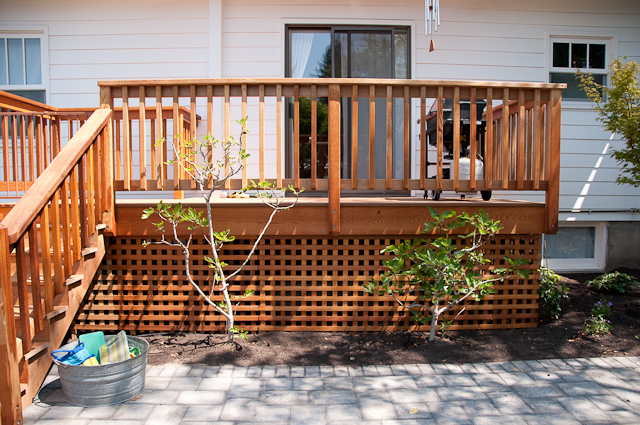 And if you "zoom out"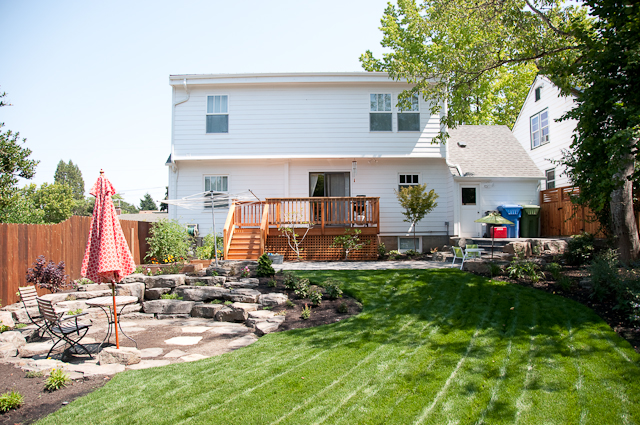 Here is a picture standing up on that landing for our garbage/compost/recycling cans: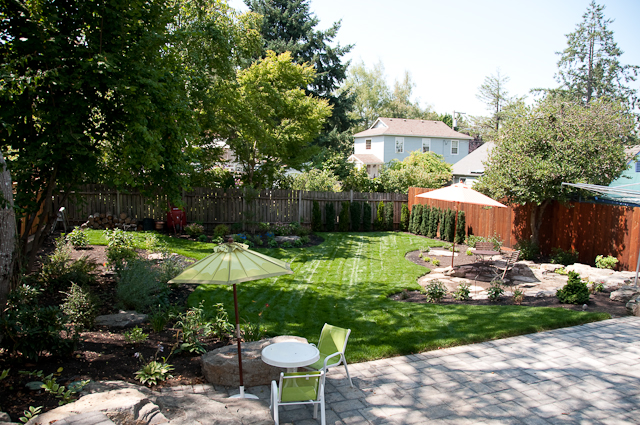 To the left of our small deck (more like a landing for the BBQ and to transition out of the house):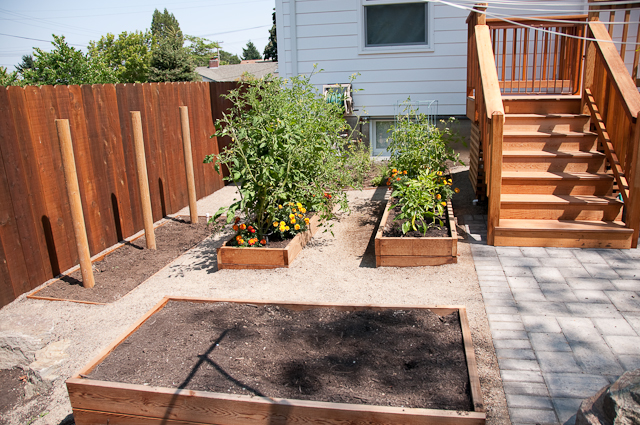 Bj made all these boxes, even this round one for our herbs: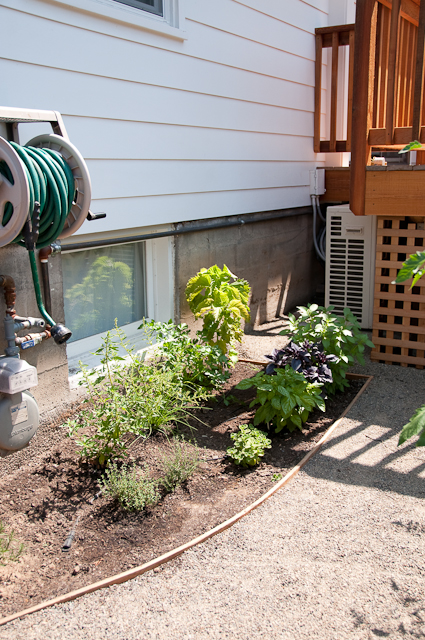 Which is right outside my basement window, finally I have some wonderful things to look at!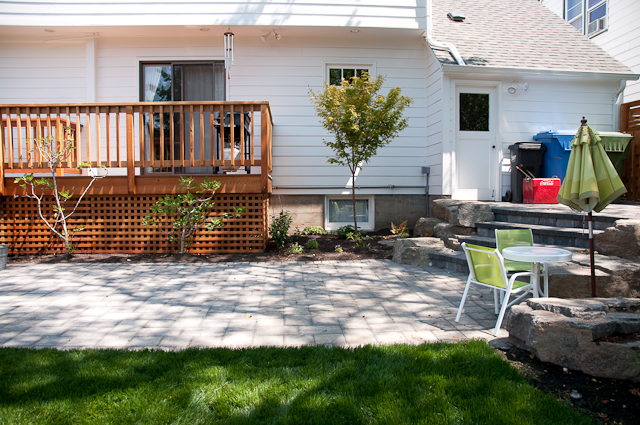 The other side. My favorite parts are well, everything, but espically our "fire pit" area: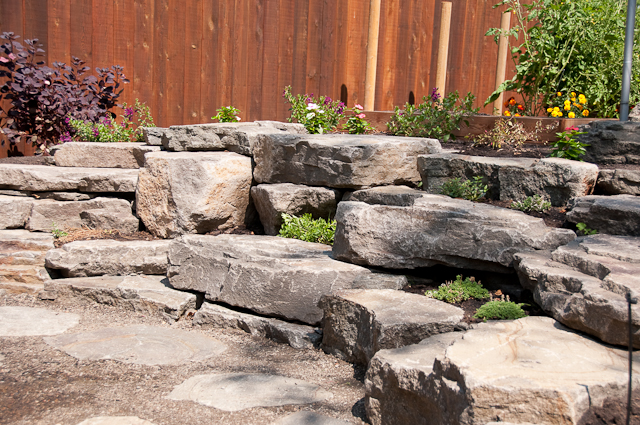 We were originally going to do an in ground fire pit, but decided it would be cheaper and safer to get an above graound pit (which we are going to get later when we have a shed, that we are going to make later, to store it in). I love how our landscaper (the awesome Guy Countryman) did the rock. The fence also turned out awesome: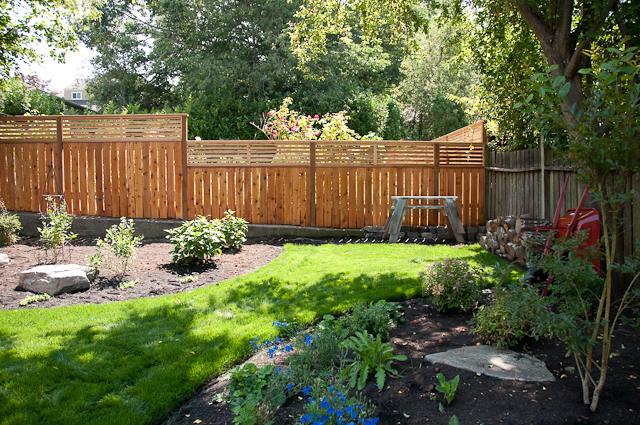 We found the design in a Best of Sunset Outdoor Living and the carpenter copied the design. My neighbors went in on it and then they did the back of their fence area as well.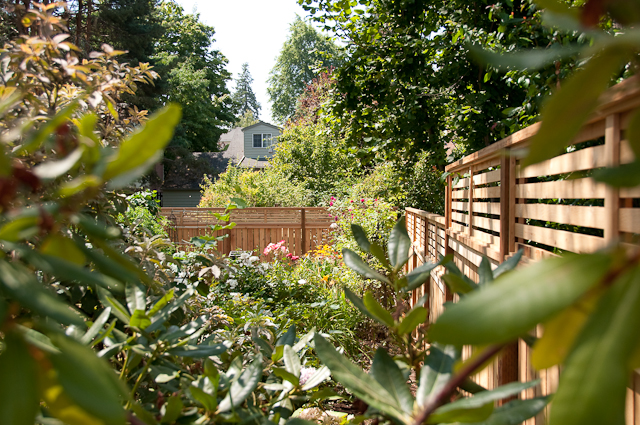 Isn't their yard wonderful! I can't wait until our yard is as filled in as much as this. I love that we can see their roses and greenery coming through the top of the fence.
The front yard is even starting to fill in better: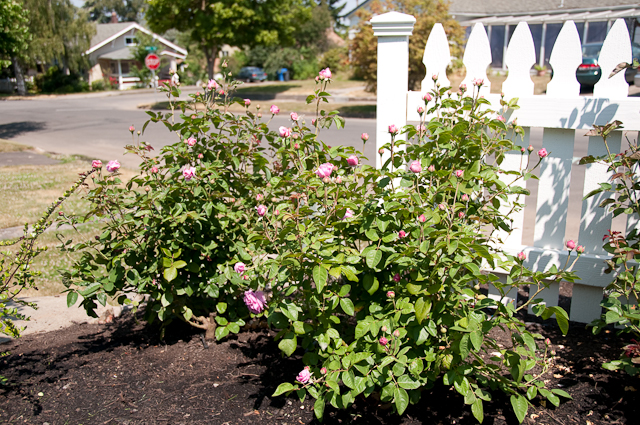 I've only had a few mishaps, including mildew on one of my rose plants: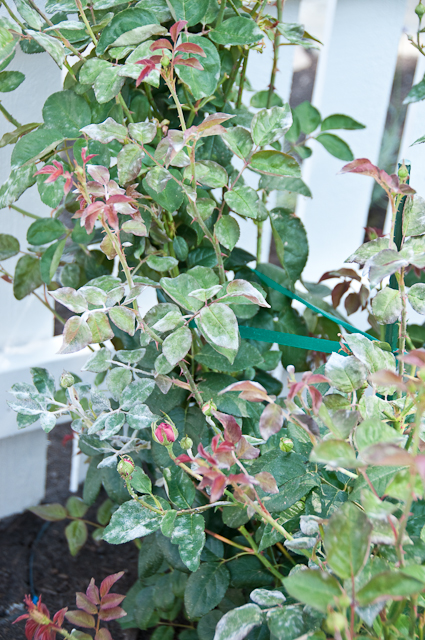 Boo! But I looked some stuff up and I'm going to try and tackle it tomorrow.
All in all sucess!