I was far too busy the last really nice warm sunny days of fall to blog about them, so I am now.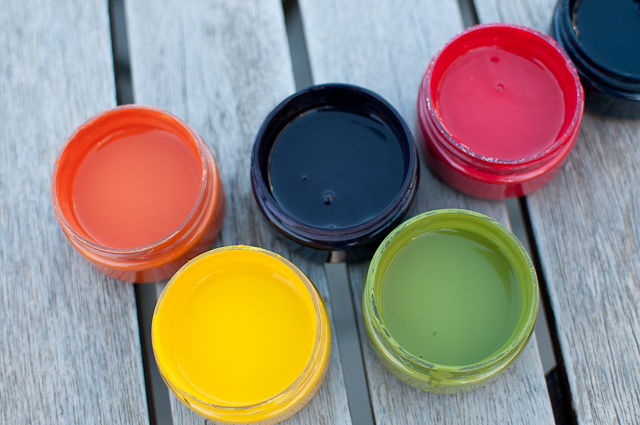 On November 3rd it was sunny and 70 plus out. Yes, November 3rd here in Salem… OREGON, it was 70 plus. It was sunny, and IT WAS NOT RAINING. Crazy really. I have a bunch of what to do with your toddler type of activity books and one of them suggested painting their feet and having them walk around on paper.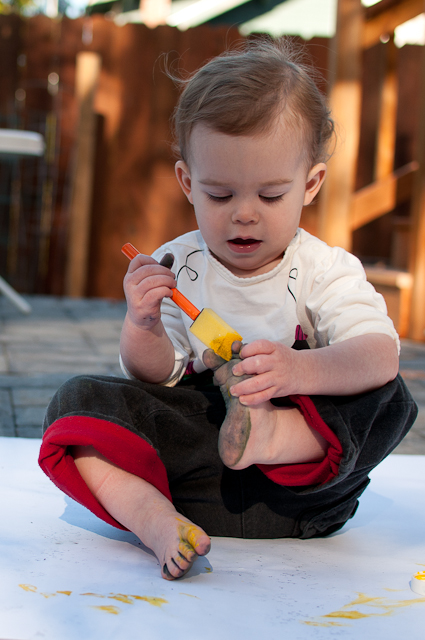 I tired to paint them for her, but I got her cute little, "no" and she took over. I must get this no on video, it's her second type of no, the first one she only used for a week and it went like this, "noooooooooo-ohhhhh" almost like a question.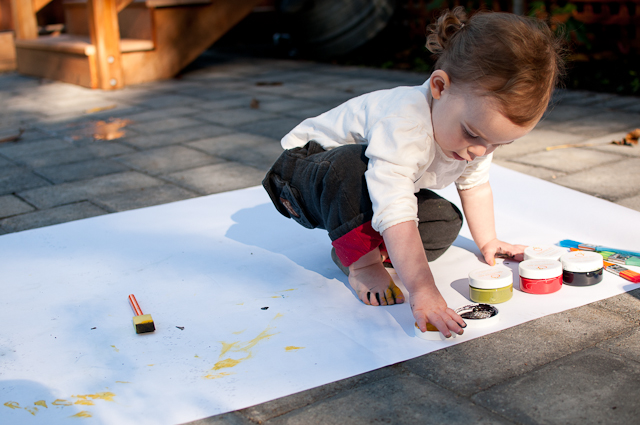 Sciarrino snagged these big pieces of paper for us (a mis-print on the other side) and I thought they would be perfect for custom toddler wrapping paper.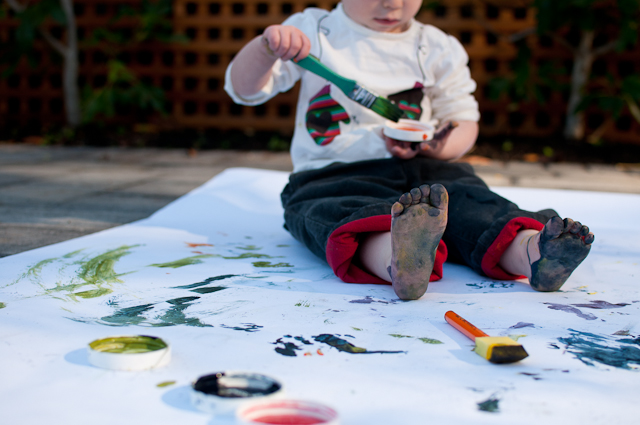 Who wouldn't love to get something wrapped up in this loveliness?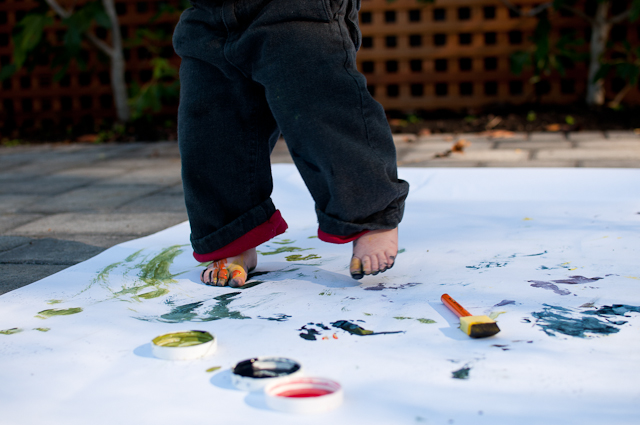 I was reminded of this day today while trashing our dining room with paint, apple halves, crayons and leaves. How much I wish I could let the rain clean that up too!