The "other side" of my basement is really my work side. I don't shoot down here but this is where I meet with clients and show them their images (with a fancy new projector). I love the space!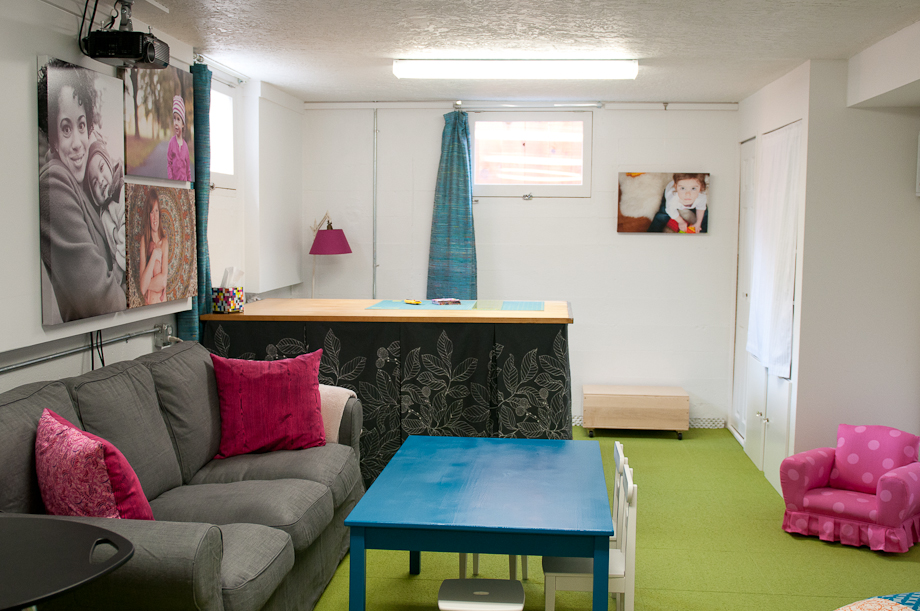 This was that same view before: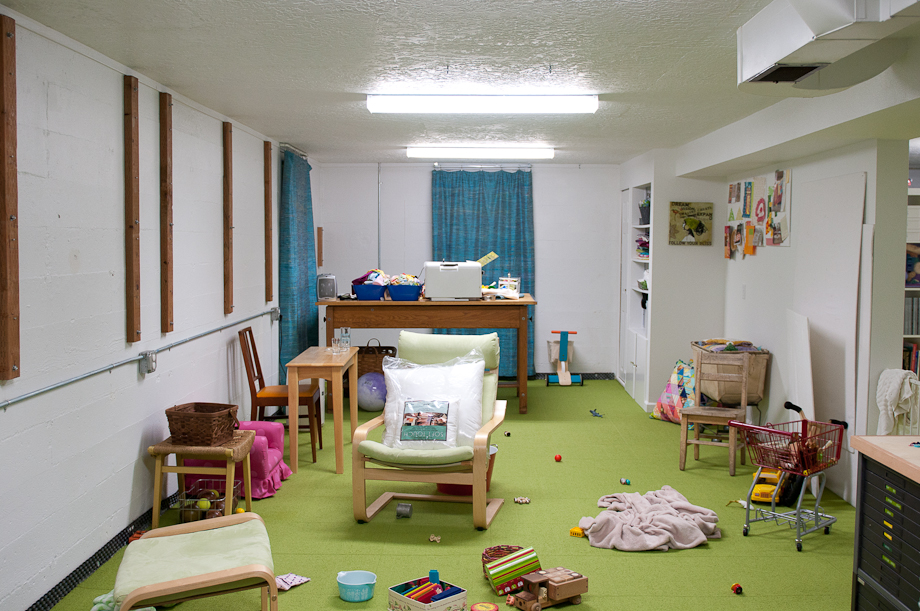 Besides the couch the biggest change is the skirt around my drafting table (which I use for cutting fabric/displaying photographs and albums).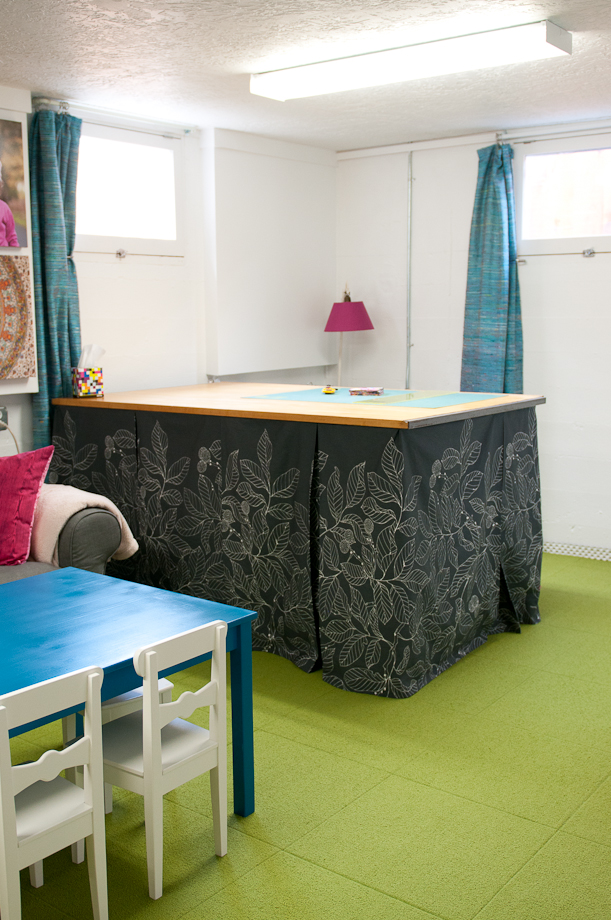 This was my mom's idea and it makes such a huge difference! This way I can actually store stuff under there as well. I had hoped to make it detachable, but I couldn't get the velcro to stay as straight as I wanted, so it got stapled on.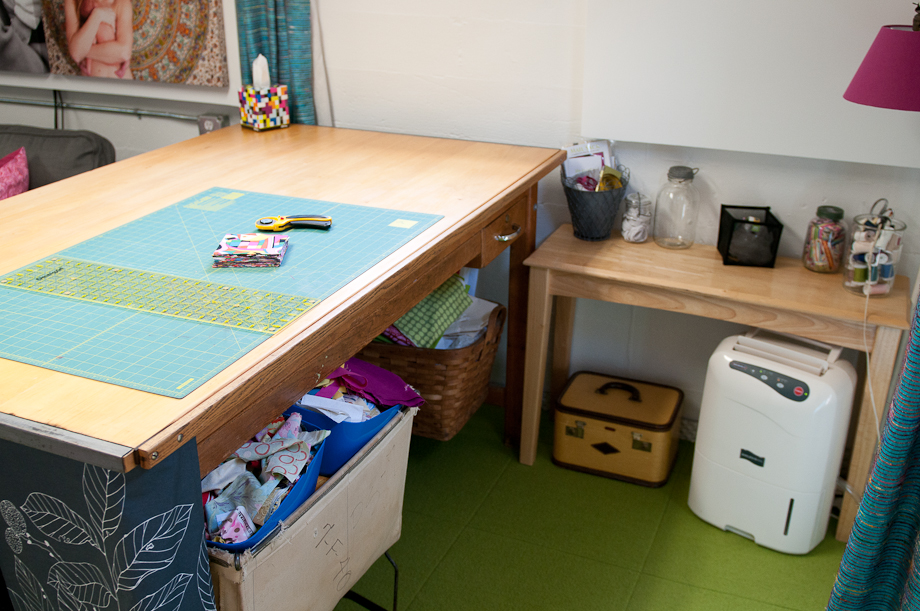 Behind it you can see my scrap bin, a big basket of projects, a little train case full of notions and a table I repurposed to keep some sewing stuff nearby (the machine is a dehumidifier). What you can't see is a laundry basket I keep ready to go for newborns, it makes it easy to grab the blankets and heaters and things. If you turn around behind this area you see this: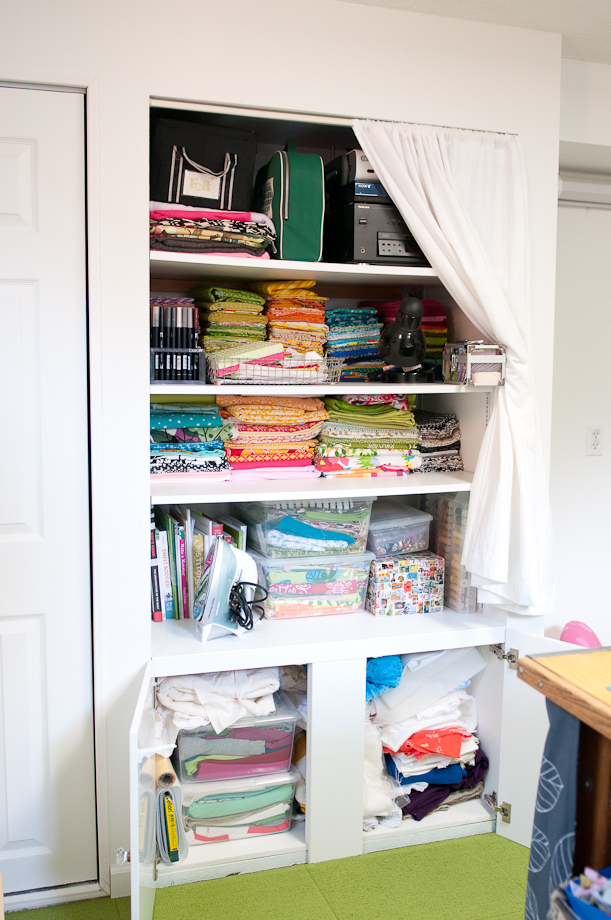 A built in full of my fabric stash that I try to keep neat (key word is try). The small closet to the left of this has a sump pump for the washing machine and utility sink on the other side of it. I've managed to cram an ironing board in there as well.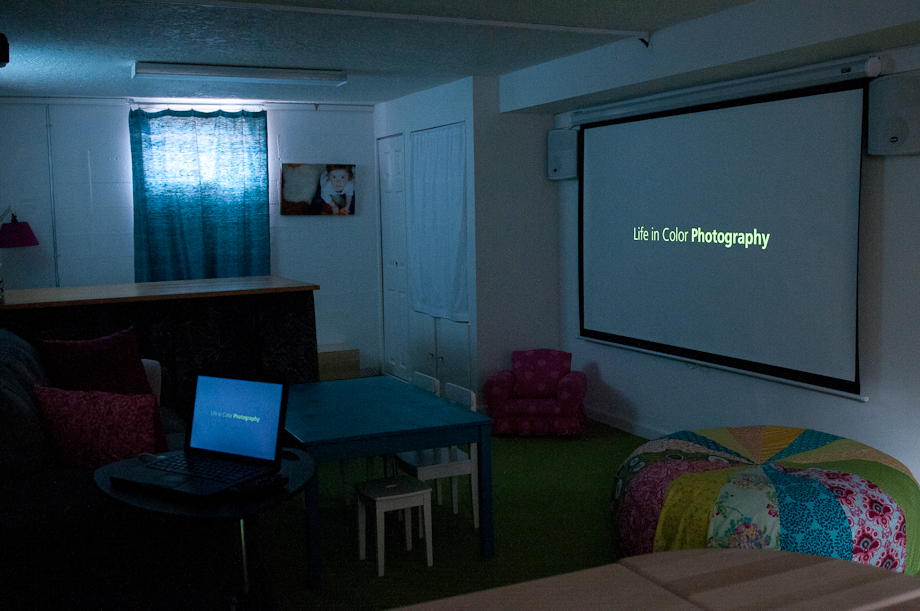 Of course the real reason I did this all was to have a place to show photographs. I love the in person experience, most of all so I can see my client's reactions! I have a little command center by the couch that controls everything.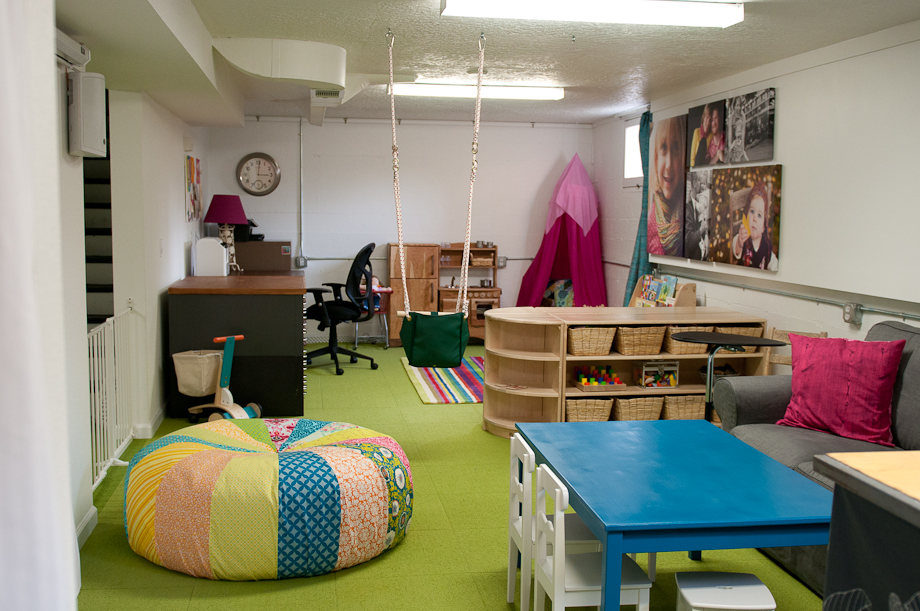 You can see it in this picture (I blogged about the "play" side of things here). That little mobile laptop stand is from Ikea, as are the table and chairs. The table is actually a cheap wooden dining room table. Bj cut it down for me and I spray painted it. I left it semi tall because it's also a project table for Tuesday. And even though this is a basement it still gets a lot of light in the afternoon.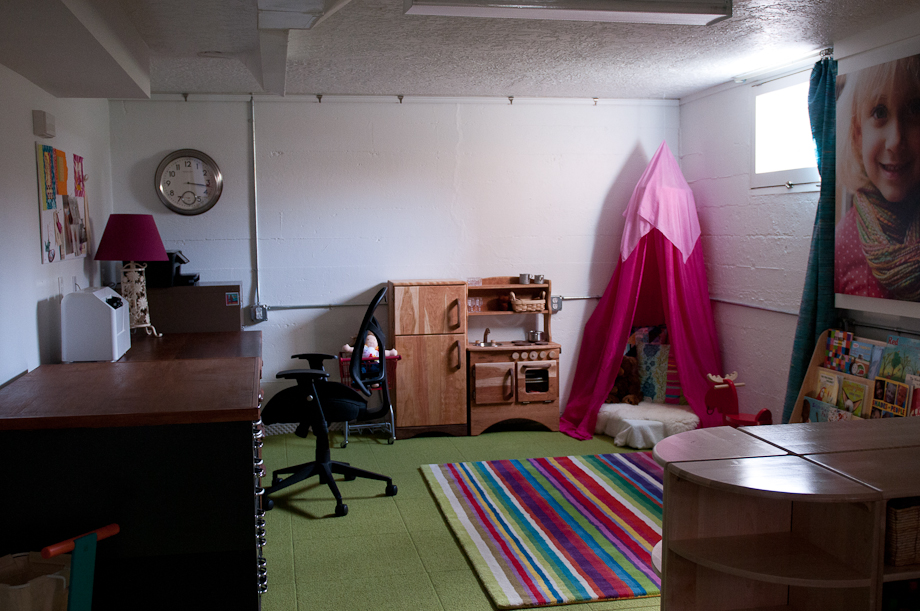 This is without any lights on. Tuesday and I can still play down here and it's so nice and calm.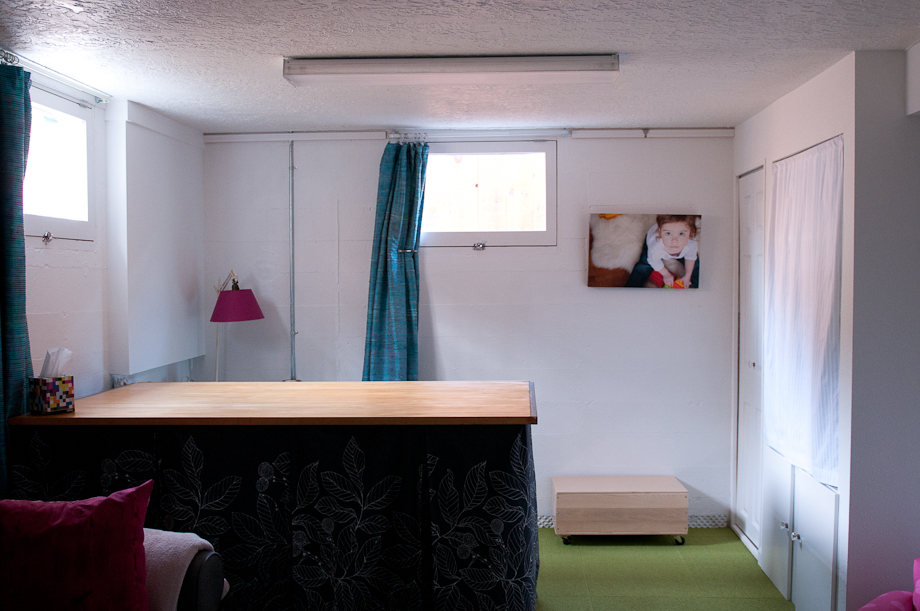 Of course we were lucky to get some afternoon light this day, it has been raining a ton over here!
Not much new stuff to list here.
The couch, lampshade, table and chairs, and fabric for table skirt all from Ikea.
The rolling bin is a set of Community Playthings unit blocks.
Lamp is a vintage estate sale find and the drafting table was my grandfathers. My brother had it revamped for me.
I'm envisioning cutting fabric at this table and Tuesday happily coloring at the table, or brewing up some tea. Right now she's pretty obsessed with the swing, so until she figures out how to move it on her own I'm on pushing duty, which is just fine with me.