So I got a little scrapbooking done.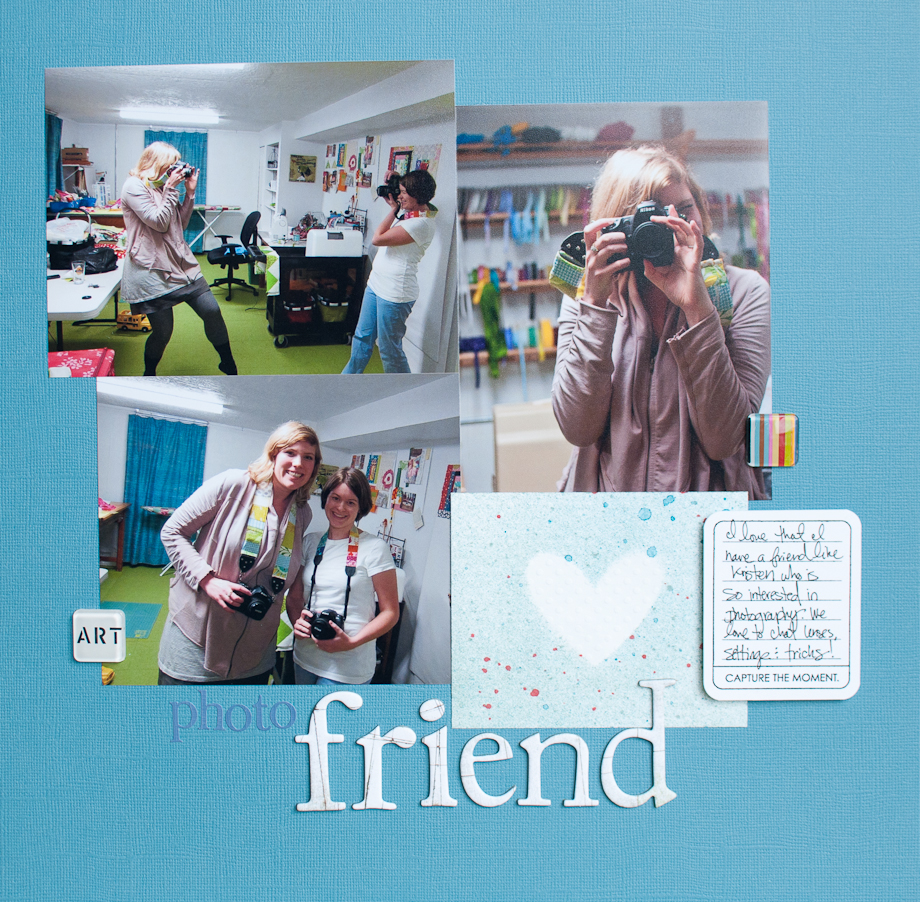 I figured I had better scrap these pictures before Kristen moves to Canada. I would probably not be able to use them because of all the crying 🙁 Friends moving to other time zones, boo!!! This is one of my favorite kind of layouts, very simple and sweet.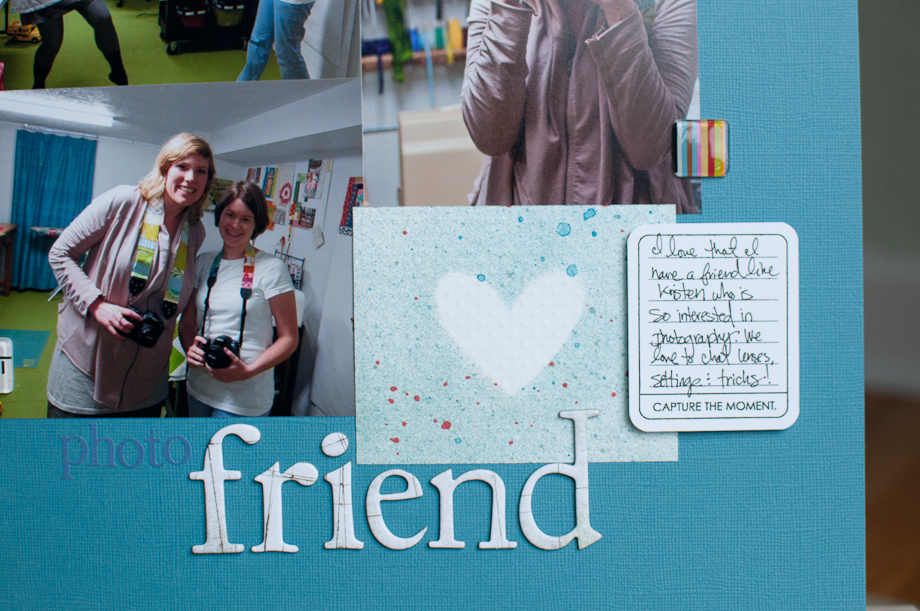 The misted heart card is from a small package Sarah sent me (had to save it of course!). The two little square embellishments are some of my favorite Ki Memories icicles. Pretty old product, but I scored some recently on eBay. I stamped the Ali Edward's Technique Tuesday stamp on white cardstock and cut around it. Letter stickers finish it off (no pattern paper or silhouette or brad?!!? I know!).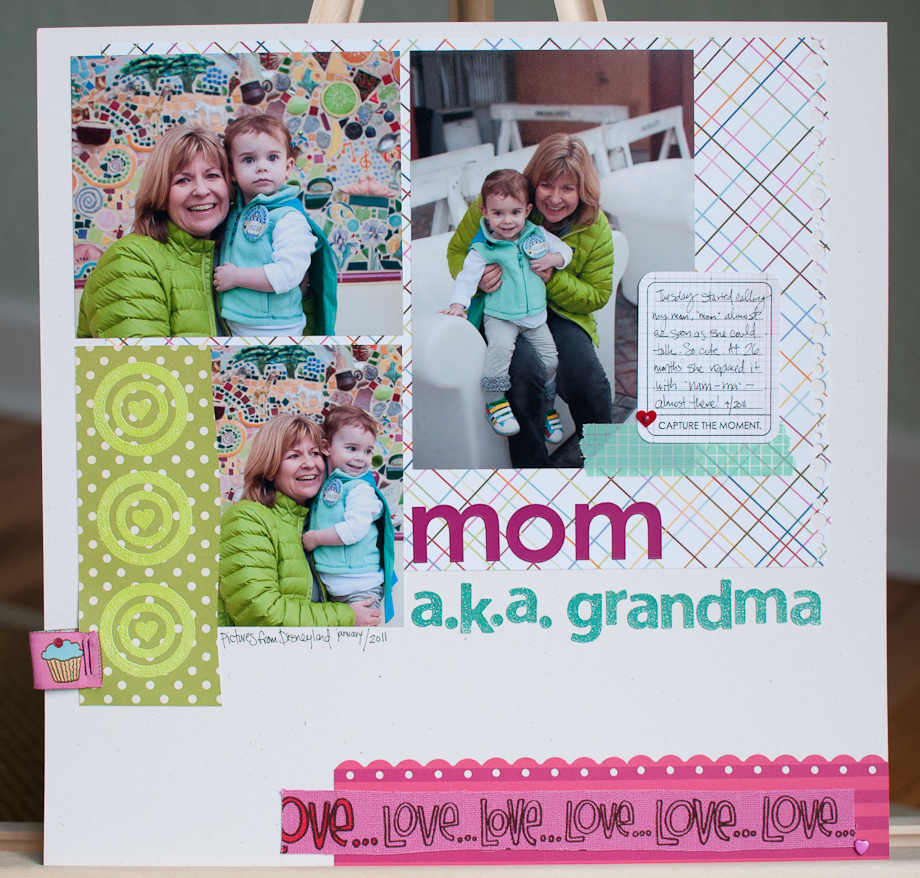 This is one of those "I can't forget this story!" layouts. I paired pictures of my mom and Tuesday at Disneyland with a story about how she called her "Mom" until just recently. I didn't want to forget her sweet sing song "Mom" now that she's taken to calling my mom "nam-ma". I used old Ki Memories and Making Memories paper, embossed some target hearts and finished it off with a perfect little bit of ribbon from The Ribbon Jar. You can see that this layout is the exact same general idea as the first one, I tend to do multi photo layouts in groupings like this. I find it quick and easy.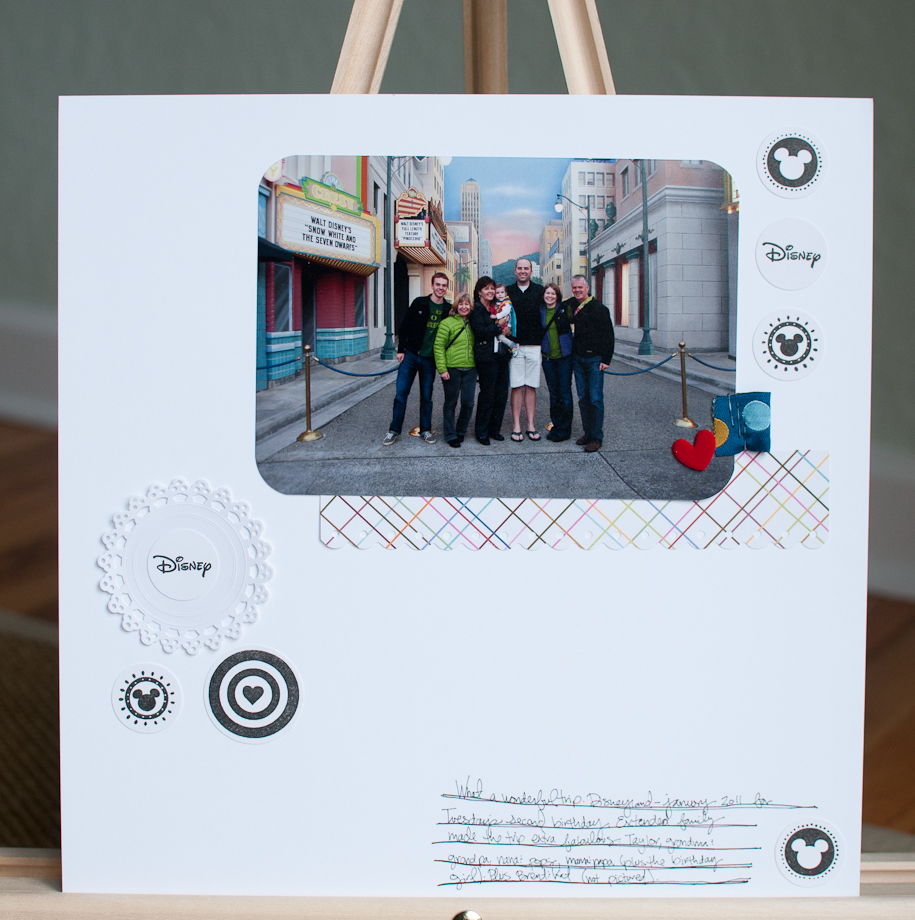 And this is the one that I could use a little help from you friends. I love the white on white and simple nature of this layout, but I don't think I can get by without some kind of title or something. This layouts is about everyone that went to Tuesday's birthday trip to Disneyland, so anything along those lines. I didn't feel like I could call it "Disney" since I have that all over the page already. I'm also stuck on what color/texture/size as to not overwhelm everything else. Ideas, please?