Tuesday is the slowest eater E.V.E.R. We spend hours at this table. So of course I sit her in the spot with the best light and get out my camera to fiddle around with it while she finishes up.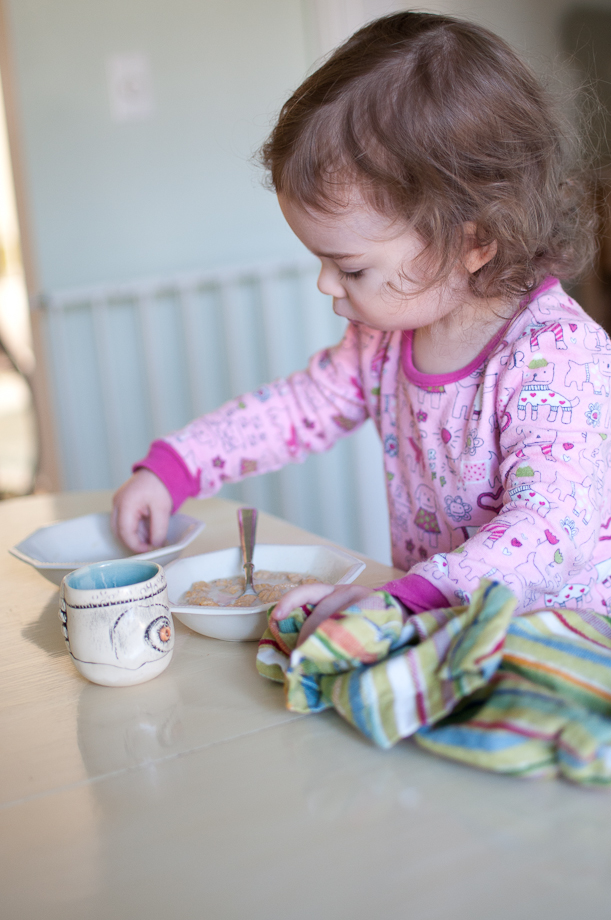 Breakfast = "bbbbbeeee" cereal (signed, she can't say that word yet). bbbbbeeee = cold cereal. Usually we have hot cereal (oatmeal). Plus frozen banana slices and soy milk. I guess she woke up really hot? LOL who knows!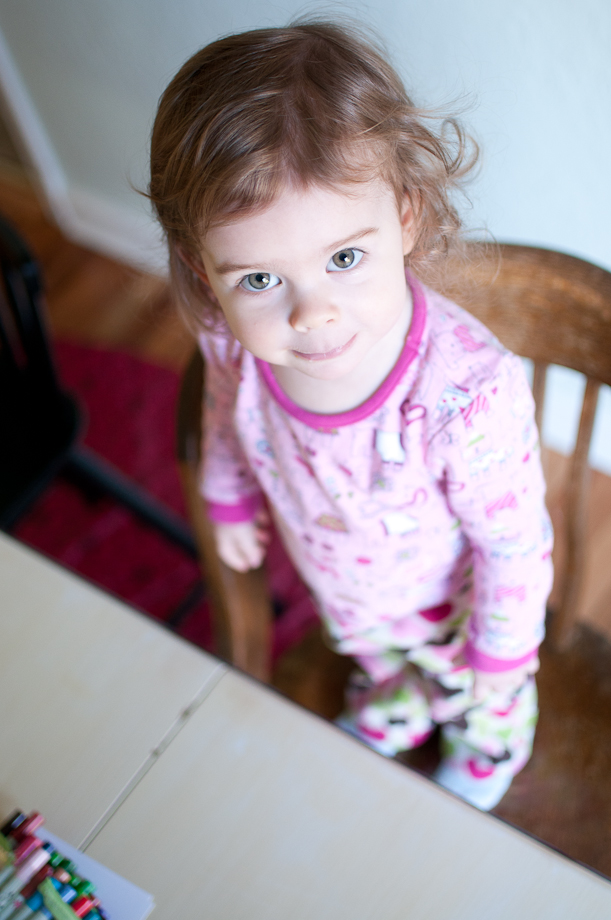 Hmmm Mama, while you look through your camera this seems like a good opportunity for me to climb up here…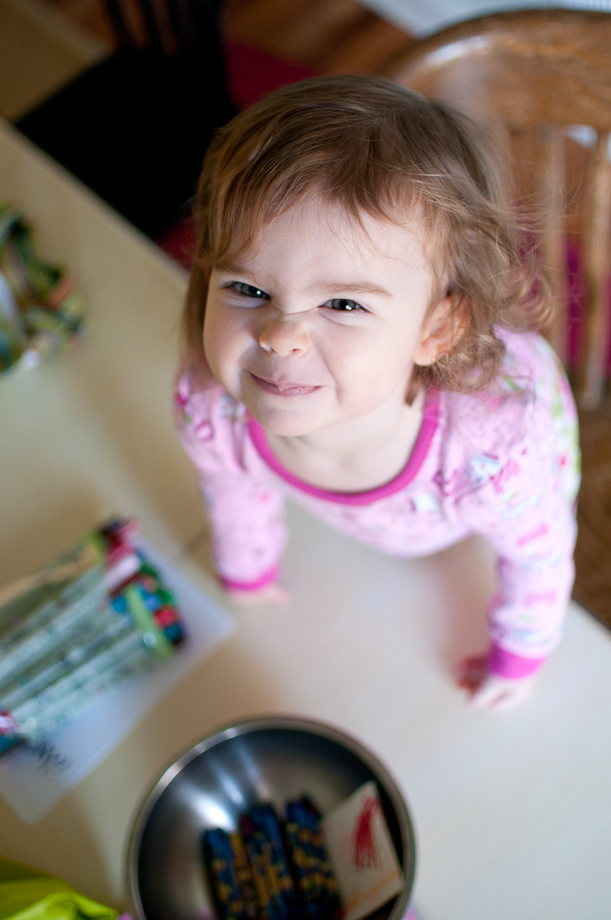 And make silly faces at you!!!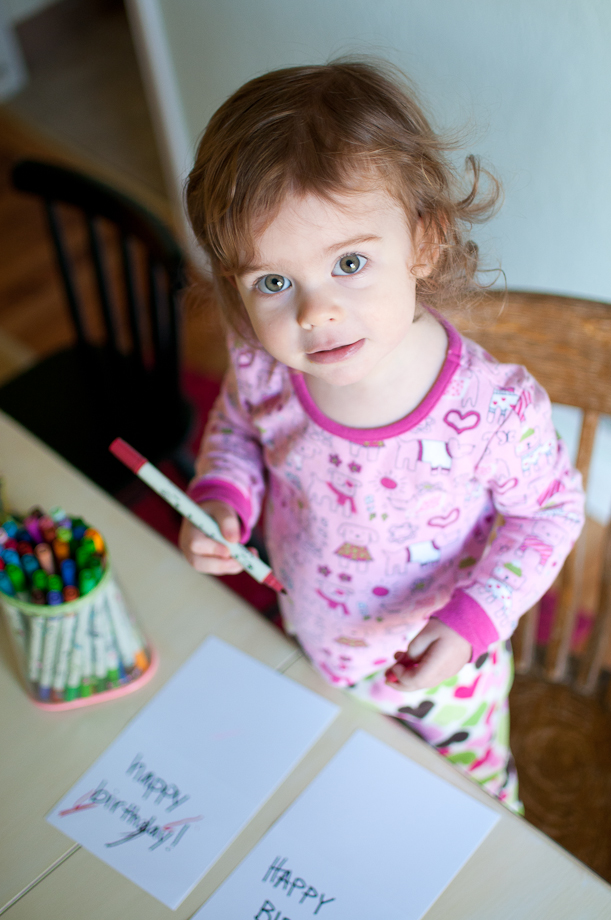 Mama did you leave out these colors because you wanted me to play with them instead of eating?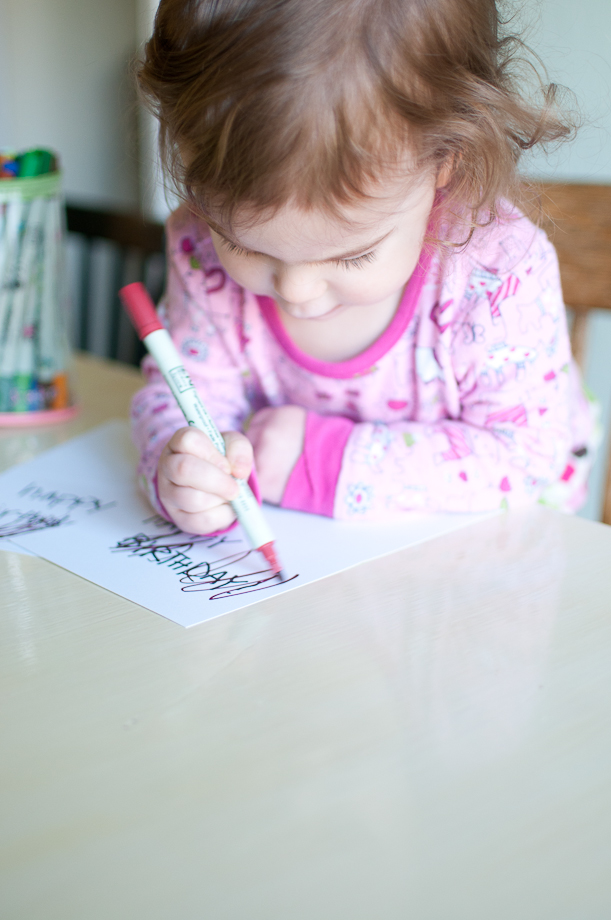 Ok I will! (side note Ceara and Donovan you will get your birthday cards someday!)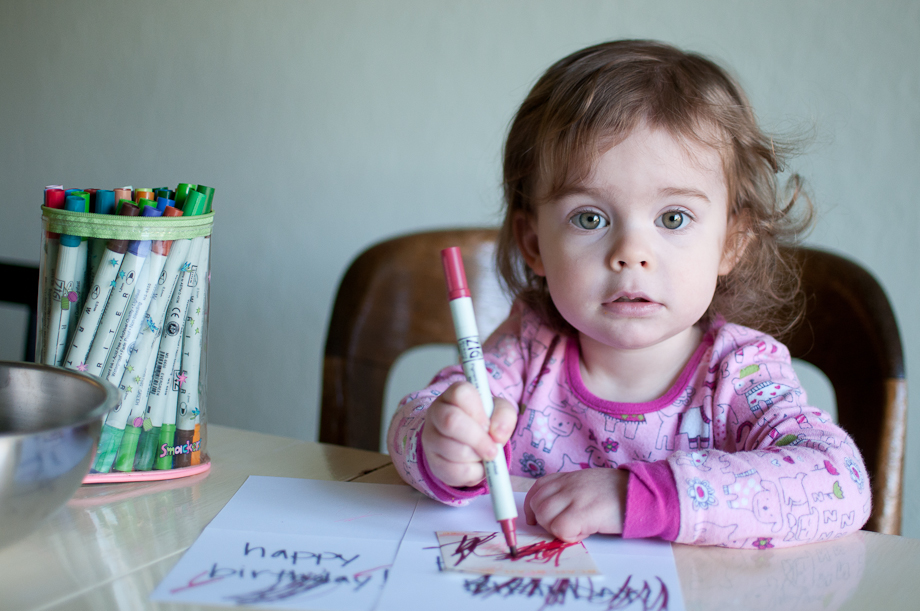 You want me to look at you? Ok fine.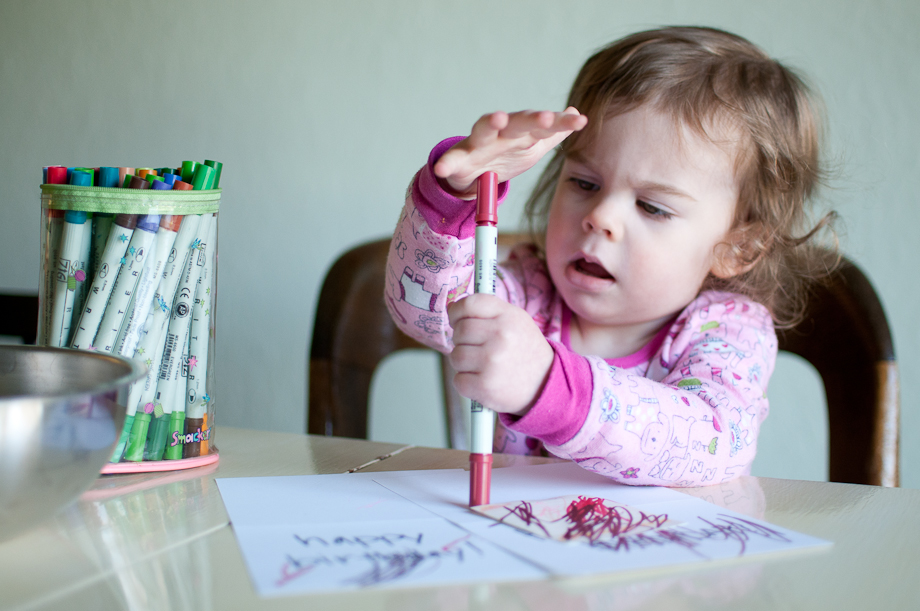 I gotta get this cap back on, let me see, how about this trick?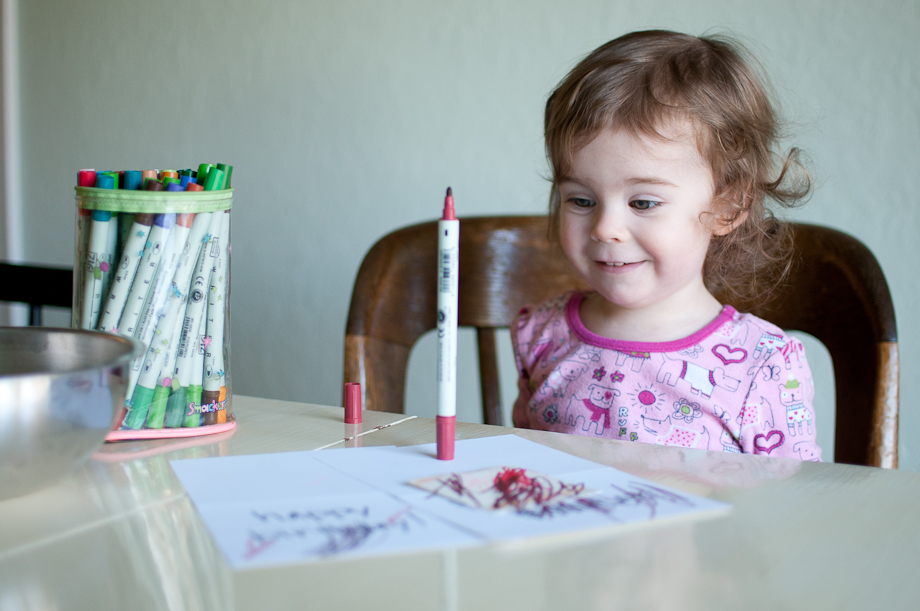 Ohhh no, I figured out something better! Balancing!!!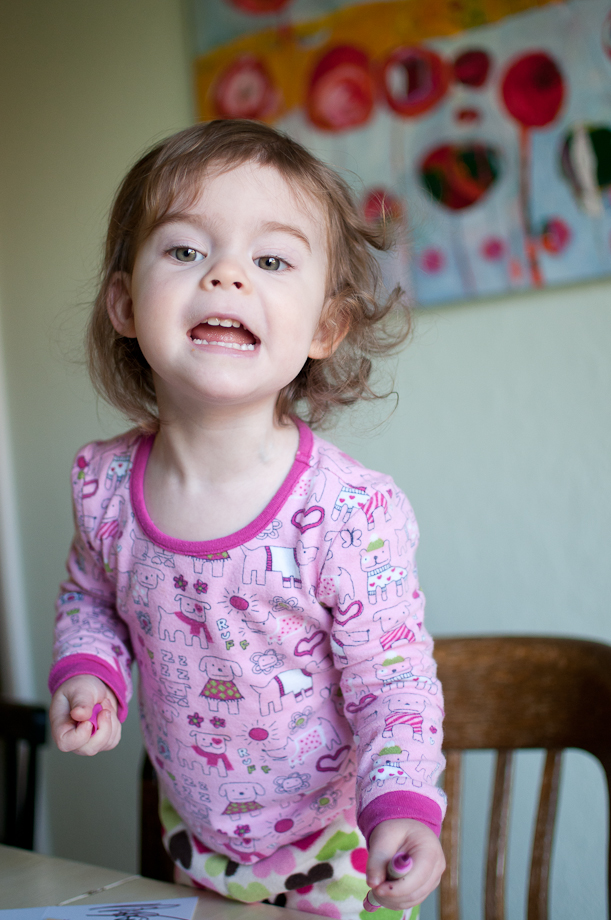 Mama are you paying attention to me?!?!?!