Last week Kristen posted on her blog a necklace that she loved. She was coming down for a ladies fun crafty day so we decided that would be one of the projects. I have not dug into my bead stash in a long, long while. Part of the problem is that my collection is a little dated for my tastes:


I own thousands of tiny beads. Seed beads and a little bigger.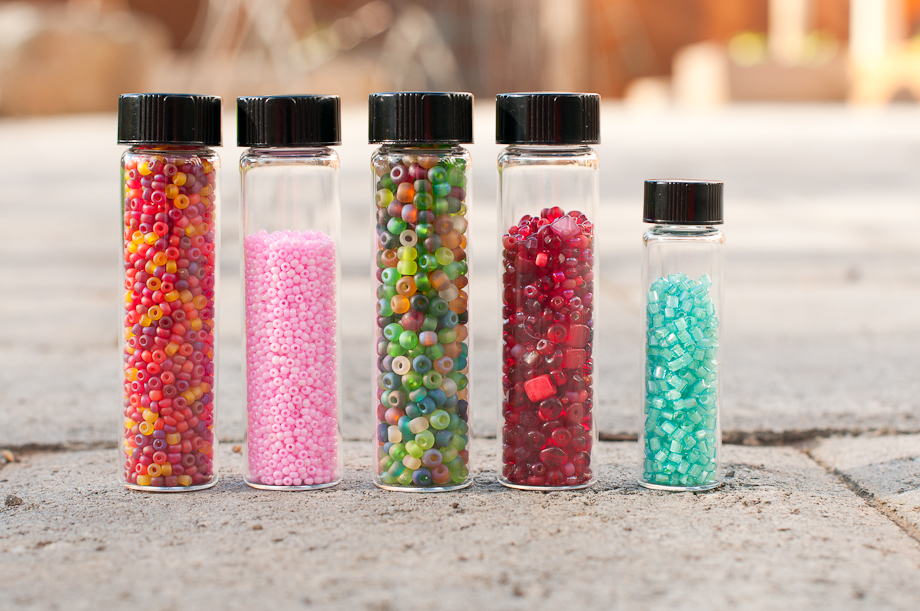 These are so small, it takes a lot to make a big impact. Kristen is more bold and already had some fun big beads, but I needed to enhance my bead stash so we went out to a few shops. Turns out one of our bead stores was closing (that day), one is an "open whenever we want" kind of place, and one was a bit over priced, where we did most of our shopping. So I'm not going to pretend this copy is much cheaper than the original. But I love it.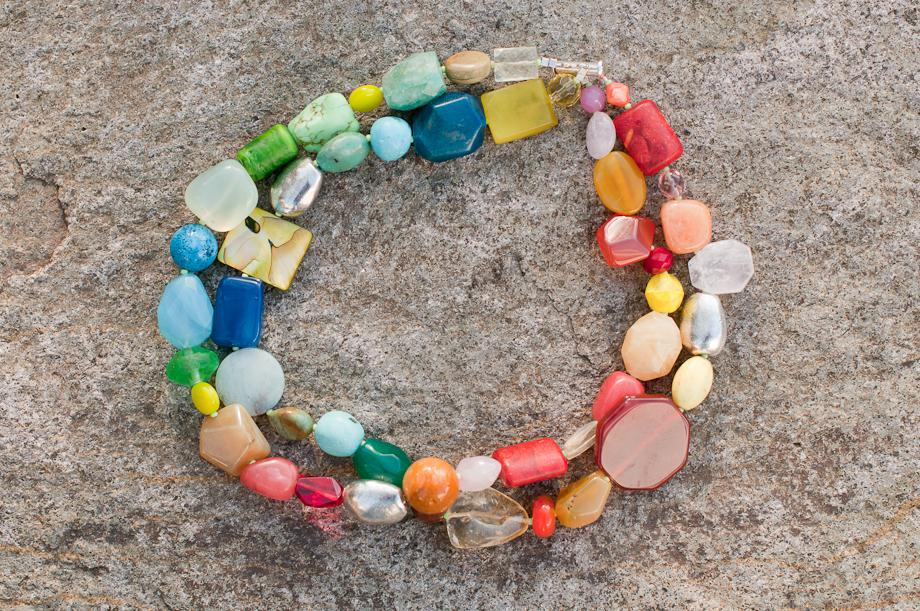 The sliver beads that make the necklace for me are from Michael's.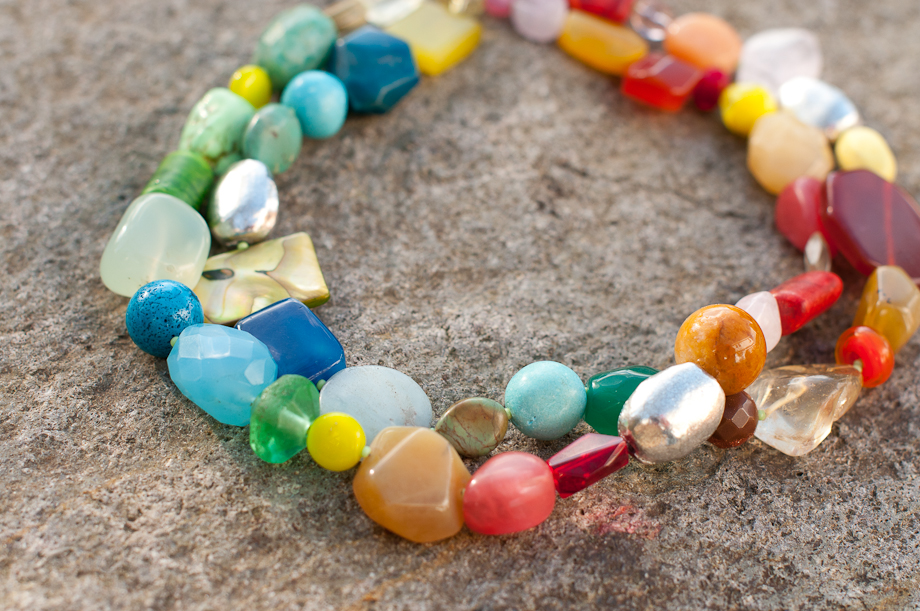 This necklace is a combination of stone, glass, pretend stone and glass, and probably everything in between. Kristen, Sciarrino and I each made one. Watch their blogs because each of ours are a little different, I hope they show theirs off too!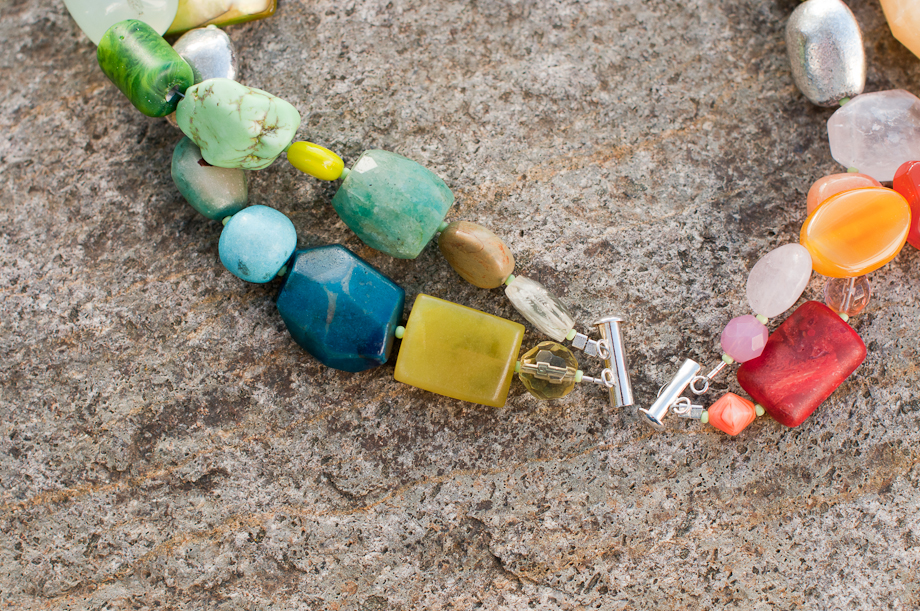 I had never used a double clasp like this before, we were lucky our local bead store had them.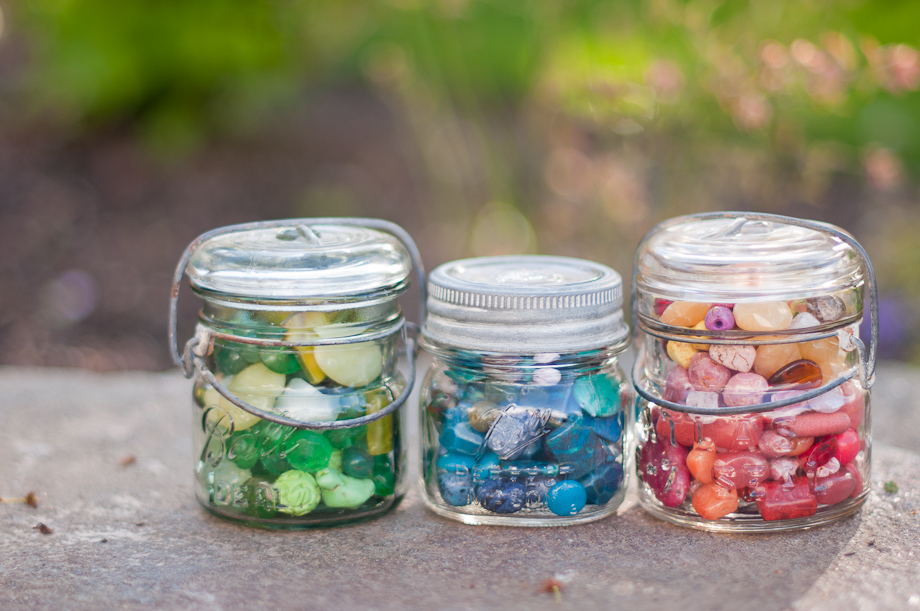 Now I have  a lot more fun big beads to play with in the future (jars are from Ribbon Jar special collections).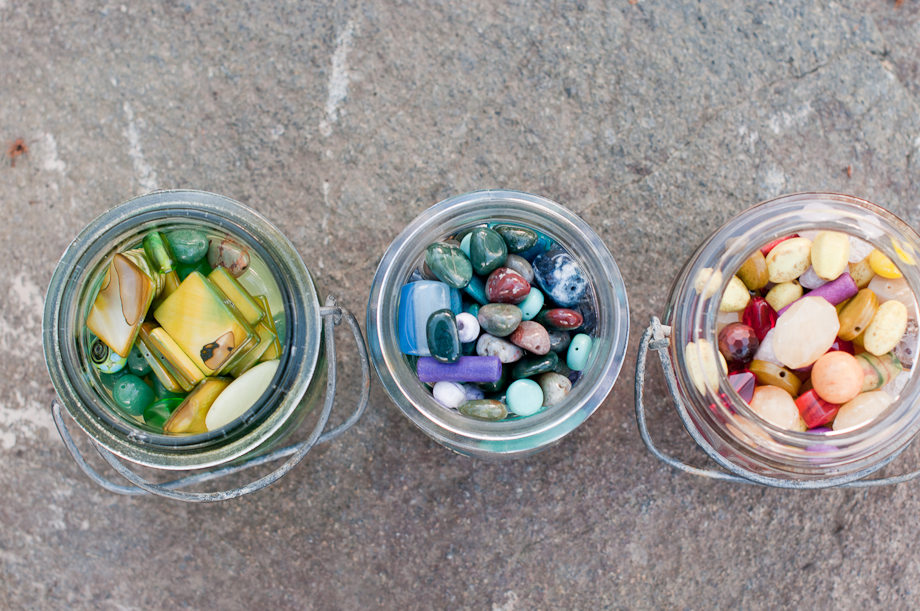 Ten extra credit points if you guessed I couldn't stop at one.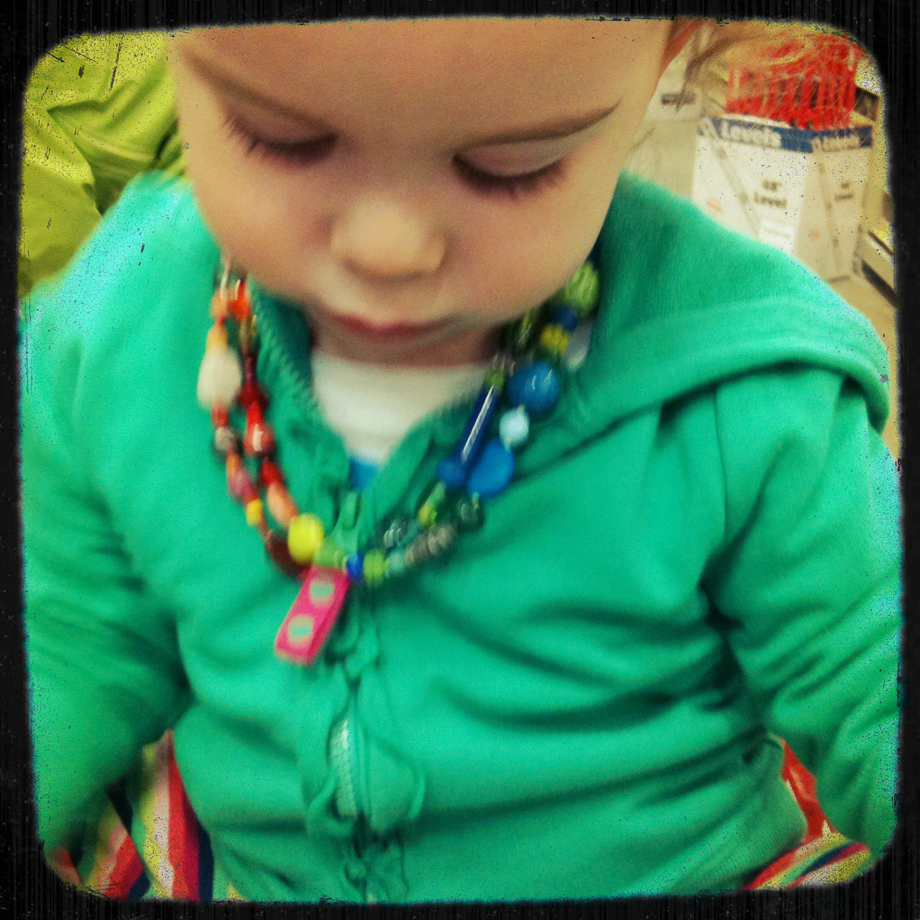 (if you make a necklace for your kid always ask yourself, "can my kid handle this jewelry?" And don't leave them alone with it if they will eat it. Tuesday is a good necklace wearer, I think because of the teething necklace when she was tiny).
And another thing I scored this weekend:


So tiny and cute. I won't even go into describing the hoarder's house I had to traipse through to get these. Tuesday was on my back and as soon as we walked in she said, "mama, DONE!"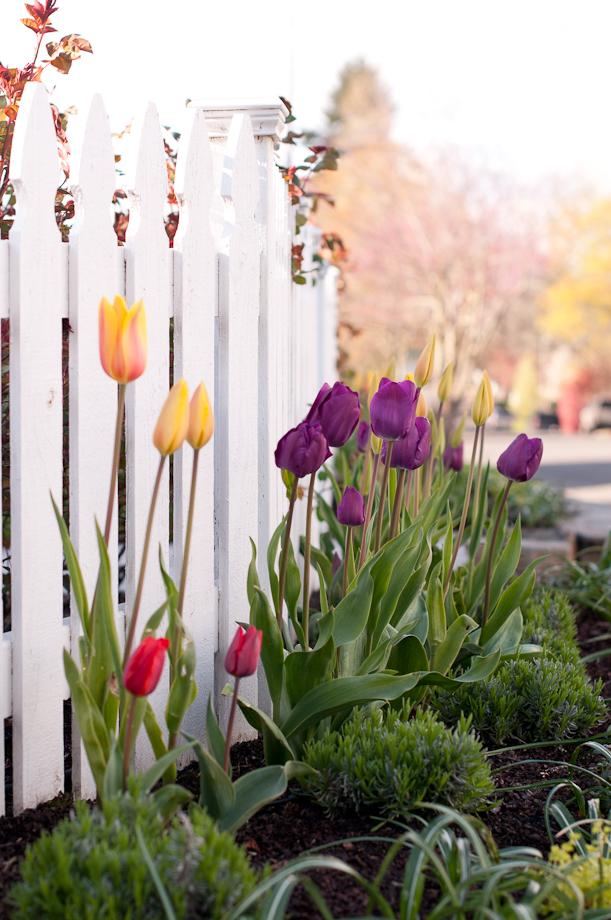 And more tulips continue to pop open. Supposedly we are supposed to get sun the next few days. I'll believe it when I see it. We've only had three days hit 60 so far this year. Brr.