For a season that used to be my least favorite, I'm really coming to love spring. I love that all our summer things start up in the spring. Maybe I never realized this before because I was always hibernating my spring away (read—crafting). With Tuesday we like to get out and about. Imagine my joy when I realized this last Saturday was the first Farmer's Market of the season! Tuesday squealed with glee when we pulled up to the parking lot.
"mama doggie? doggie!!!"
"eat, mama, eat? papa eat?"
And lots of signing of flowers. She totally remembered it I was impressed. Of course it started raining as soon as we got there, as this weekends guaranteed sun turned into ominous grey skies and on again off again showers (as always). That didn't stop us from enjoying the few booths that were hardy enough to come out for the first market day (probably half or less of the usual bunch).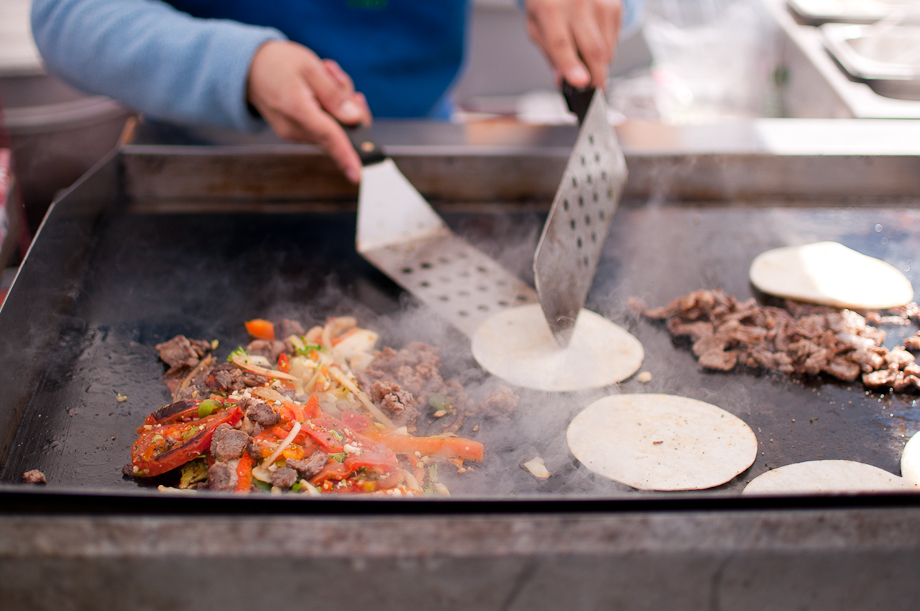 Canby burritos (I think that's what they are called) are the best! So many yummy veggies, even broccoli, in their burritos.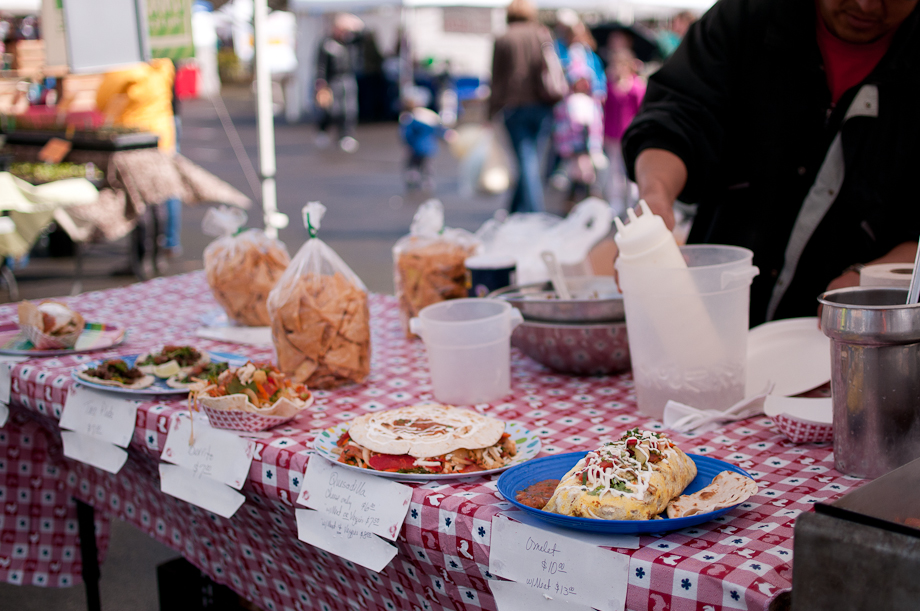 It had been so long since a market day I had a hard time deciding between the grilled cheese sandwich place, chinese food, dessert for lunch, or Peruvian food, but settled on this. Tuesday had no problem deciding on lunch: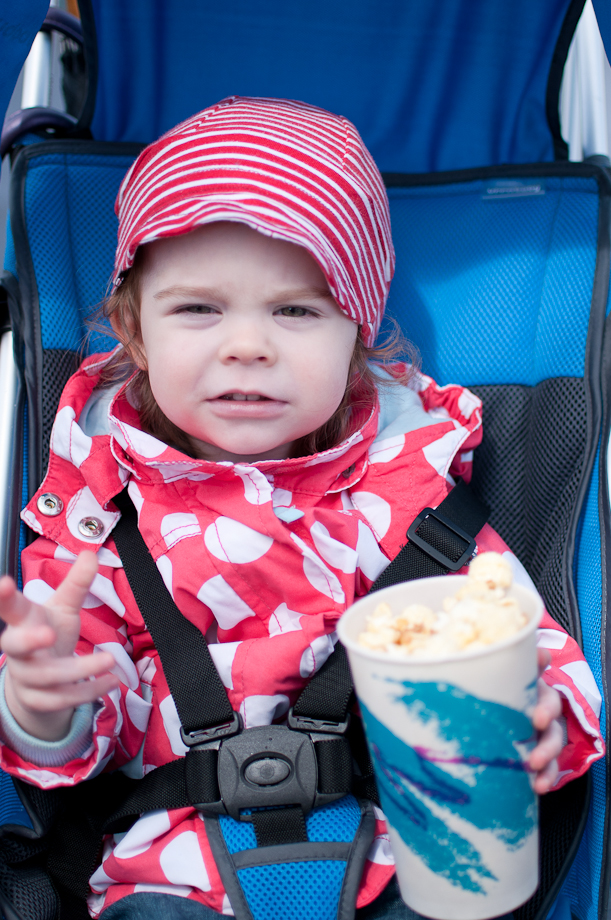 "Pop!" Kettle corn. Hey a one dollar lunch, she's a cheap date!
We stopped by our CSA's booth and picked out some pea starts.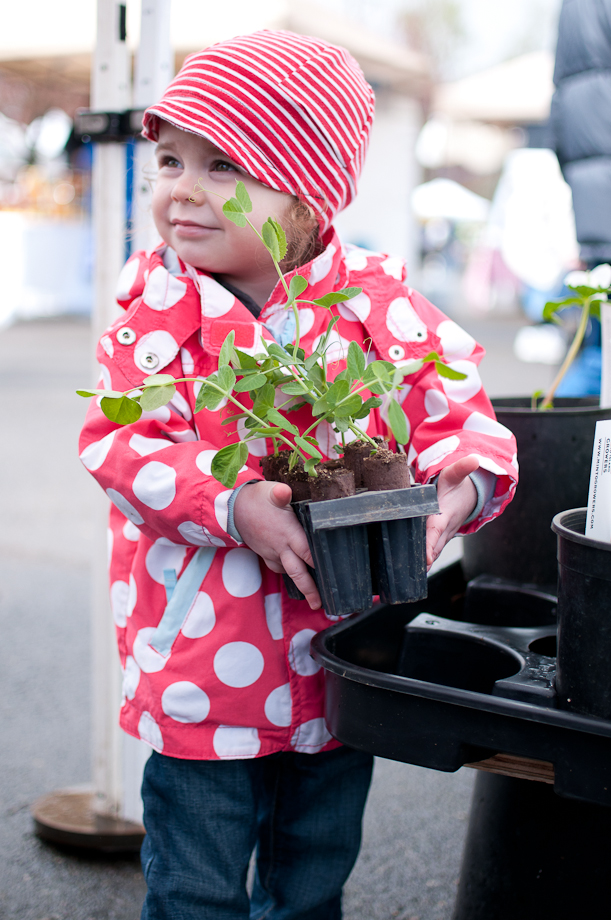 For three dollars I love that I don't have to plant the seeds, these are good to go. I got two each of three varieties. Do I remember what those are? No, but I'm sure they'll be yummy!
After the market it was totally nap time but I had read about Chick Day at a local feed store so we decided to go see the itty bitty fuzzy wuzzy things.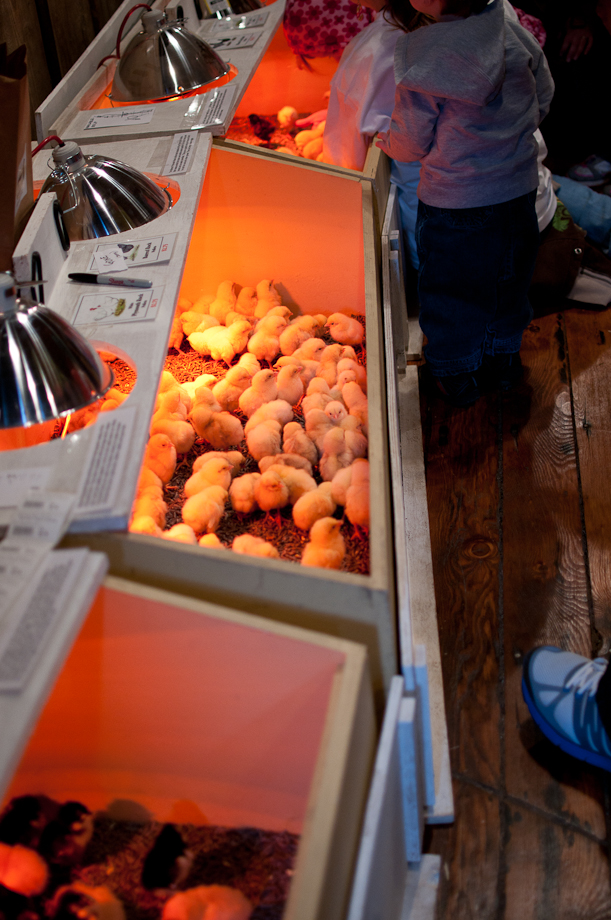 And the rest of the photos will be in black and white because those lights were funky.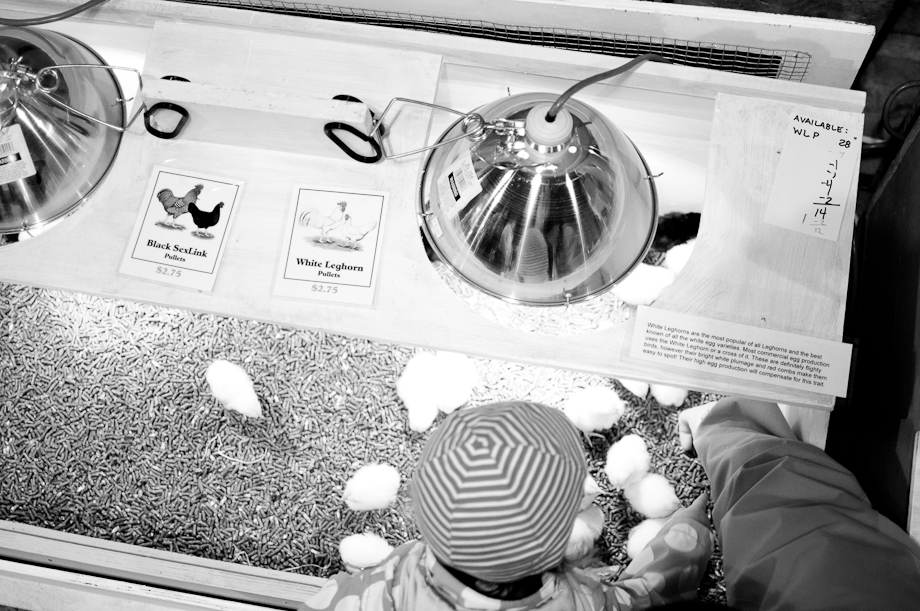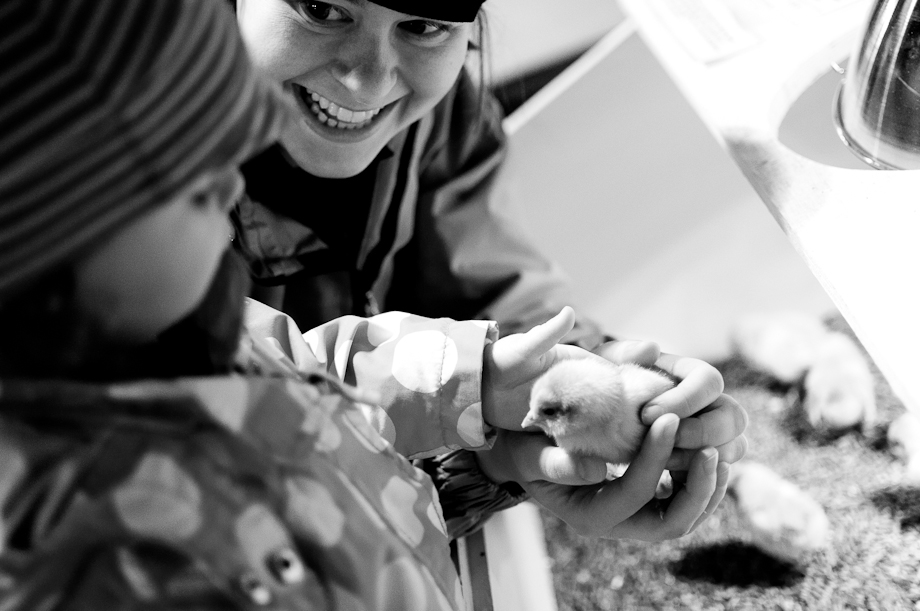 I might have been more excited than Tuesday. Our city council finally passed a law so that we can keep chickens in the city (three max). Bj is super excited about getting them, but I think this is going to be a planning year. I want to know what we are getting into a little more so that we have a nice (raccoon proof) coop, a run and everything ready to go. I'm hoping that building up to getting the chickens will help Tuesday better understand the process and get excited about them.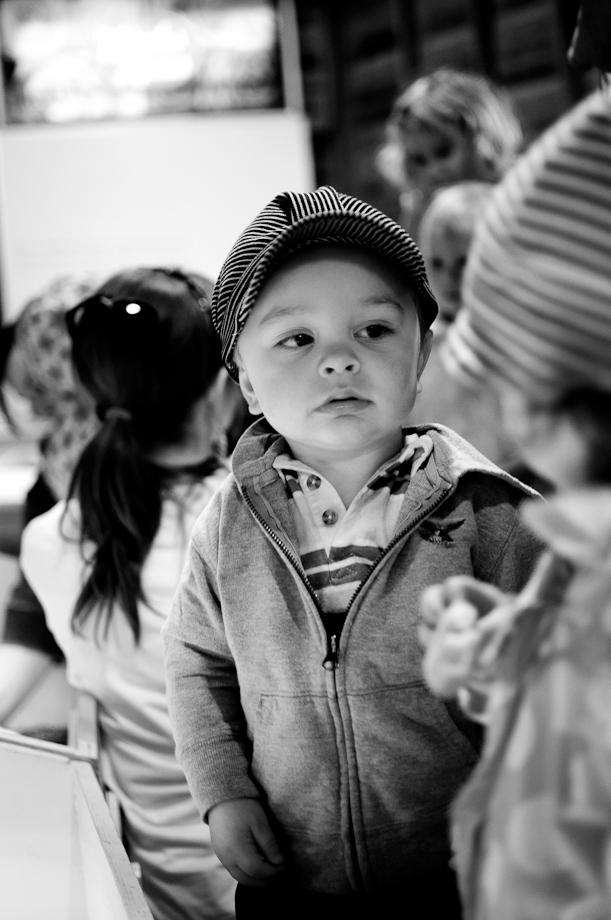 And just had to post this because it's always the look Lachlan (her buddy born two days before her) gives Tuesday. Caption anyone?