This weekend there was an estate sale in my neighborhood. I love estate sales but haven't been actively seeking them out and I stumbled upon this one as it was closing up Saturday. I know I've said this before but estate sales are such an interesting look into a person's life. I'm sure it's not the whole story as the most important things usually get taken by family and friends, but interesting non the less. The home I went into on Saturday was one of those stuck in a time warp kind. I would guess last major decorating was done in the 50s or 60s. And this guy (?) loved music. He had a basement full of thousands of records. THOUSANDS. I'm sure by the time I got there most of the valuable ones had been picked over. I grabbed a few kid music 45s for fun (the covers are so awesome!). When I went home I started thinking about if I wanted to try and head over in the morning when it was half price. As I left on Saturday the man running the sale made a point of telling me records were going to be $5 all you could carry from the basement. So I got Tuesday up in the morning and suited up my shopping cart and basket. I bundled her up and put her on my back and walked to the sale.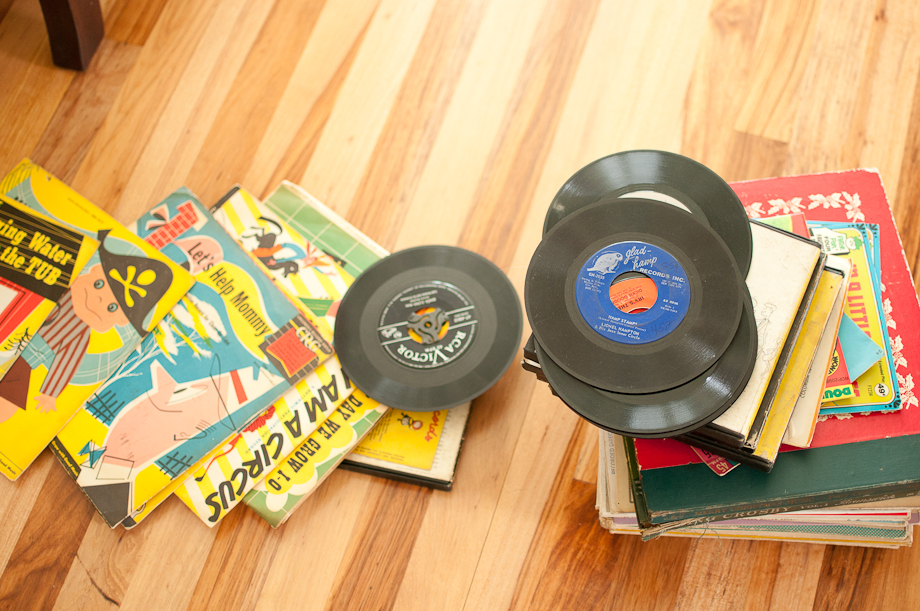 I wasn't the first one there, a small line had already formed. I didn't worry though I only wanted a box of 45s I had spotted the day before full of kids stuff. Well by the time Tuesday and I got down there some had done the pile up, "these are all mine" move. Bummer, but I decided to pick out some fun random stuff anyway.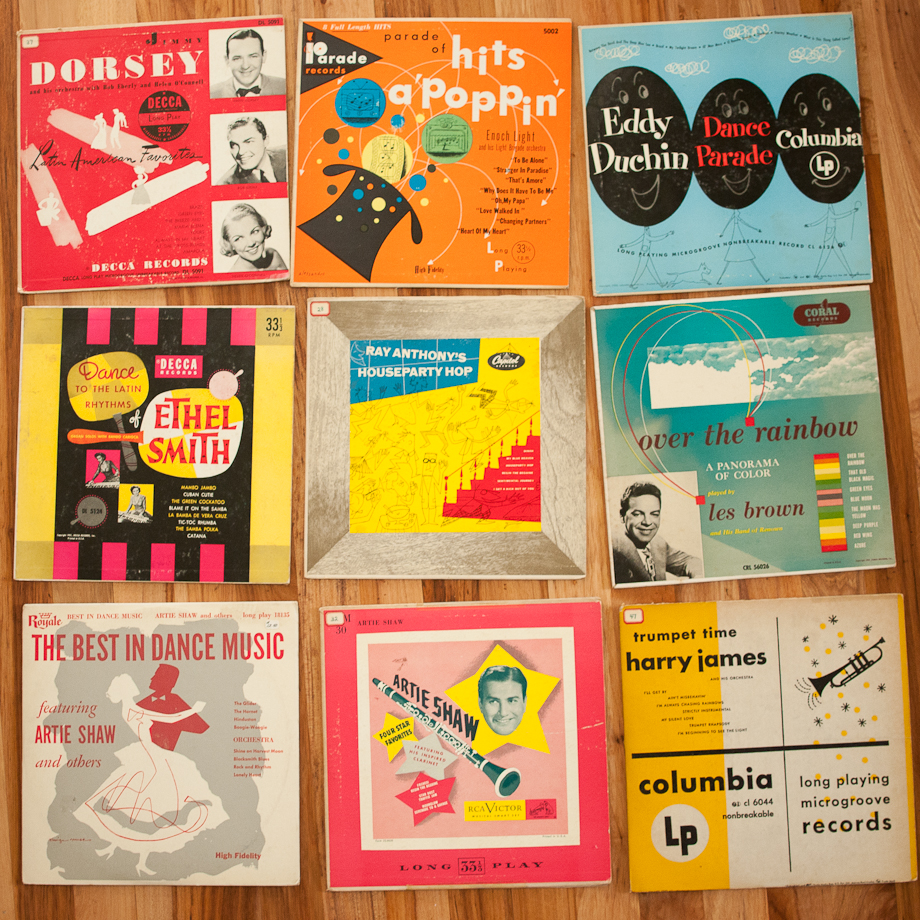 A man (collector?) heard me talking away to Tuesday about having a dance party and this and that and asked me what I was looking for. I said I really didn't know but any kid stuff would be great. He came back down and handed me a stack he had paid for my new collection! I must have said thank you a million times, it was just so sweet.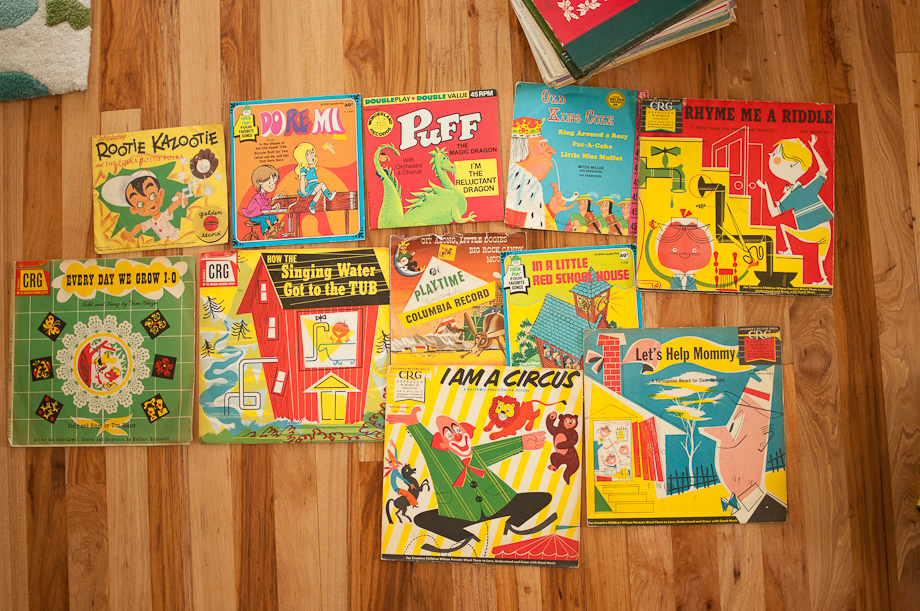 Don't those look great? Of course I have no record player, but I think I'm going to get one of those Fisher Price ones that plays 33 1/2s and 45s. Do you remember them (here is a page where they are all described)? I could get a regular sized record player, but I'm thinking a more durable toy variety might be better for now (the plan is for this to be her Christmas present).  I did get an armful of regular sized records for my mom's house. She told me Tuesday was rocking out to a Cindi Lauper record, how cute is that? Because their record player is under the TV she has labeled records as 'TEEE BEEEE"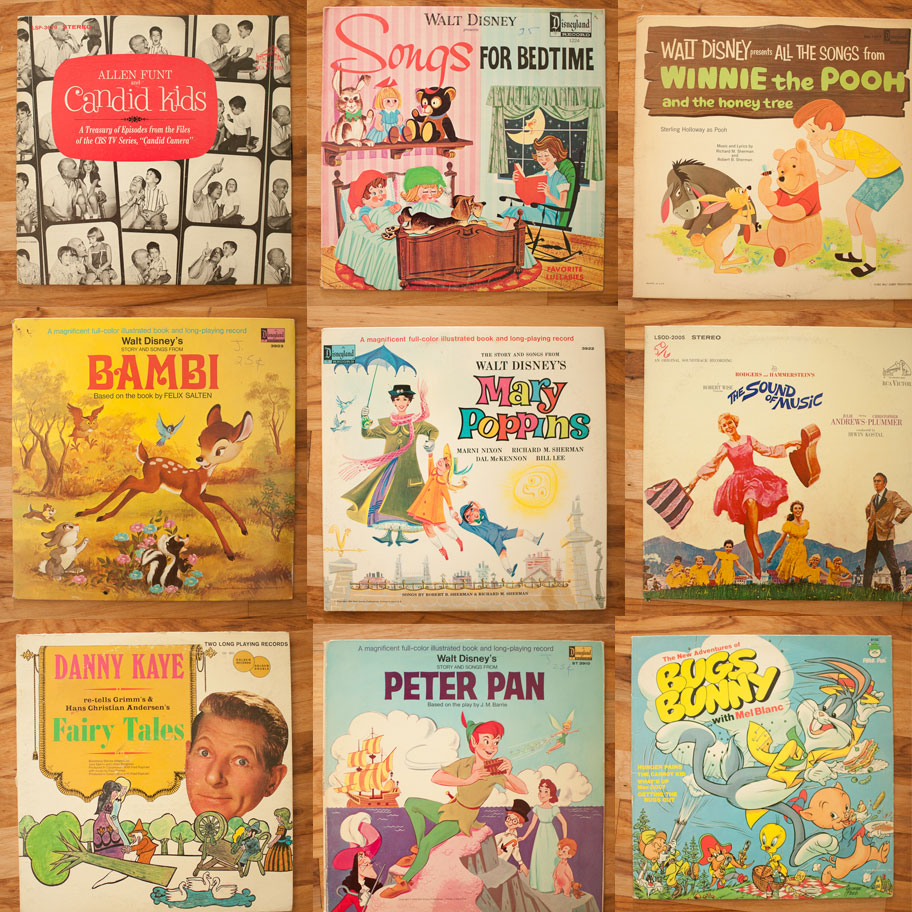 Not sure how into the vinyl we'll get but I did love this present from Amanda to her son a few years ago.