I am loving beading right now! I found an old book of mine that I remember drooling over as a kid and am using that to learn some new tricks. It's crazy to me that I can have a book 20 years old and still use it to learn things, I really don't feel old enough for that to be happening. I'm sure people feel like that their whole lives, but re-reading this book just brought back so many memories and suddenly 20 years seems so quick. So one of the things I decided to try my hand at is making beaded stitch markers for knitting.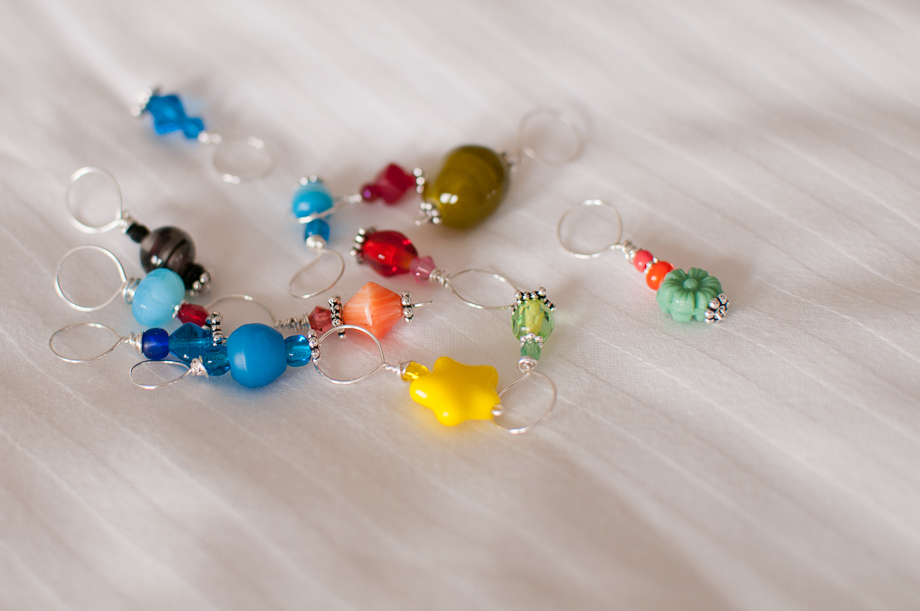 This is my first batch. I sent them home with Carmen, since she's addicted to knitting now. I happened to have this sterling sliver wire from a bead and gem show I went to years ago in my stash. I just made a little loop on the bottom so the beads wouldn't fall off, strung the beads (with a special little silver one first) then looped the wire around a pen and twisted. I cut the left over wire and tucked it so it wouldn't snag the knitting. SO EASY. I should have done these years ago, as I've bought some spendy ones myself at wool festivals.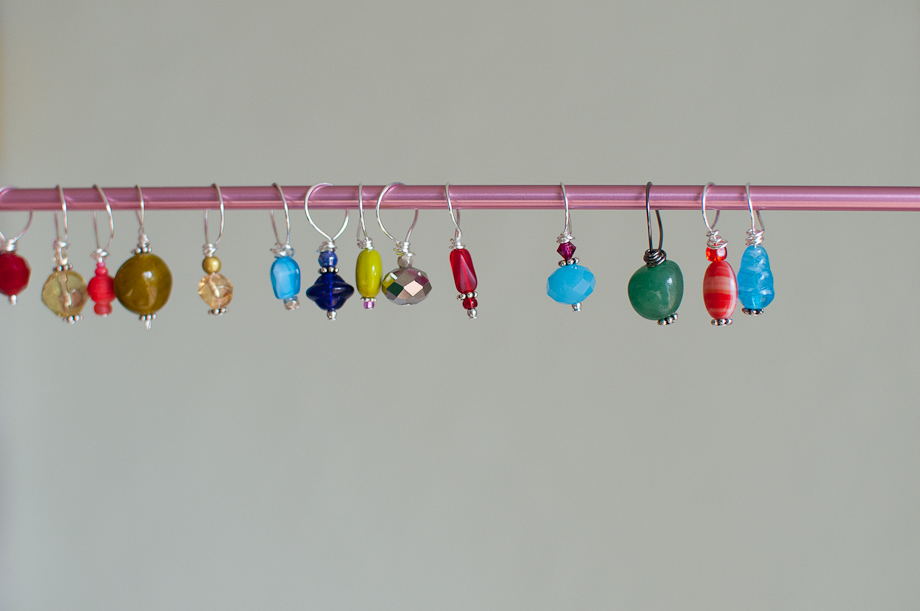 Of course, as with everything, I had to go all in on this project. Kristen pointed me to Belladonna Beads (in Portland) after our just sort of sucessful bead shopping here in town. I went nuts! Turns out pure silver wire is expensive (lucky you Carmen!), and the coated copper much less. Also they make special tools for beading. I knew that, but now I have some and they are so much nicer than my Master Mechanic tools. They stay open until you squeeze them which is so helpful.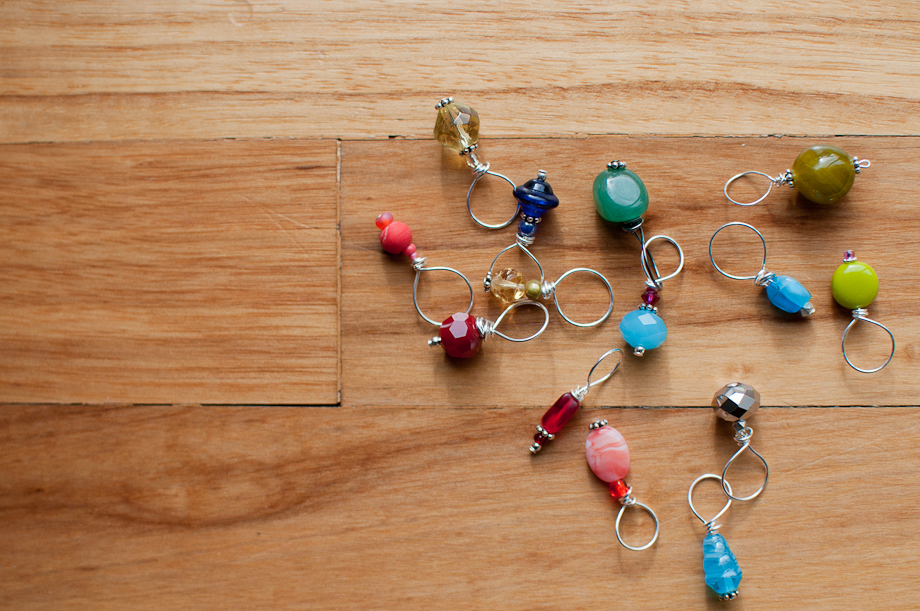 Also the pin things that have a nice end on them already so the beads don't fall off = genius!
So to my knitting readers out there, would you like a set of ten markers? You can tell me what colors you like, and size (I can make bigger or smaller loops for the needles). I'm happy to ship them anywhere. Leave me a comment today and I'll choose someone Friday!
*Comments are closed, Kelsey  was the winner!