So on national scrapbook day I didn't actually scrapbook. I've got a pretty serious tea party coming up and am currently consumed with making Tuesday the cutest dress up skirt ever, so fun. I do have a scrapbook related thing to share. I finally set about to organize my mists.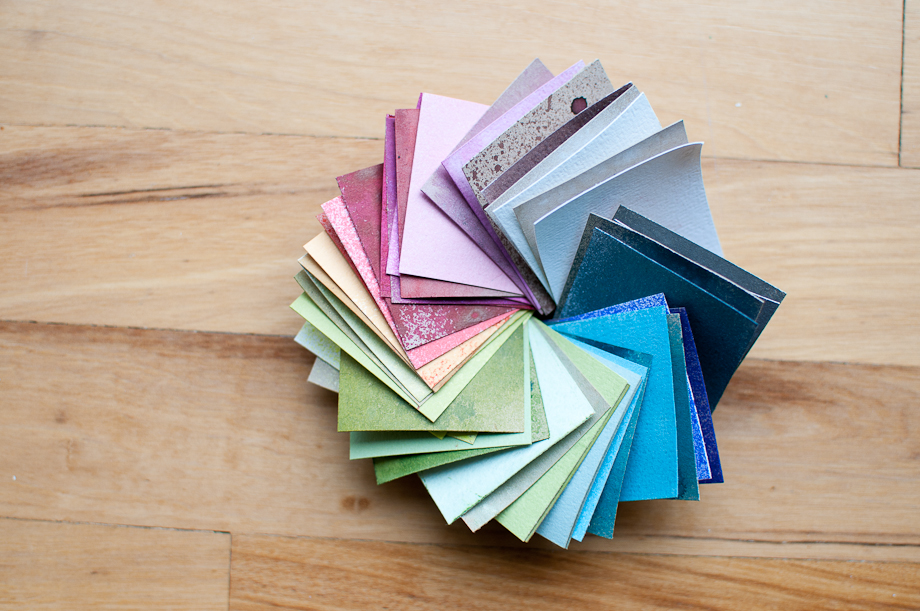 I actually did this a few weeks ago, in anticipation of buying a few more at a sale, so I had to put them on a bigger jump ring. It's hanging on my board in my studio and making me very happy. Some of these are Glimmer Mists so they catch the light and sparkle.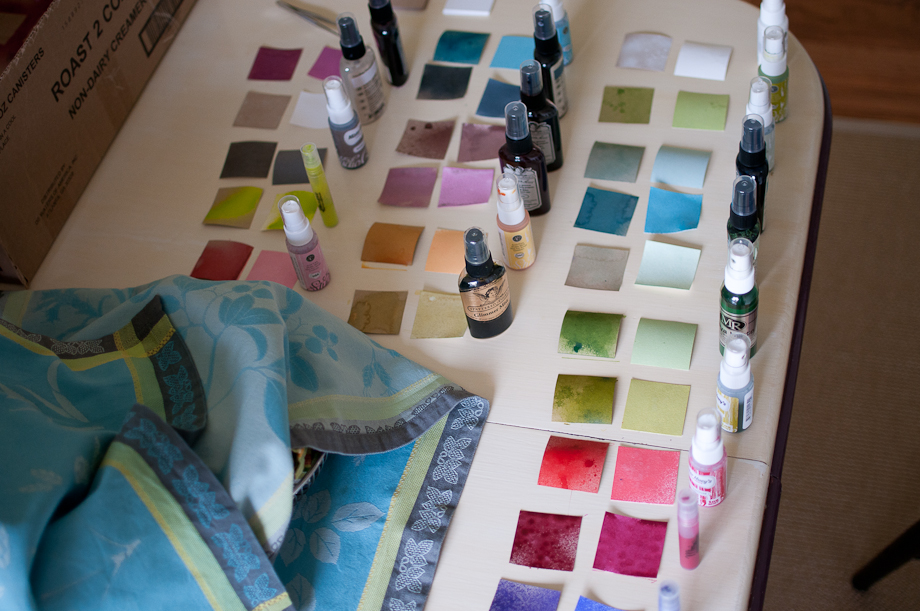 This was really easy to do. I simply cut 2 inch squares out of my favorite cardstock: white orange peel texture Bazzill and kraft cardstock. I figured they were the ones I used the most and the mist would show up so different on each that I should have samples of both. I was random with the amount I sprayed on the paper, but I went to a local scrapbook store that had one spray on one side and three on the other, a really good idea. After they dried overnight I wrote the name of the mist on the back and punched a hole for stringing onto a large binder ring.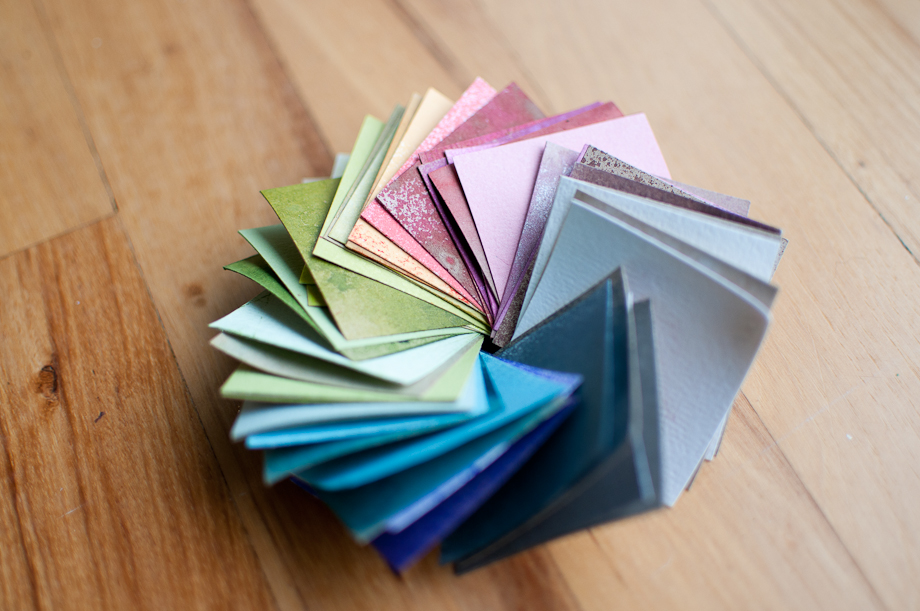 Now that I have this done I am using my mists more than ever. I just sprayed a bunch of white paper flowers and am going to try to work them into cute hair clips for tutu. Now I just have to work on getting some kind of system down for my stamping ink.
How about you, did you do anything for national scrapbook day?