Oh the sun is starting to make regular appearances around here and it is so lovely. The rain has made everything very green (even if the gloom has also made it very late to leaf and flower).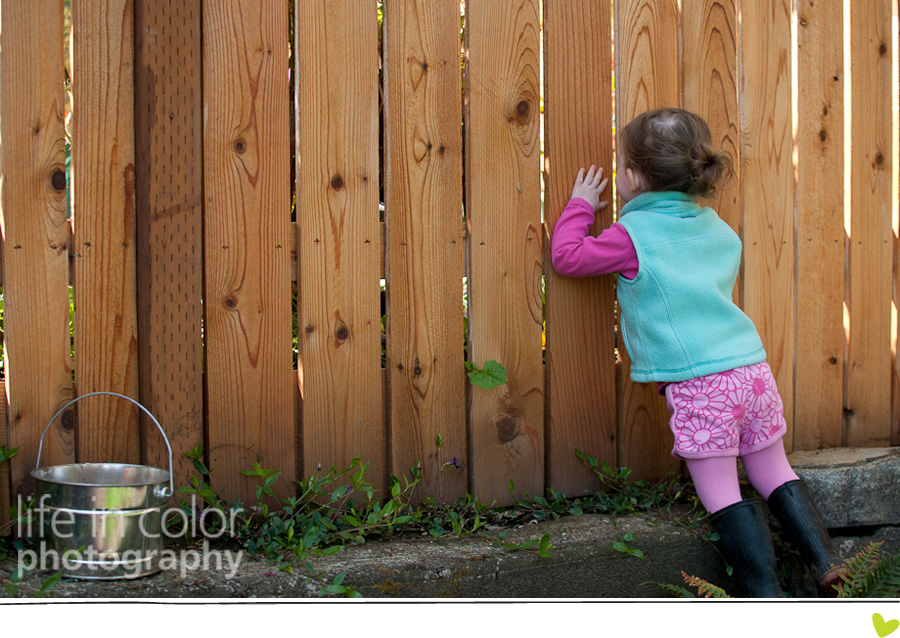 I'm so glad we did this nice neighbor fence on this side. Tuesday loves to chat with Tracy and spy on her garden, I don't think Tracy minds too much. I set about picking every weed in the yard this weekend; call me crazy but I love it! It is the most satisfying thing to me. Tuesday loves it too, the only downside is if we walk to the car and she sees a weed in those ten steps she screams, "WEED" and has to pick it right then. I hope I'm not setting her up for gardening OCD in the future.
My dad brought his dog, Buddy, over for a walk. Tuesday happiness = through the roof. When my dad calls she always asks to speak to buddy. hahaha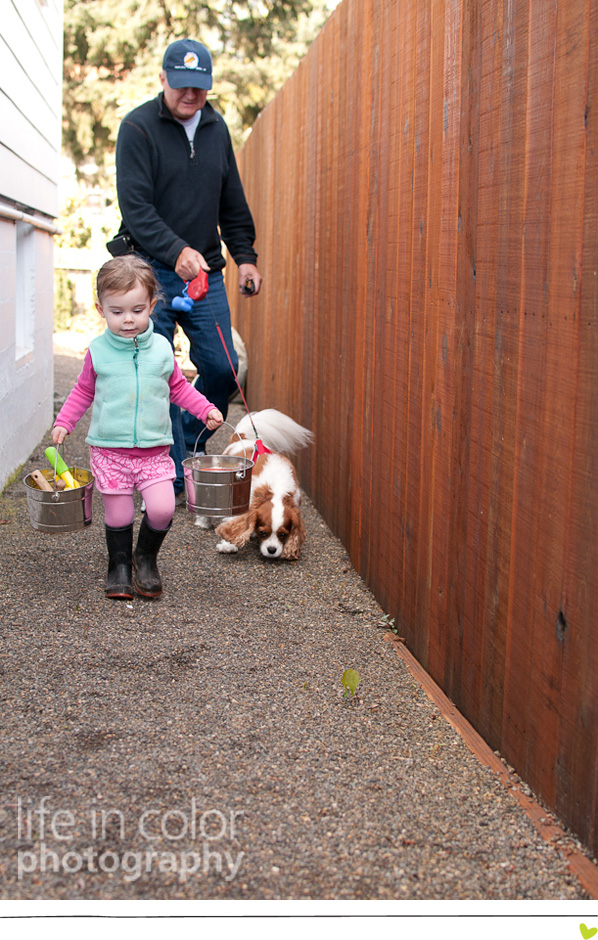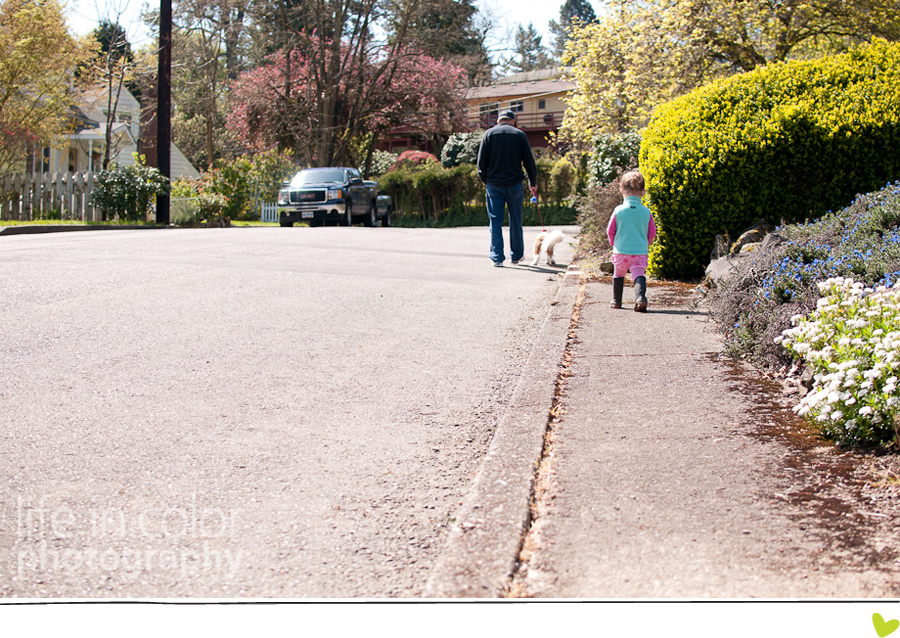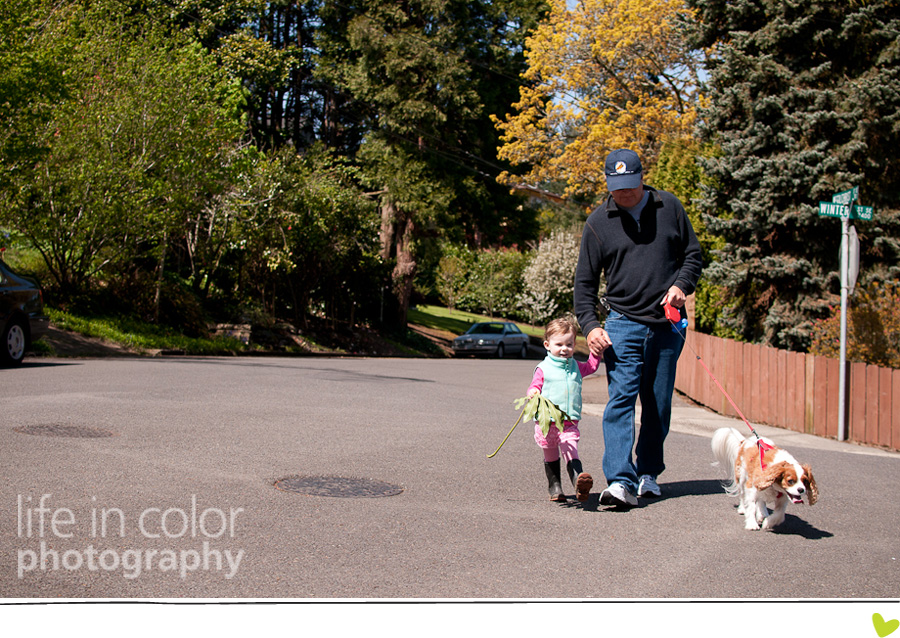 Taking a break to stuff treasures into her pockets.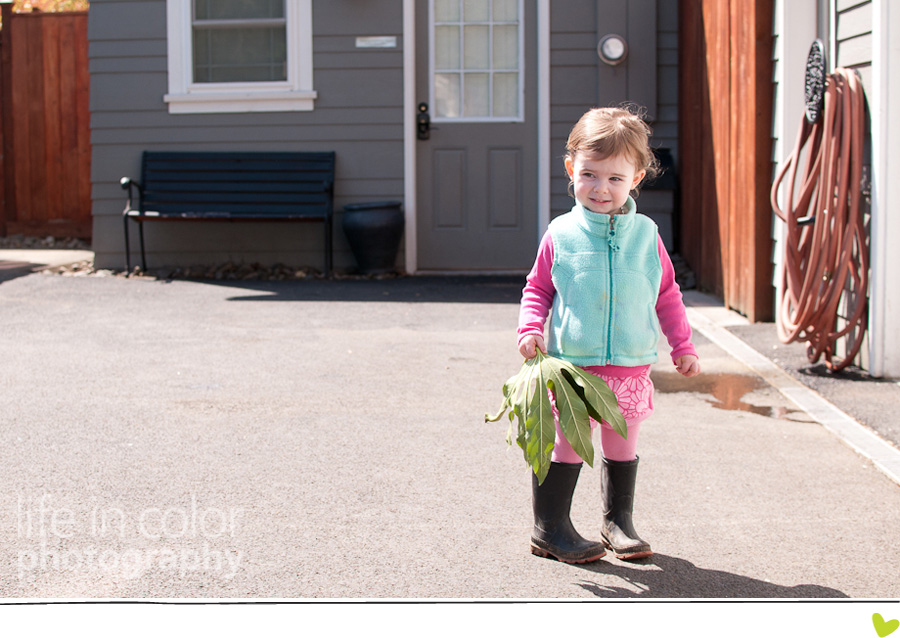 Oh no! Brent and Kat aren't home? (my brother lives a few blocks from me). Well, carry on…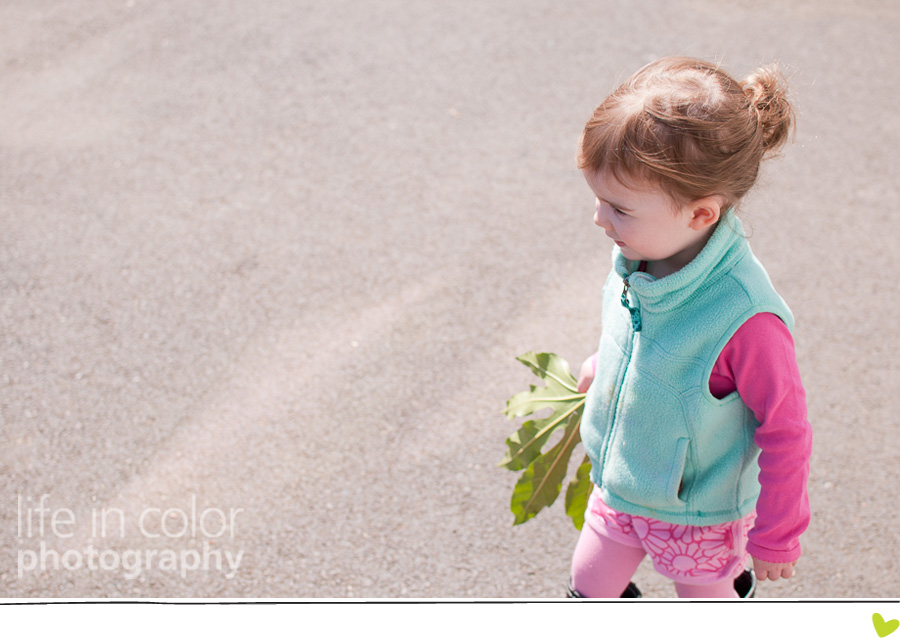 I really could get used to this weather.