Our favorite twins turned two this week and we celebrated in style. I wanted to do something fun for their presents and decided to go with matching (well coordinating) tee shirts. Carmen's husband came up with the idea to flip flop the colors for each twin and they came out great.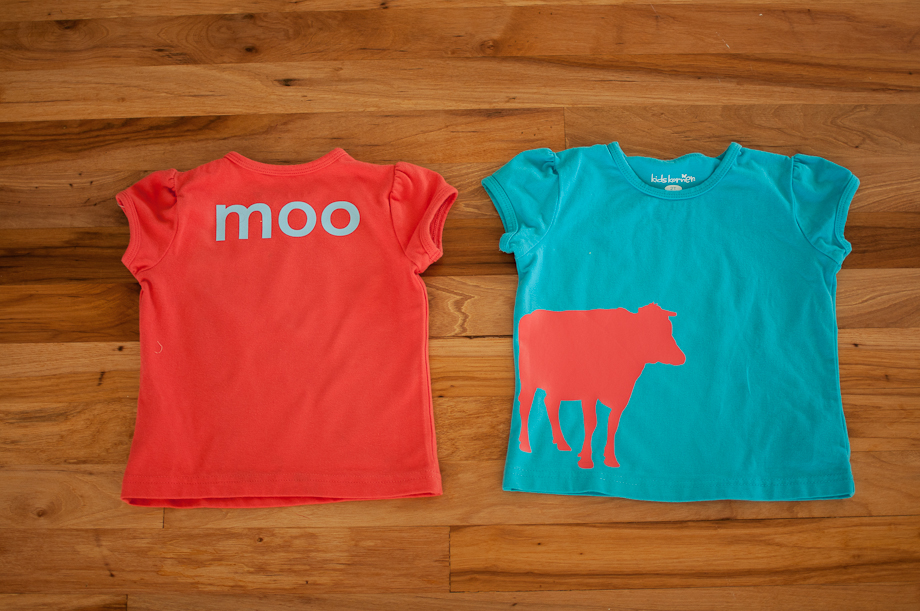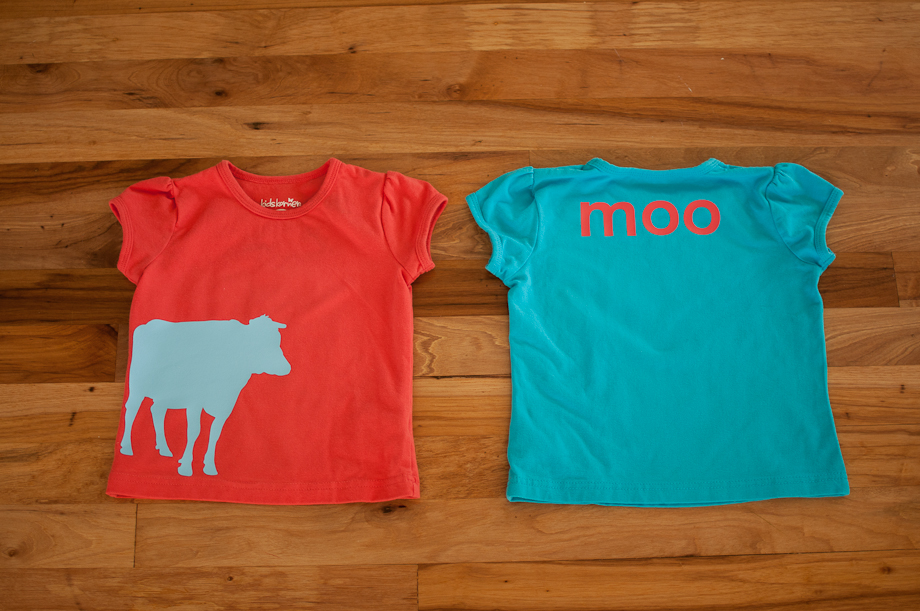 The cow thing isn't just totally random and out of the blue; my friend Karen (their mom) comes for a line of dairy farmers and works in the industry. I never showed the creations Carmen and I made when she was visiting, but I am loving heat transfer in the Silhouette. Even though my blade is nearly dead (I've never changed it—holding out for a sale!) it still cuts this stuff like butter. I got my material from Specialty Graphics vs. the Silhouette branded stuff. You can buy by the foot (really a 14×14 inch piece) and they have a lot more variety. This is the EasyWeed and I have a batch (um a pretty large batch) of HotMark coming (so if you have more tee shirt ideas let me know!). It is still a bit expensive so I always fill up all the space when I go to cut with other random shapes I think I might use. I put a bird in the margin and used it to spruce up a many times re-used gift bag: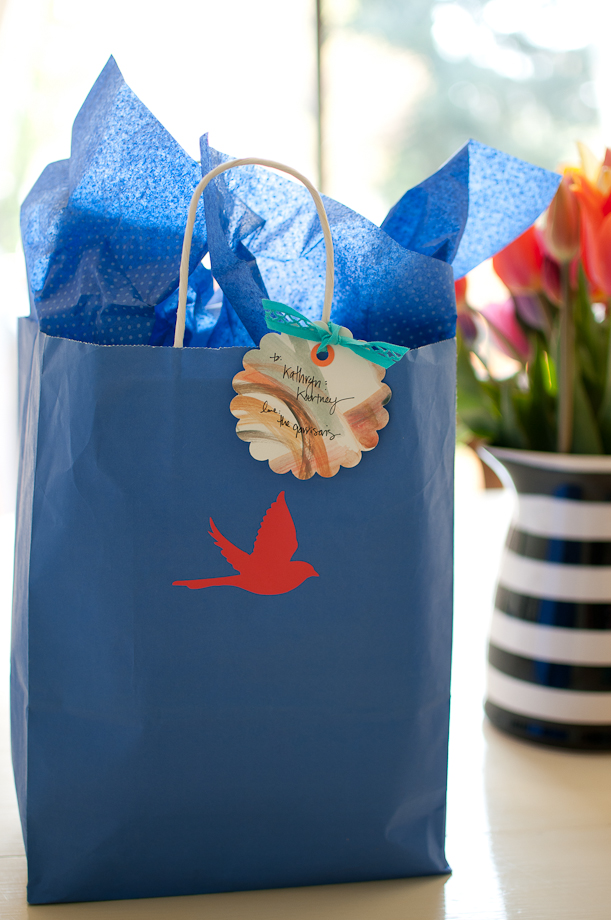 I was hesitant to iron on the paper, but it worked like a dream. Tuesday unknowingly helped me with the tag. I took a sheet of watercolor paper she'd used and ran it through the Silhouette.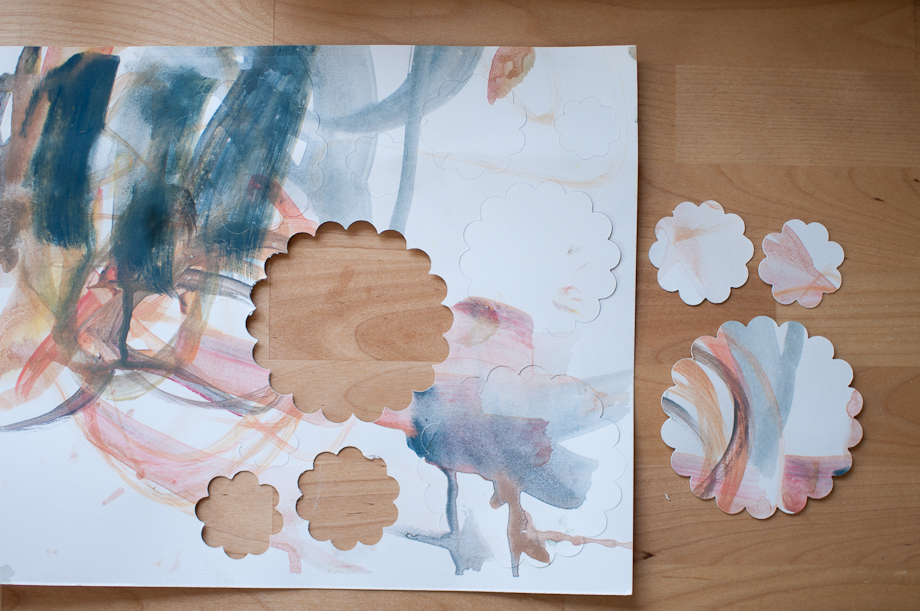 Love how it turned out (minus having to cut it three times, I really do need that new blade).
The party was so great, I love hanging out with my friends and Tuesday had a blast. The birthday girls were loving life.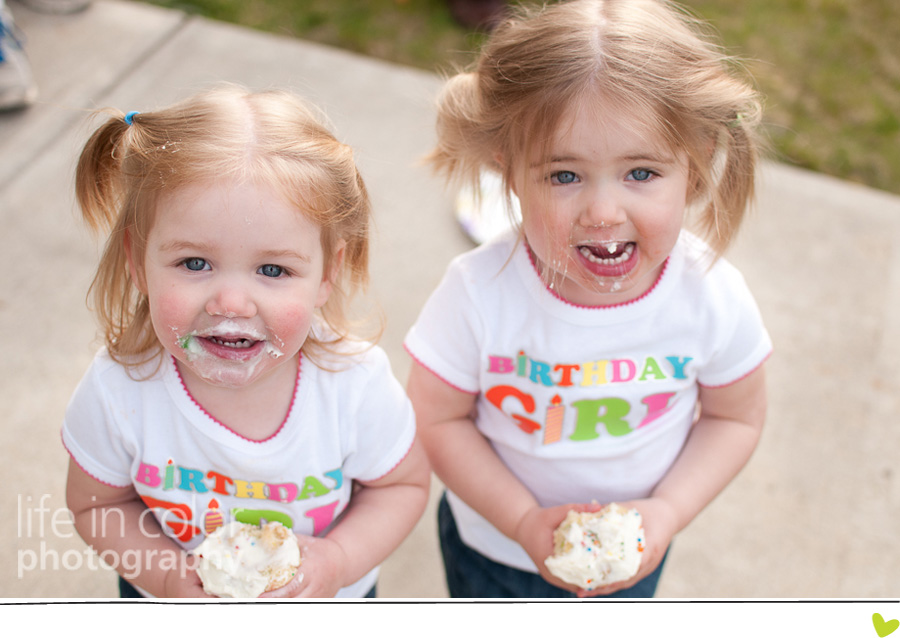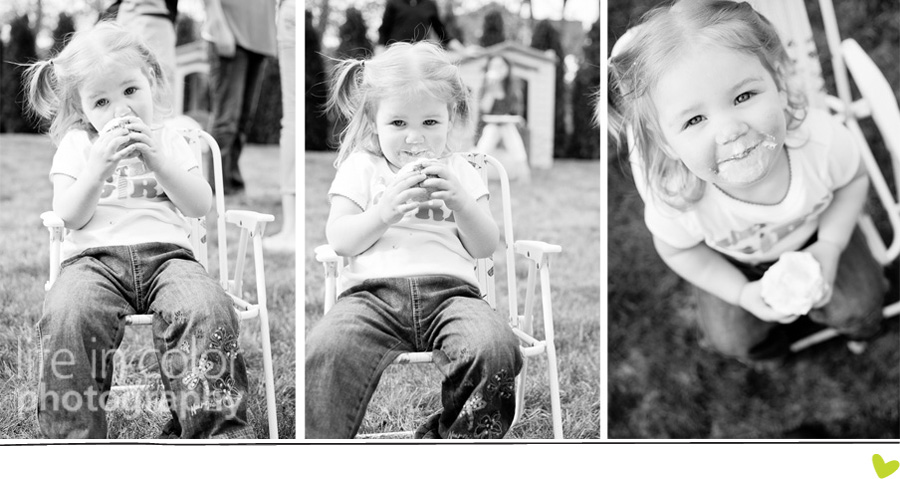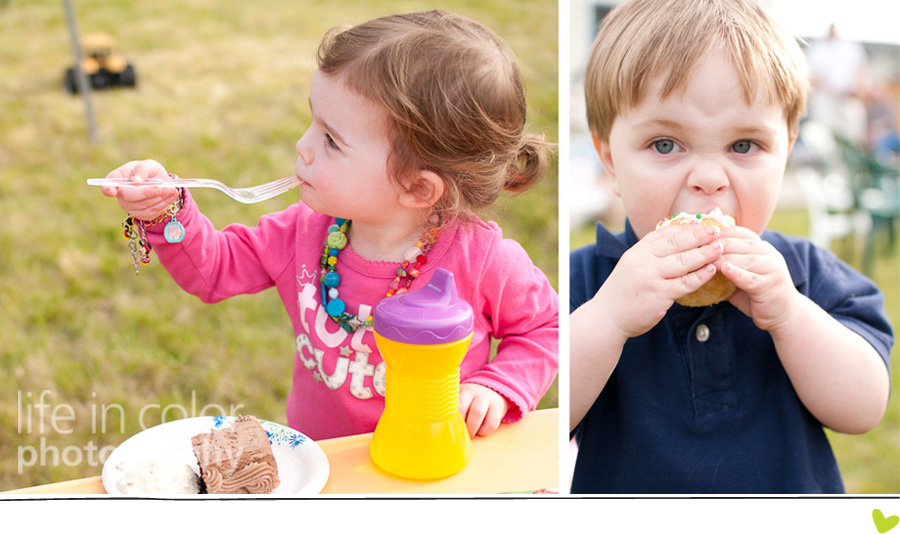 Tuesday vs. Lachlan: mini bites vs. big bite. She hates to get food on her face, hands, clothes, etc. That doesn't always stop her, she just starts freaking out and pointing to it. Biggest photo challenge of the day? A bounce house. Holy moly.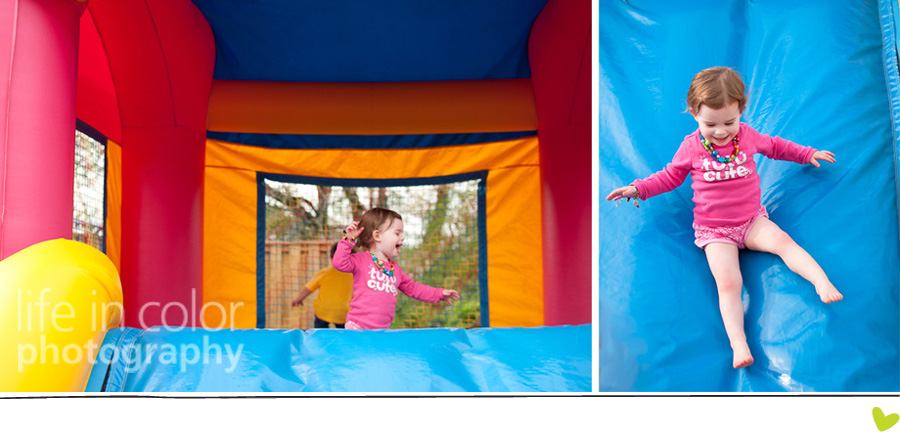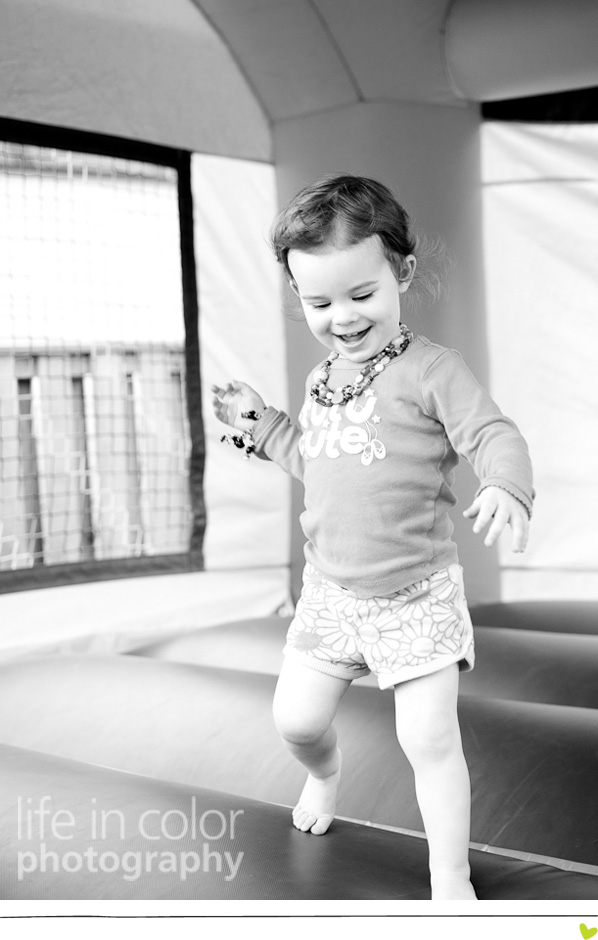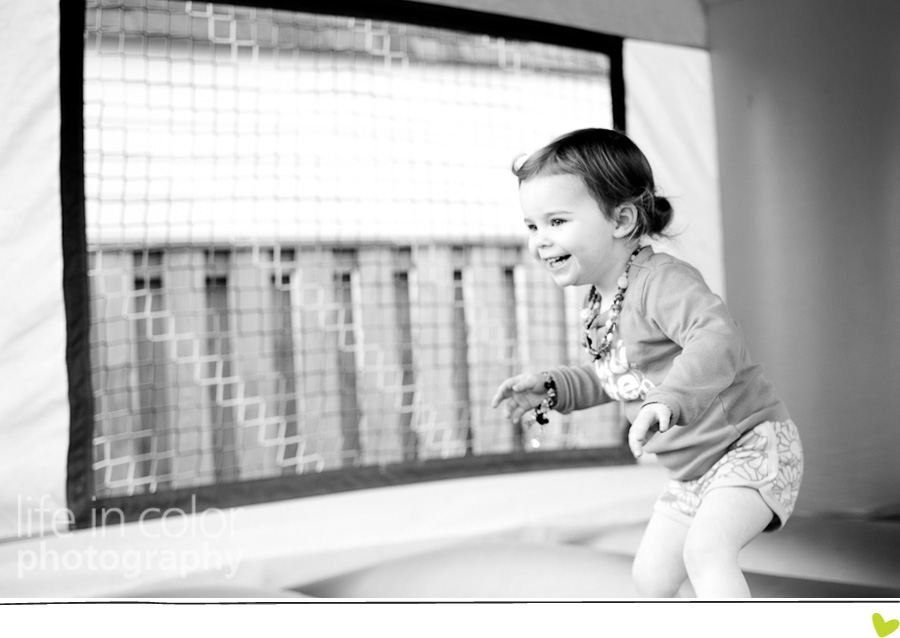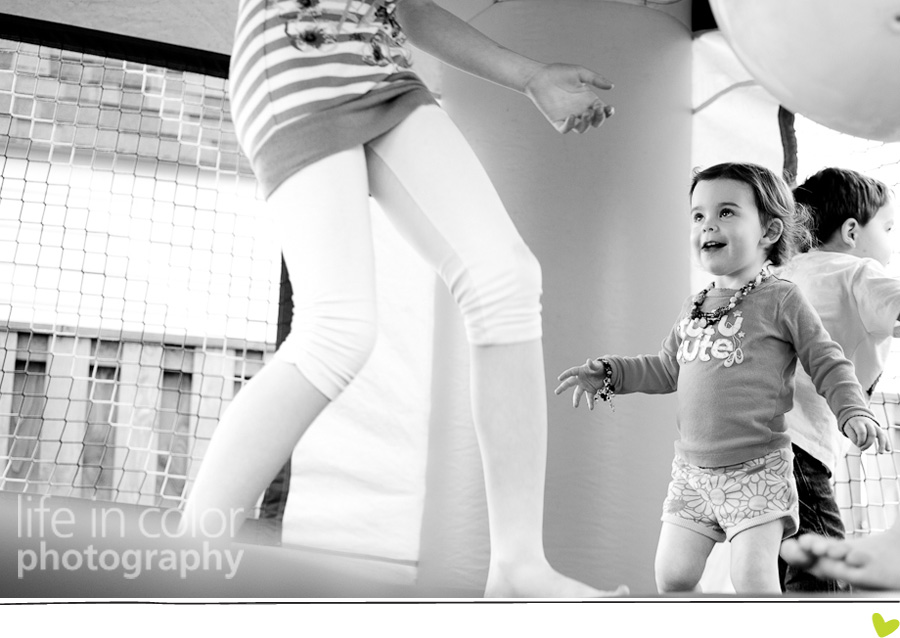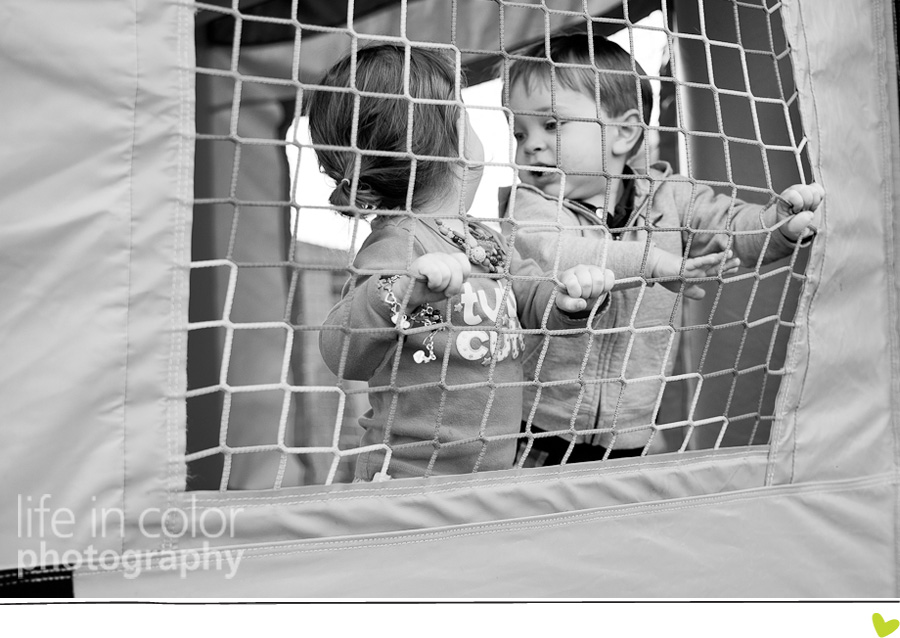 These two are so funny together. I really need to get it on video. I almost didn't get my camera out as is; I don't know why sometimes I just want to blend in, but I love these images. Birthday parties are the best.