Since I was pretty productive on our scrap day I figured I'd spread the love over a couple of days. After my warm up layout I went a little crazy with this one: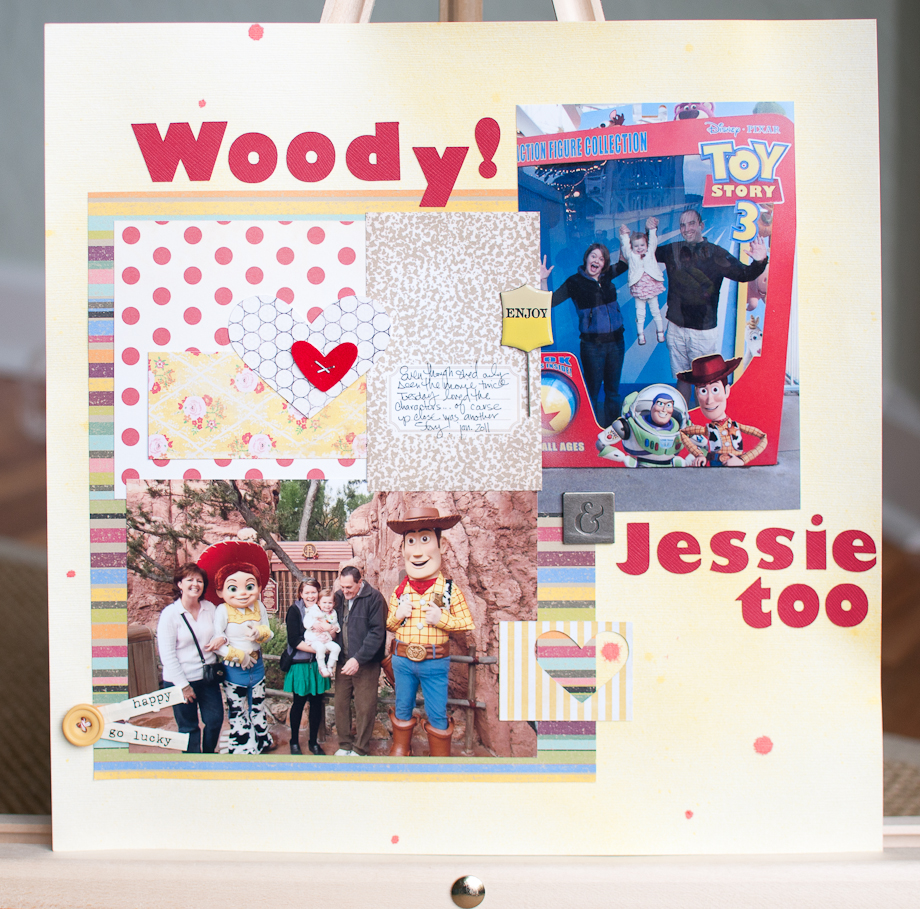 I tired to do some layering, but I think maybe it was a little much. I am giving my self some bonus points for "vintage" product usage, can you spot the stuff that is at least seven years old?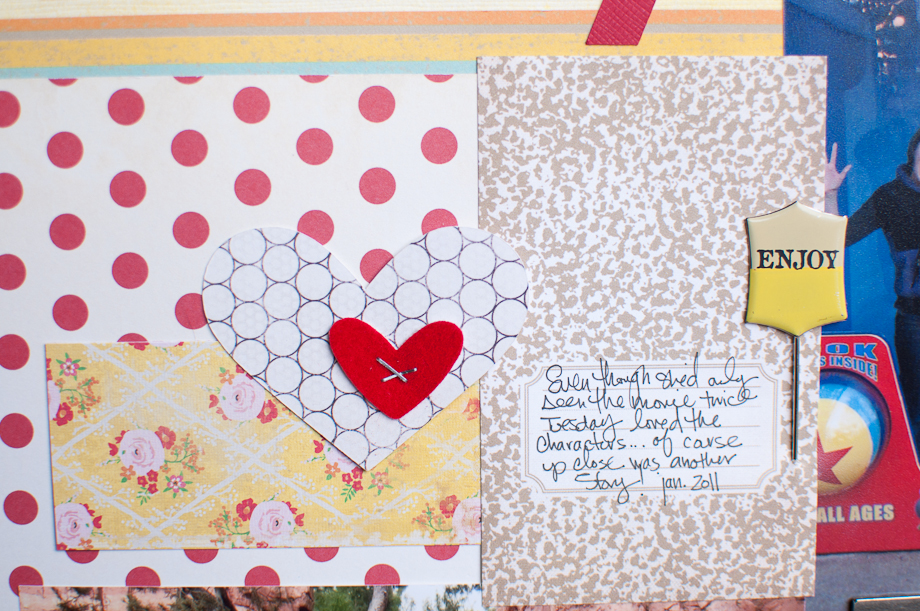 Not this stuff, this was just one part I liked that I think really worked. I think I may journal more on the back because some of the story is missing (Tuesday always says, "woody! and Jessie too!").
After that I decided I just wanted to play with paper. So I did a first for me, the whole layout, minus title/journaling, without knowing what photos I was going to scrap.


Then I just found photos that worked. I loved doing this, it was freeing! I wasn't trying to match anything. And hey, I take so many photos something is bound to match, right?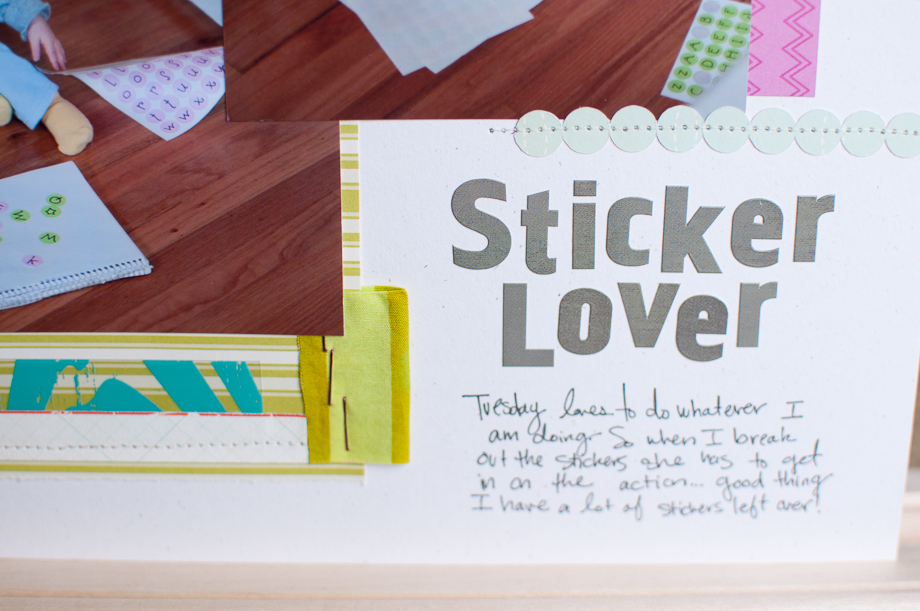 More bits of fabric, loving the texture on a page.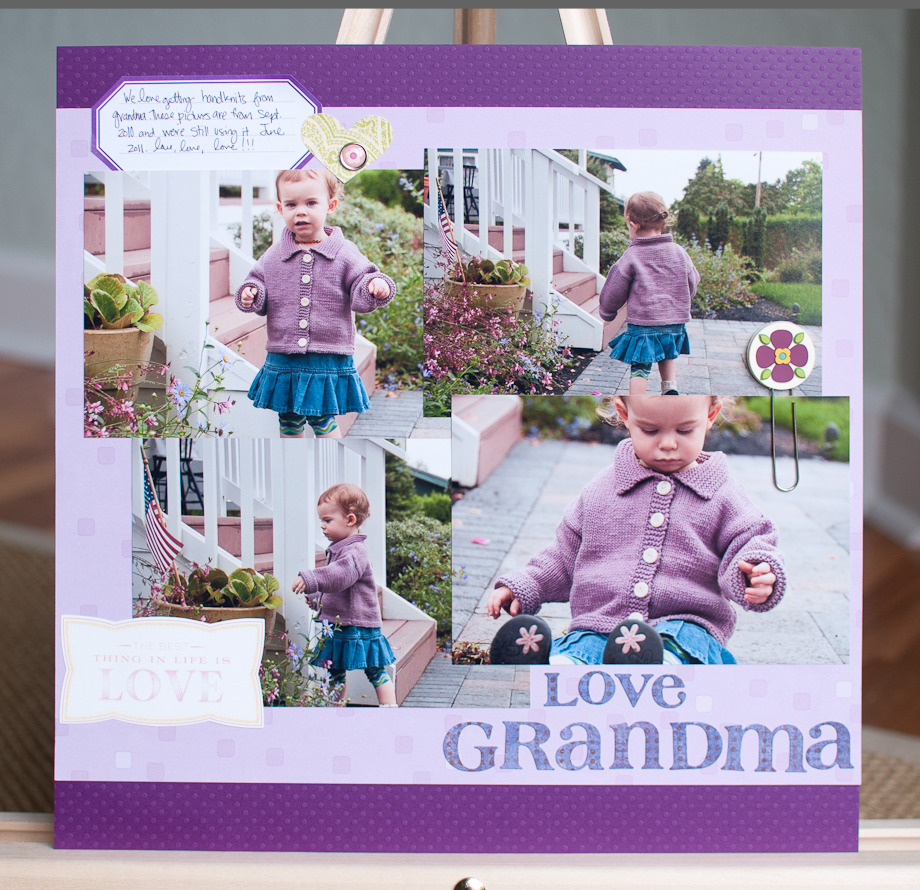 A ten minute layout, love those!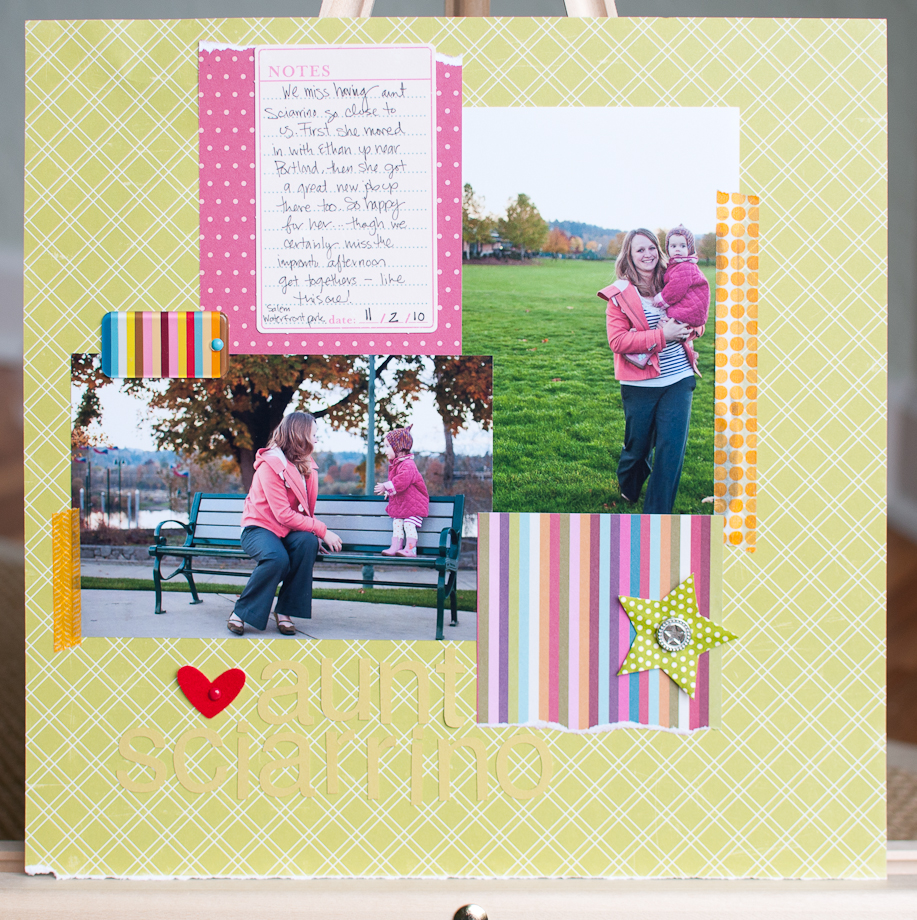 And one of my favorites, about how much we love and miss aunt Sciarrino! The title really isn't showing up well here, but it's not so bad in real life. I actually like it being so subtle.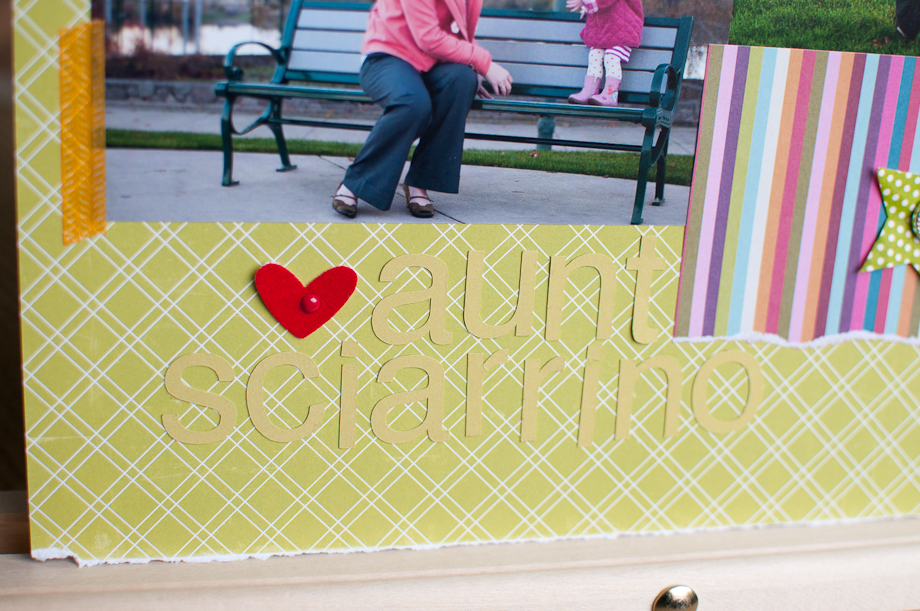 And there you have it, a pretty productive day! All that and I got a bunch of plants in the ground. Now if only the sun would come out…