Sarah and I often have scrap dates at my house and they are always a treat. Our fun time last weekend was no exception. I move a little folding table into my craft room (and the upholstered chair out) and we are quite comfy with all our supplies right at hand. My first layout is always a warm up, this time I used a sketch from the Sketchbook 3 class by Jamie Waters (oh how I love her style!).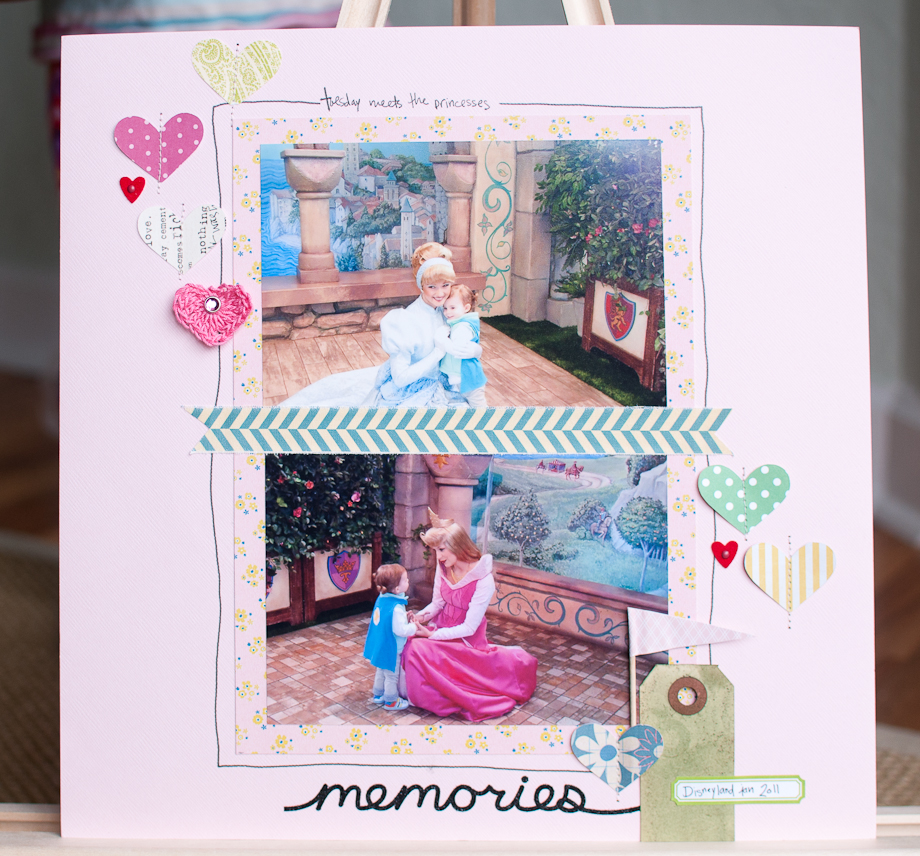 It's pretty much an exact copy, but I figured out something cool with the Silhouette while doing it. I wanted a whole bunch of hearts like she used, but I don't have a heart punch in the right size/shape to do that. So I decided to try using a bunch of scraps on the carrier sheet at once.


And the result: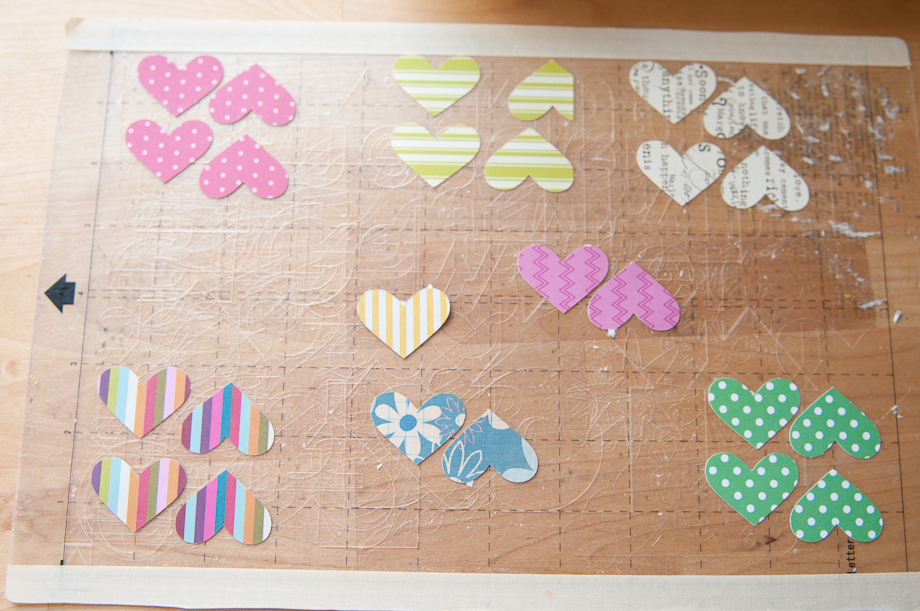 Not bad, just one miss. This was my second go at it. I didn't realize the first time that the double line on the carrier sheet makes it so the grid doesn't exactly match up in the computer program (off by 1/4″). Ya, my mat is a bit messed up. I've never gotten a new one, or a new blade. Silhouette needs to have a sale soon!!!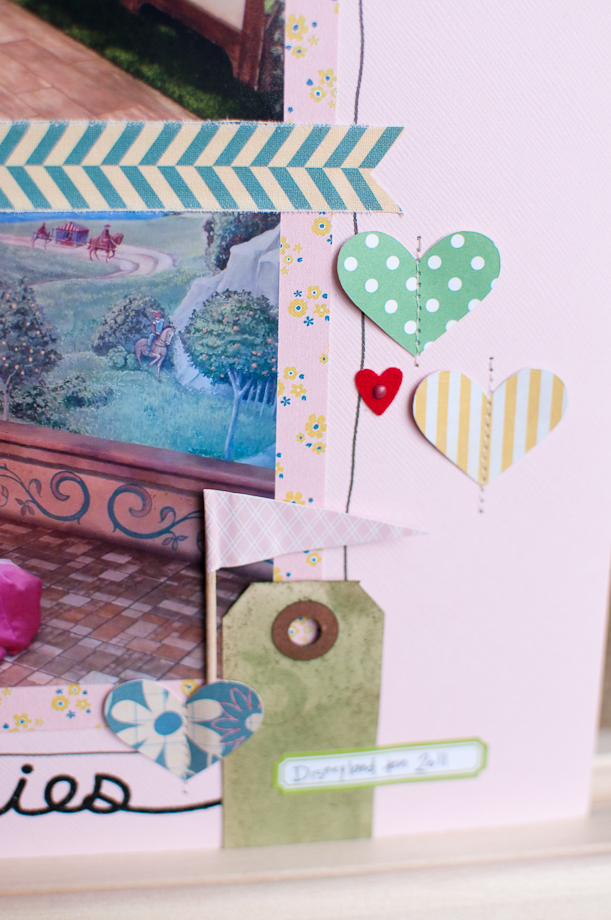 Details.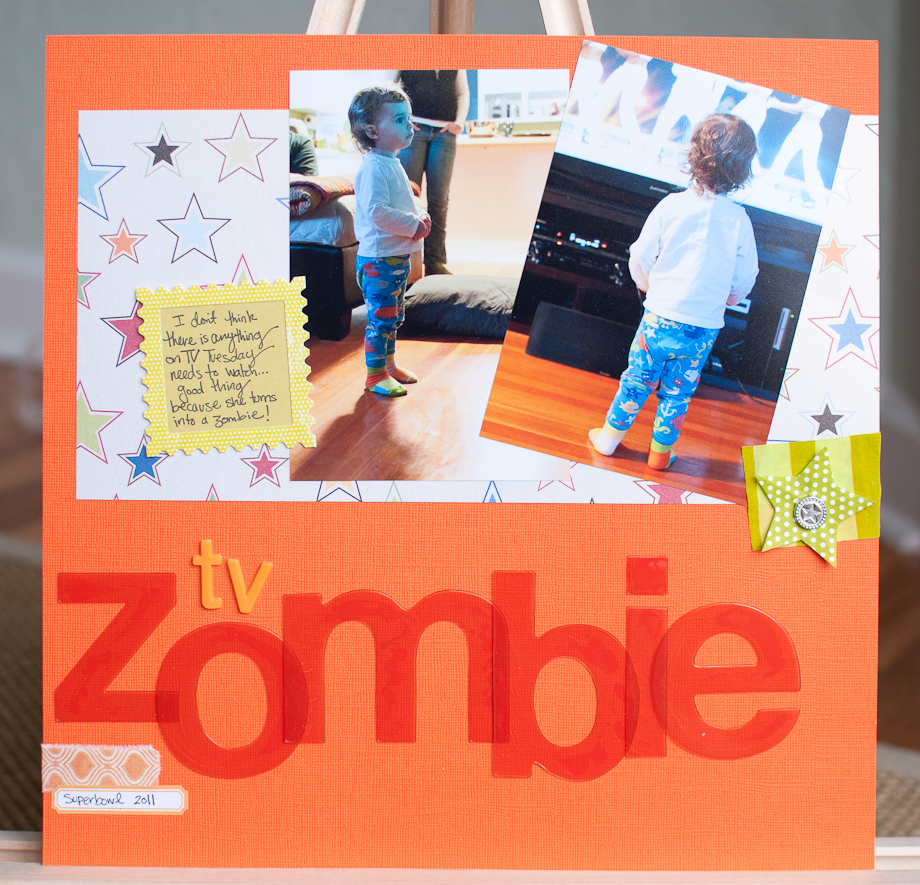 A super simple one. I had fun using bits of fabric too.
Speaking of zombies, Tuesday wanted to join in on the fun. Her layout kind of creeped me out though…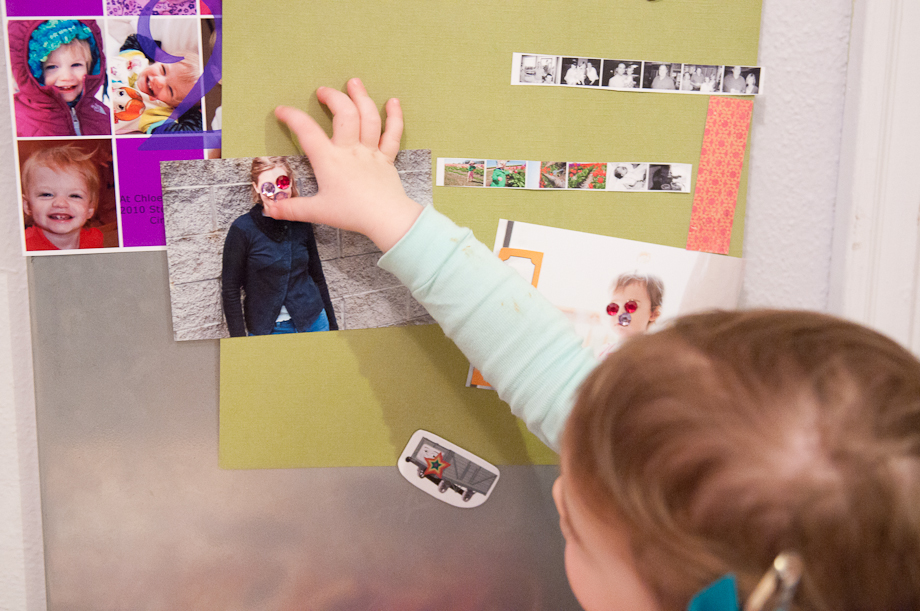 What the?!?!?! Those rhinestones look much better on her human canvas: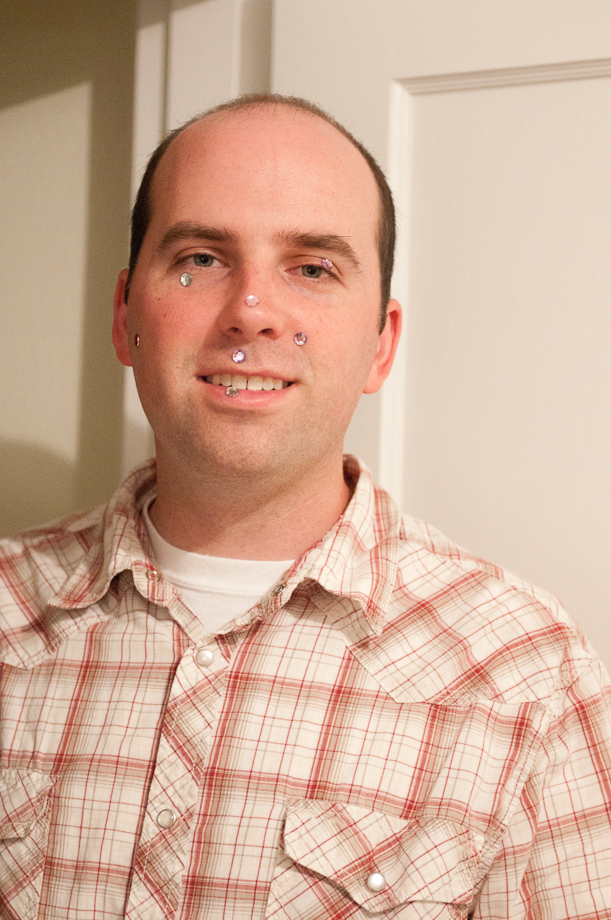 Ah what a good sport. All that and he made us dinner?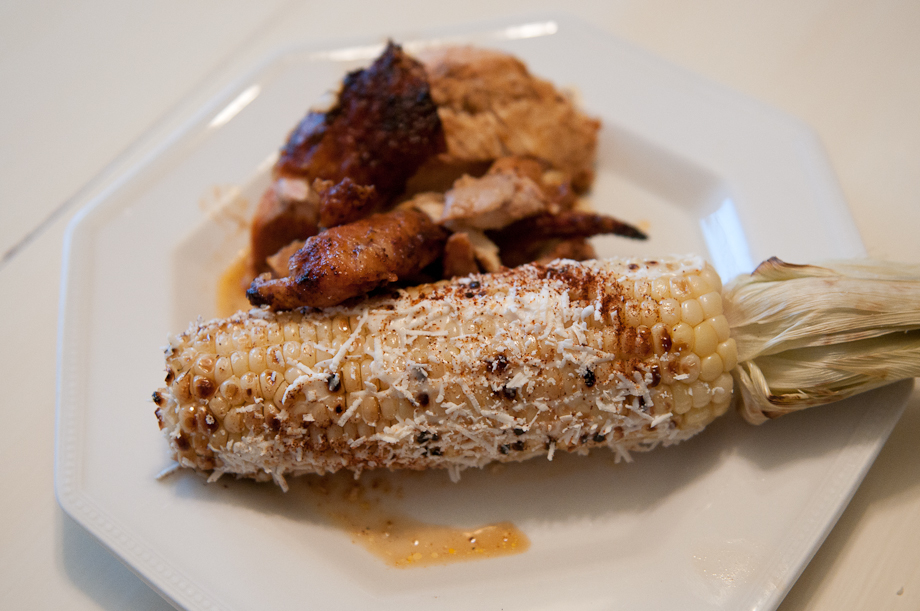 Yum, I'm really enjoying his new BBQ hobby. Probably too much.
Great scrap day, more layouts tomorrow!