Oh my goodness I was so much busier this last week than I thought I was going to be. My dear friend Erin got married yesterday to her sweetheart Aaron. I had a lot of little tasks to do and the week flew by. I'm happy to say the wedding turned out splendidly!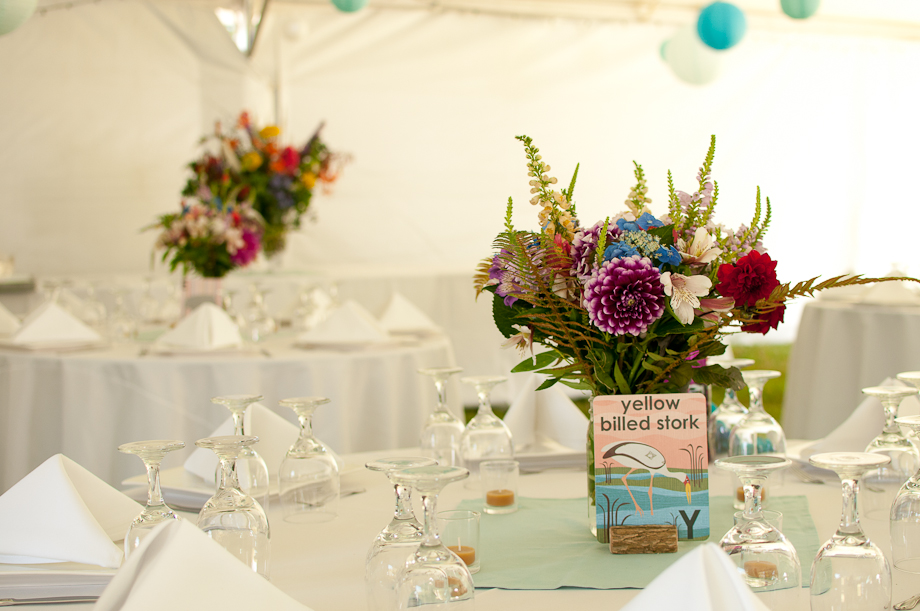 Flowers are from a friend's yard. All of them from the same yard! They were beautiful. We worked on a board for the seating arrangements, I cut out little beehive for each guest and stamped a letter for the table they were at (but failed to get a picture of this).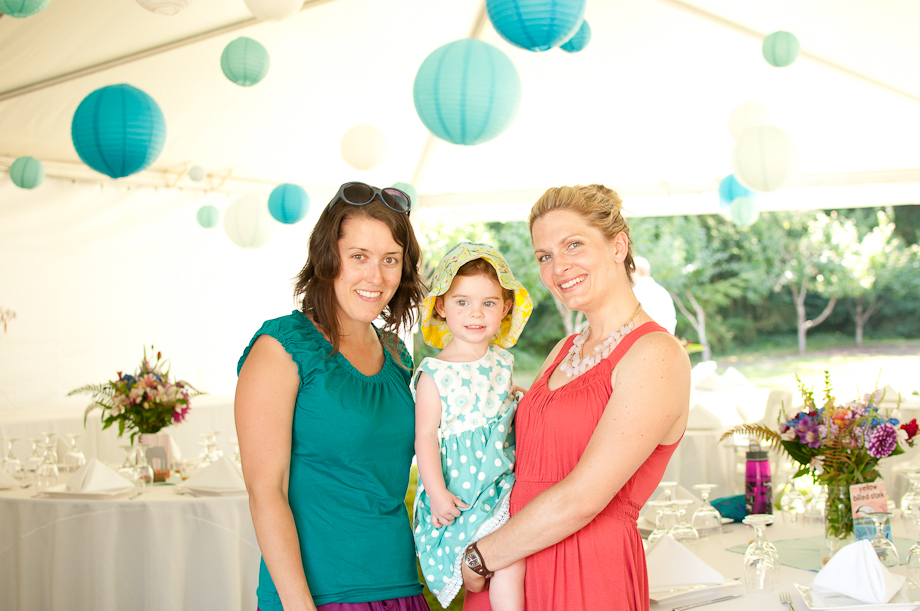 Two high school friends (as is Erin) and former troop members—go Girl Scouts!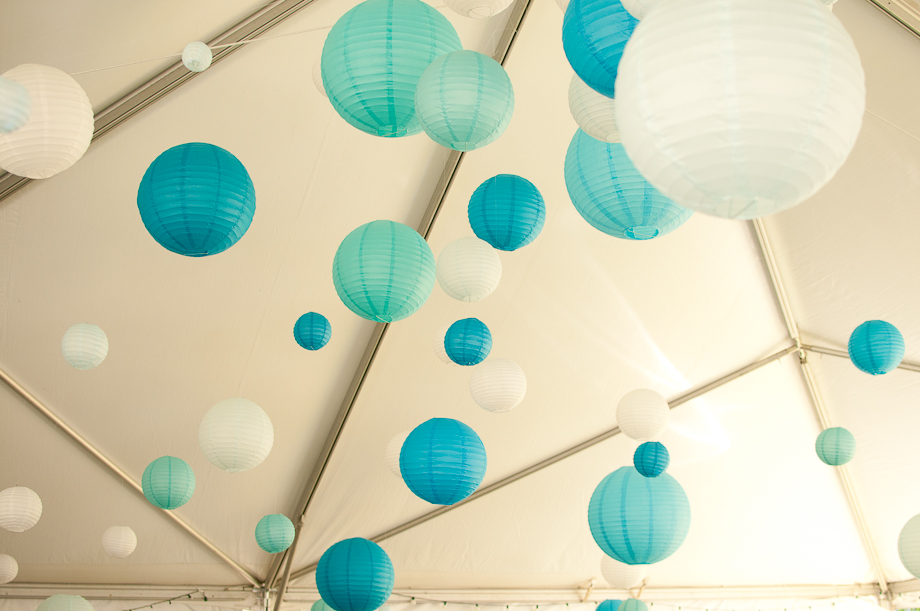 These lovely lanterns were put up by a crew of helpers the day before, and had little lights in them.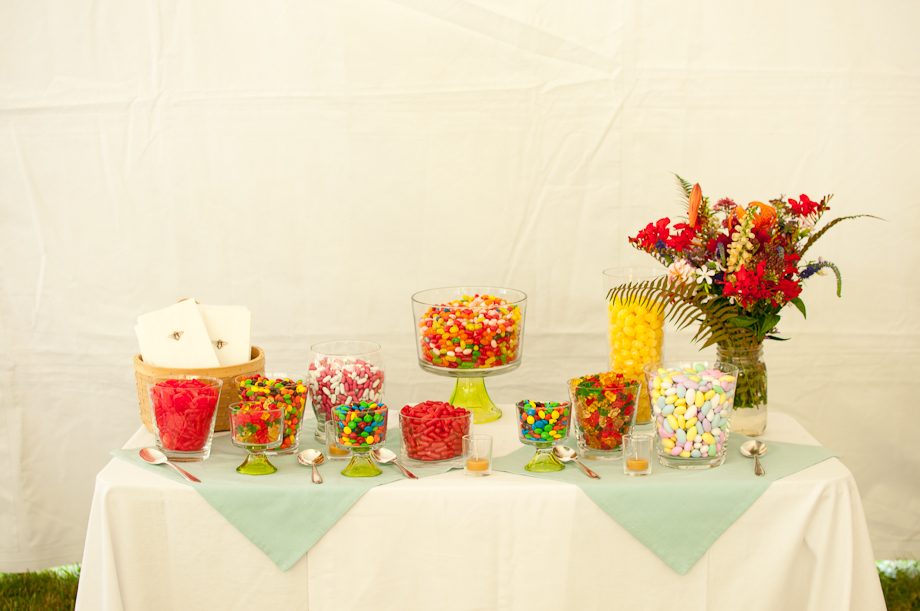 A candy bar! Tuesday had her first M&M, she was a fan (I hate the things).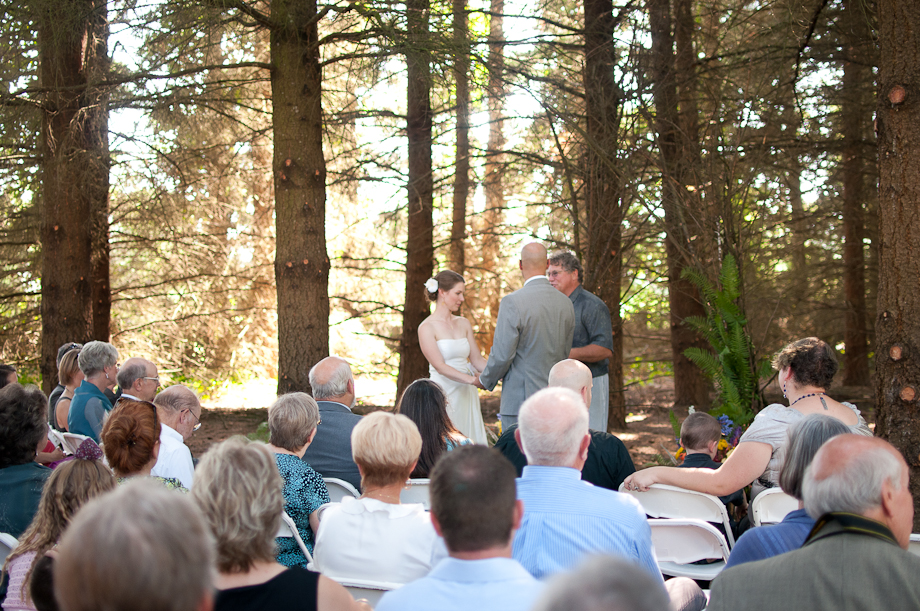 The whole evening was at a friend's place. The ceremony was in a wooded area on the property and the reception in a field with a tent.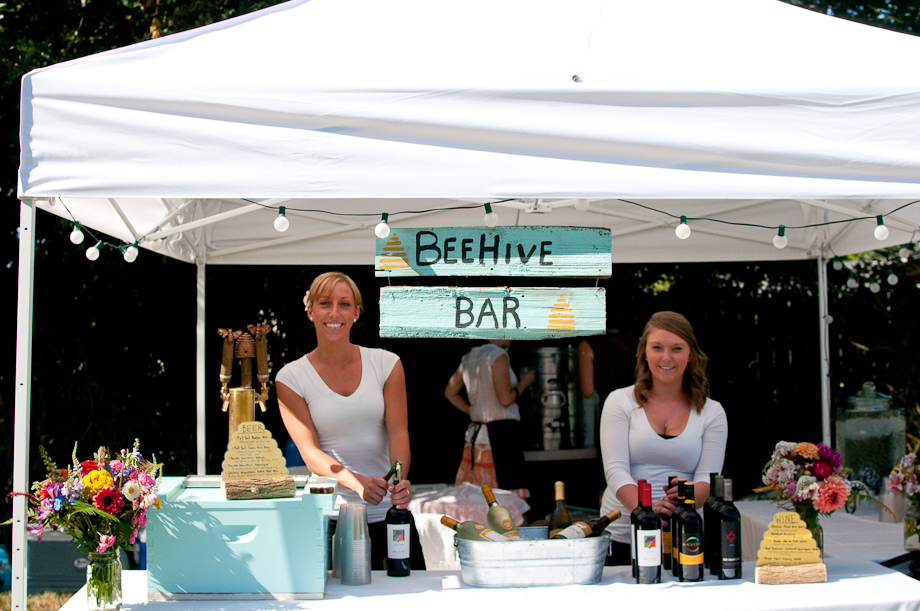 Do you see the little toppers on the beer pull things? Carved by Aarron's father, very cool.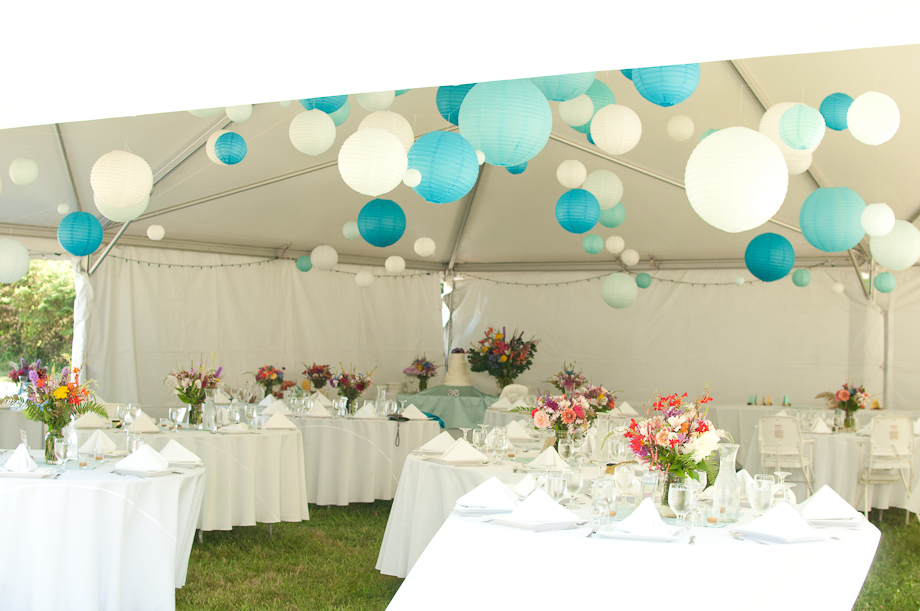 I managed to get a photo of the tent without guests as Tuesday didn't feel like sitting through the whole ceremony. 🙂 Afterwords she did get to be nice and noisy and active.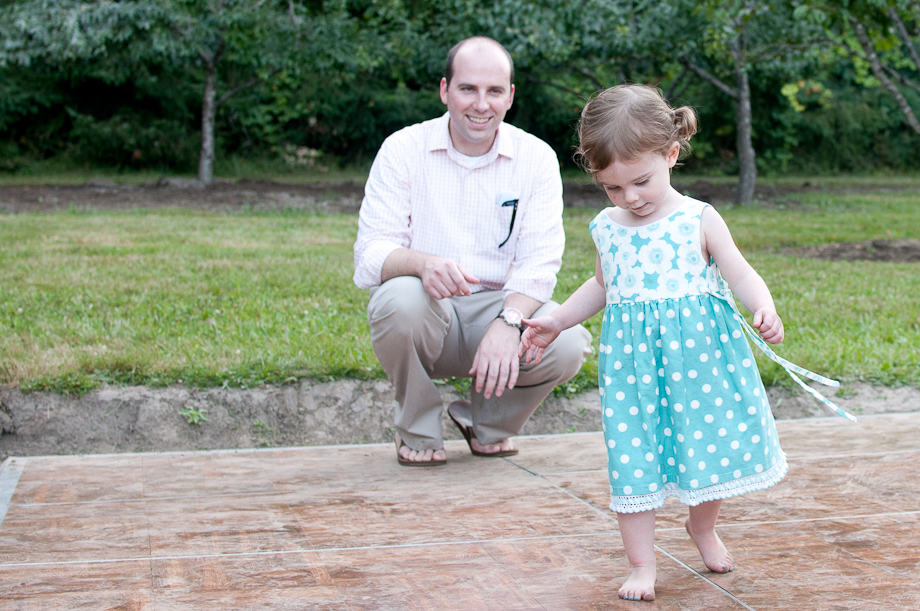 Dance floor! She was out here for just about every song until she went home early with papa.


Showing Erin all her moves, hehehe.
The girls stayed late to take things down and I snapped this as the evening was winding down: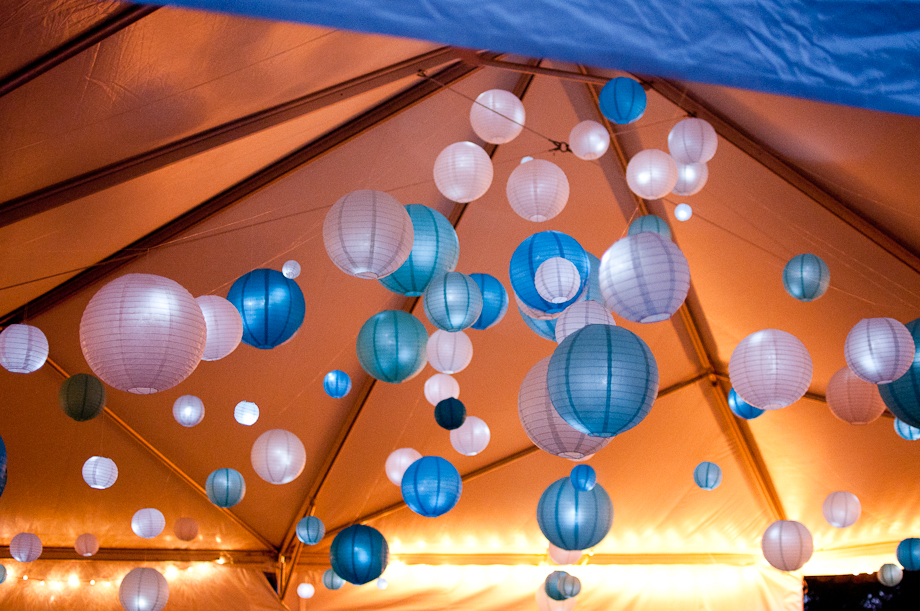 A beautiful night. Congrats to the happy couple!