Oh how I wish I had photos of this thing! Sarah did here it is: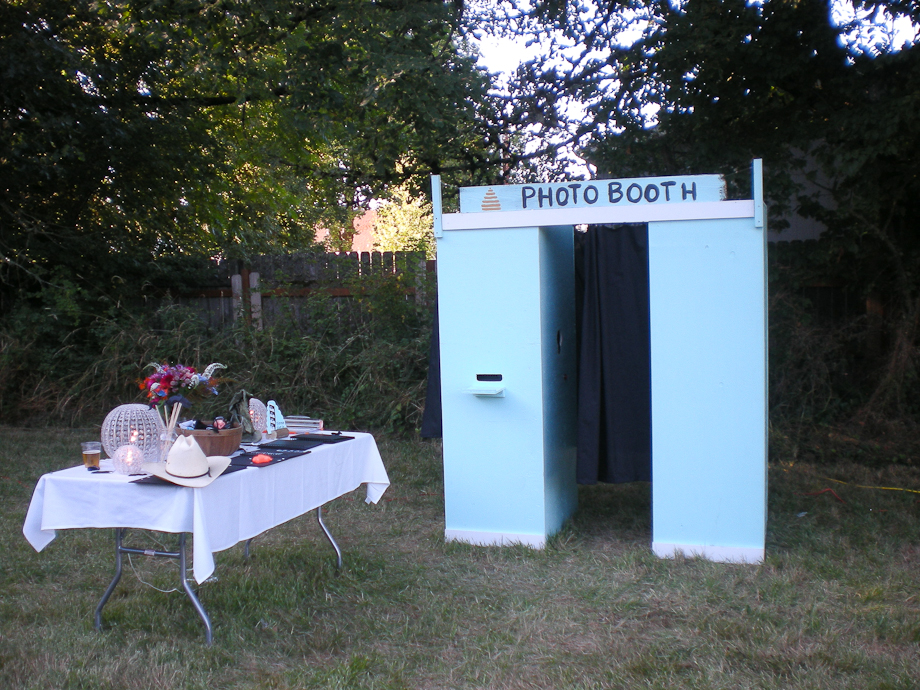 The photo booth from the wedding was awesome. Homemade by the groom. It was painted the same lovely shade of blue as their coop and beehives. Basically too boxes that faced each other, with black curtains on the sides. You sat in one side, in the other were two holes. One for the camera and one for a little red button to push. Behind the camera side was a laptop hooked up to the camera running a special program just made for this type of thing (kind of like this, maybe Erin can link me to the software they used—she got back to me: this is what they used). There was also a printer. On the side of the booth was an opening and little tray for the paper to come out. Erin got a paper cutter and one side of the 4×6 was for the guest, one for her books (I just cut slits in the corners for guests to stick the photos in a simple black Canson spiral bound journal). So you get to see mine since I got to keep my halves!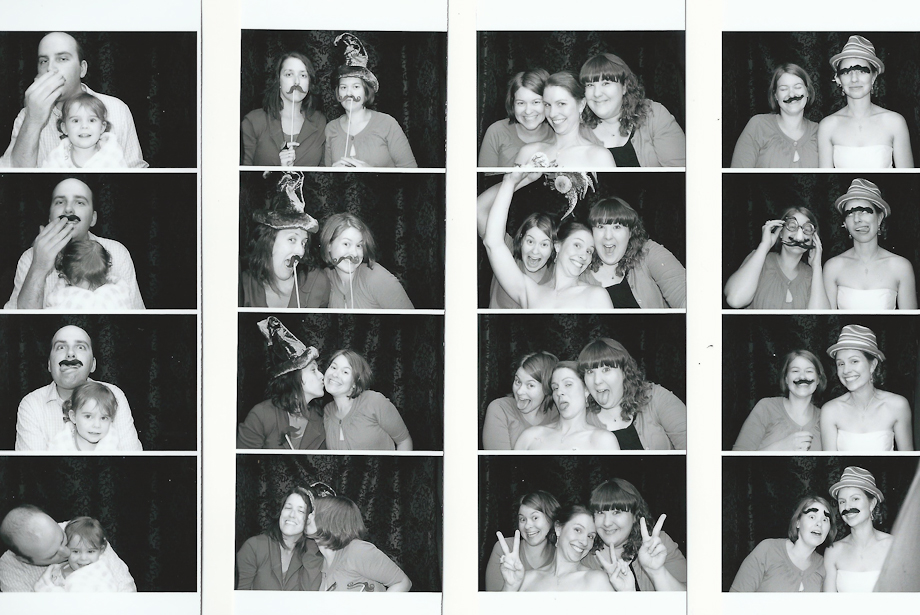 I cut the mustaches out with my Silhouette and then put them on sticks. The hat is from an old Harry Potter costume that I made to look like Rita.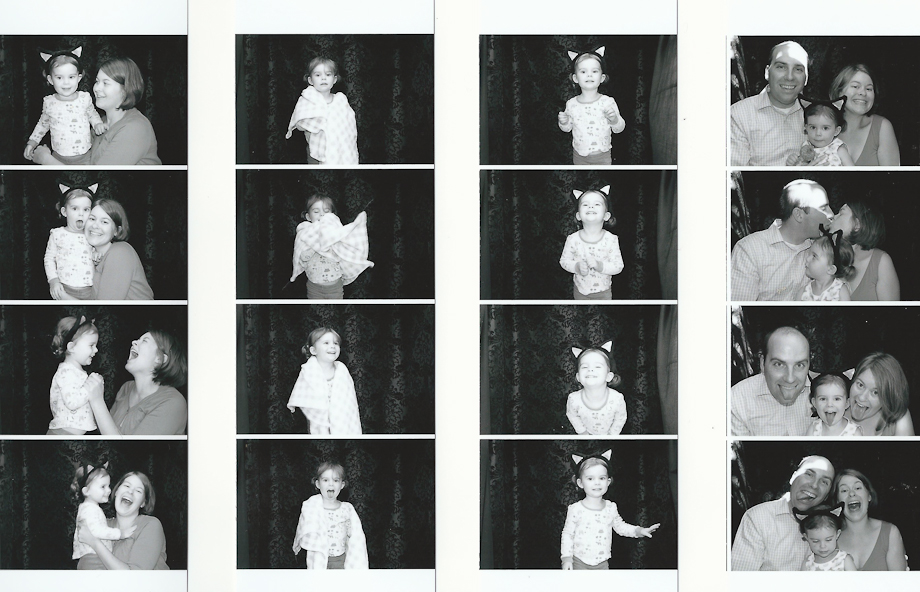 At the very beginning of the evening the light did come through the top of the booth a bit (see Bj's head for example). Tuesday really warmed up to the booth and even got in by herself a few times. I think it's funny to see what she decided to do (peek-a-boo, tongue sticking out, and I believe those are kisses). Oh yes, after she got so dirty on the dance floor (ha!) we changed her  into pjs. Mary the kitty ears were a big hit, I'm glad they didn't sell at your garage sale!


Of course we girls kept trying to come up with different things to do. I was pretty proud of myself for getting the flash lined up with the flash on the photo booth camera. Jenna and I talking on the phone is classic, we may not have hung out in a while but apparently we can still read each other's minds as our poses are quite similar!
You know how much I love photo booths (see the birthday portraits and my own wedding). Now I'm a huge fan of the classic film versions but this was a fabulous alternative. So cool to get two copies. Well unlimited copies really as the program stores each photo. And I did replace the paper lots but never changed the ink cartridge, which is crazy (I think Aaron bought 6 extra just in case). And of course now they have there own photo booth for keeps!