Last month some girlfriends and I went to the beach to celebrate craftiness.  Sarah, Sciarrino, Erin, Kristen, Jenna, and I headed to Pacific City on the coast to get our craft on. We were each responsible for a project or activity, and of course we brought lots of other things to do as well, including games and great food.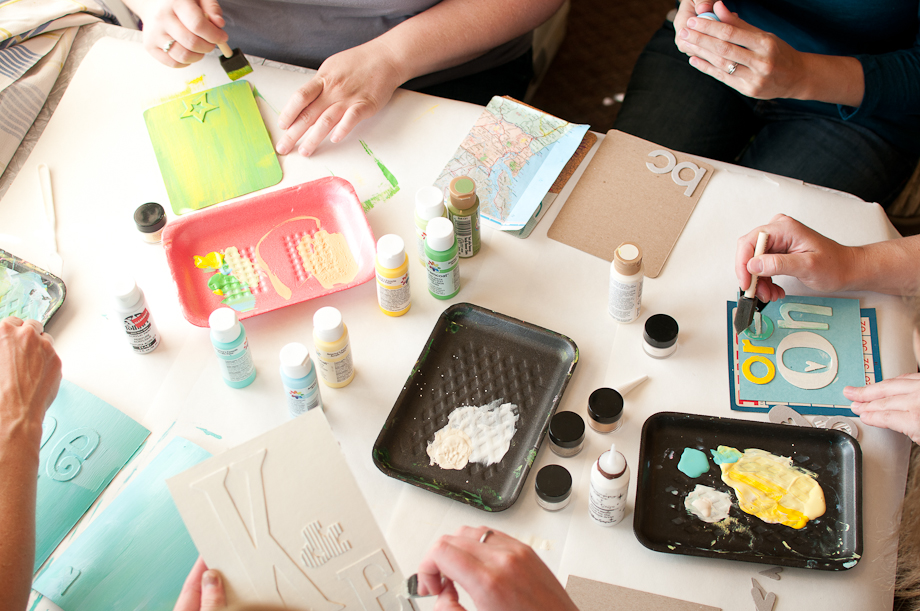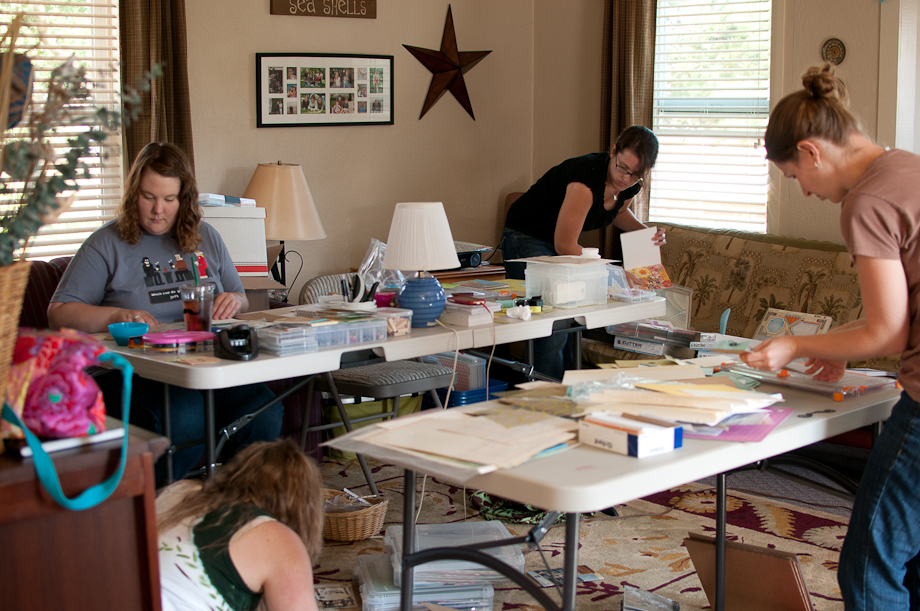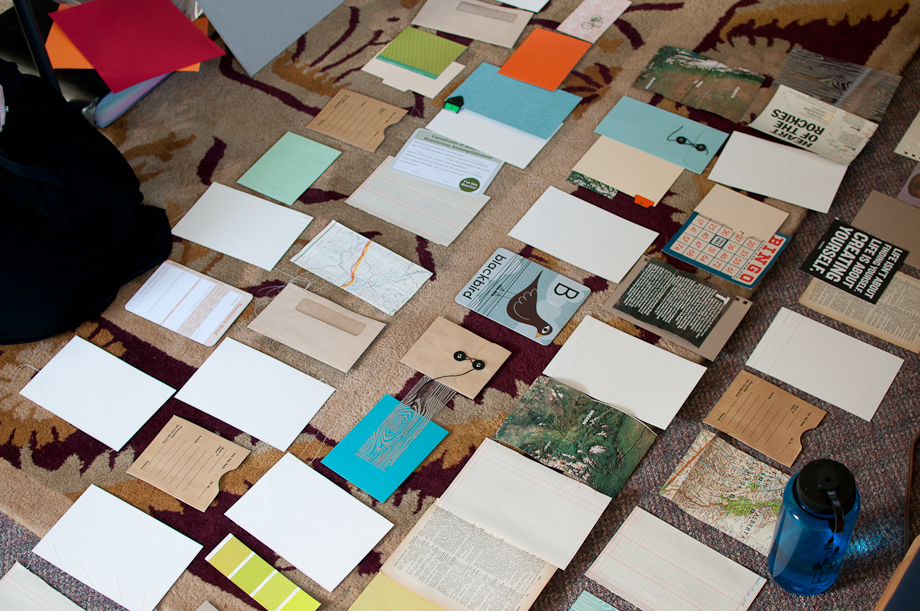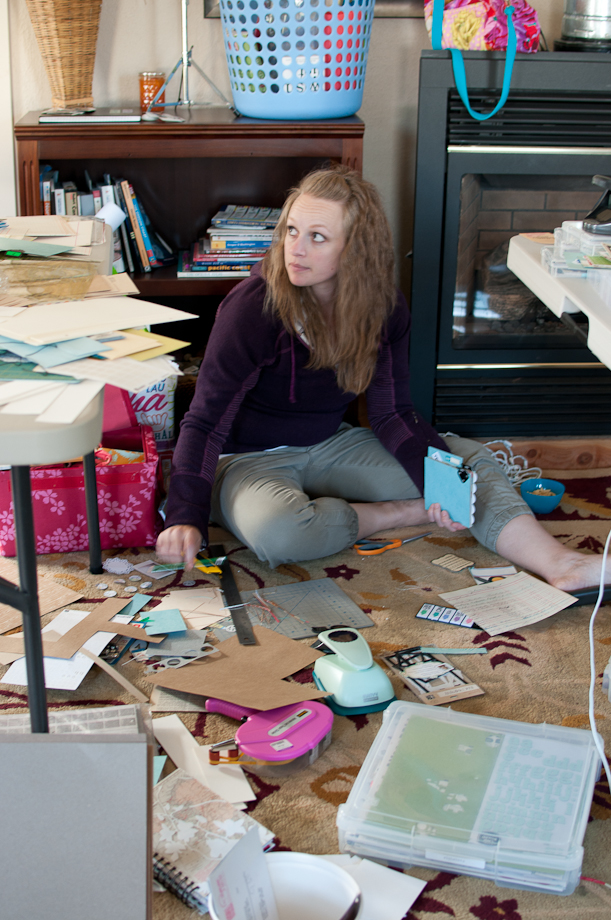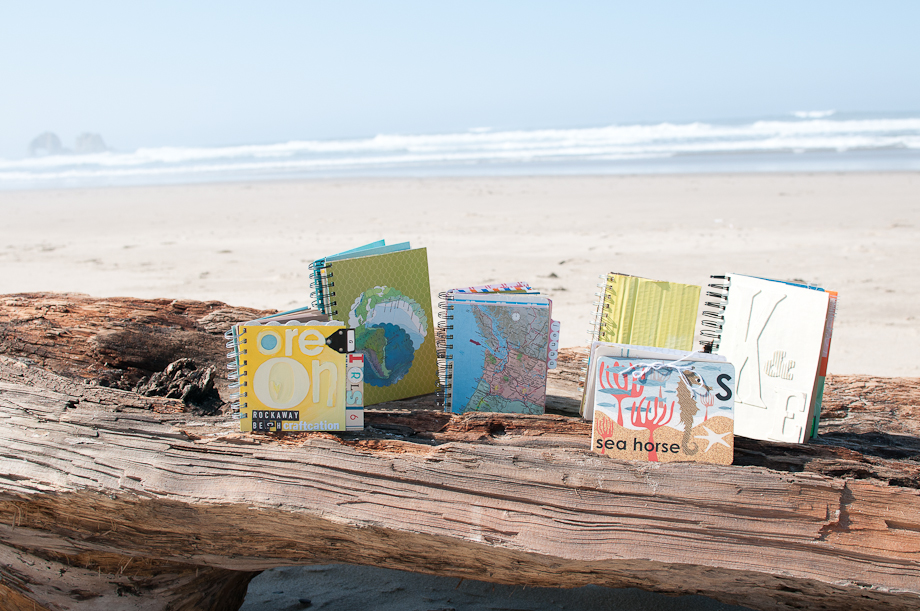 My project was mini books. Everyone's turned out so great. I love how different and special they each are. And how everyone had a different process (that's Kristen's laid out above).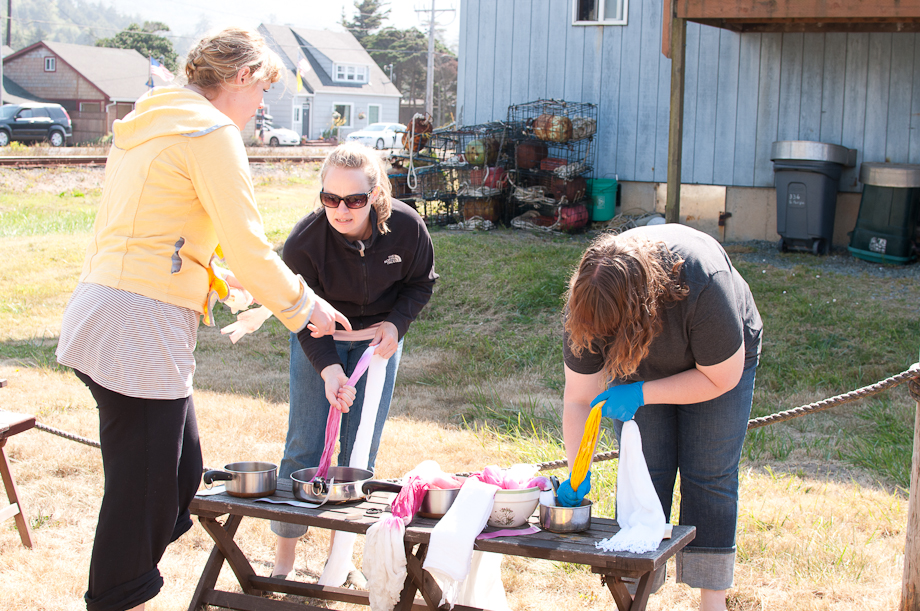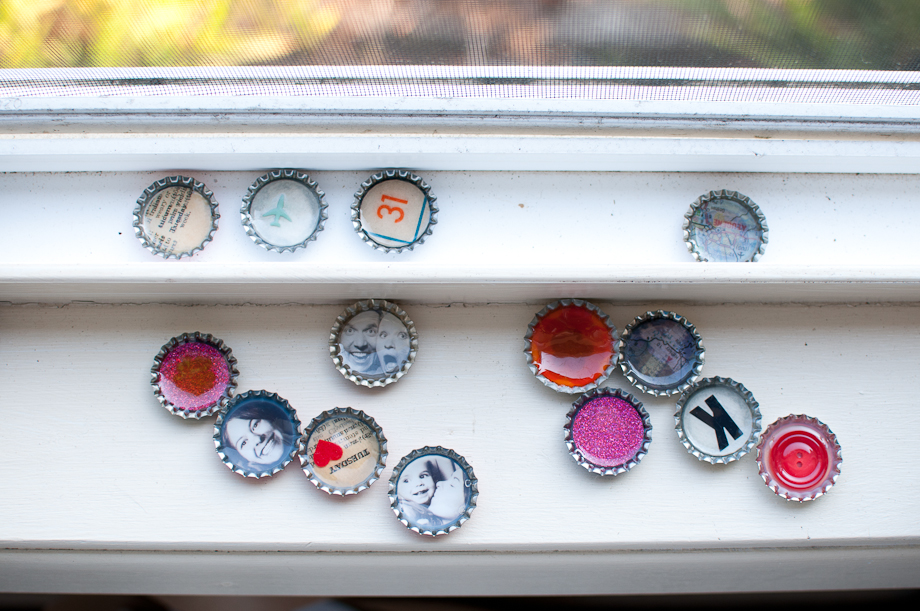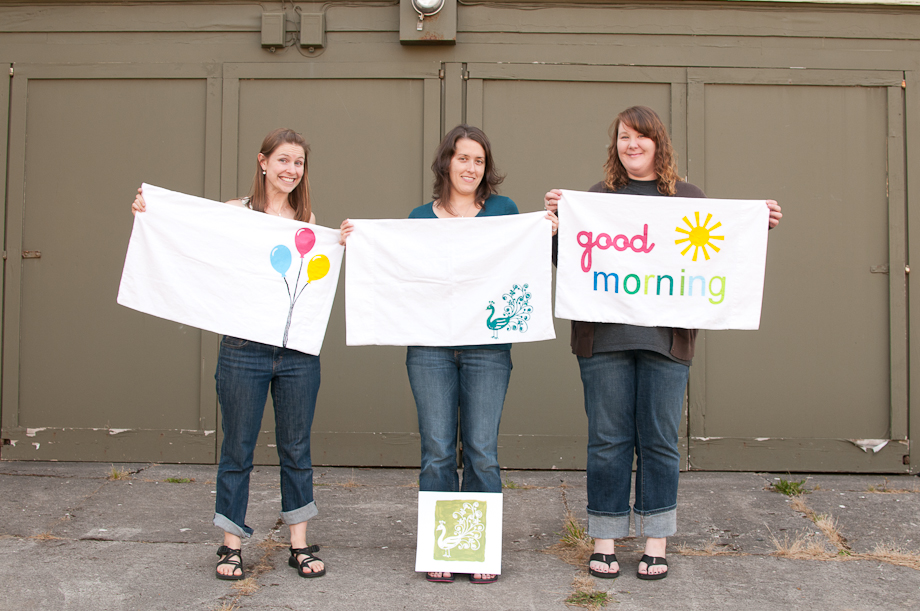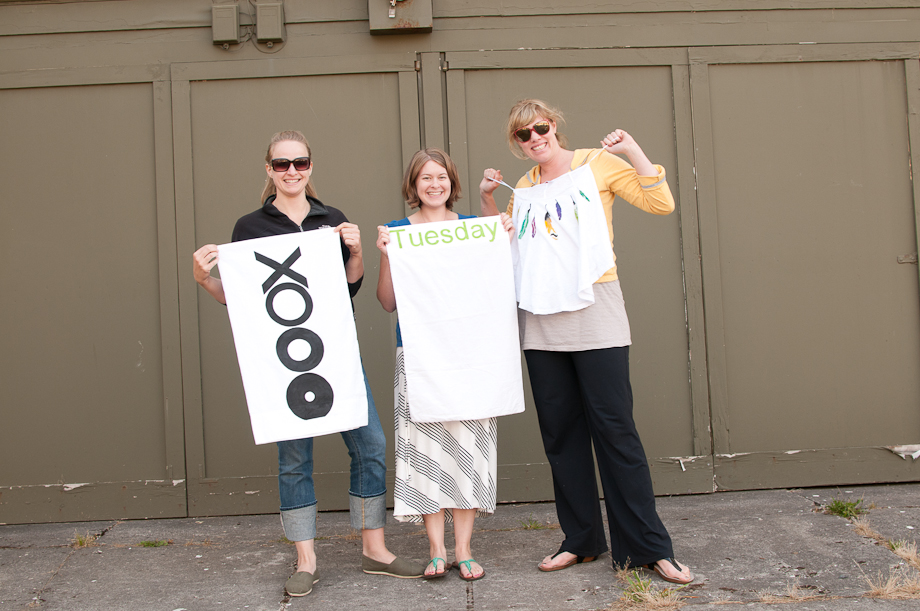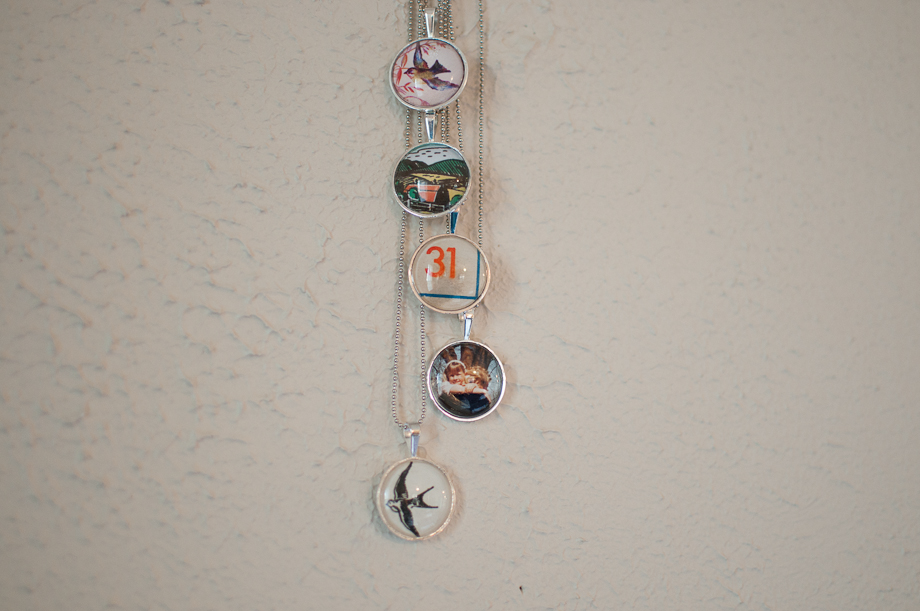 Other projects: natural dyed scarfs, bottle cap art, freezer paper stencils, necklaces.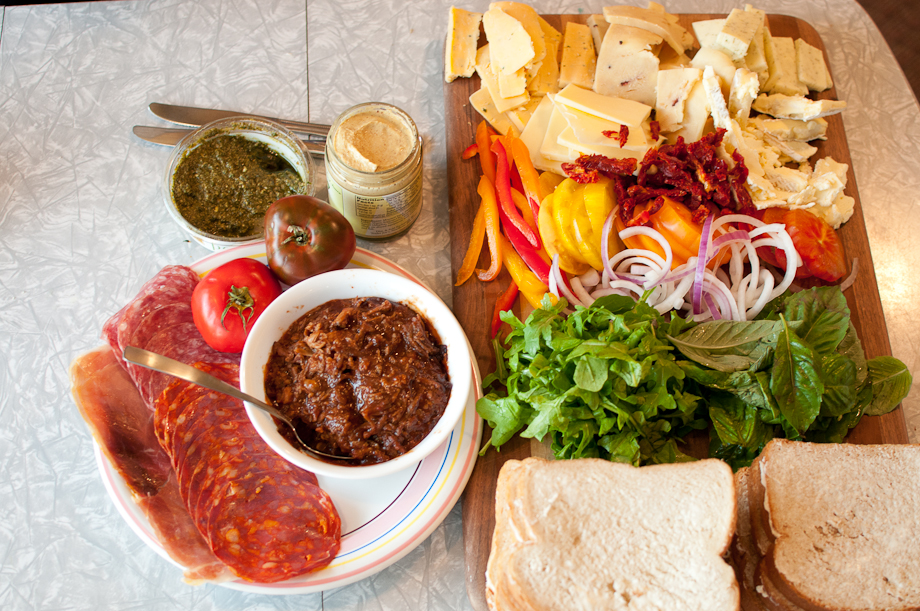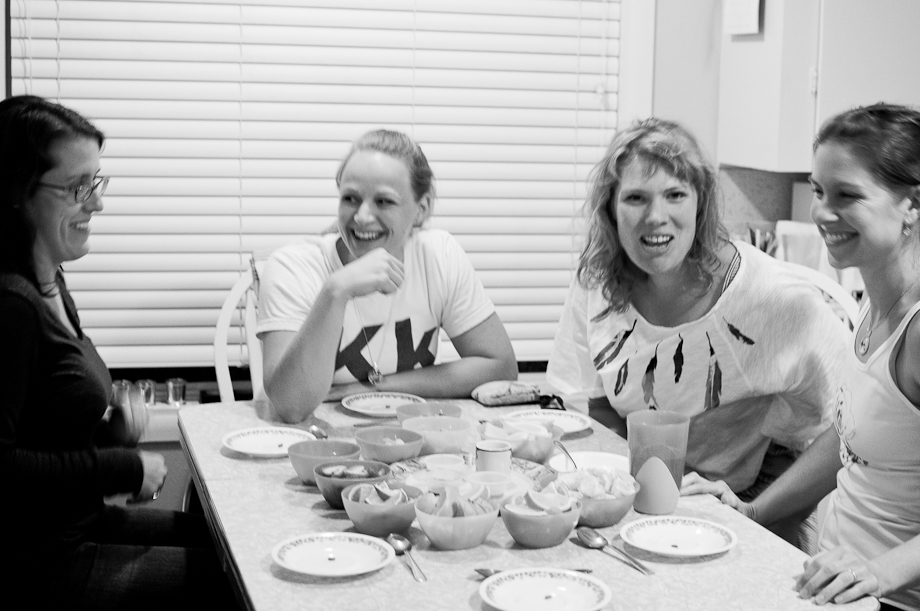 Plus great food.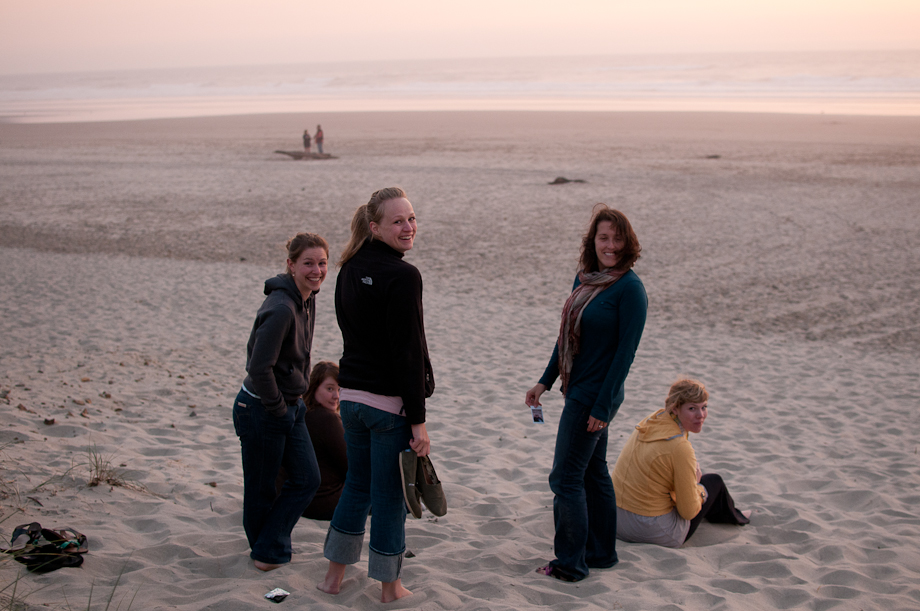 Such lovely friends and such a great weekend. It's so easy to forget these kind of single adventures when you have a significant other. Then you add a child, and for us it's all about family time. We can never seem to get enough. So it seems kind of selfish in a way to take days away from the family. But coming home relaxed, inspired, refreshed… that is really worth something for me. I don't do this kind of thing often, but I want to make sure I remember to let myself have this time, because I really am a better everything else (partner, mom, friend) when I do.