Scrapbooking is totally crafting for me. I don't know who is going to want my scrapbooks down the road, but I know I love looking at them, a lot. I love all the memories, all of the details and the fun products. Just the chance to get crafty is so fun.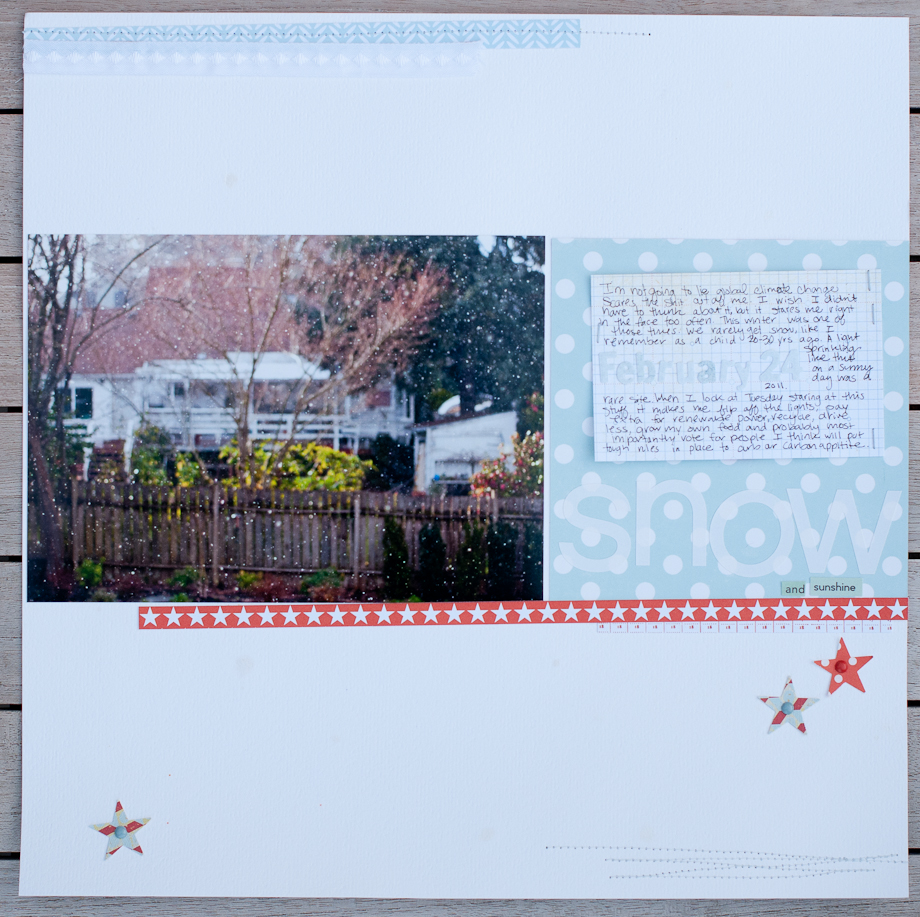 From the tiny bit of snow we had last year. Love this photo so I printed it big.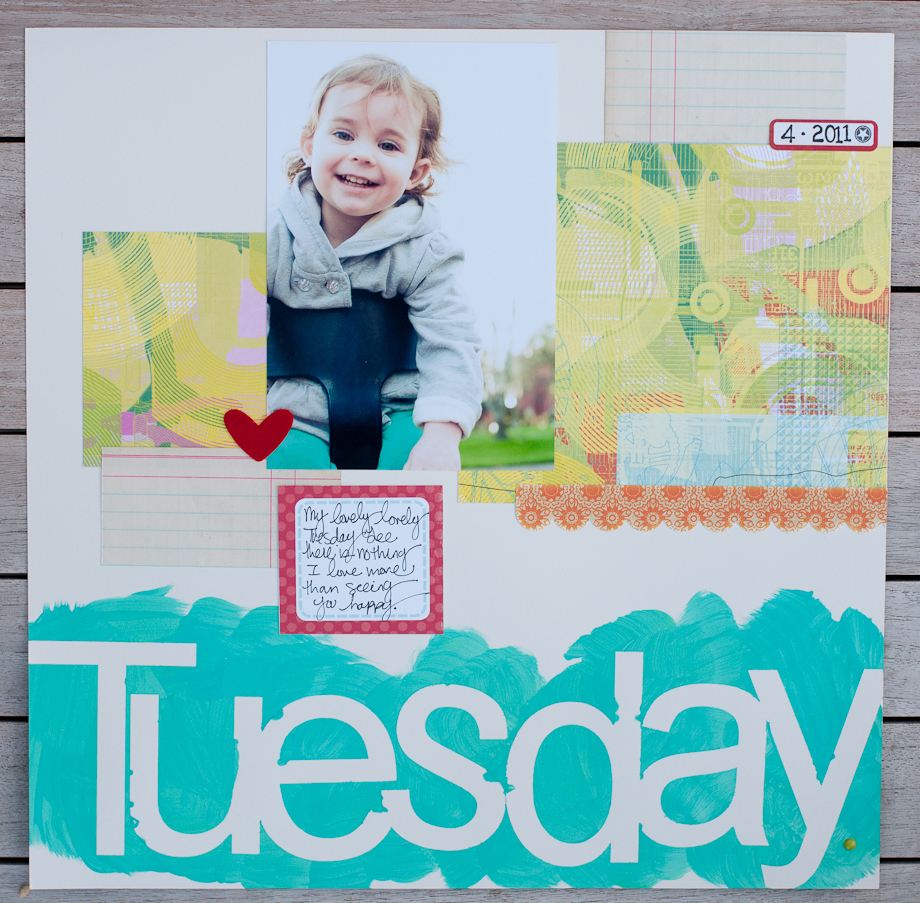 The Tuesday on this layout is a negative from the pillowcase on craft weekend. I didn't iron it perfectly onto the paper so it's a little messy, but I still love it.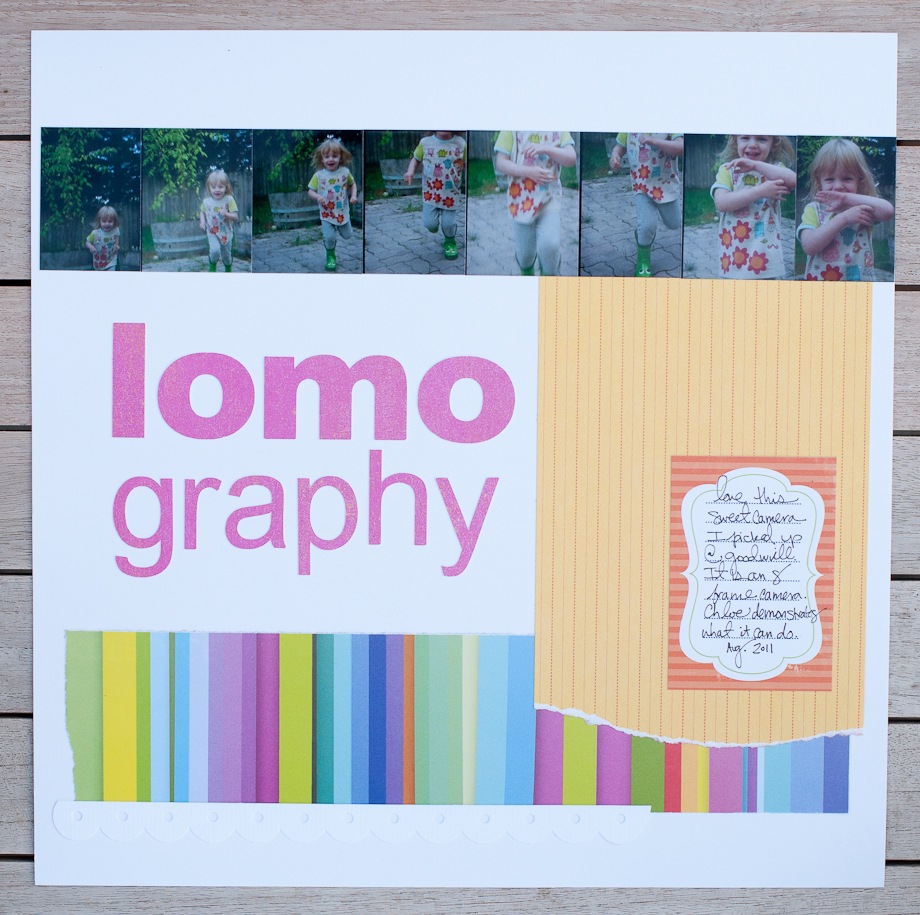 I took a lomo print, cut it up and arranged it to make the strip of photos on the top. The prints have individual photos in a weird order (counter clockwise I think).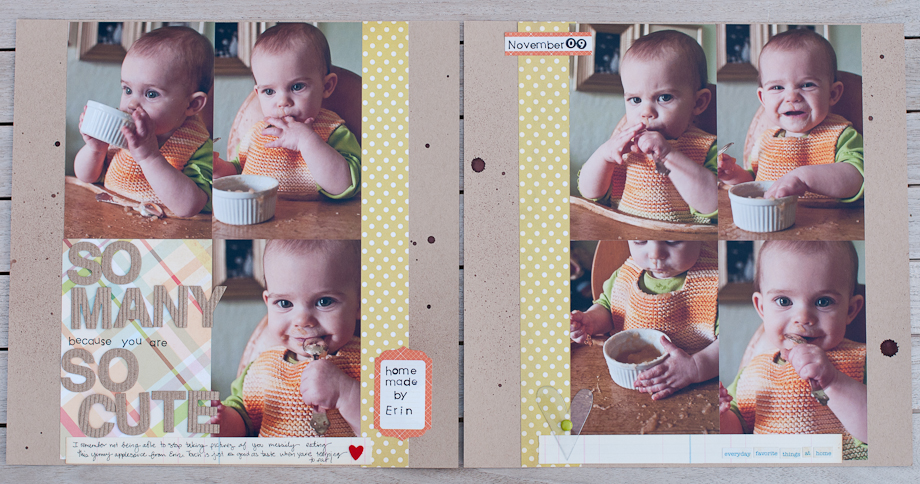 A rare double pager, but I just couldn't weed the photos down to less than this. I think I took fifty photos of her eating applesauce (two years ago!) and printed at least a dozen!
I love doing layouts like this so much, but I'm onto something new too. I got my supplies for doing Project Life next year and dove right into them. I decided to go back and scrapbook 2011 month by month using the separated page protecters. I'll share soon, I just have to say, I love it for all the random photos and so does Bj. He is glad to see them out of the three-up photo albums I store my printed photos in that are not scrapped (Library of Memories style). I'm not sure if I'll go back any further than that, and I think in 2012 I'll do weekly or bi-weekly pages, but either way I'm glad to be recording my memories, as always.