Tuesday is being so cute about the baby right now. She loves talking to it, but more than anything she likes playing pretend with her baby. Most specifically Thomas (Tommy), her go to baby doll. I got her this little cheap baby doll so she would have something entirely plastic to take in the tub. I've already made Tommy a dozen diapers, which were a big hit.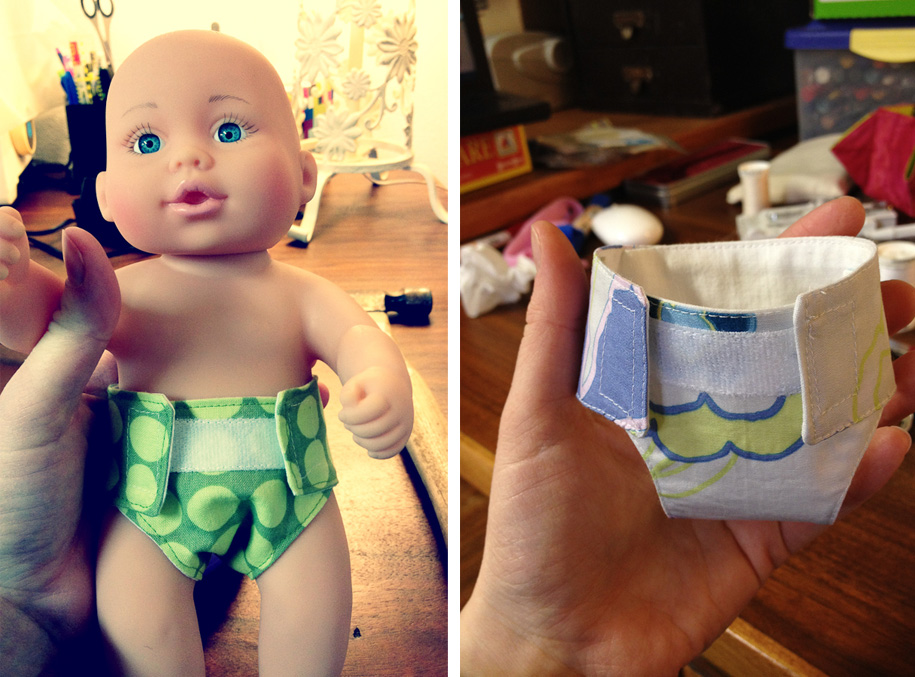 I used this tutorial. The next request was a carrier for Tommy, "Just like you used with me when I was a wittle baby!" "And green, with some polka dots."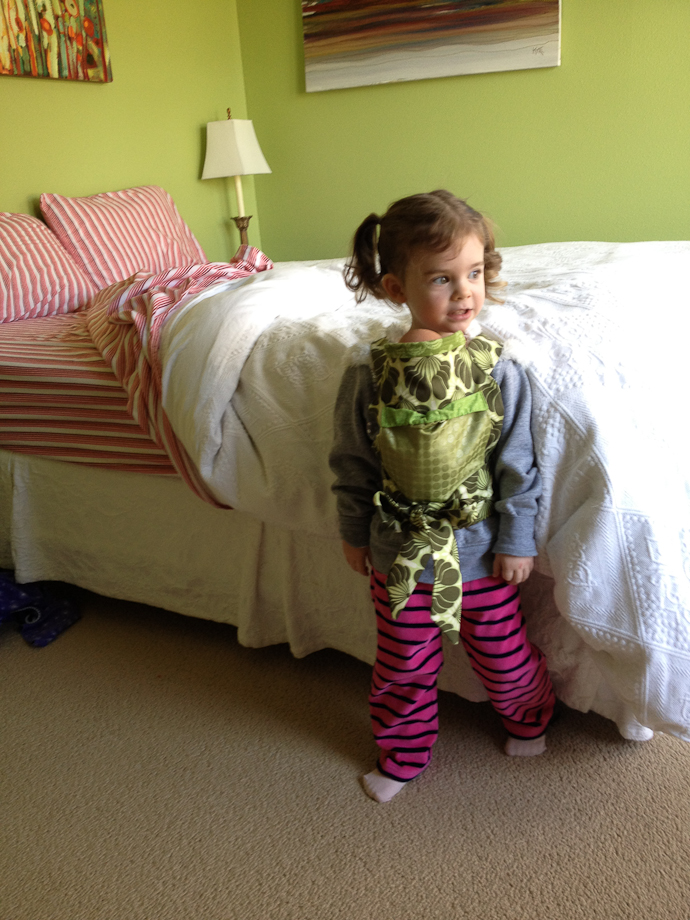 The carrier we used with her was a Baby Hawk (we loved it). So I fashioned this to be similar (I've also made this Sew Liberated pattern, and used some of those techniques).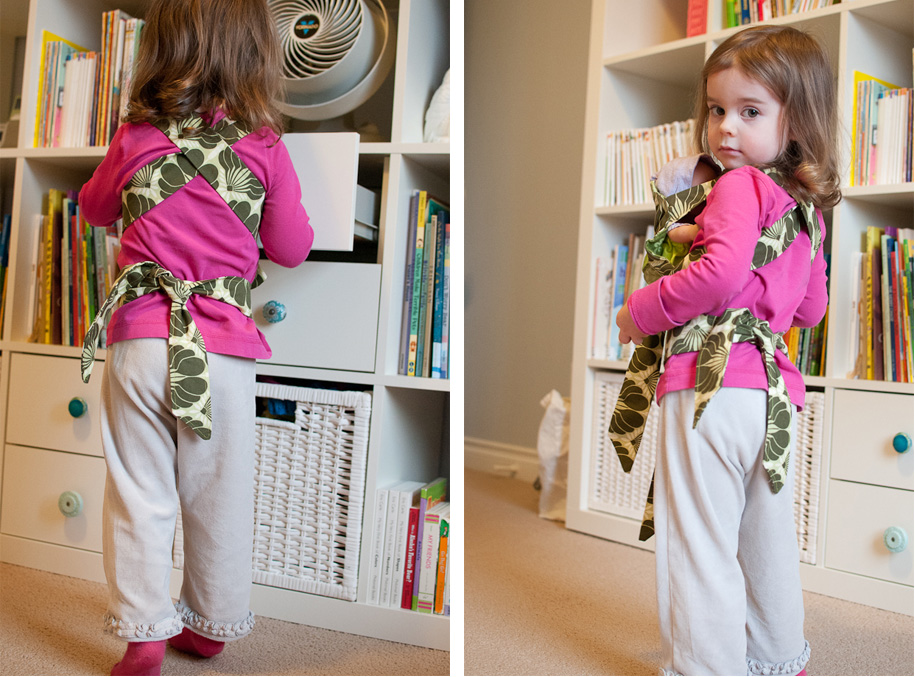 Really pretty easy, it went together quickly, using left over fabric from other projects. Thomas has been with us pretty much constantly lately, so this does free up her hands. Oh, minus that time I dared take Tuesday to the store with out Thomas. Hello 15 minute mega tantrum. Now what to do about the baby she says is in her tummy? The "funky baby". If you ask her what that baby looks like she does a pose and shouts, "funk". Oh three year olds, how I love thee.