Tuesday is very proud of her big giant TWIN sized bed. I had picked out some fabric thinking we would just use her crib mattress for a while, but that didn't work out. I wanted to use the same fabric so I just got a coordinating sheet at Target for the back of this duvet cover.


It's hard to see in this picture but the sheet set came with a ruffled pillowcase, it's so sweet. The green pillow was the one we made with Karen and her girls using this tutorial (it's a great easy one first time sewers!). To piece the top of the duvet with out an obvious seem I used a tutorial from a fellow Portland Modern Quilt Guild member, Elizabeth. I used a fusible web instead of glue though.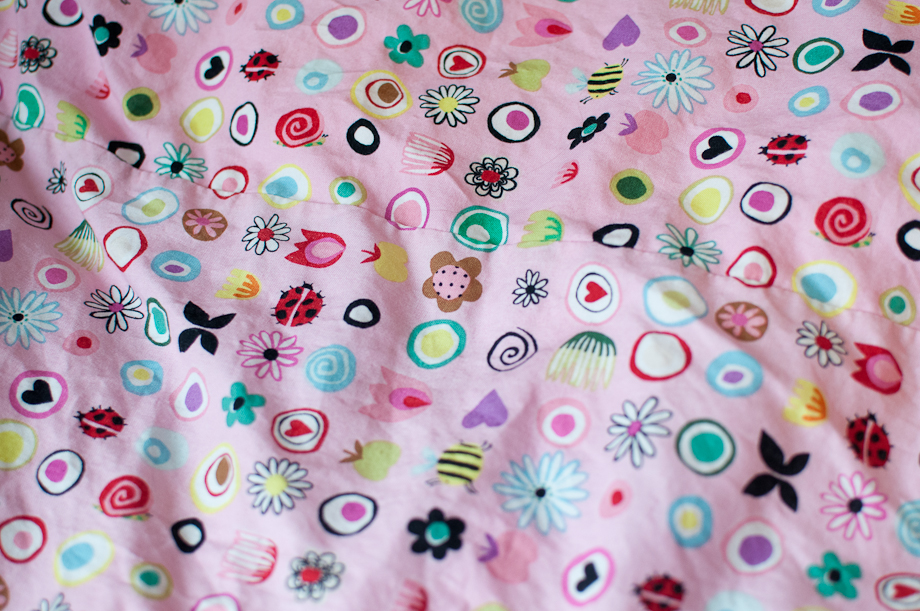 It worked really well, and I'm super happy with how this turned out. Now I'm feeling a bit twitchy to make something for the new baby!