I'm not sure exactly what made me do it. I think Bj and I were looking at a swimsuit and he asked me if I could make one for Tuesday. Hmm. I had pinned a tutorial a while ago, maybe I could! Never mind that I'd never used a double needle and had no clue about specialty elastic and knits. We went to Mill End during our anniversary weekend and I picked up a lot of swimsuit material. First up was some really cheap practice stuff, then some more fun patterns and textures.
For the tutorial I used you draft your own pattern using an existing swimsuit. I've drafted a pattern from an existing garment before so I had some confidence in this area. A bit too much. Tuesday tried on the swimsuit that was quite high cut and said she'd love to wear it. I had to break it to her that we don't wear swimsuits that don't cover all our private areas (ya, her whole chest was showing). I went back to the drawing board and this was swimsuit number too.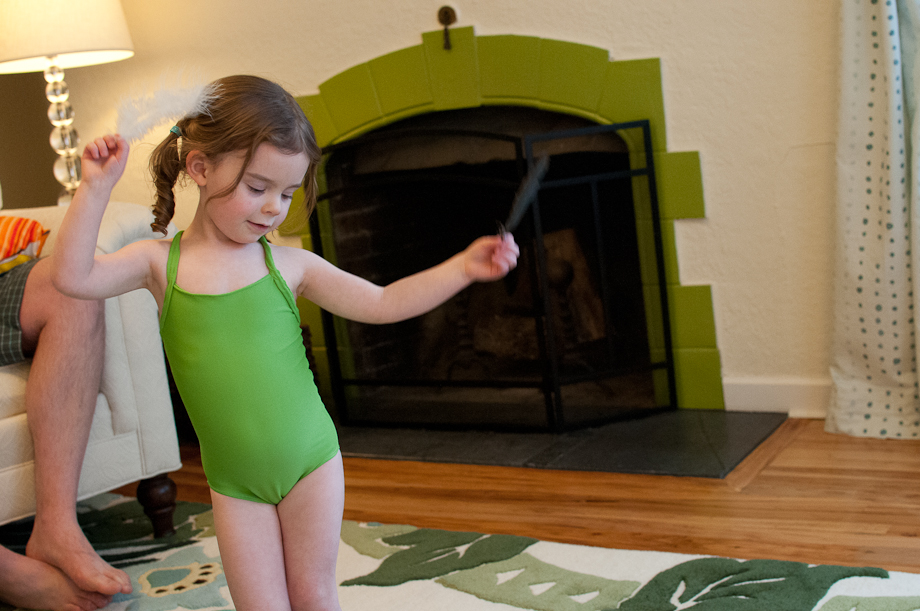 She wasn't that interested in pictures during her interpretive dance…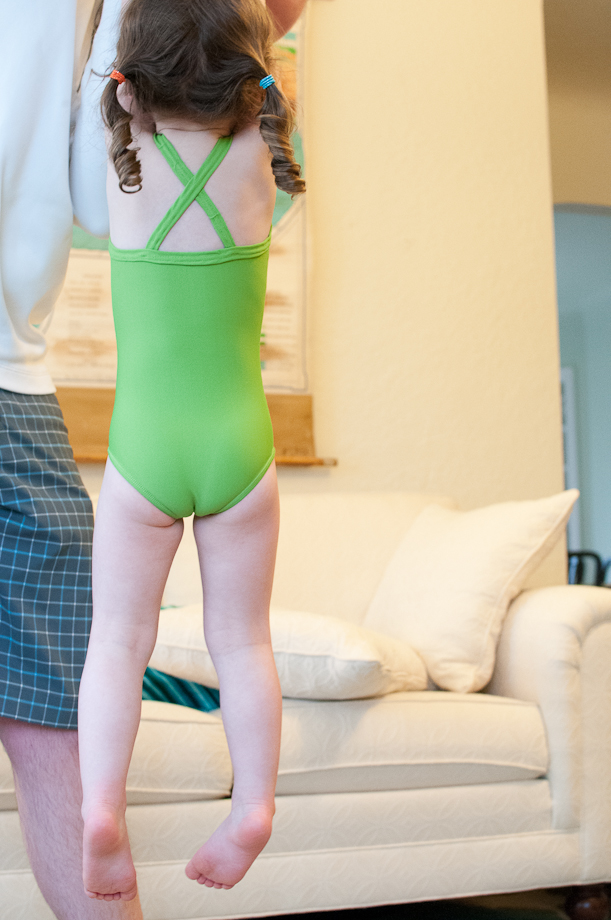 This is better, and certainly wearable. But the bottom was still a bit small. The bottom on the store bought suit was really big so it was hard to come up my own measurements. I thought the top could still be higher. And my biggest problem was double needle tension.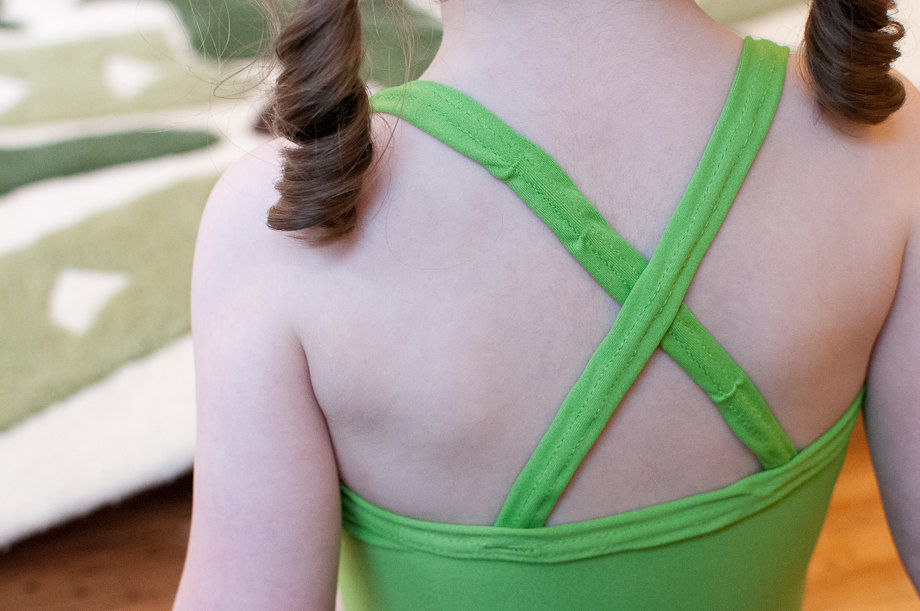 Polished looking, it is not. I made myself sit down with the specialty elastic and material (on the straps here you sew through three layers of it) and figure out the best tension. Once I did that I knew I could do a third swimsuit with much more success.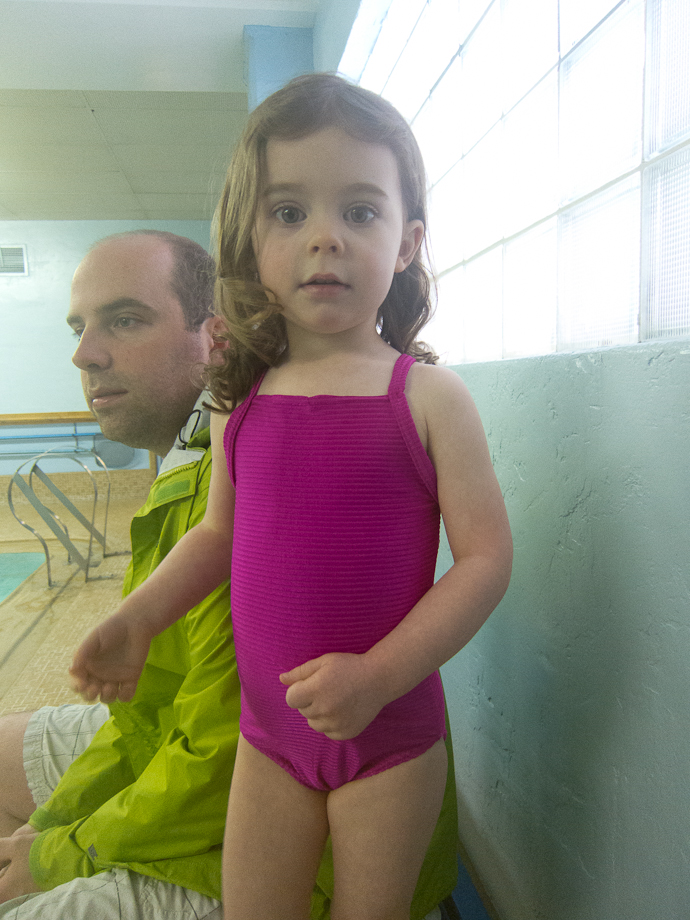 I finished it the night before swim class and laid it out for her to find in the morning. She loved it! I saved myself a lot of trouble on the last two by having her try on the bottom half before the top was finished, that way if I was way off I didn't have to waste a lot of time on something that wouldn't work.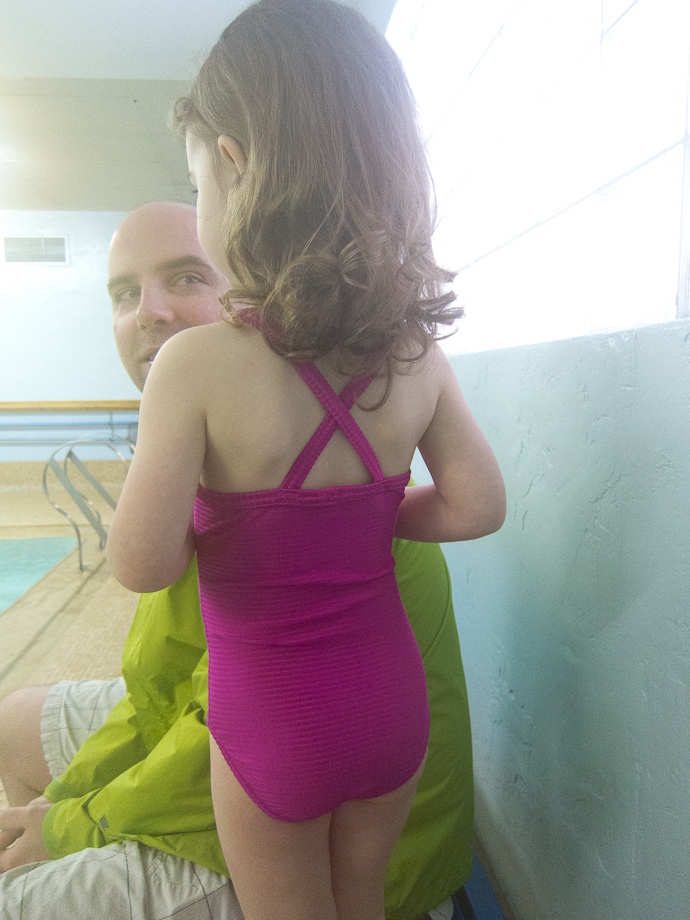 I'm sure I'll continue to get better, but for now I'm considering this as pretty perfect and I am so pleased with myself for figuring out a lot of things about my machine, and sewing in general.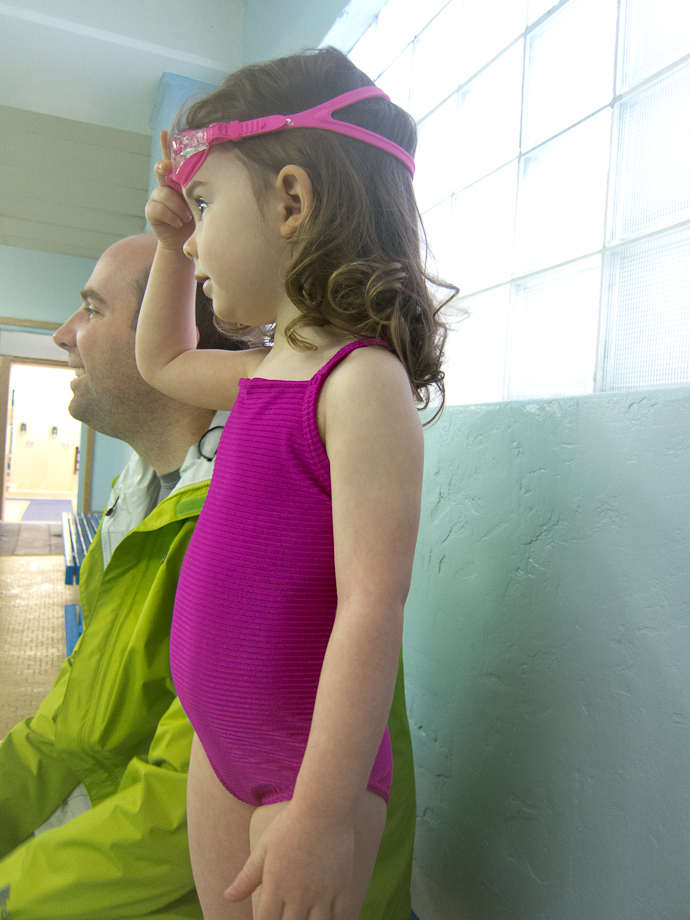 I'm glad I can make her a whole pile of suits for next to nothing that she can live in this summer. I don't have to worry about a couple of store bought ones getting trashed by some three year old adventure. I just have to figure out how to make bottoms now (I'm thinking little boy short type) for the dollar swimsuit tops I bought at the Hanna outlet last month.