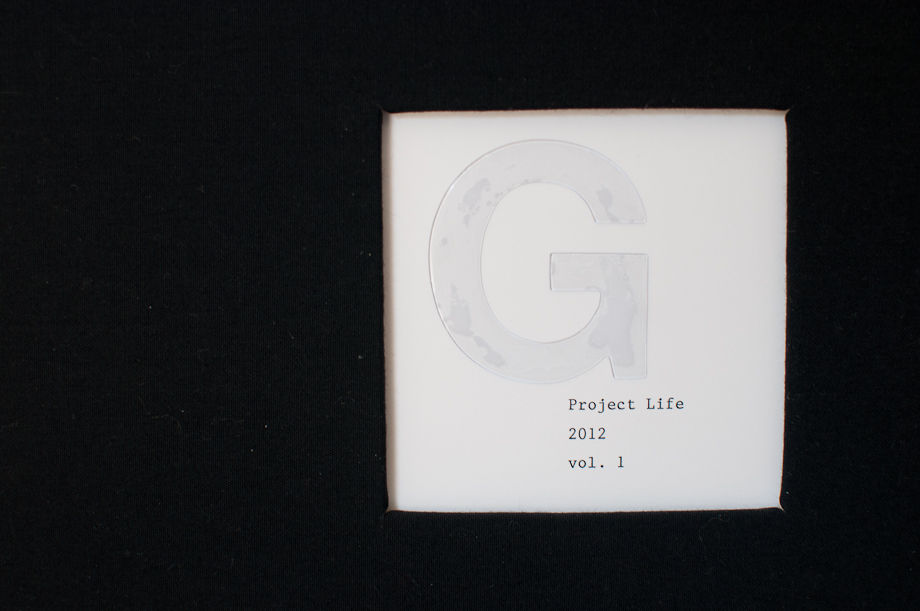 Are you doing Project Life? Have you gotten behind? I was. I was about four weeks behind current time on my spreads. I decided the best way for me to get back into the groove was to do a current week and then work backwards. It worked. Once I got the current week done I was able to remember just how much I love this project and cruise through the remaining weeks.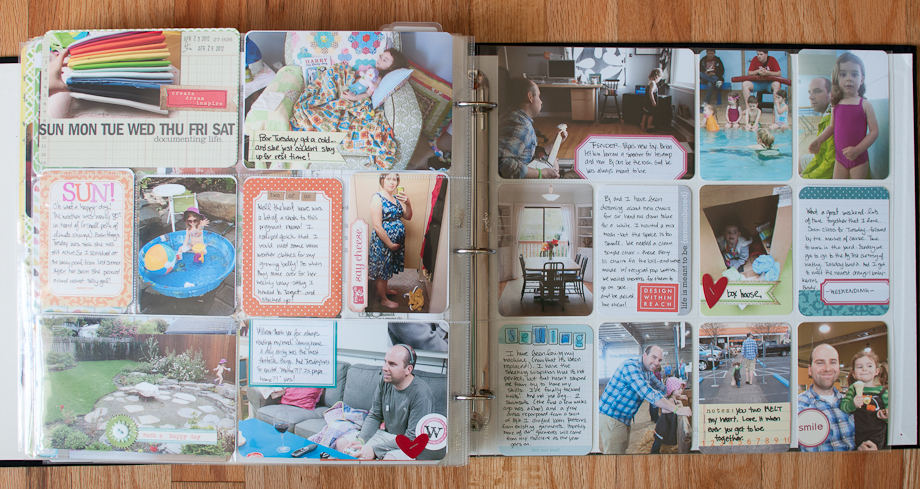 That is the spread that spurred my latest bout with the project. I have been so into sewing lately that I didn't think anything was going to pull me back to paper crafting, but this project really is a gem.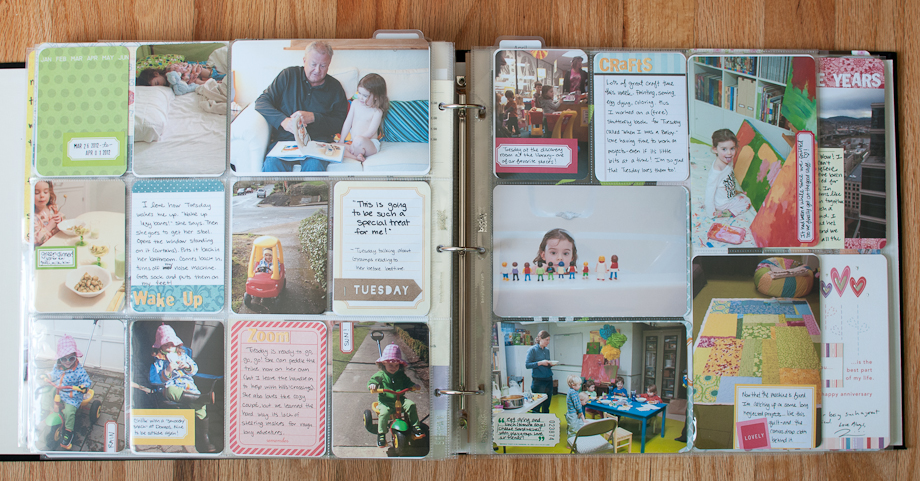 Another week another spread. These are the ones I went back to finish after that April 23-29 week. I kept them all pretty simple, and I like that. If I had a certain type of product (letter sticker, label, etc.) out I just used it over and over, easy! I actually got about five weeks done in one day with Sarah here!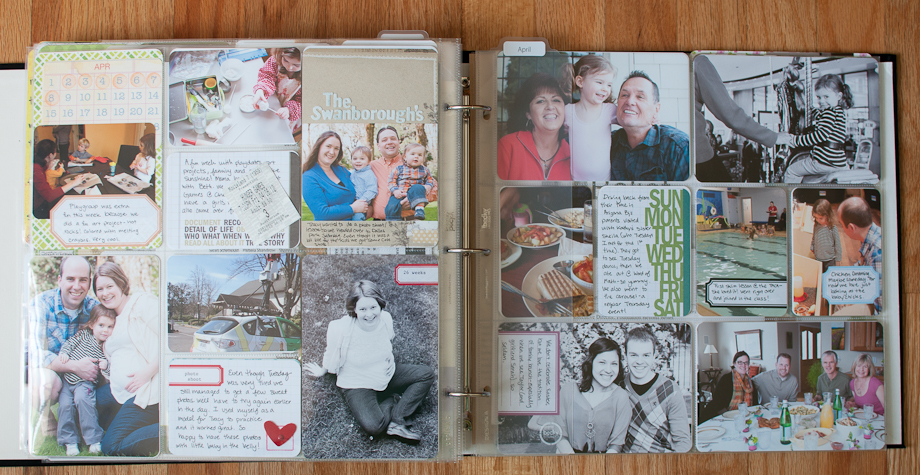 I had a lot of photos from this week because my friend and I did a photo shoot at a local park. After getting behind of a bit I realized that having a few special photos representative of the week is all that really matters. I'm not worrying about getting "everything" in.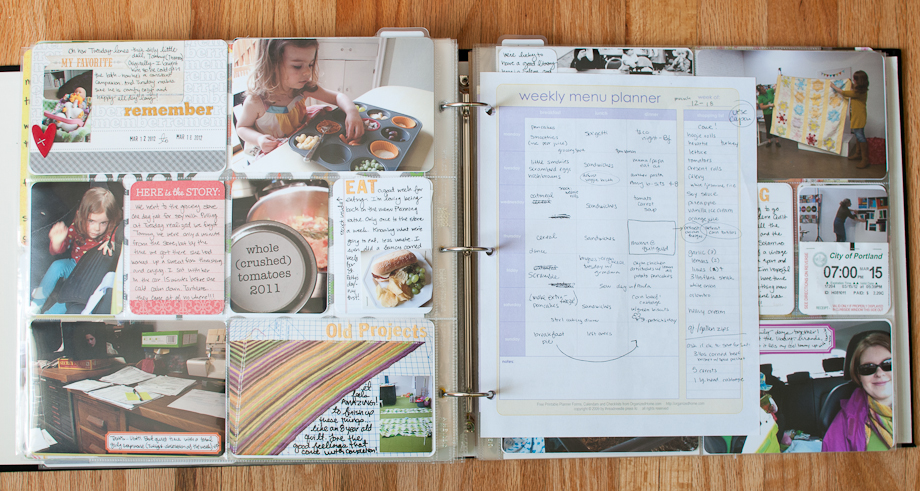 Here's one that was completed before that I just didn't share. I have been doing menu planning for a few months (minus the last few weeks) so I stuck one of the printable I use into the album. I just hole punched it, easy. I don't feel the need to do this every week. In fact since this is a year long project (yes really) things that happen over and over can be spread out over the year.
Despite having tons of fun with this project and not worrying about including everything (much less "stuff" these last few weeks), I was surprised when I went back and finished those missing weeks that my first album is full! I went back to the title page I made at the beginning of the year (see here) and filled it in with a few pictures. I waited to do this so it was representative of the time in the book.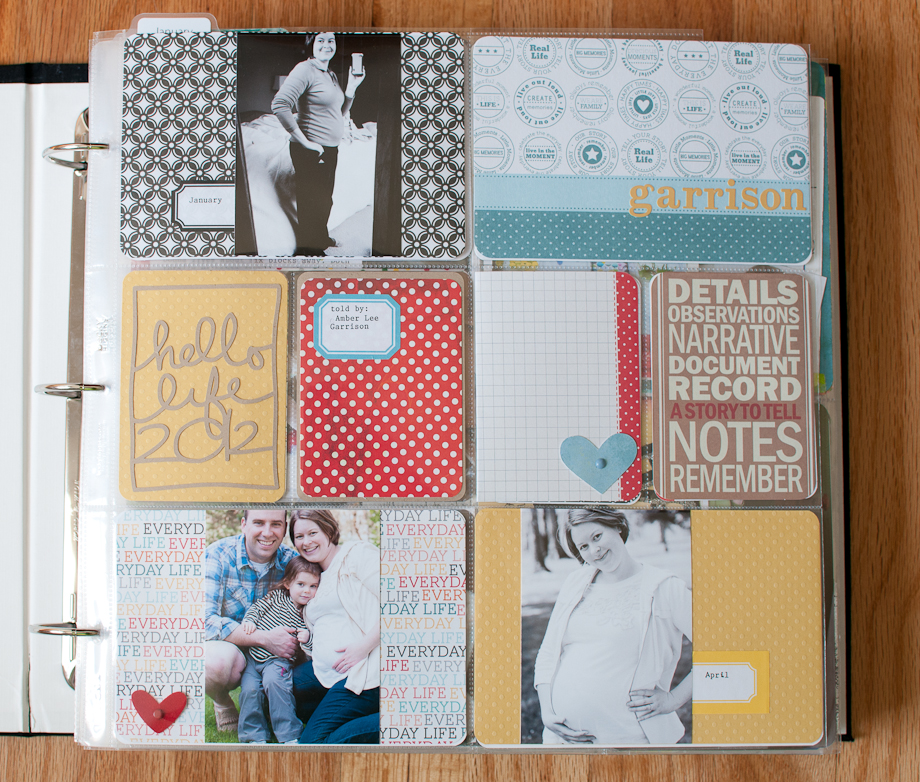 I also added notes about the last four months, and things to look forward to in the next four (the baby!). For the last page I did it super easy: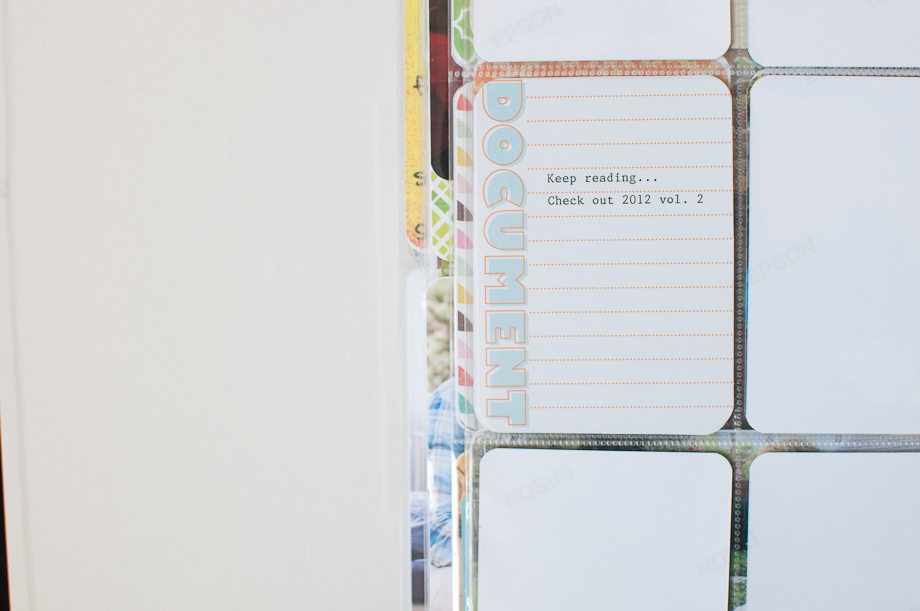 I went ahead and did up titles for the next album: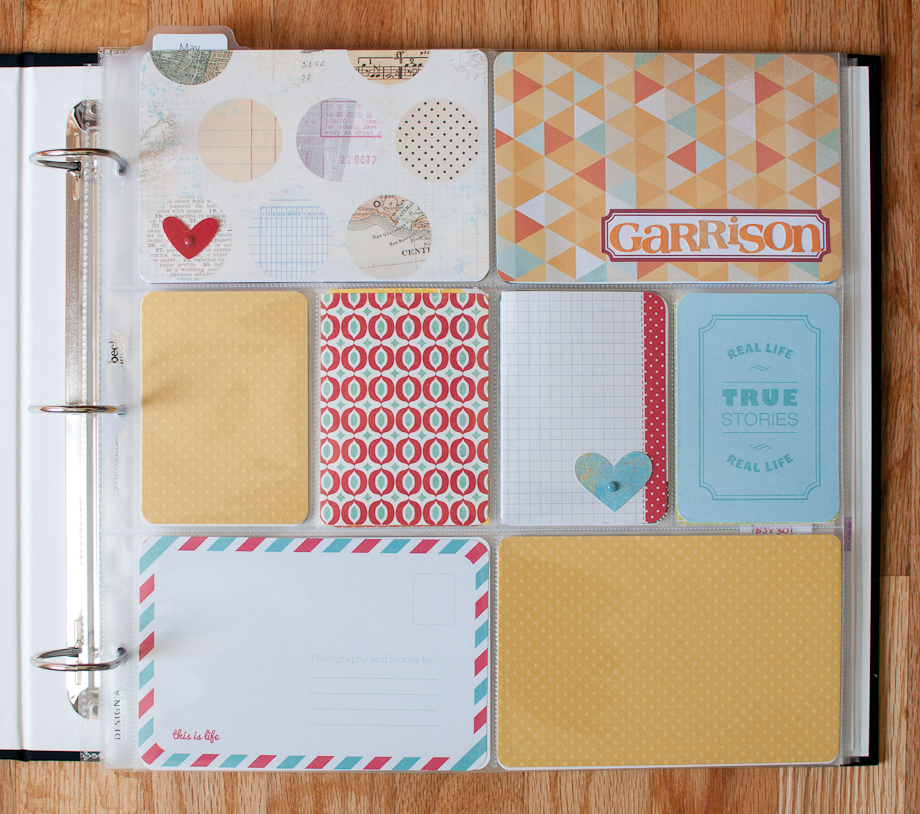 Very similar, to keep it, you guessed it, EASY!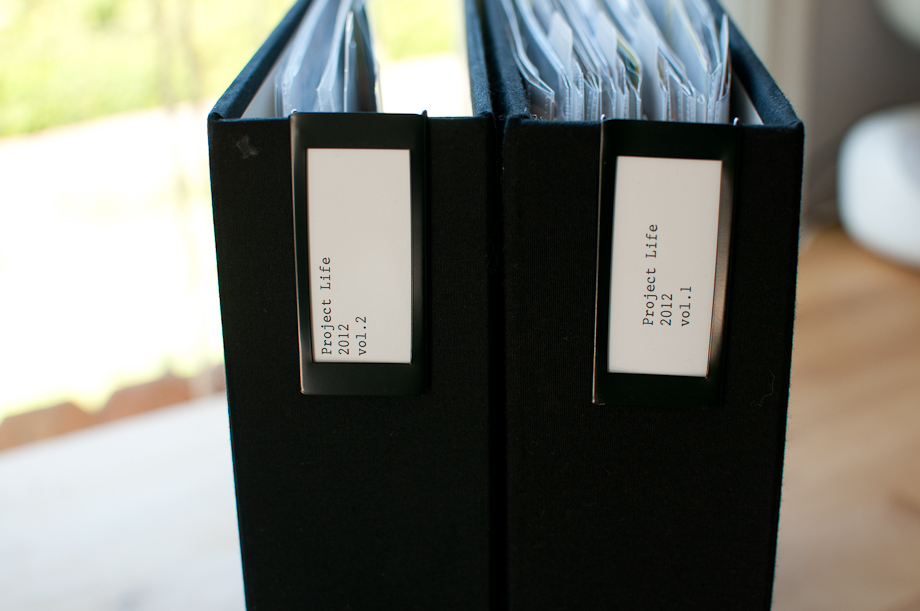 And onward!