Oh how I am addicted to this simple fun pattern (free pattern found here).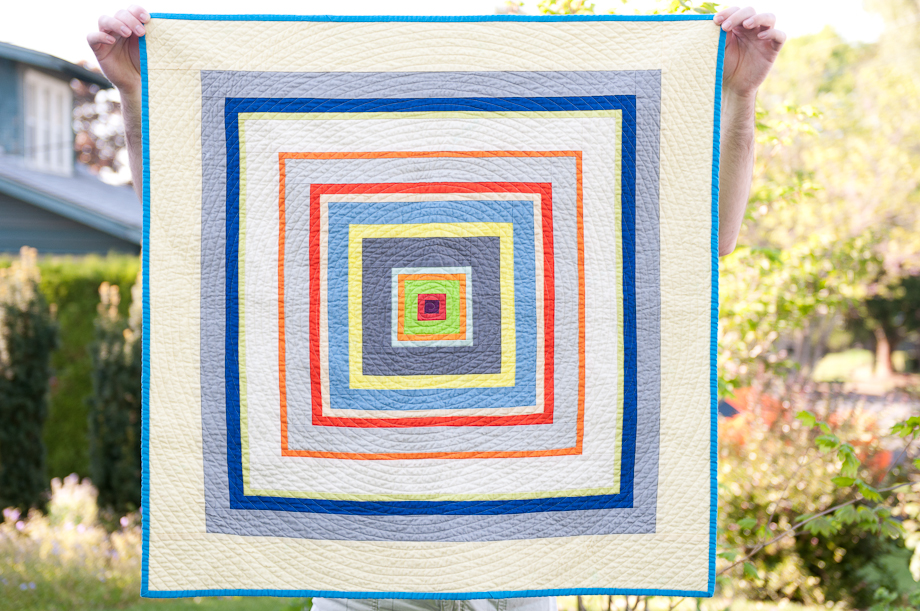 This is the second one I pieced, the first top was pretty much the same as the example. Making up different color combinations is so much fun!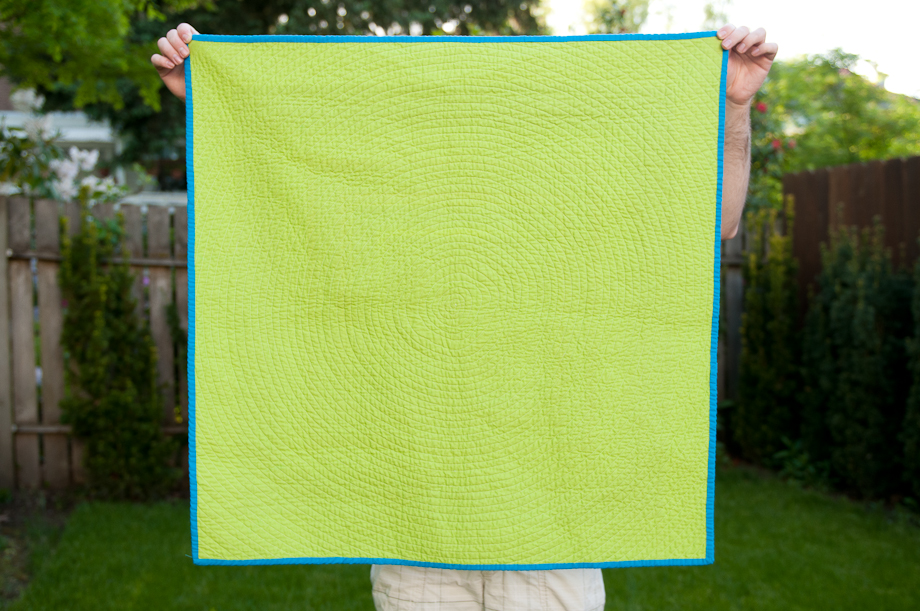 I chose to do the back simple, in a Kona solid. I love how it shows off the quilting.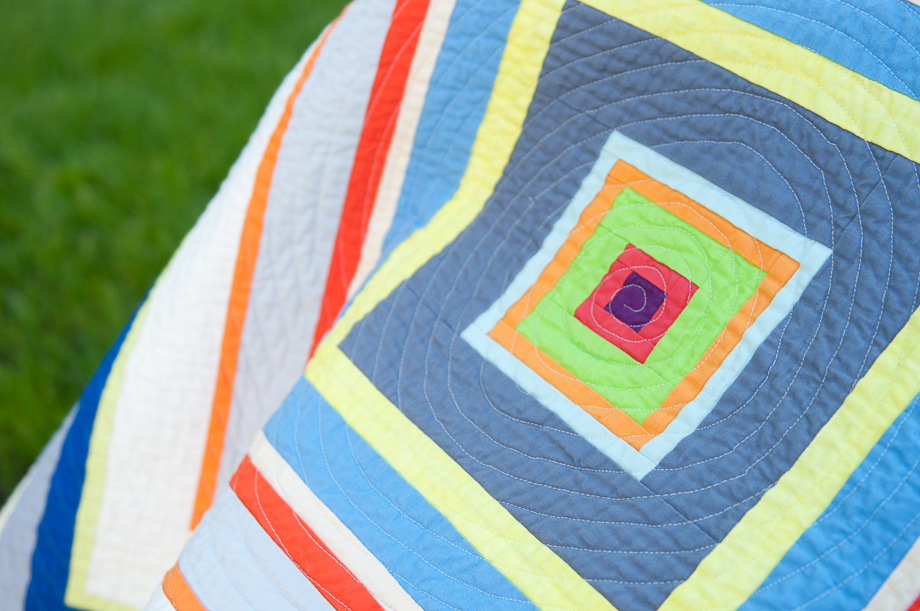 Even though I practiced (and ripped it out once one the actual quilt) the swirl was really hard for me to get right. I had to free motion for the first bit before the circle was wide enough for me to maneuver with a walking foot. Once I got the walking foot on it was so much easier. I was able to use the foot as a guide and go around. BUT I went around the wrong direction so instead of each pass making me have less bulk in the throat of the machine I had more. UGH! Lesson learned. Good think I have two more of these spray basted already (I said I was addicted!).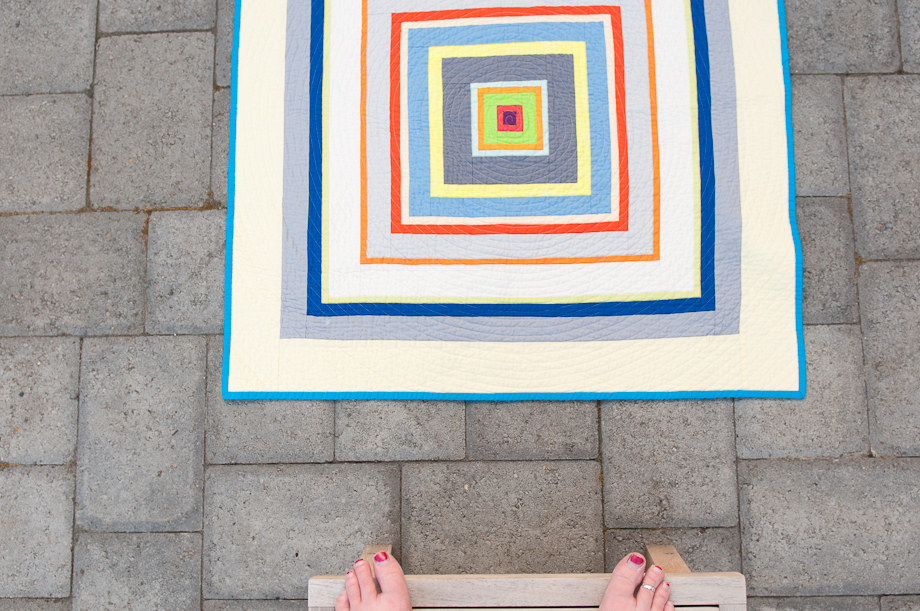 If you're coming to quilt guild this week you'll see lots of this quilt since I used it to take example photos for the photography presentation Paula and I are giving.
I'm not sure what I'm going to do with this quilt. It's either going to be for the new baby, or the baby stash. The baby stash is a really good idea I came up with to help myself with future baby showers that may occur before or in the first year of new baby (and who knows how much quilting I'll get in then?!?!). I need to stock pile other presents as well. Can you believe this is when I started shopping for Christmas last year? I love to get thrifted things for people and summer is always easier to find those treasures. Oh speaking of that I spent all weekend thrifting with Sciarrino! I've been busy integrating the new treasures into my house (and purging other things). I'll snap some pictures soon if you want to see the truly random things I gather on these trips.