Well this was a fun bonus from my midwife that I didn't get to experience last time.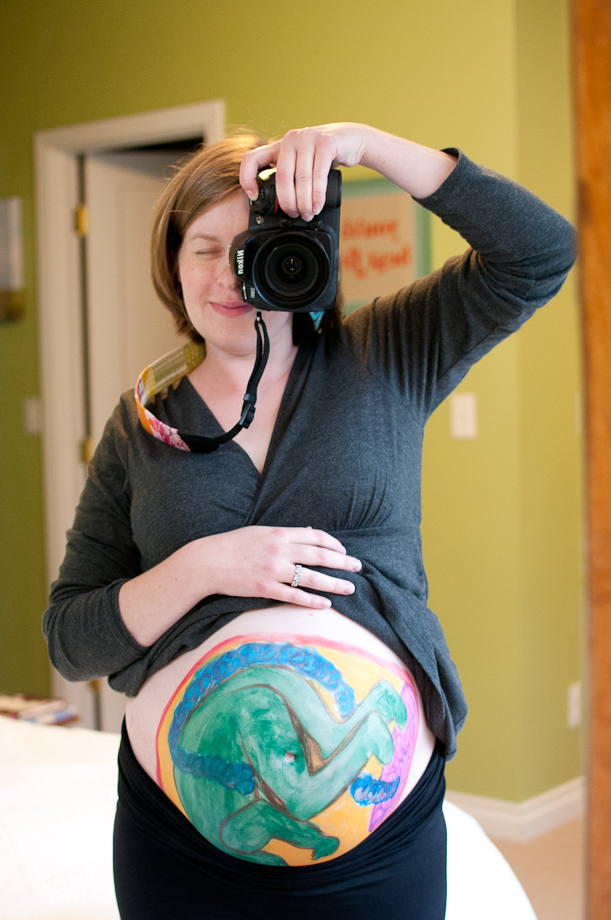 At my last appointment my midwife used water color crayons to draw out little baby on my belly. Of course it's not exact since this little baby is quite the mover. Seriously the baby moves all over all day long.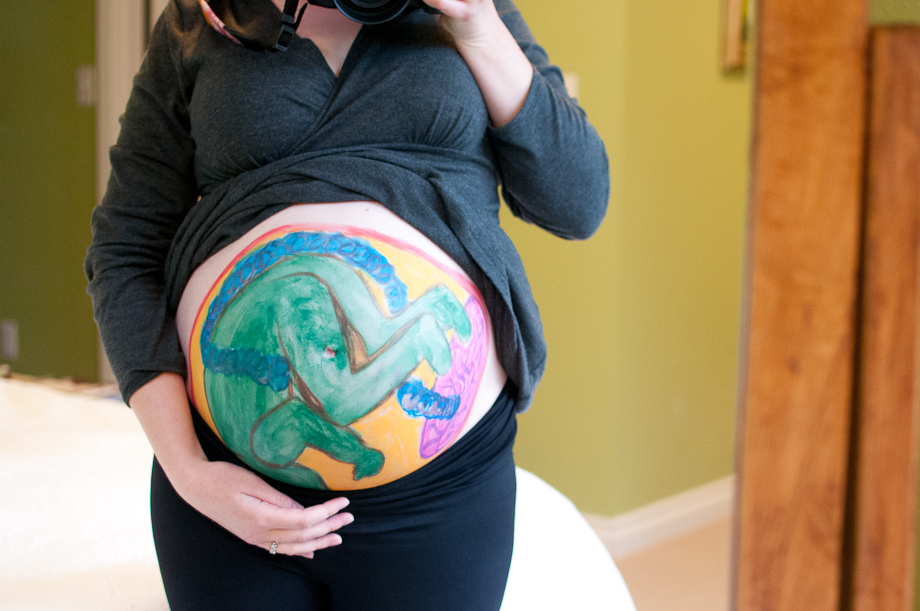 But it's such a cool visual! Her apprentice commented that it's one thing to talk about a short torso, and quite another to see it this way. So true. Where are my other organs right now? Crammed up who knows where giving me super heartburn! I can't wait until my stomach has room. I'm going to eat for five days straight I swear!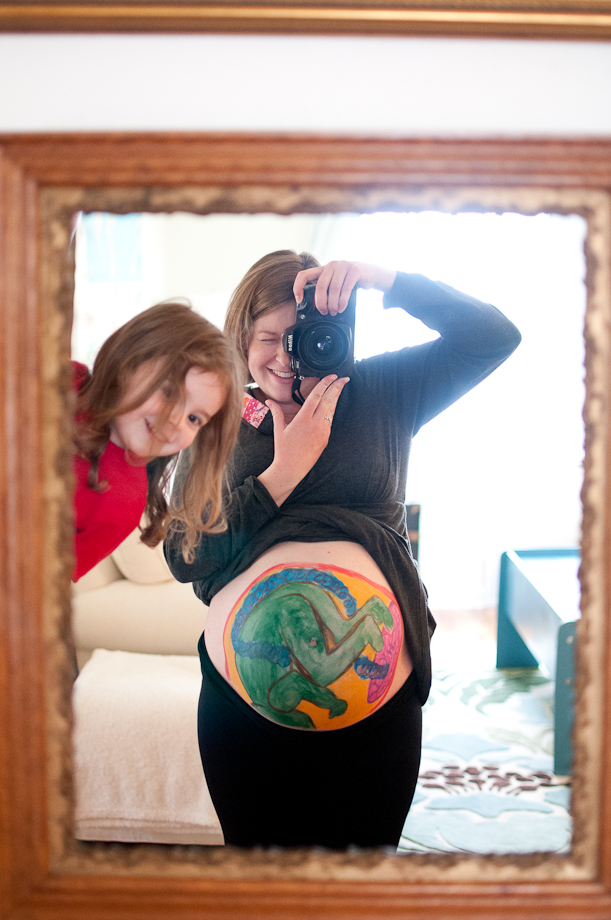 Tuesday was quite amused as well. She picked out the green color for the baby. Glad she picked a dark color, we can just pretend that I don't have mass amounts of brand new stretch marks, yay!
Have you or your partner had this done? I had never heard of this before and I really love it. I told my midwife (another homeschooling mom) that it would be so cool to do organs on a little kid. Tuesday loves this lift the flap body book we have and I think would really get a kick out of looking at her body like that. I only have about 197 water color crayons from college (monotype printmaker) so I think we could do something really cool. I'll save that project idea for the someday when I have more energy category. So if you try it let me know how it goes.