My friends and I have an agreement that every baby gets a baby shower, which is awesome since I love showers of any kind. Double awesome that I was the lucky recipient of this shower and TRIPLE AWESOME that Sciarrino hosted the most amazing shower ever. I mean, of course she did right? The one for Tuesday was fantastic. Sciarrino told me to wear white to the shower and I had it in my head that she was going to have the guests come dressed according to the sex they thought the baby was (blue for boy or pink for girl). Of course now it seems silly I ever thought that since Sciarrino knows how I feel about girl/boy pink/blue madness (not a fan). When Erin opened the door in blue I knew I was right. But I was in for the best surprise. A Life In Color shower!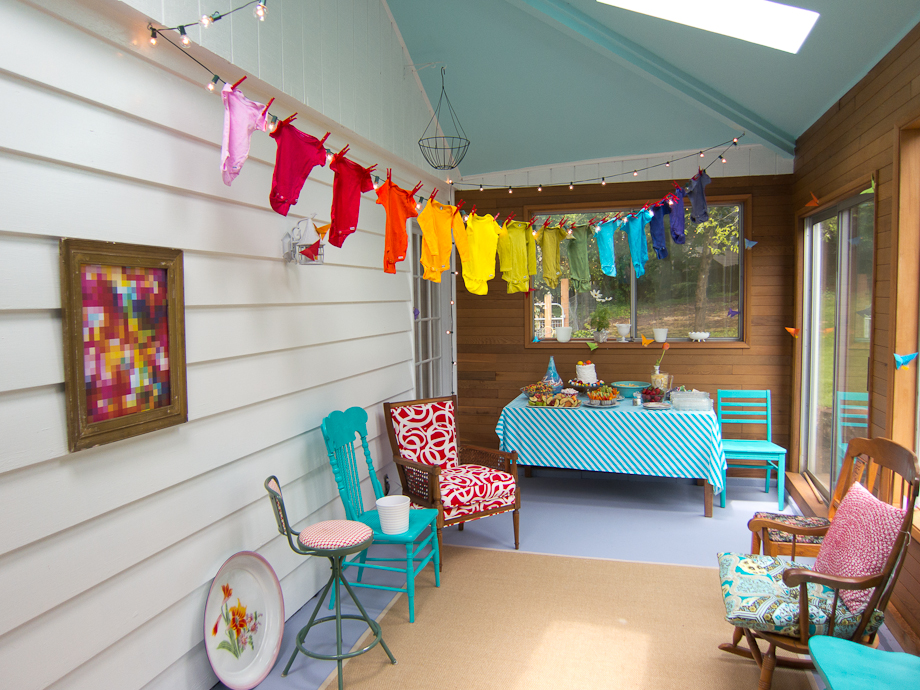 The whole house had colorful touches; like I was walking into a dream shower I never even knew to dream about!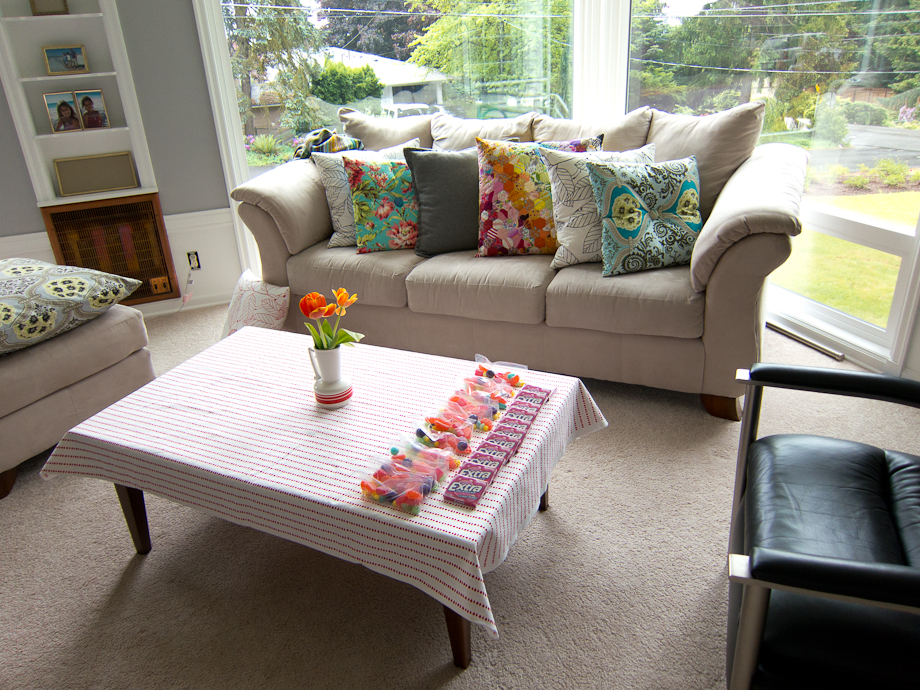 (yummy favors. I do love me some sweets)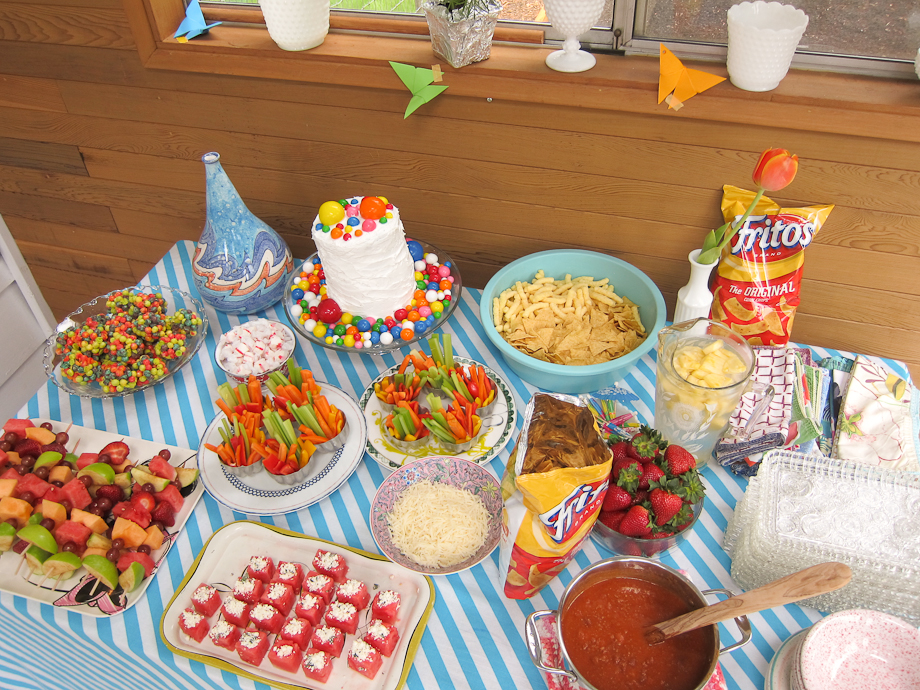 Mmm. I forget what she called the chili + Frito thing, but it was so good. Oh and that cake?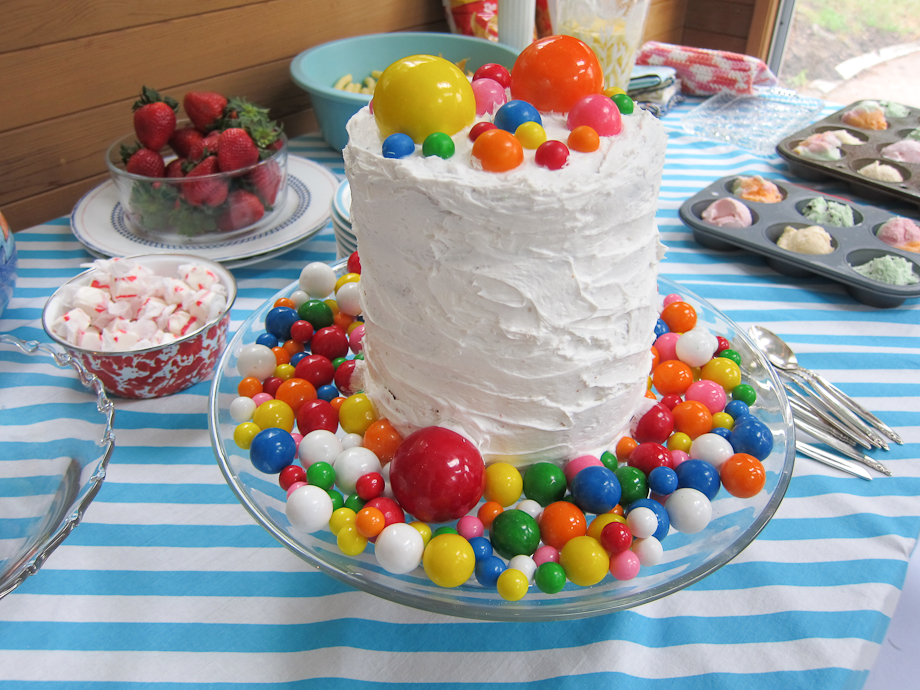 Wait for it…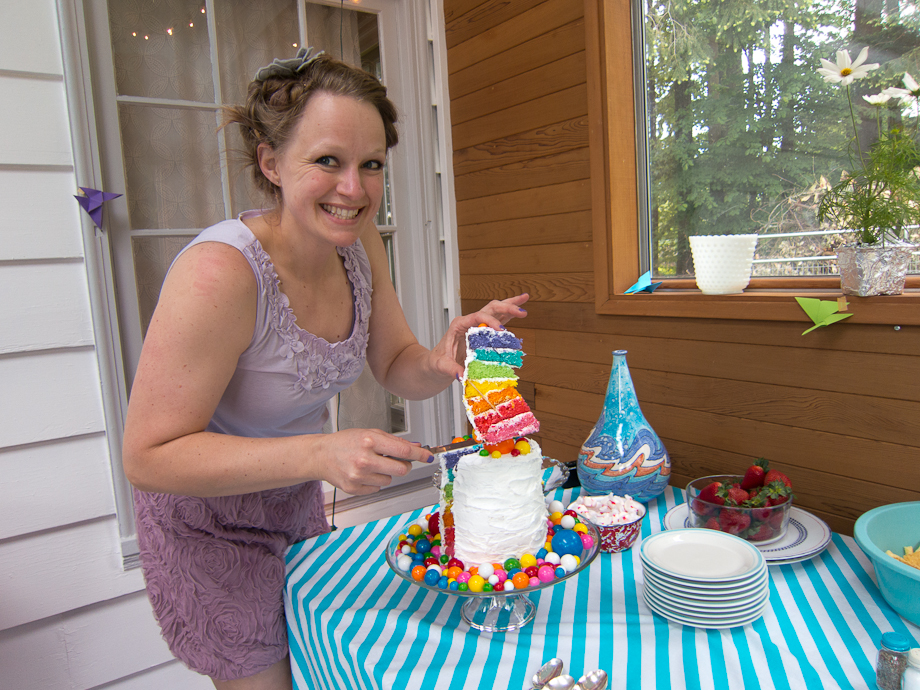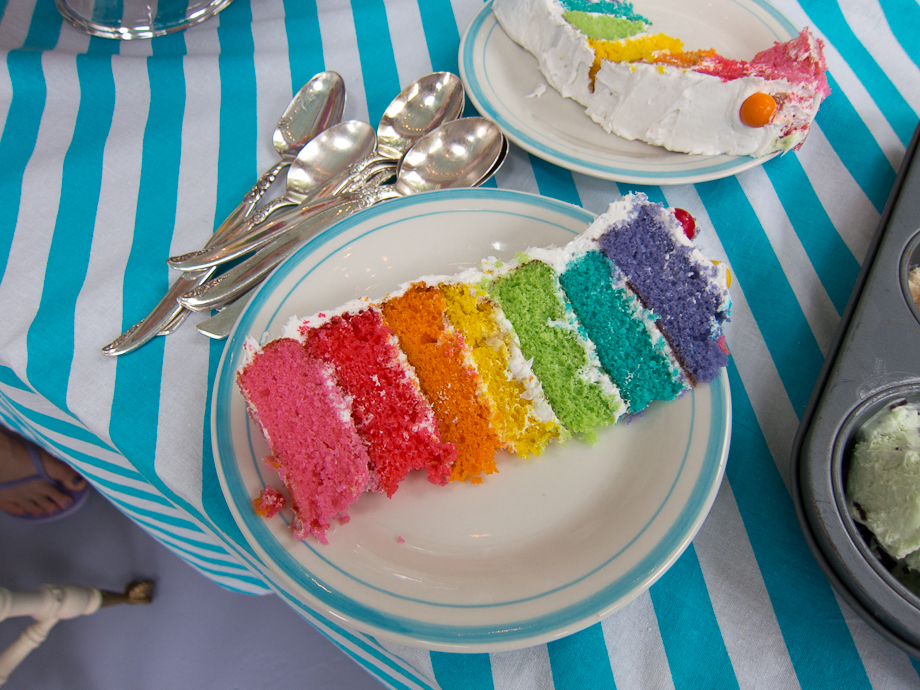 She sent me home with the leftovers and though I have not had much of an apatite as of late I managed to eat a very large portion of this cake. Can you blame me? I did give Tuesday a little slice and her eyes about popped out of her head at the awesomeness.


Decor and food wasn't enough. We played some fun games, including this one that was way too hard for me. Baby pictures. With the added twist of a sibling or friend in the picture it made it impossible for me!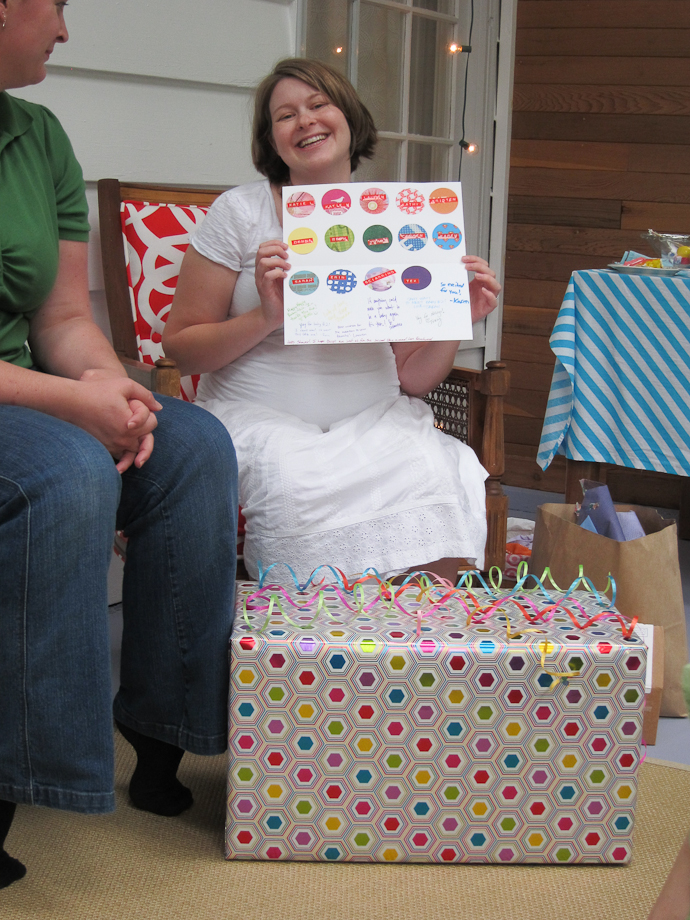 14 of my friends went in on an awesome hammock for the baby. I know they all love me (and I do have the best friends ever), but I think they all pity me because of Tuesday's sleep situation and like me hope this is a magic trick for baby #2.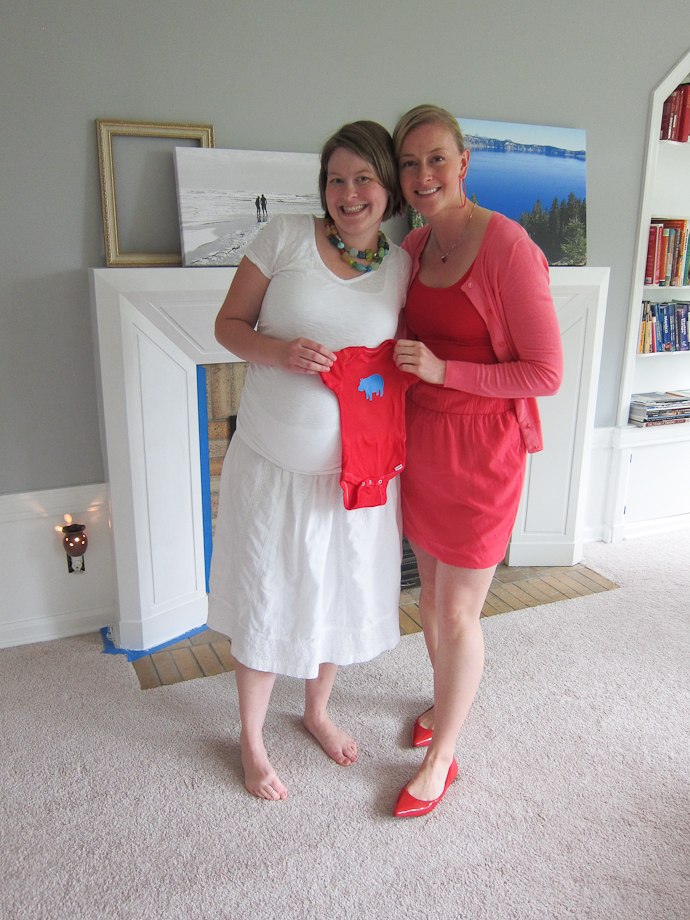 Best dressed Lauren with one of the onsies. I got to keep all the ones hanging up and the ladies decorated them with a cut out of their choice. Sarah cut out a bunch of flora & fauna shapes with her Silhouette. So why was Lauren the best dressed and why was I in white?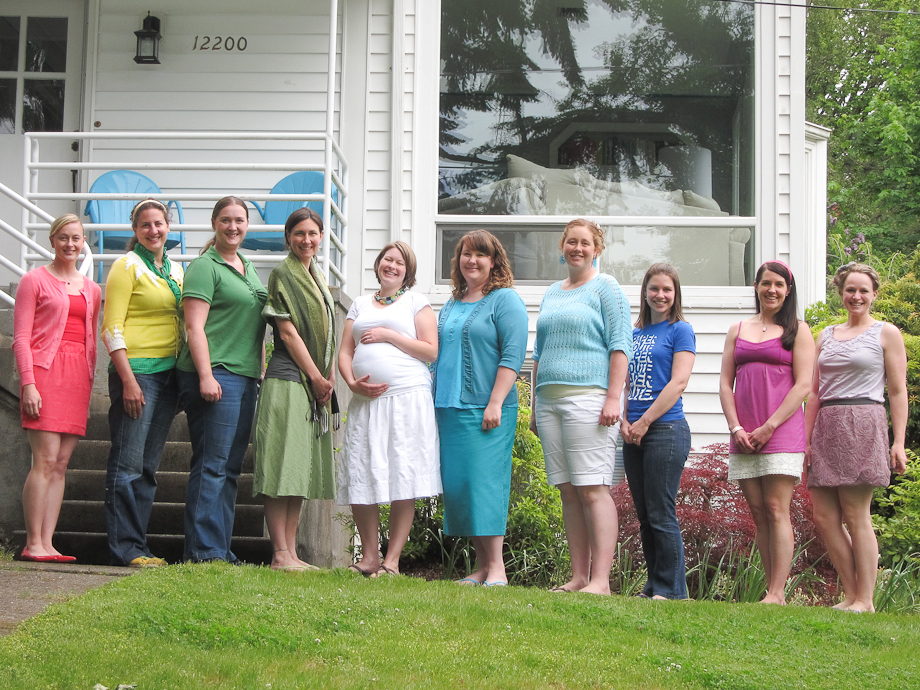 BECAUSE MY FRIENDS DRESSED IN A RAINBOW! Is that not the most awesome?!?! Sciarrino sent out invitations color coded with pantone swatches for the guests to wear (really!). You can see the awesome invitations and more details on Sciarrino's blog (it will be obvious that she took a lot of the photos I used here) .
To my wonderful friend Sciarrino you are the best. I had such a wonderful day and am so happy to celebrate baby number two! And to all my friends, who made it and those that couldn't, thank you, thank you! I swear the notes are going in the mail this week! Much love!