Yesterday Sciarrino through me a monster baby shower. It wasn't actually monster huge, but literally about monsters. You may have seen this link in my side bar. Bj and I loved the monsters so much that Sciarrino came up with the idea to throw a shower where we made them. Her place looked so cozy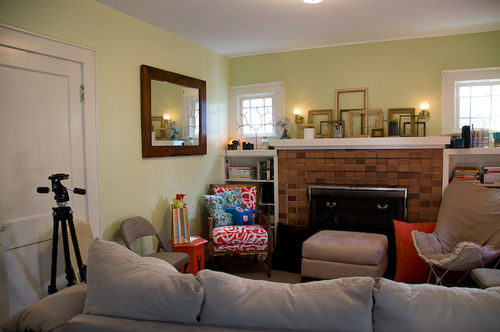 And she was a wonderful hostess, of course. Check out her party favors: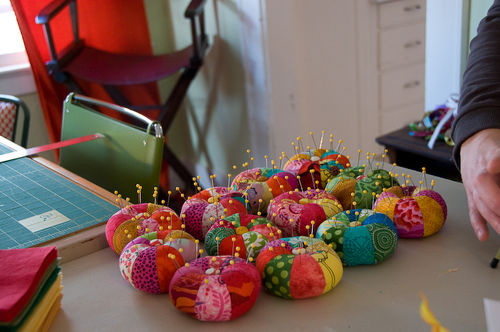 (from last minute patchwork and quilted gifts). We gathered around and made a bunch of friends for little baby:



Our results: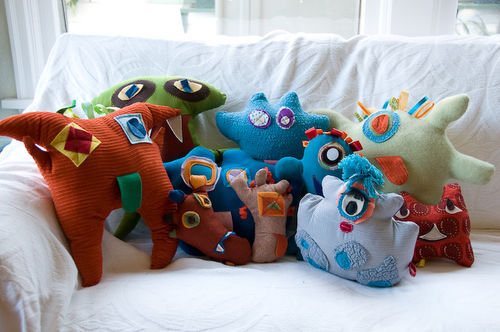 *edited: I put each monster up individually on my flickr page.
The only bummer about the shower was that a few friends couldn't come because they were sick. And Sarah's car got sick, so she was just able to pop in after she got rescued. I missed you guys! I got some more super cute baby things. It turns out most baby things only come in one style: super cute.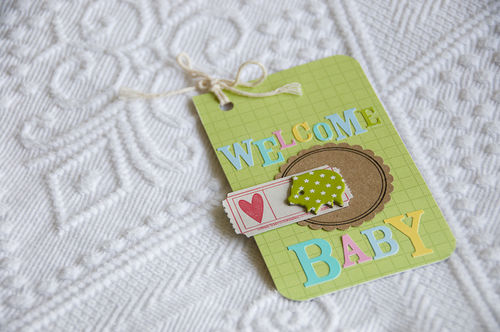 (card from Sarah). Baby got sweet little books (it's first chunky kind!), blankets, including some from Sue that were extra large for good swaddling, safety things, and tiny clothes: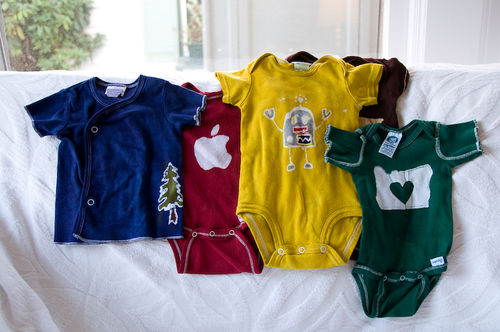 These were made by Erin. She has gotten so good at batik since our adventure in dying this last summer. Bj freaked out about them, of course. I think he's going to be dressing the baby up more than me!