That baby, new baby, baby girl, little baby. Obviously we haven't settled on a name yet. But we do love her so!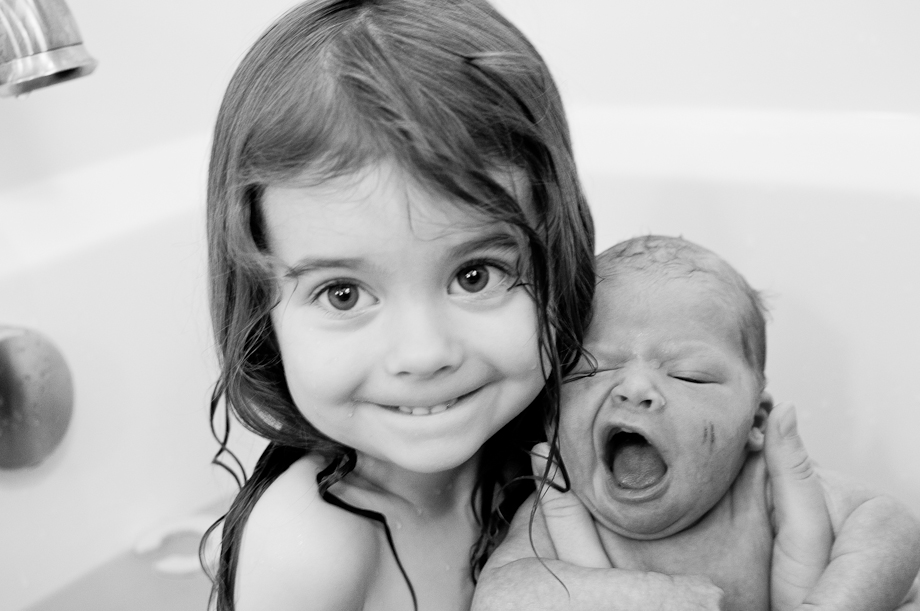 Sister bath time!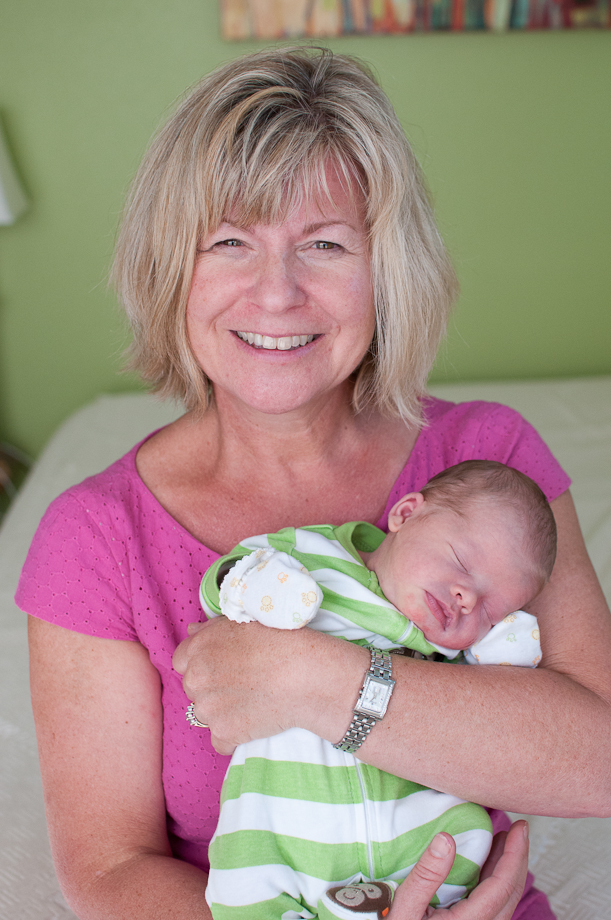 Grandma snuggles. Mittens required at all times… she mauled herself before she even got out of the birth tub, silly baby!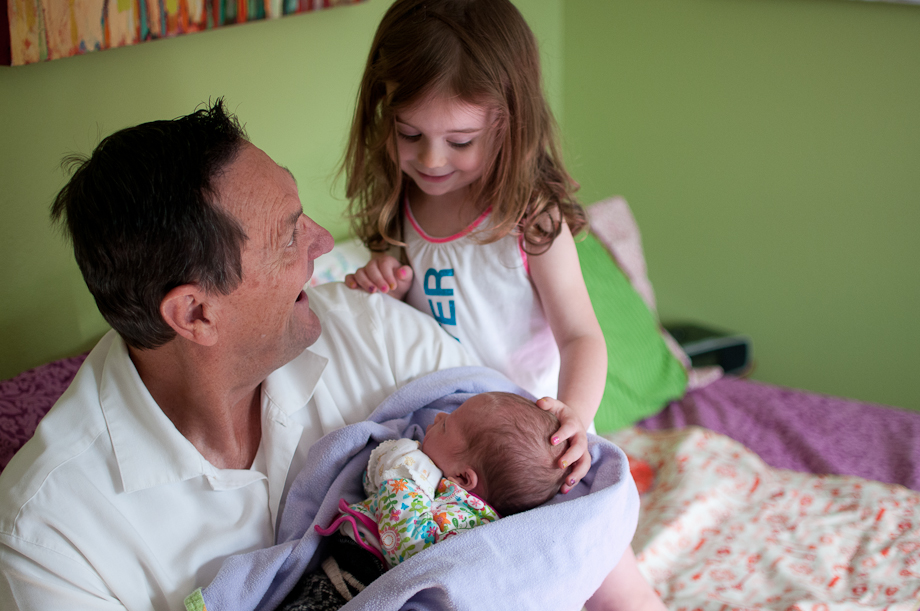 Tuesday loves to show off what a great big sister she is, this time for Pops.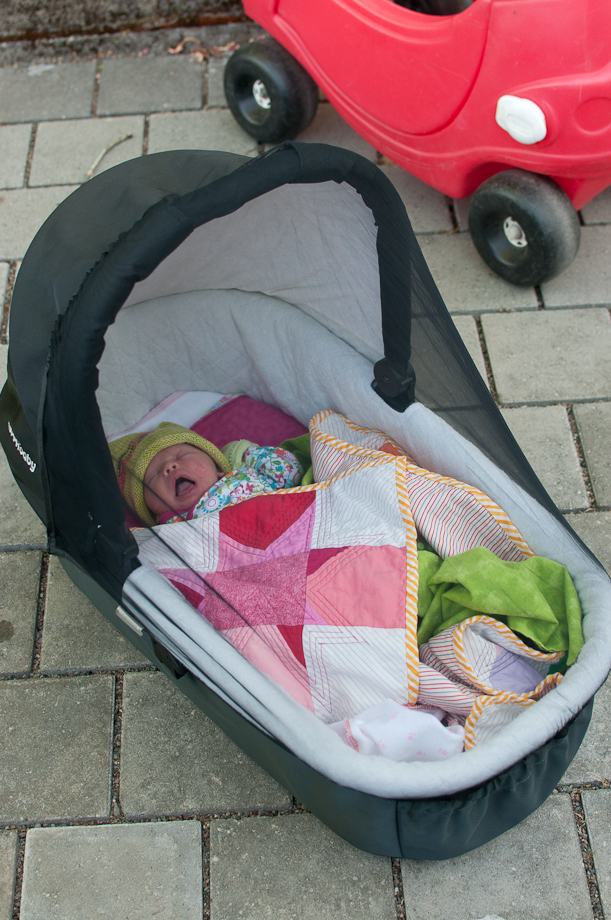 Outside while we hang out… in a wool hat. It's still so cool in the evening. I hope it gets warm enough to ripen tomatoes this year! Oh and that awesome quilt is by her Aunt Sciarrino. I need to take more pictures of it (with baby), but she just spit up all over it… again.
Yes that is the extent of my photos! Good thing I had someone else come take family pictures of us today. She was here for four hours with us while we hung out and did our daily routine. I can't wait to see what she got (I do post a bit more on twitter). Baby is letting me sleep. And she naps. People SHE NAPS!!!! I am so thankful for her mellow personality. Already I see so many differences between her and Tuesday, it really is amazing. Tuesday is doing well. Today she had her first real breakdown (with the photographer here of course), but overall she is doing really well. Baby has not thrown off Tuesday's schedule at all. She is still doing two hour rests in the afternoon and going to bed (and sleeping in) with out issue. For that I say, I'll buy you a pony!
We've still just had family visit. Bj only has three more days before he goes back to work. I'm trying not to let that stress me too much! But We've held off more visitors so he can have more time with just his girls.
I'm working on typing out the birth story. I also have some random posts that I pre-wrote to put up at some point. So you'll here from me soon. And yes, of course, when we figure out the name I"ll let you know!