I have been doing so much scrapbooking via Project Life, that "traditional" 12×12 layouts have totally fallen by the wayside for me. I don't mind so much, but I do like that I can focus on fun paper combos and more story for the big pages. So while the computer was down I thought I'd go through some of my photos I have stashed and see which stories I wanted to tell.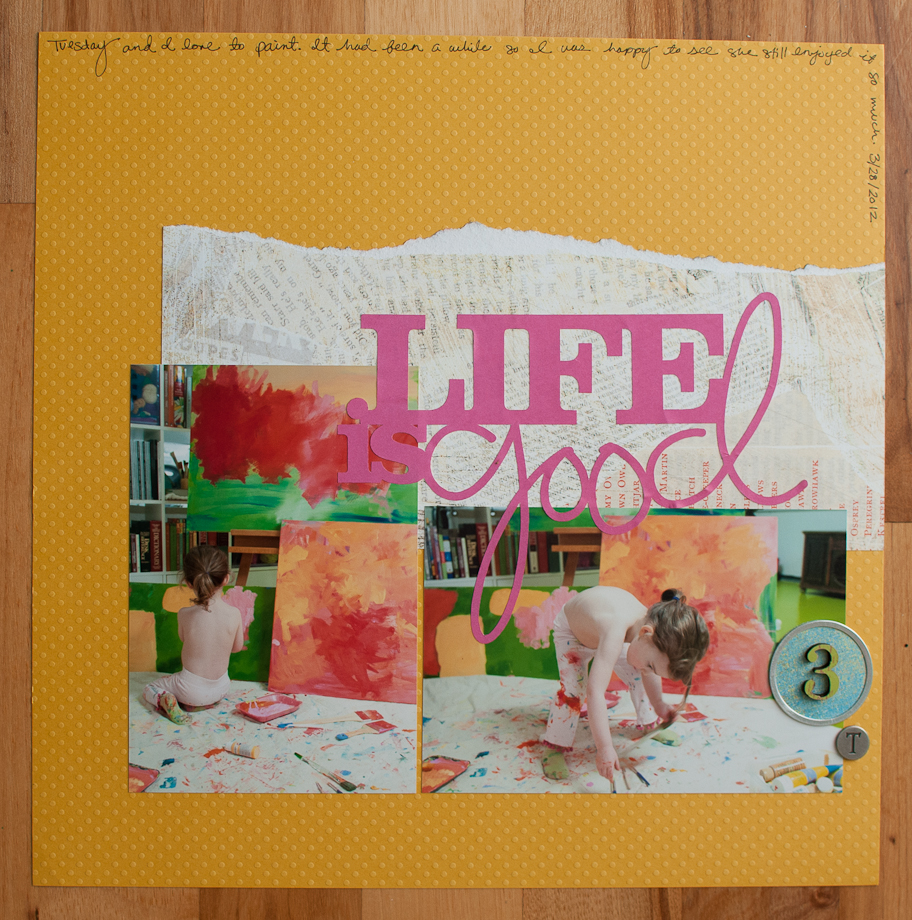 For my "warm up" layout I wanted to use up this "life is good" thing I'd cut maybe a year ago. I'm in total use it or loose it mode so I'm purging and using up old stuff like crazy. It feels really good. I decided to do a layout about this because I have pages of Tuesday painting a long time ago and I thought it would be fun to see the difference in her now vs. then.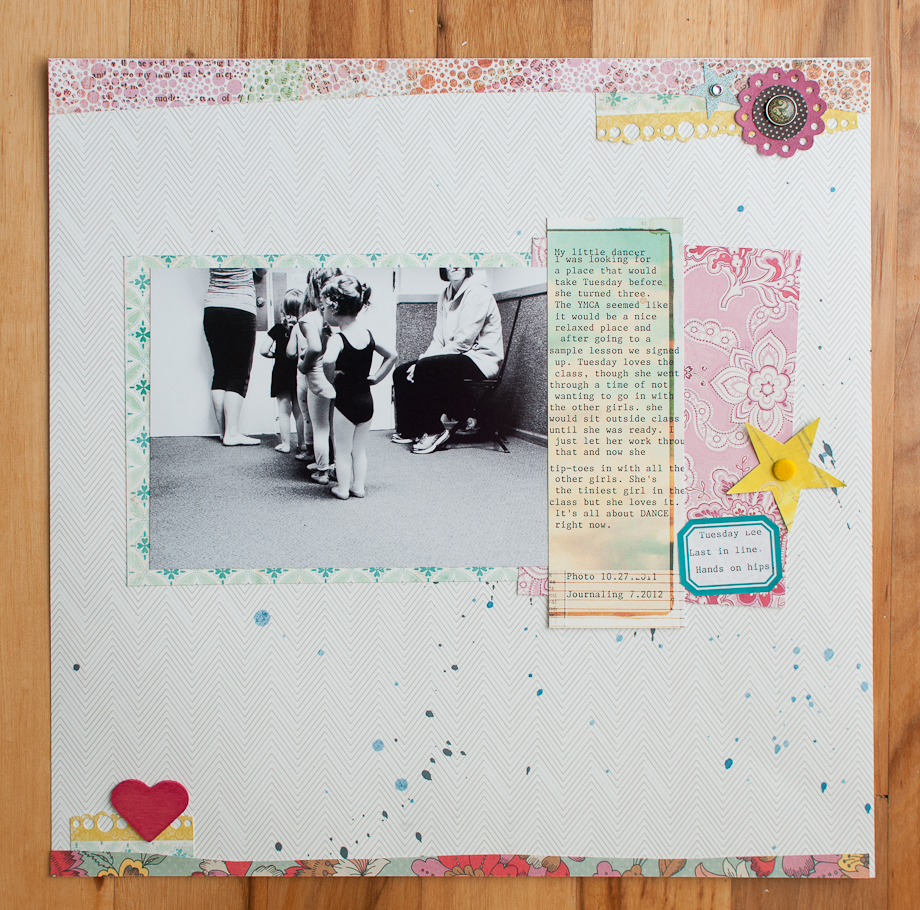 I've also been loving Marcy Penner's style. I have had this layout pinned for over a year and scrap-lifting it was perfect for this photo. I see nothing wrong at all with lifting someone else's style for your books (I mean, unless of course you're trying to pass it off as something newly yours). It's such a nice place to start if you're stuck.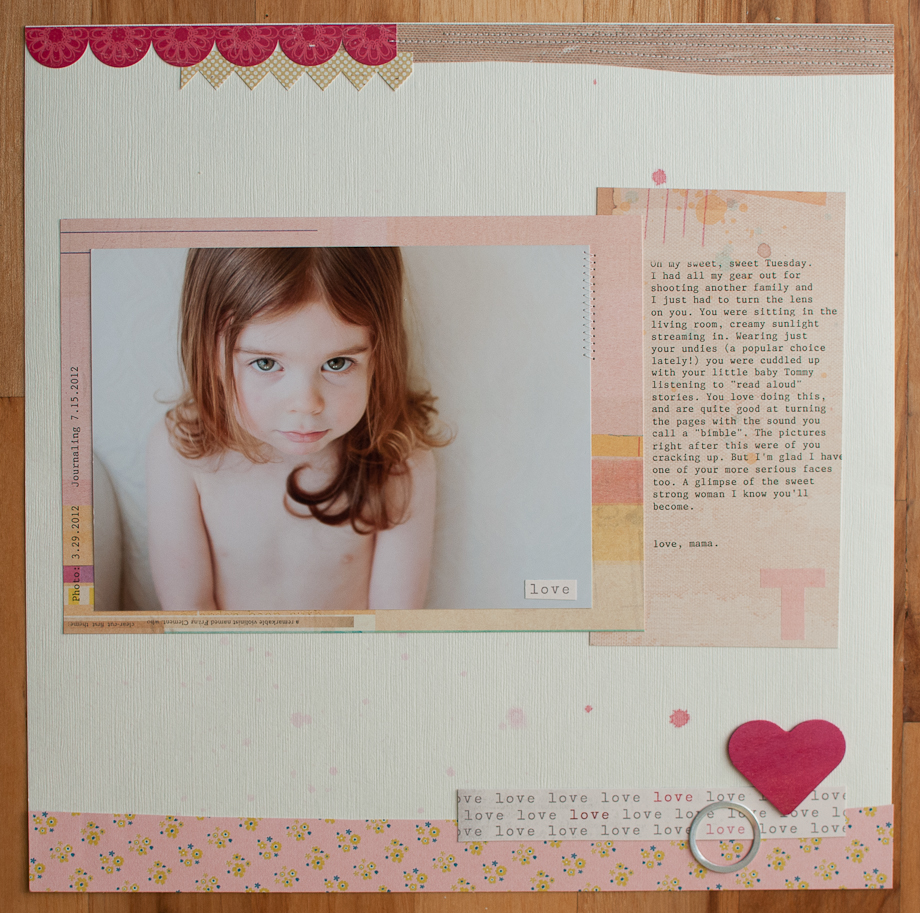 In fact for this next one I basically lifted the lift! Ha!
I do need to get back to Project Life (my IT just fixed, yay! Solid state hard drives rock!), but these have been really fun to do. I hope that I'll have some time when new baby comes to do some just for it. I need to make up a baby book, and haven't even started it. I think I'll probably just copy the general layout of Tuesdays. And of course buy a Hallmark one as a back up. If you've started Project Life has your "regular" scrapbooking gone way down? Or is this just me (and Sarah)?