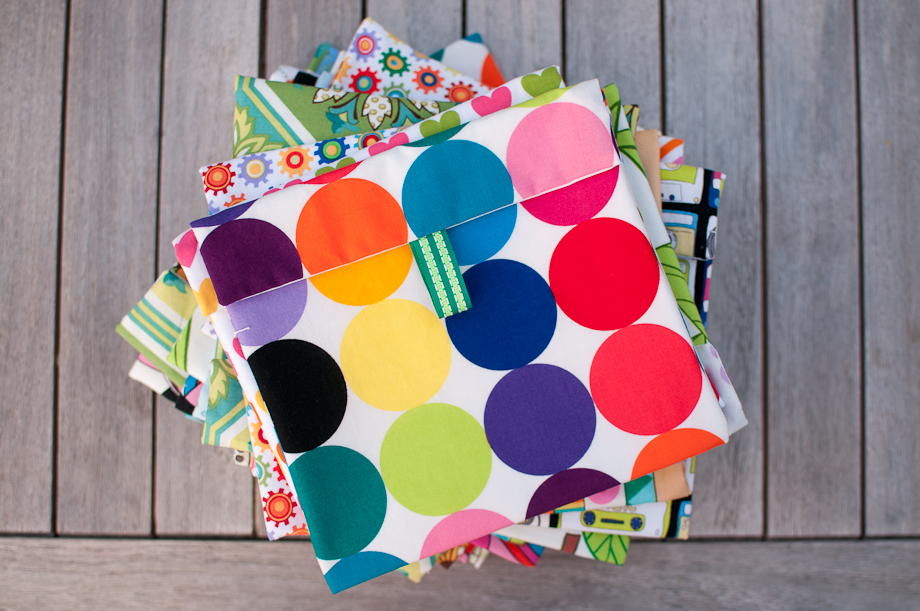 Ok, yes, there are a million snack bag tutorials out there. But after I borrowed one of my friend's I knew I had to reverse engineer it and make some up myself. I haven't seen a pattern quite like this out there, so I thought I'd post a little tutorial. I'm not going to lie; once I finally figured out the construction of this thing I felt like a FREAKING GENIUS and may have shoved snack bags in everyones faces. So much so that when I started saying, "I have something to show you…" my crafty friends would say, "um, it's not that snack bag is it?" Obviously I've exhausted everyone around here with them, so now it's time to show all of you!
The bags are about 6.5 x 7 inches finished (and closed). To start you need two pieces of fabric both measuring 8 x 16.5 inches. One piece is going to be a fun quilting cotton and the other waterproof fabric. I know the easiest of that stuff to find is PUL, commonly used in cloth diapers covers, but I found that did not work great. For being waterproof yes, but it made the bags kind of poofy and made the one step (ironing the edge over) very difficult. I found some random waterproof fabric at Fabric Depot in their outdoor sale area. Of course this means it wasn't marked, but basically one side is plastic lined and waterproof, and the other is a little shimmery. At two bucks a yard I decided to give it a try and it worked great. I know the Rain Shed in Corvallis also has lots of waterproof fabric (and they sell online).
Also a 6.5 inch piece of 5/8 inch Velcro. And a fun bit of ribbon for the tab (I love jacquards for this).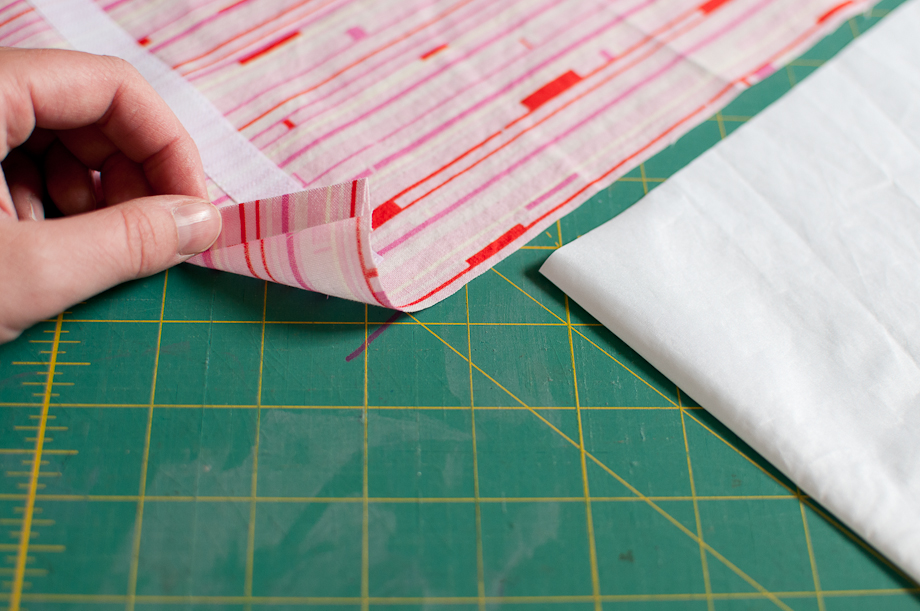 One edge of each fabric needs to be ironed under, about 3/8 an inch (I watched my temp here with the plastic lined fabric). The most important thing is that it is the same amount. For this project the non-plastic side of the waterproof material is the "right" side. It should feel more fabric like, that is the side your food will touch, not the actual plastic lining on the "wrong" side.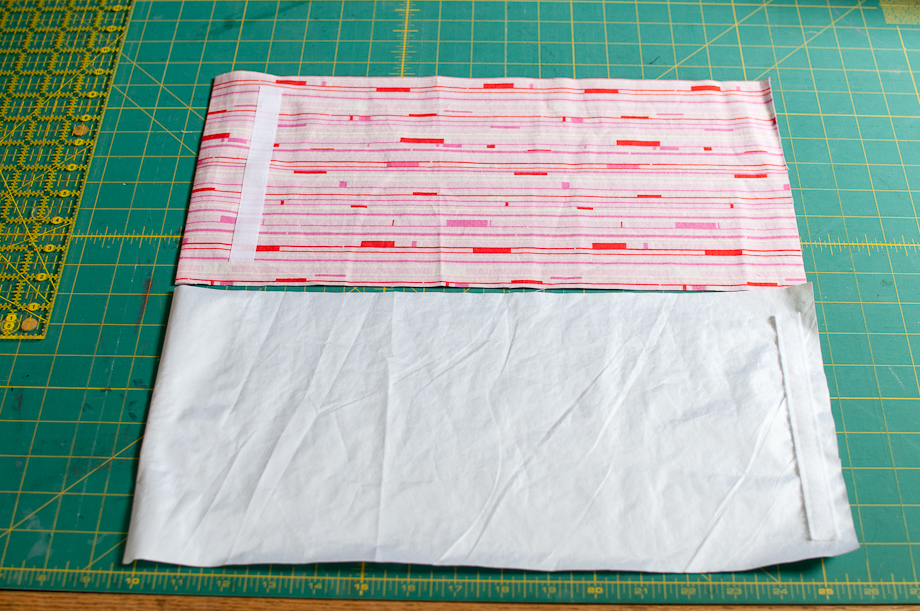 Next sew on the Velcro. On the print sew the rough/grippy side of the velcro about 1 1/4 inches down from the fold you just ironed. On the waterproof fabric sew the soft side of the Velcro about 3/8 inch from the non-folded edge.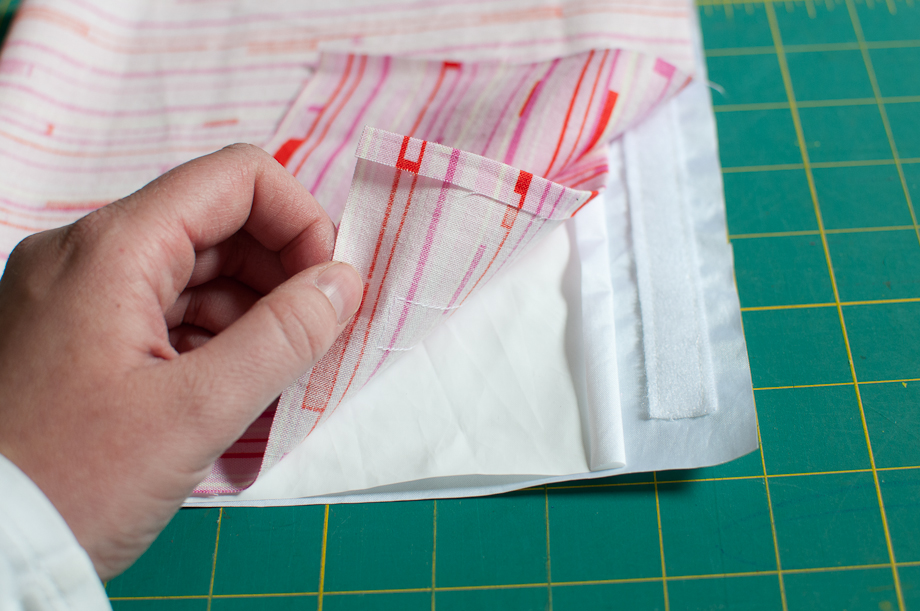 Next is the crazy part. They way you sew the layers together is one of those magic things. Fold each layer so that the right sides are touching (print right side to print right side and waterproof right side to waterproof right side). The ironed folds must line up and the soft velcro must stick up (about an inch and a half).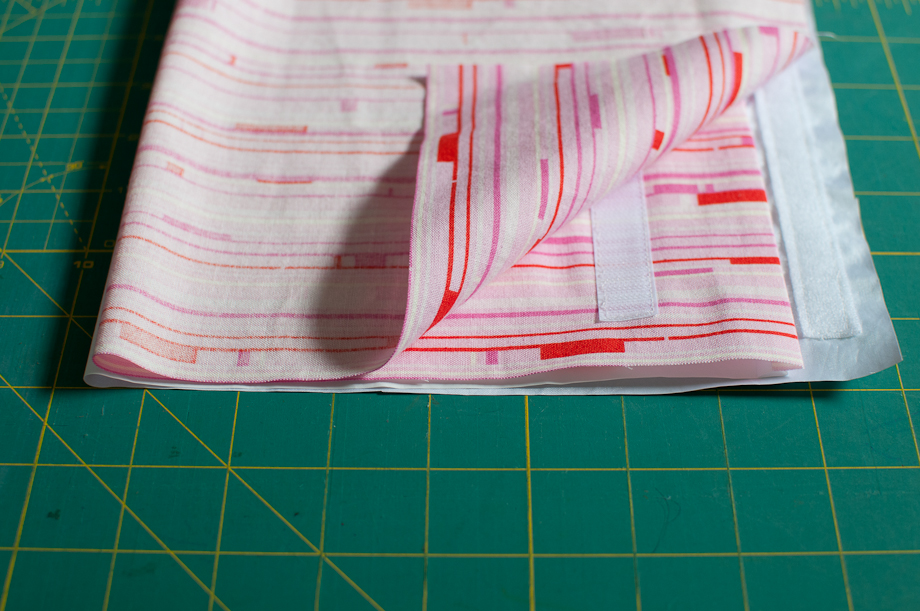 I hope this picture makes it a little more clear.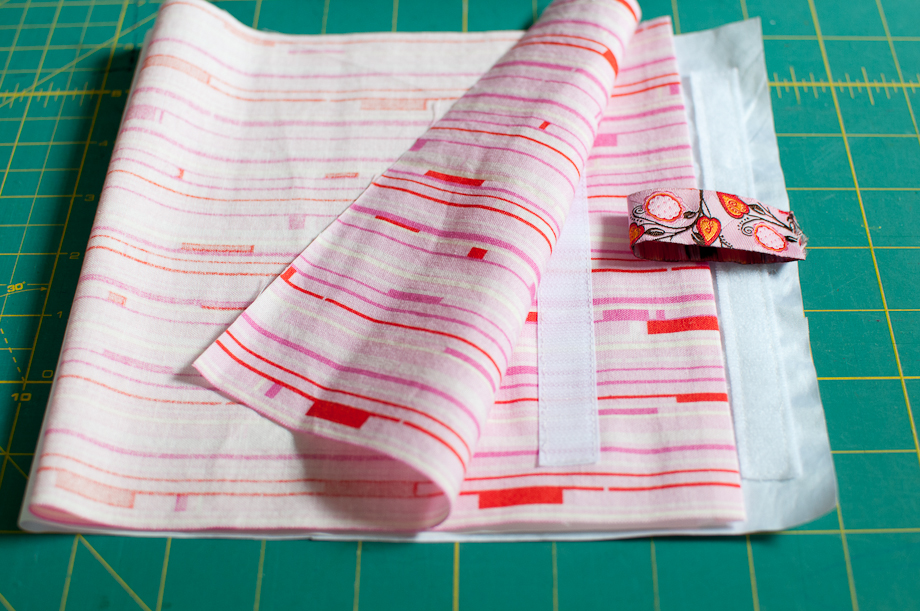 If you want a ribbon tab add it now before you pin!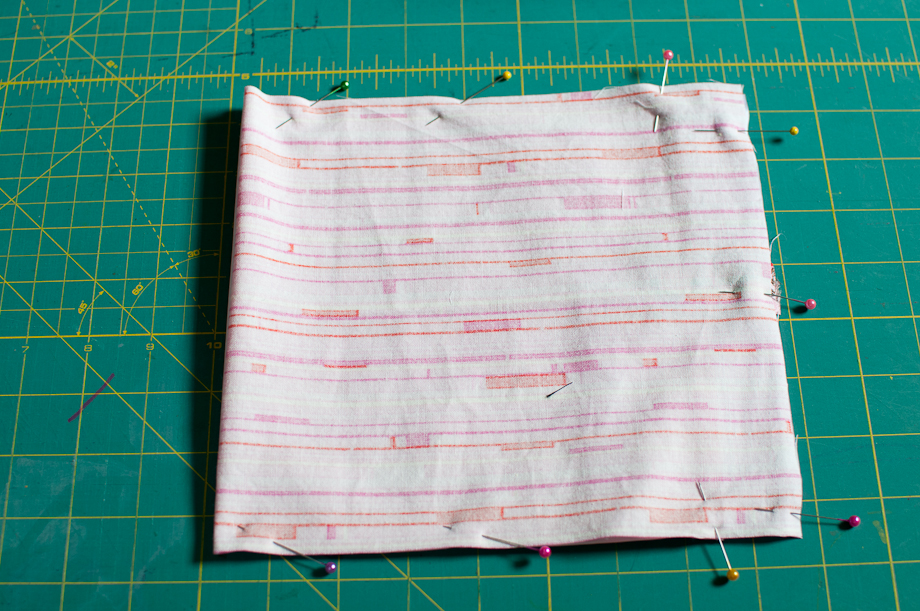 Pin all the way around the three raw edges. This is where you will sew, about 3/8″ in from the edge. I double back at the start and stop. So in this picture you start at the bottom left and sew all the way up and over the top, and back down the other side. Snip the corners and turn inside out.
I forgot to take a picture of the top stitching you'll need to do over the folded edges you ironed earlier. It will be completely obvious where this needs to happen when you flip the bag around.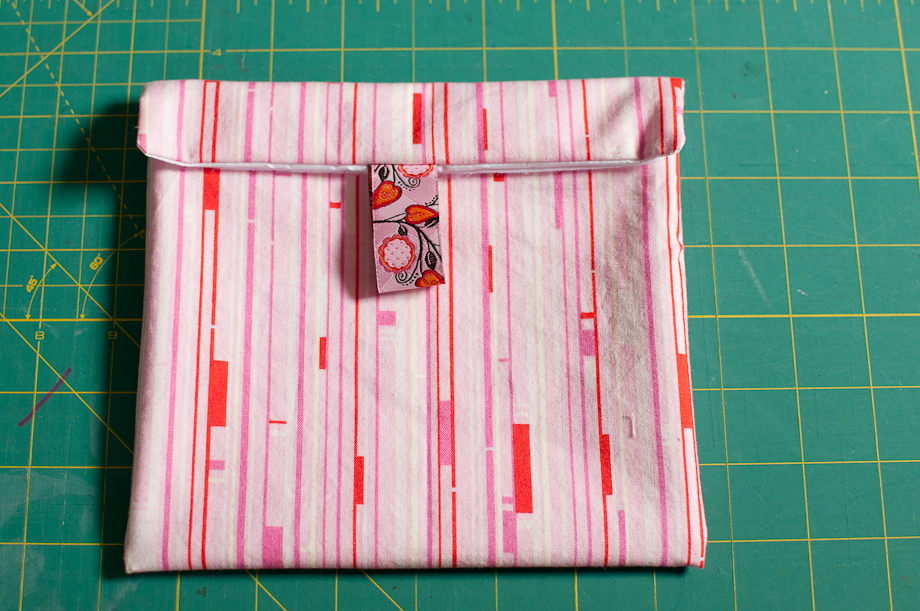 Finished bag! The main difference (that I really like) between this bag and other snack bag tutorials is that the Velcro is hidden, and not just at the top of the bag (if you like that style here is a good tutorial for that type). Also using a thin waterproof material works well here since it gets folded over and is the top of the bag.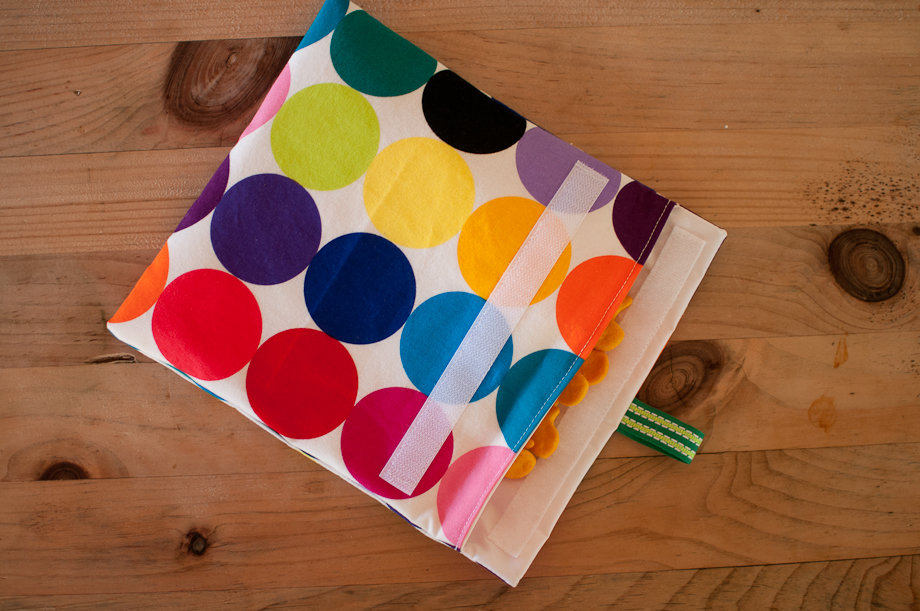 (opened so you can see the place you need to top stitch)
Easy to care for too. Simply turn inside out to wash. You can dry these, but it really depends on your waterproof material, so be careful on temperature. Otherwise just hang to dry. If they are just full of crumbs inside I simply rinse/wipe them out when I'm doing dishes.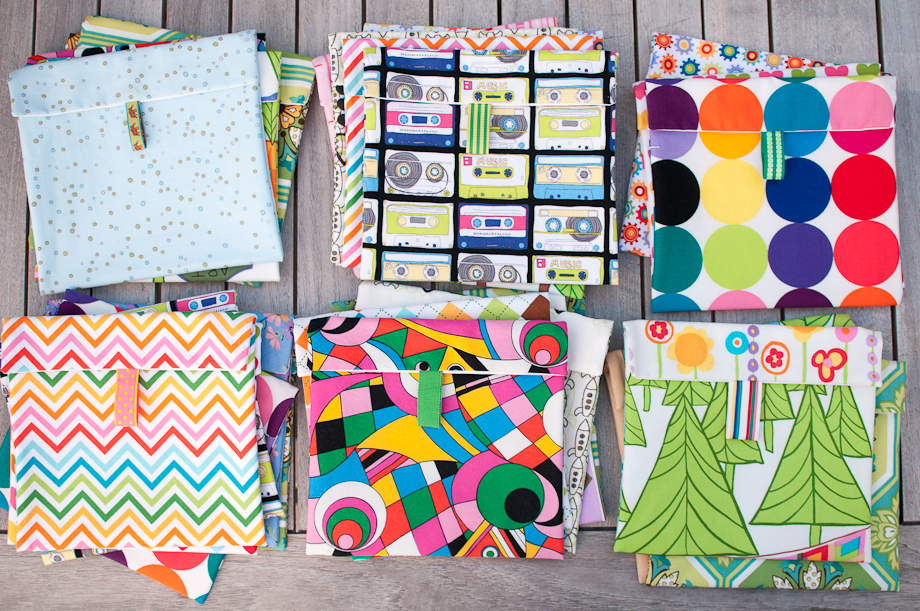 And yes, I have made a lot of these bags. I'm thinking filled with homemade crackers for Christmas presents? Let's just say if you know me, chances are you're getting one.