We're building a garden shed!  I'm so excited. That was always the plan for this space: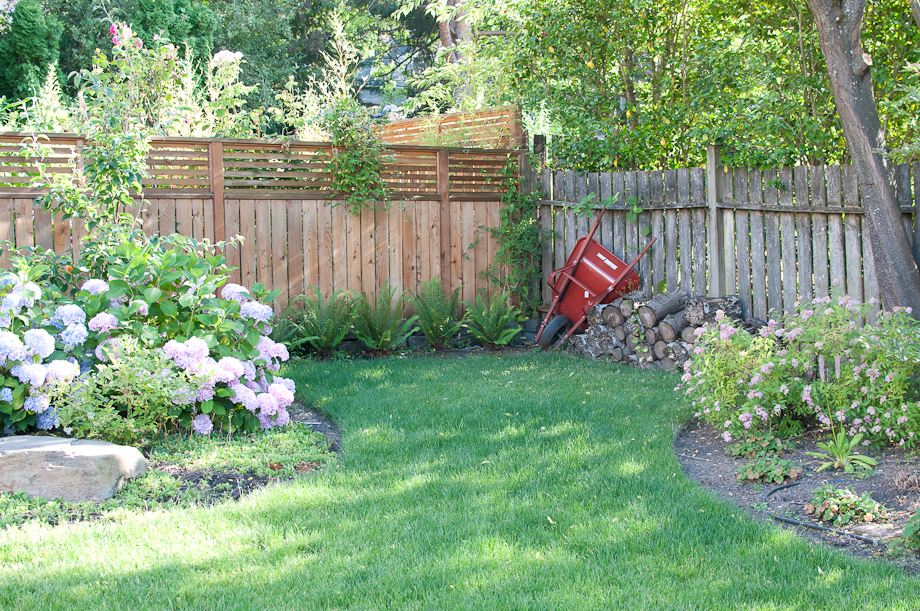 And we're finally doing it. I think I've mentioned that our garage is so small a mini cooper couldn't fit in there. We have all manor of things in there, like strollers, bike trailers, tools, etc. This way Bj can have a proper little shop out there and all our yard things can be stored here. I'm going to have a potting area on one side, and behind a little hatch thing for the kids to pull toys out of.
Right now it looks like this: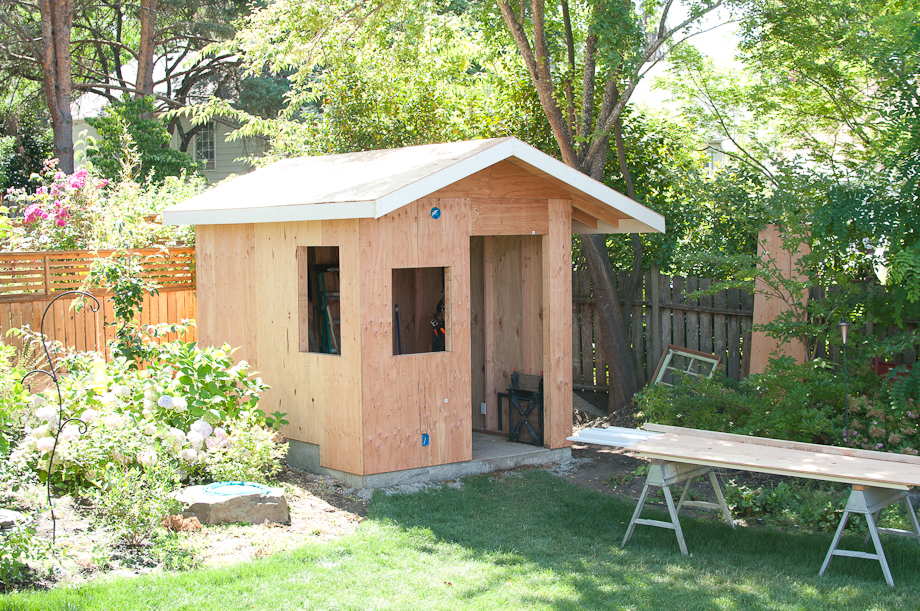 The handyman has sourced all recycled materials, so it's going to be country/shabby chic. Think recycled barn wood siding and weathered metal roof.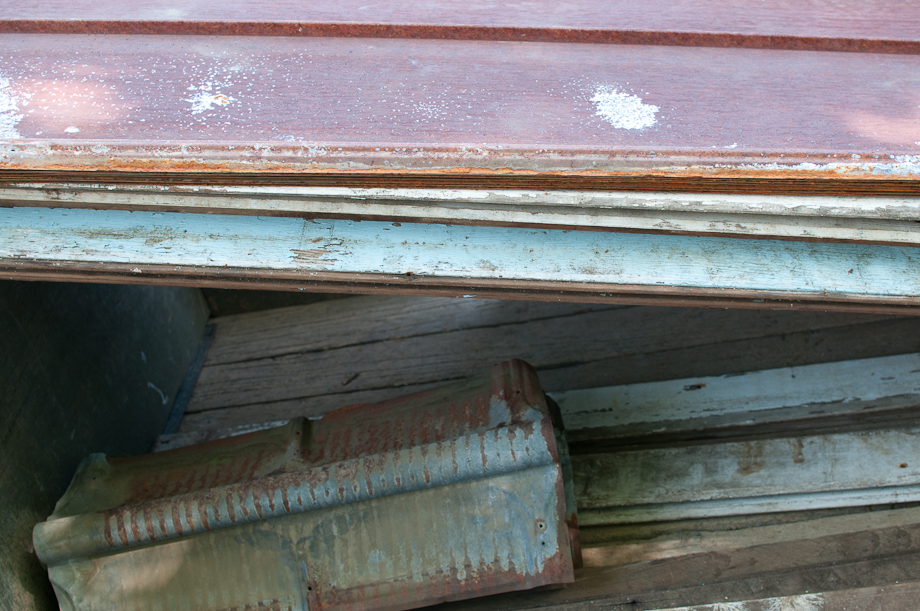 The opposite side of the bottom part of the yard is going to have a little play structure or something someday so I think a tiny place to sit out front of my shed would be perfect, I just don't know exactly how I want to do it. There are going to be pavers around the front and side. And window box things in front of the old windows. I think maybe I want big pots of plants out there too? I was worried about it looking quite imposing in our yard, but I think with the weathered material it will blend in nicely. I am so excited! I just wish the project could move a little bit faster, but isn't that always the way?
This fall I will commit to rehabilitating the yard! And I won't have any excuses with all my stuff organized out here!