Hello wonderful people. I've been thinking about getting back into the swing of things in this space, starting with a blog hop! My first! Ok so I coordinated the blog hop, but still I'm excited 🙂 You may remember that I sold the Ribbon Jar to my mom last year, well she's done a ton of work to my her site!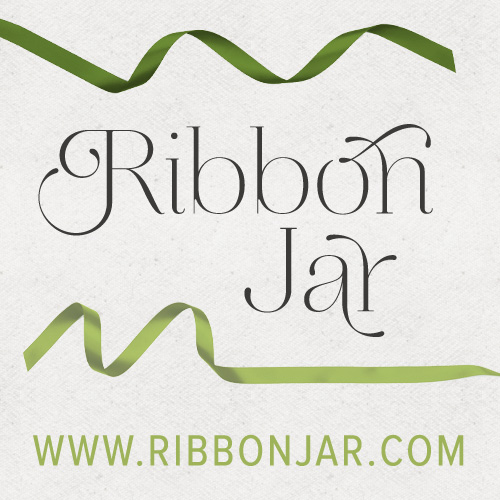 The Ribbon Jar is proud to offer 1,200 of the most delicious ribbons you'll find anywhere. In addition we've started carrying a special selection of notions to help in your crafting adventures. From velvets, jacquards and ric-rac to specialty trims our goal has always been to make quality ribbon and trim available by the yard to every day crafters. We continue to offer Special Collections in jars and for more economical shipping our curated collections are available as ribbon packs. We're so excited to have Amber participating in our blog hop and can't wait to see her creative use of our ribbon!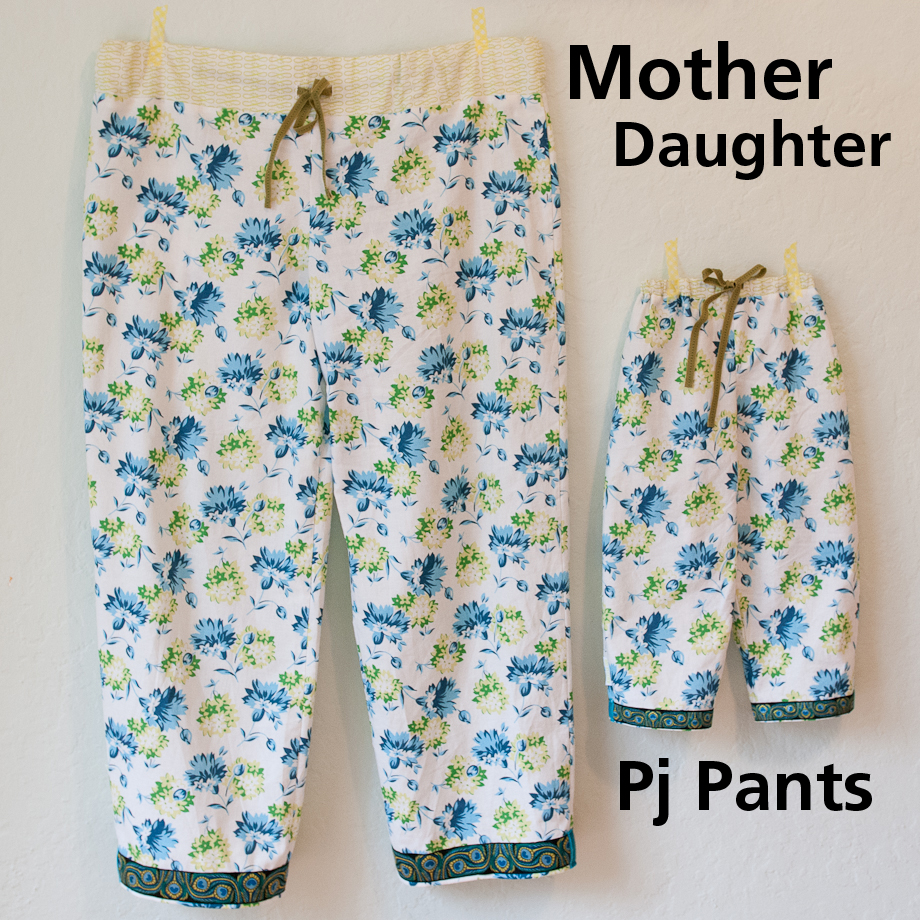 I decided to make Pj pants for Tuesday and I. The totally awesome peacock feather ribbon was my inspiration, it comes in a big and little size, awe! I used two patterns, Butterick B5432 for me and McCall's M6225 for Tuesday so this is going to be a tutorial about how I modified them.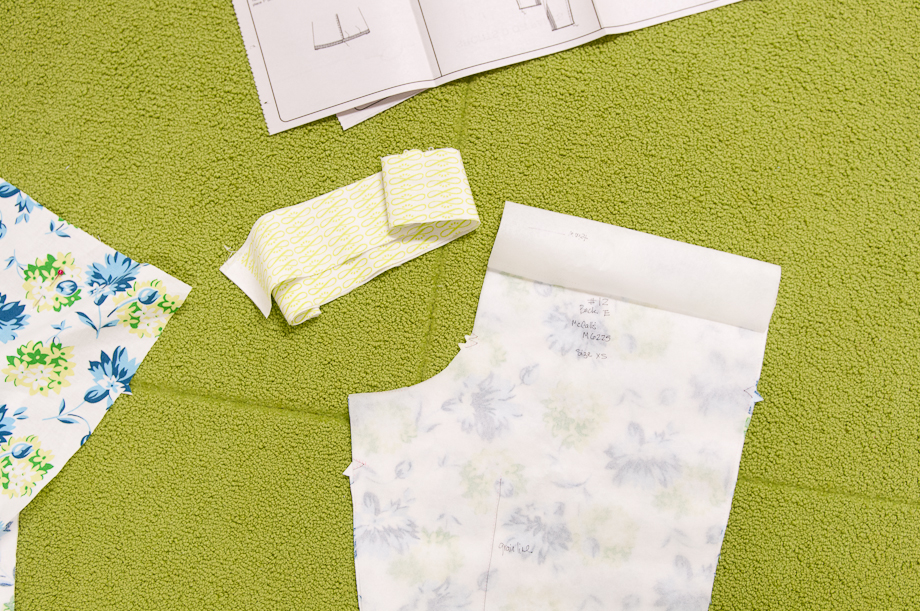 Pj pants are pretty easy. Although you'd never know that from my track record! I tried about five times to make a pair for Bj and I can never get the rise right. So I caved and bought some patterns. Patterns makes things so easy! Who would have thought?!? They are a bit boring though, or I should say basic. Which is great because they can be fully customizable. I drafted a pattern for Tuesday from the printed pattern so I wouldn't have to cut out the XS and ruin all the other sizes. Then I folded over the waistband so I could add one in a contrasting pattern (both fabrics are currently available at Jo-Ann's, the total fabric cost for this project was 9 bucks!).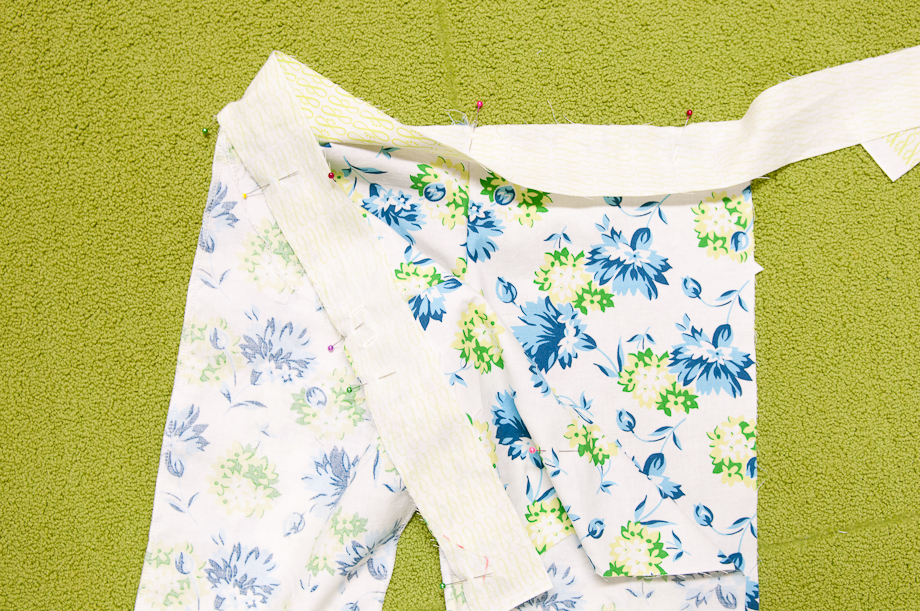 Here is were I added the waistband, after the inseam, crotch, and on outside leg seam was sewed up. My mom's idea, and a good one. Just remember to make your button holes in the right place first before you add this piece on. And yes, I used my serger again. Man I am in love with this cheap serger, it makes everything so quick! I did reinforce the crotch seam with an extra stitch from my regular sewing machine.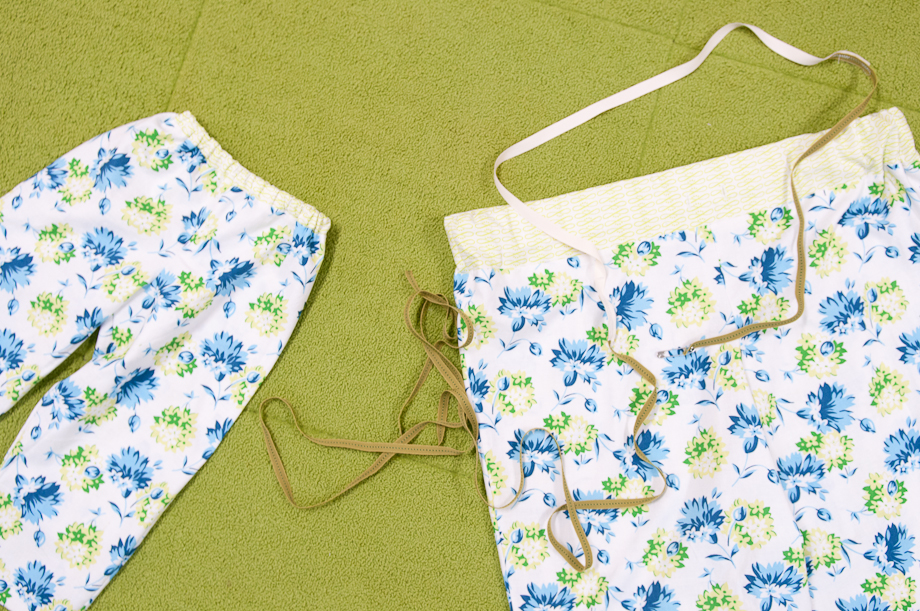 I decided to make the waistband on my pants wider than called for. I simply cut off more of the top of the pattern, and then added the six inch piece of contrasting fabric (which I folded over to make the three inch waistband). A note on this pattern (Butterick 5432). I think it runs really big. I measured well into the large size, but I only had XS-Med so I made a Med. This is the result (I'm 5'4″ and about 140 lbs), and I even shorted the rise and a bit in the leg. Just an FYI if you try it, I think the Medium fit me just right.
Here is my tricky tip of the day: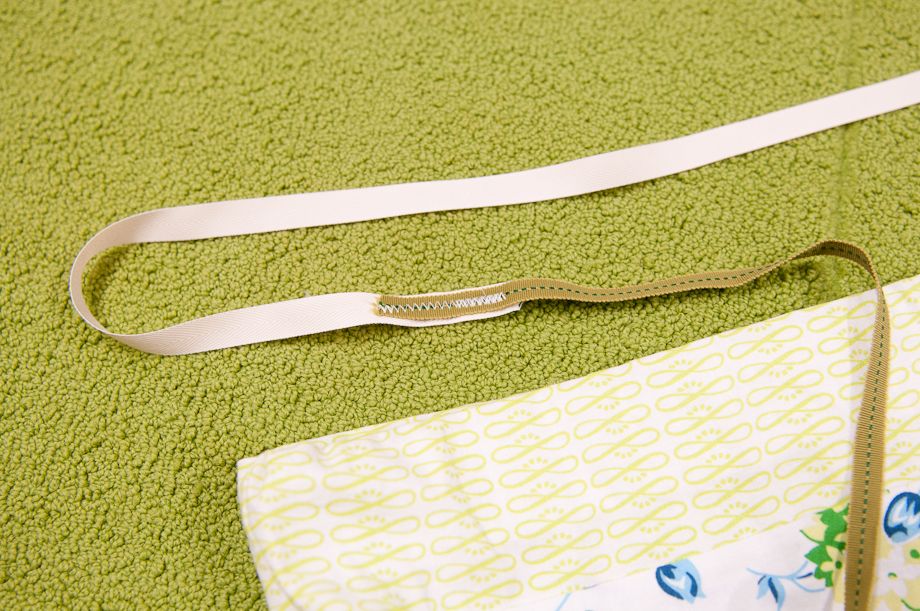 I am all about using high quality ribbon (the only kind the Ribbon Jar sells), but when it can't be seen what's the point of wasting the really pretty stuff? My waist is quite a bit bigger than my tiny three year olds and I wasn't really wanting to use two yards of this wonderful grosgrain for it. So I used herringbone instead! I love herringbone for everything and it does a great job here. I simply made an X on the back of the waistband after it was inserted to make sure this part never shows (I also secured the ribbon in Tuesday's pants so it never comes out).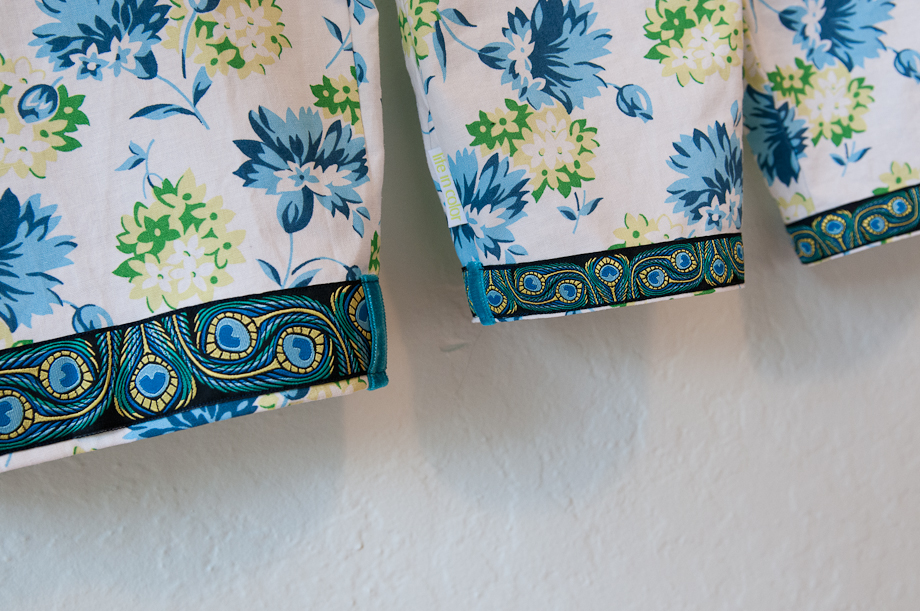 For the bottom I used the peacock ribbon mentioned above. There are a lot of different jacquards on the site that come in multiple widths. And there is other stinking cute stuff (this, this, and oh how about this?!?). Not sure about width in the metric system? Use their handy converter! Little bits of velvet (again in different widths) cover the join of the jacquard. Oh ya, I got tags, and I'm using them on everything, more on that later.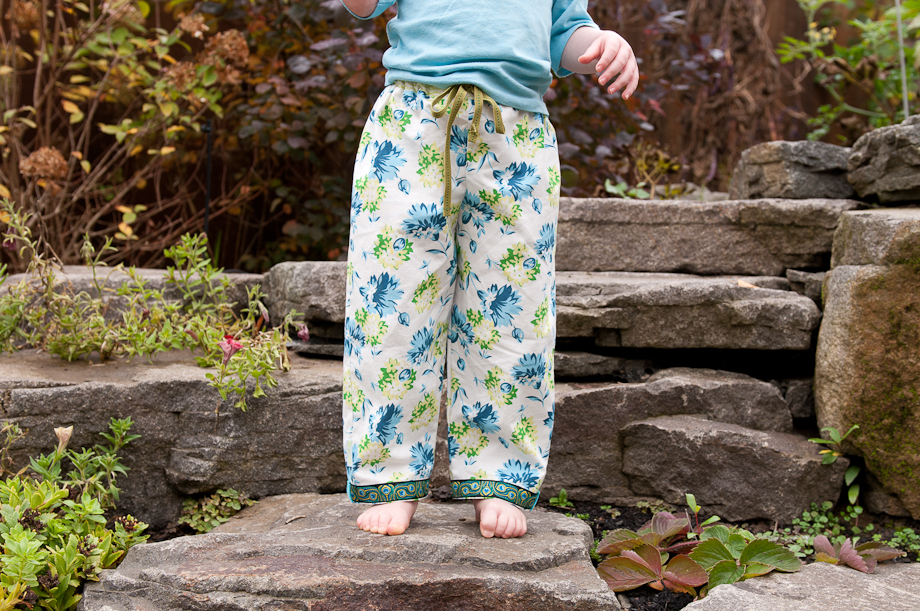 I do think the pants look the cutest on little Tuesday, but I'm trying embrace my post baby body so here is a shot of us together: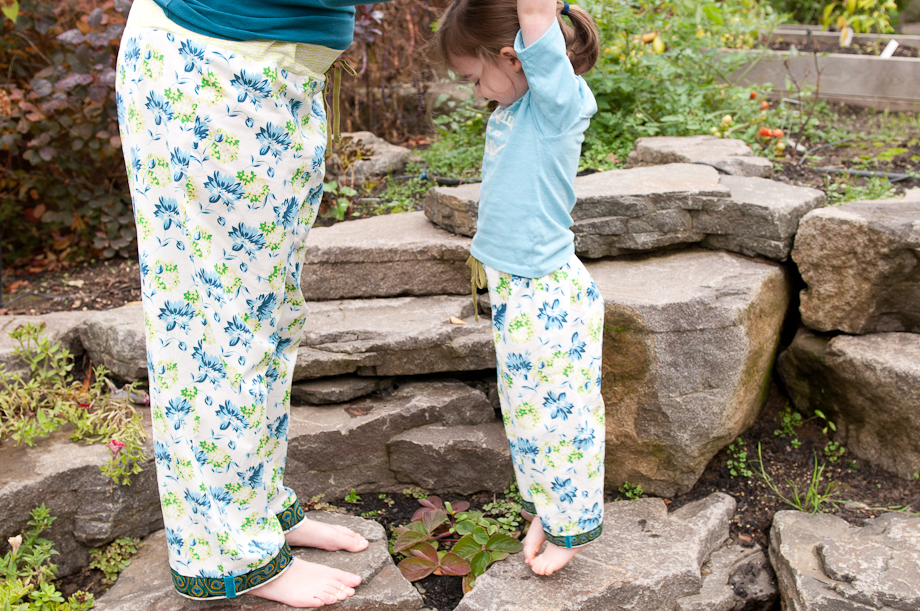 Night time kisses!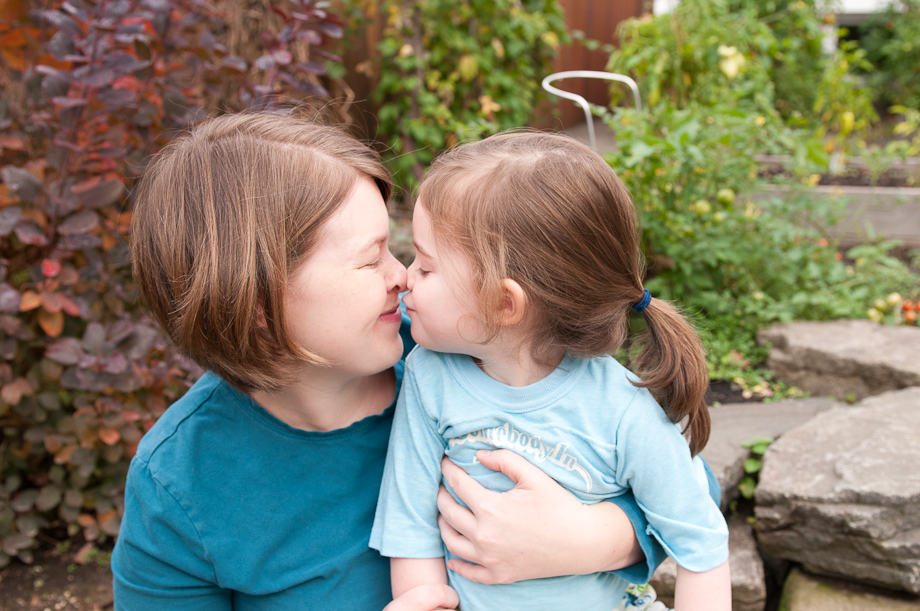 Love that girl.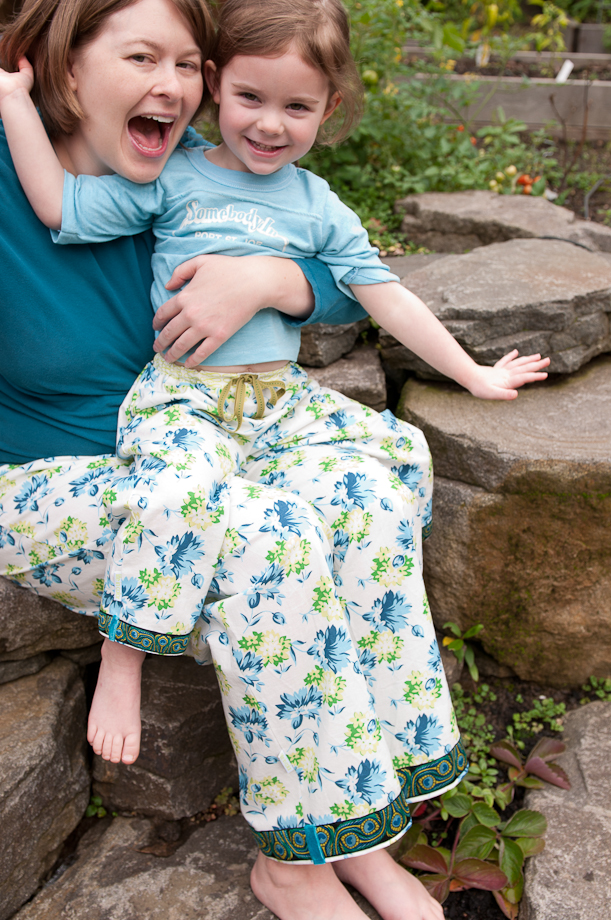 One more pic 🙂
Here is the ribbon I used: 16 mm Herringbone, Olive Grosgrain with a Running Green Stitch 9mm, Blue and Green Peacock Feathers on Black Woven Ribbon 22mm and 38mm, French Velvet in 16mm and 9mm.
Now do you want some?
If you would like a chance to win a $25 gift certificate to The Ribbon Jar simply leave a comment by Tuesday, November 13th telling us your favorite ribbon on the site. This contest is open to all readers, domestic and international. For more chances to win please visit the other blogs on our hop. Good luck!