Like many of you all I want to do these days is cuddle my girls. Never have I appreciated their funny faces, Tuesday's silly sayings, and Bennet's middle of the night wakings as much as I do now. I can't stop thinking about the school shooting in Connecticut. Things like this tend to stick in my head, and it's all I can do not to feel overwhelmed by the thoughts of what if, how can we change, what can we do.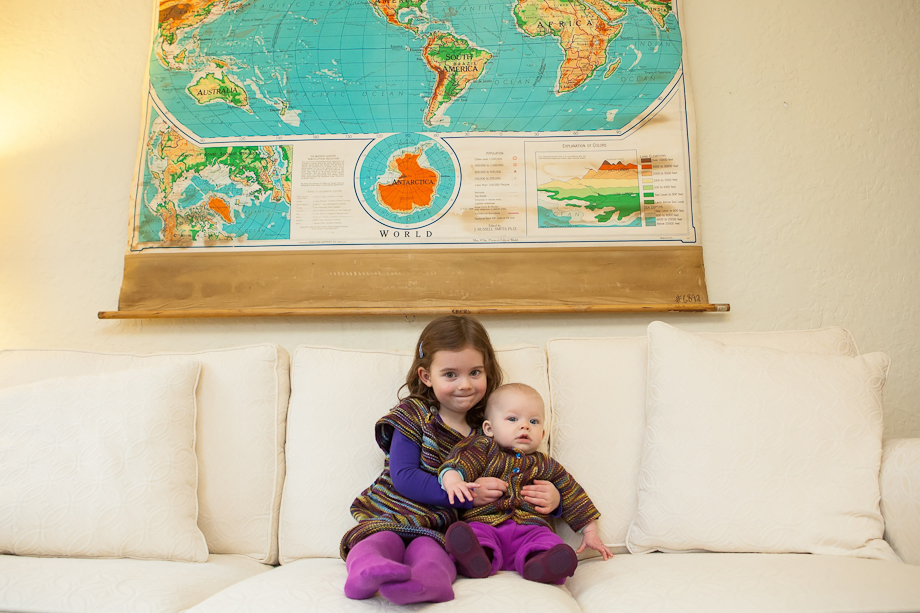 (photo by my friend Angela)
I find myself glad that I don't have to explain anything because they are so young and innocent. If only I could keep them in a bubble, I think. But I know that does more harm than good. So for now I am just enjoying absolutely everything about them, and trying not to roll my eyes when Tuesday screams (and screams) because her hair is caught in the carseat strap.
Back with some fun little projects soon.