Sciarrino and I survived our first craft show experience! It was such a good learning experience for us. And I'm so thankful for all of you wonderful people who stopped by! It certainly made the long show (3 days!) go quickly. We had a couple versions of the booth as we moved things around and learned what customers wanted to look at most (all photos from my phone!).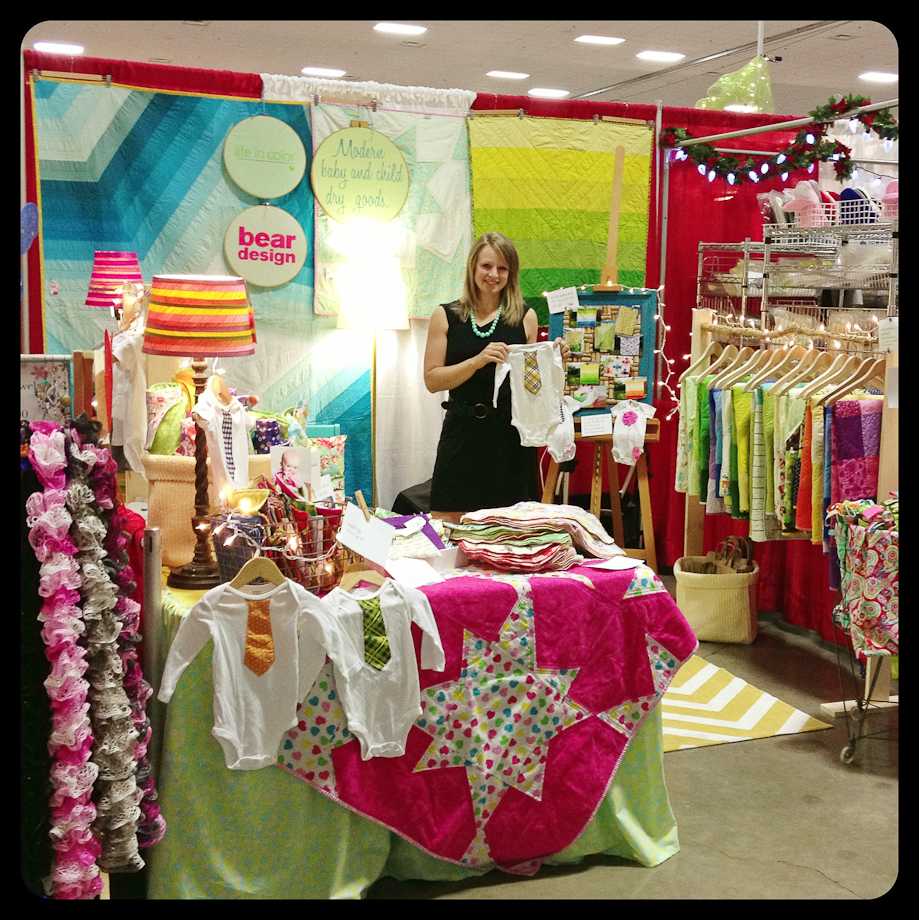 and later…


Sciarrino and I also had our little mascot with us, as Tuesday says, "Bennet has to go everywhere mama goes! She can only drink mama milk!" Bennet was so great, mostly because my mother in law totally came through for me.


Seriously a special shout to Kathy for walking Bennet around, taking her out to the car to play, and generally being awesome. Oh did I mention she also sewed until 2 am with us and did pretty much any and all odd tasks we needed help with? Yup, she rocked. Bennet was happy to see other guests at the show as well, here she is with Sciarrino's man: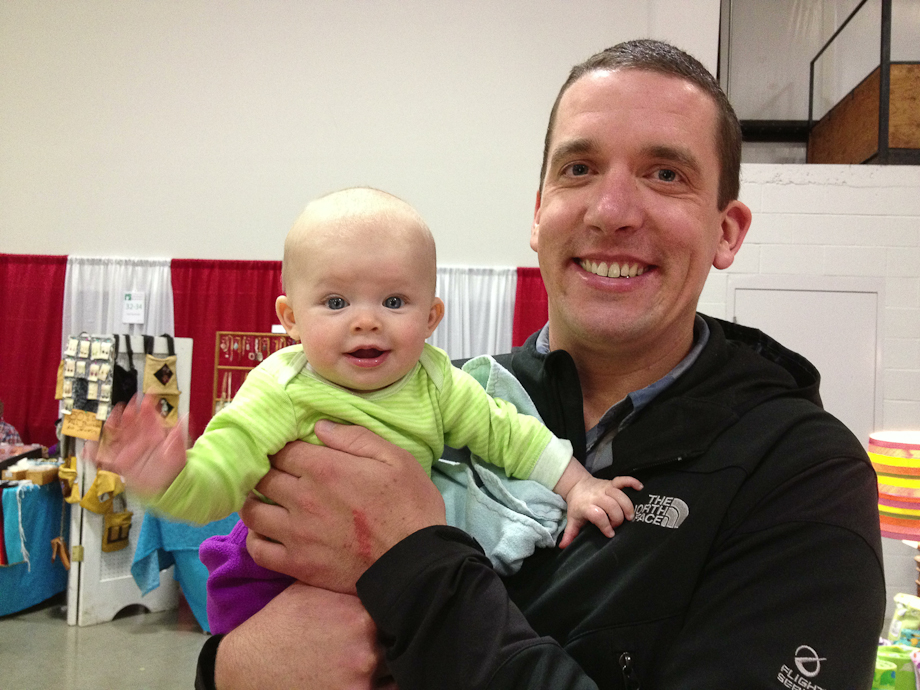 Cute, right? She was pretty much in happy spirits the whole show.
So what did we learn? That this probably isn't the show for us. It is a lot more traditional and we were definitely the most modern thing there. We were also some of the youngest proprietors. We had a great reaction to our stuff from the younger audience, it's just that most of the people shopping were older (much, much older). I'm so glad we did it still. I think it would be hard to go out for one of our favorite craft shows never having had a booth at all before.
But before we attempt another show we are putting our stuff up on Etsy! Here is the link to our shop: Life in Color/Bear Design. If you look at it right this moment there are probably only a few things up. We're slowly getting things up there, and figuring out shipping and all that jazz. In fact if you order from us make a note in the comments won't you? We'll make sure any extra shipping gets refunded to you!
So check out the Etsy shop and thanks again for all the support!