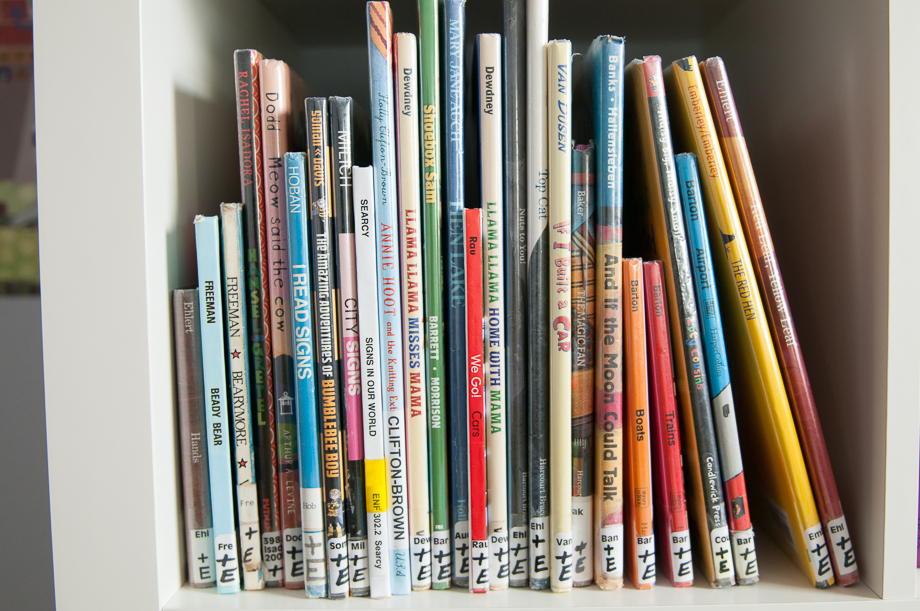 Beady Bear
Hansel and Gretel
Meow Said the Cow
I read Signs
The Amazing Adventures of Bumblebee Boy (Tuesday to the librarian: "I want a book with an alien in it)
City Signs
Signs in our World
Annie Hoot and the Knitting Extravaganza
Llama Llama Misses Mama
Shoebox Sam
Hen Lake
We GO! Cars
Llama Llama Home with Mama
Nuts to You!
Top Cat
If I Built a Car (we've checked this one out a couple times she loves it)
The Magic Fan
And if the Moon Could Talk
Boats
Trains
Maisy Big, Maisy Small
Airport
The Red Hen
Red Leaf, Yellow Leaf

I'm blogging with minimal words this February. I'd love to see snippets of your life in photos too, please leave me a link in the comments.