I have some major catching up to do on the blog. And a post has been started with photos of fun things we've been doing. But it's Summer Kids Clothes Week and I decided I had to participate. So here's what I've made so far: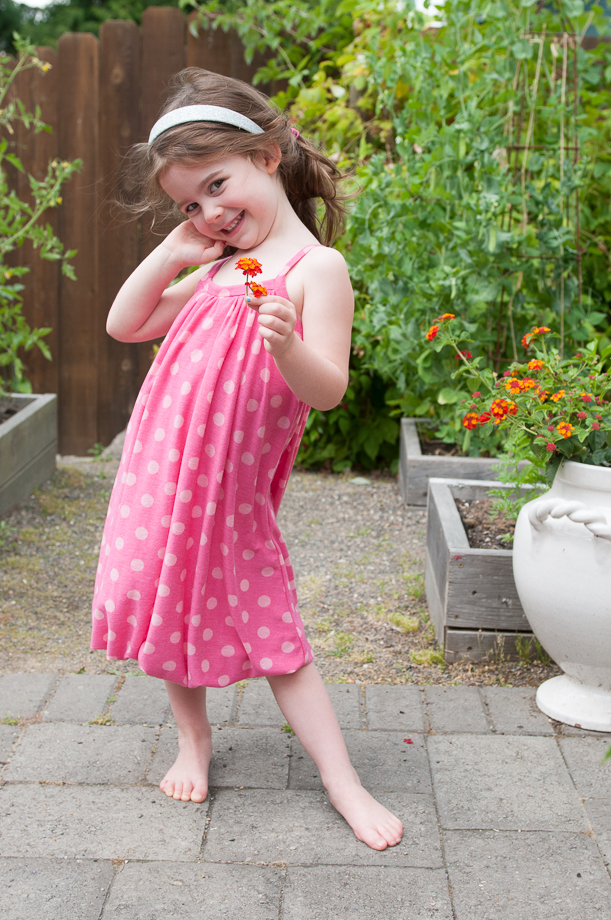 My little poser. This is a sweet and easy little bubble top that I lengthened into a dress length to make a nightie out of this very soft tissue knit (from Fabric Depot's outdoor sale last year).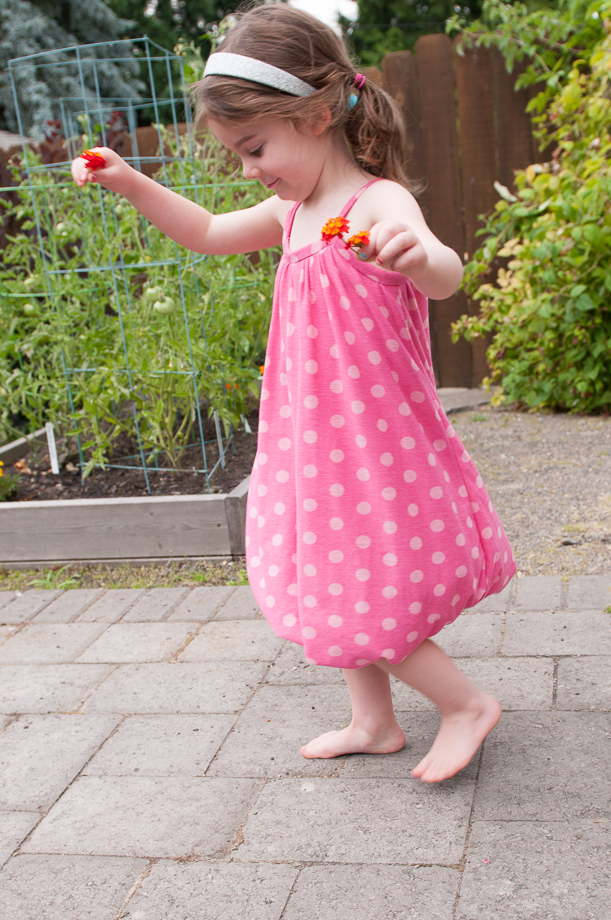 Very good for spinning. She loved this. She loves most everything I make, I'm so lucky. I leave new things outside her door so in the morning she can find them when she wakes up. She stumbled into my room already wearing this. I've already got a second (mostly) cut out. A heavier weight so it can be worn out and about (though she did wear this out, I couldn't stop her!).
There's more but Bennet just woke up and I want to get this posted at least!